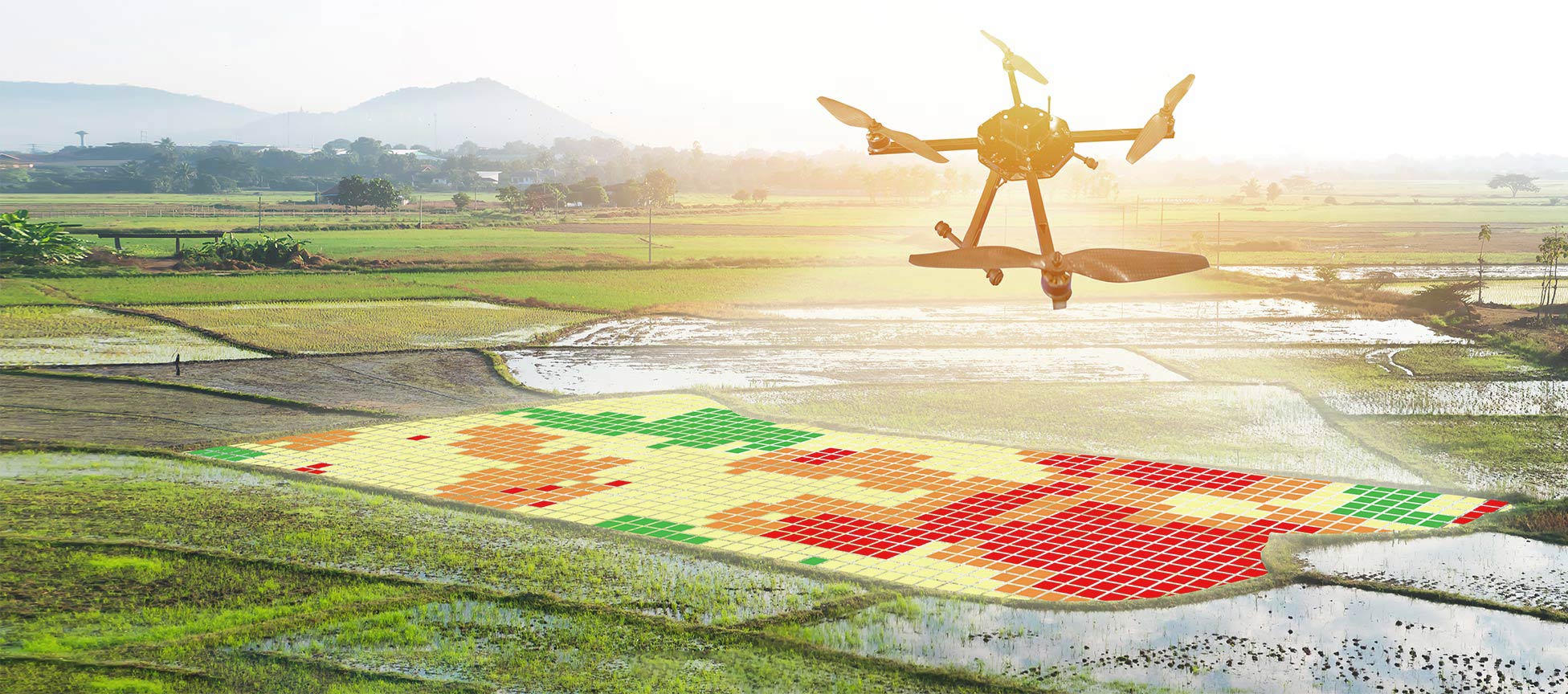 DARTdrones Announcements
DARTdrones and DroneDeploy Partner to Create Drone Mapping Workshop
We cannot be more excited about our new partnership with DroneDeploy, the leading cloud software platform for commercial drones. The new partnership will launch a national drone training program to create a community of professionally trained drone pilots to meet the increasing demand for drone mapping services. The program will begin this fall with its first workshop: Aerial Mapping and Modeling with DroneDeploy.
Why Drone Mapping?
The need for advanced drone training for contractors, farmers, miners, and building inspectors is increasing each day. The Federal Aviation Administration (FAA) calculated the agriculture and construction industries alone constituted for 47 percent of commercial drone use in 2016.  So far, more than 30,000 remote pilots have been licensed by the FAA since August. This new drone mapping course will provide a clear training path for remote pilots interested in offering drone mapping services.
The flagship course is a two-day intensive workshop designed to teach drone pilots how to collect, analyze and export high-quality drone mapping and modeling data. Topics include: aerial mapping use cases, fundamentals of drone image capture, techniques for capturing aerial data for mapping, use of the DroneDeploy platform, and ways to improve map accuracy.

"Many of our students are interested in offering their aerial mapping services to architects, engineering firms, construction companies, farmers, and environmentalists," said CEO and Co-founder of DARTdrones, Abby Speicher. "Mapping can be confusing and complex to get into. We are excited that our Workshop will increase the number of qualified aerial mappers in the market."
"We're thrilled to partner with DARTdrones to create a training program for the commercial drone industry," said Mike Winn, CEO of DroneDeploy. "Our goal is to provide commercial drone pilots with the training and tools to expand drone mapping into every industry."
Drone Mapping Workshop Classes
Aerial Mapping and Modeling with DroneDeploy Workshop will be offered three times in 2017:
  

September 9th and 10th in Las Vegas, Nevada

  

September 30th and October 1st in San Francisco, California

  

November 2nd and 3rd in Ashburn, Virginia
The October course in Virginia will be hosted in partnership with the National Transportation Safety Board (NTSB) at the NTSB Training Center. A team from the NTSB has already been using drones for site documentation, which can include mapping, 3D modeling, wreckage search, terrain mapping, and viewpoint photography and video. The NTSB will use the Workshop to expand their team of trained drone pilots.

The Aerial Mapping and Modeling with DroneDeploy Workshop is launching in conjunction with three other DARTdrones workshops: aerial search and rescue, drone journalism, and aerial inspections. 
About DroneDeploy
DroneDeploy is the leading cloud software platform for commercial drones. Trusted by users in more than 160 countries across a variety of industries including agriculture, construction, mining and insurance, DroneDeploy is transforming how businesses collect, manage and interpret drone data to improve workflows. Scalable image processing, data storage and sharing in real-time form the backbone of the DroneDeploy platform, while user-friendly applications make it intuitive to fly and capture drone data, view and analyze maps on any device. The robust DroneDeploy platform enables users to leverage best-in-class apps through the drone industry's largest App Market, and to leverage open APIs to build custom tools and integrations.
About DARTdrones
We are the national leader in drone training and consulting. We offer Part 107 test prep and drone training programs for people of all skill levels. Our online drone courses are great for anyone who is new to the industry, and we'll even teach you how to launch your own drone business. We also offer advanced drone training courses for the more experienced pilot or anyone looking to learn a specific trade. Check out www.dartdrones.com or call 800.264.3907 to learn more information!