)
Manage Training Progress.
Drive Pilot Performance.
Maximize Scalability.
The only software to accelerate sUAS pilot success.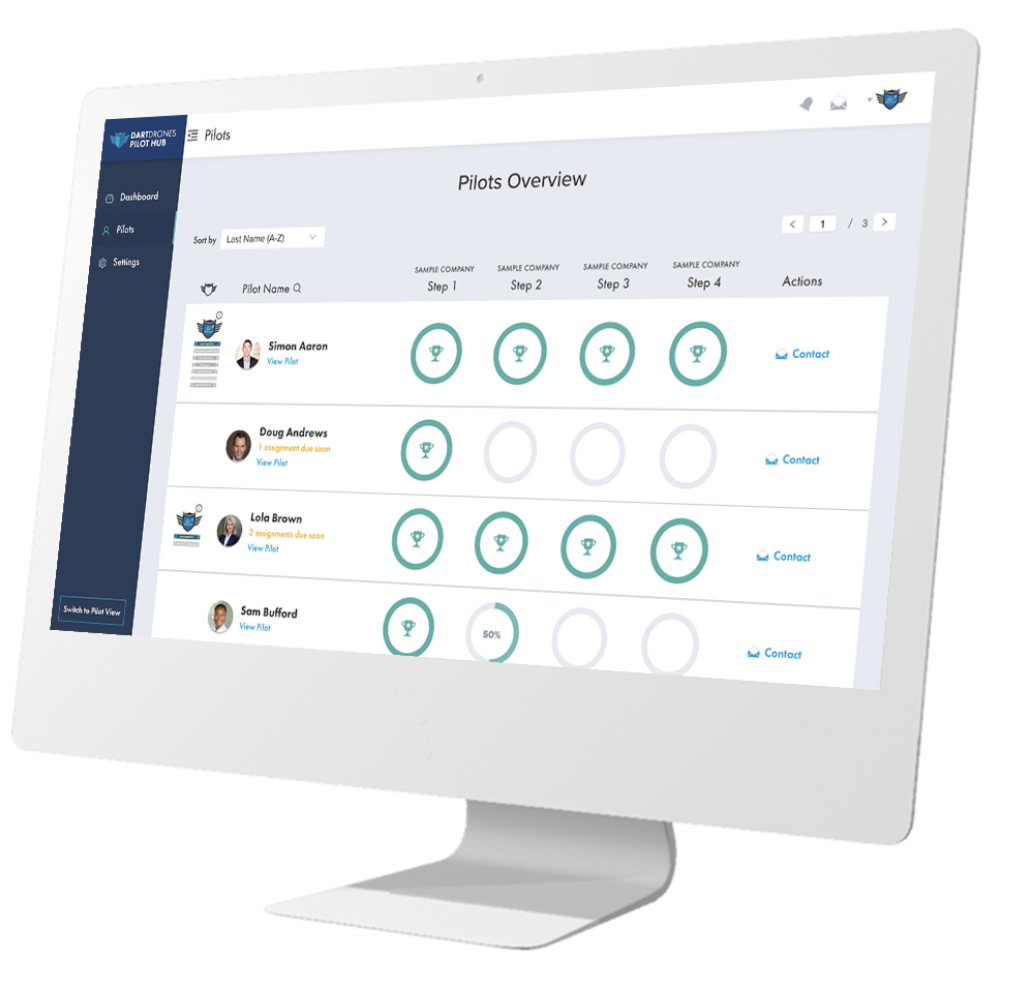 Solving the Most Difficult Problems for UAS Program Managers
Eliminate Inconsistent Training
Ensure all pilots receive consistent training customized to your team's unique needs.
Monitor Pilot Qualifications In Real Time
Easily identify the best pilot on your team for each job.
Ensure Compliance on Internal Policies and External Regulations
Maintain and track communication with your team about policy updates and regulation changes.
Easily Vet Perspective Pilots
Decrease pilot attrition with pilot vetting and a step-by-step training program.
The PilotHub is an end-to-end software solution for UAS program managers to track, train, and unify their pilot team.
Why UAS Program Managers Love the PilotHub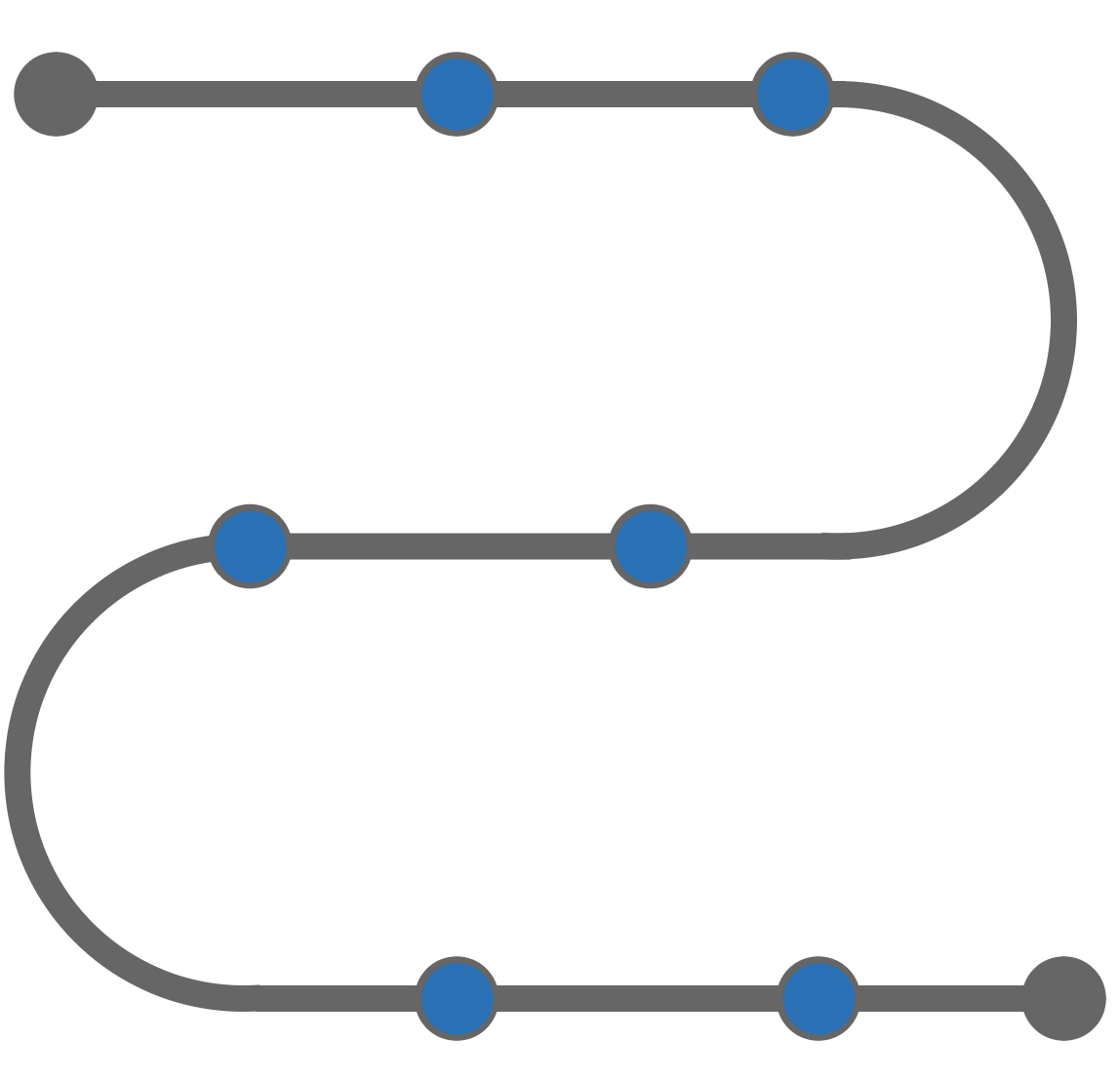 Step-by-Step Training
Smoothly progress pilots through a tailored training path designed by our team of experts.

Manager Portal
Monitor pilots' progress through every step.

Pilot Qualifications
Easily identify the most qualified pilots for each job.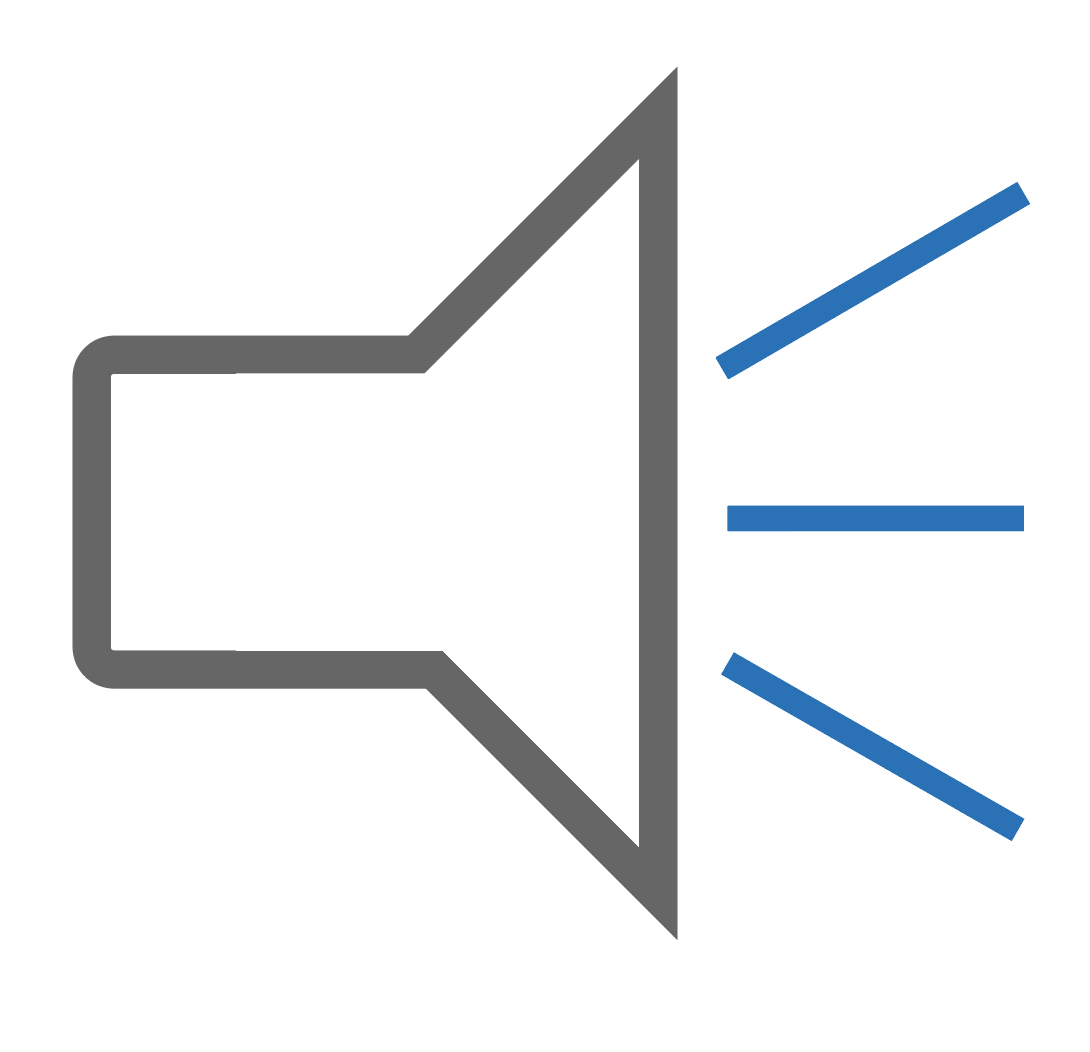 Announcements
Make announcements to the team and track opens.

Assignments
Easily update team training by adding new tracked assignments.

Resources
Access hundreds of hours of webinars, e-books, and videos.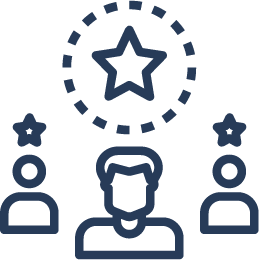 Quizzes
Ensure pilot understanding by implementing graded knowledge checks.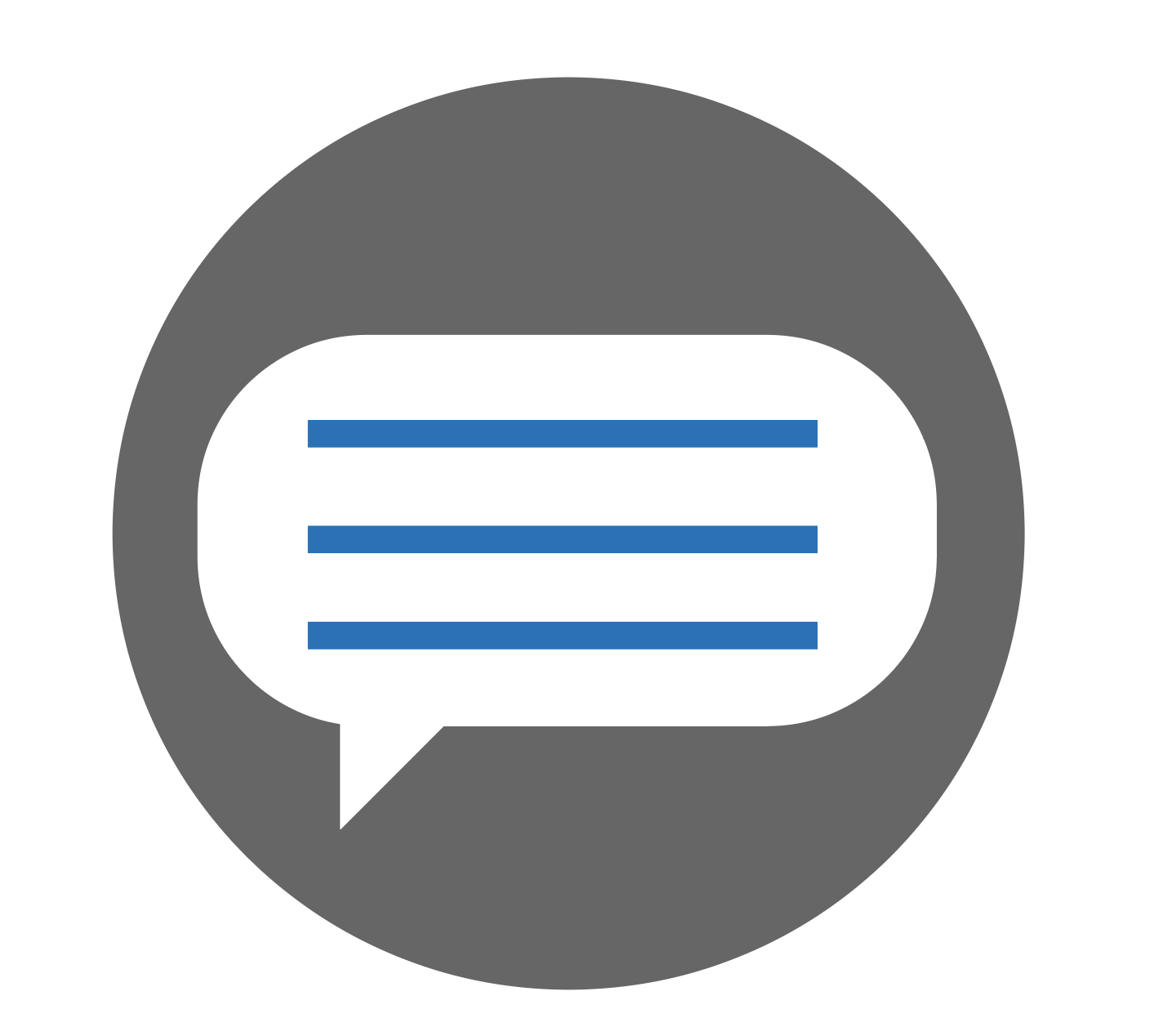 Messaging
Stay in touch with the team on one central platform.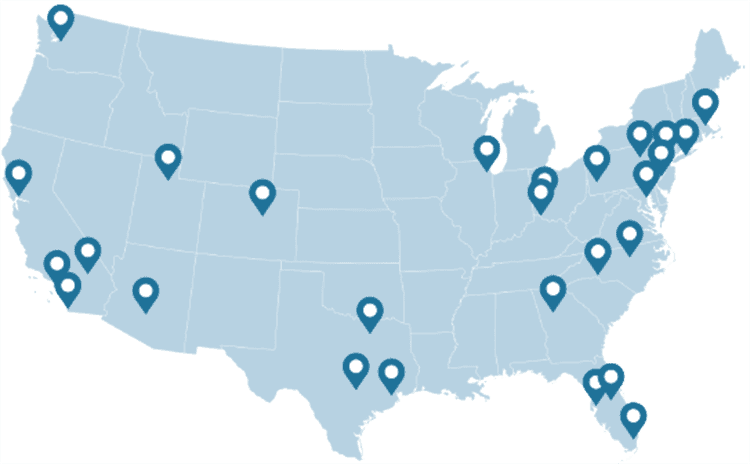 As seen on ABC's "Shark Tank"
WHY DARTDRONES? We have a proven track record for training pilots in dozens of industries.
22
QUALIFIED
INSTRUCTORS
Our instructors have manned aviation experience flying airplanes and helicopters and have gained the highest drone piloting recognitions in the industry. Many own successful UAS businesses themselves.
10+
CITIES
NATIONWIDE
As featured on ABC's Shark Tank, we are the nation's leading drone training company with an extensive network of alumni and partners throughout the country.
150+
HOURS OF
MATERIAL
Created and refined by UAS training experts, our curriculum is the best in the industry and has been tried and tested by clients in dozens of industries.
25K+
PILOTS
TRAINED
With a community of over 65,000 drone enthusiasts across the US and internationally, DARTdrones is at the forefront of UAS technology.
Expert Instructors
Our students absolutely love our instructors! Our classes are engaging, fun, and extremely informative.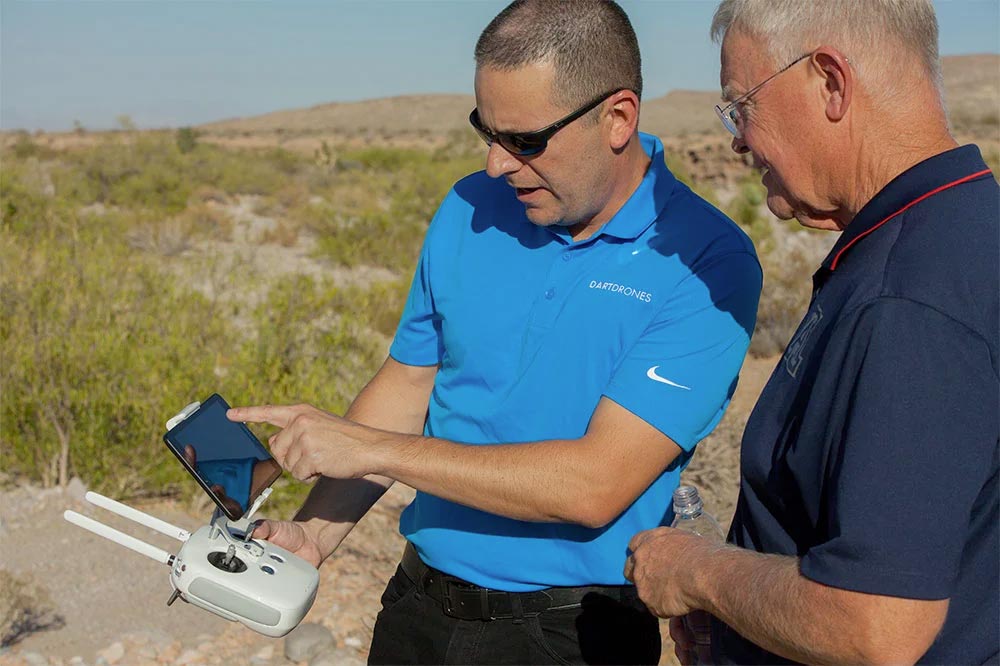 Advanced Training Courses
We don't just train our students on the basics. We have extensive advanced training courses to help our alumni succeed in mapping, inspections, disaster response, aerial photography, night operations, and search and rescue.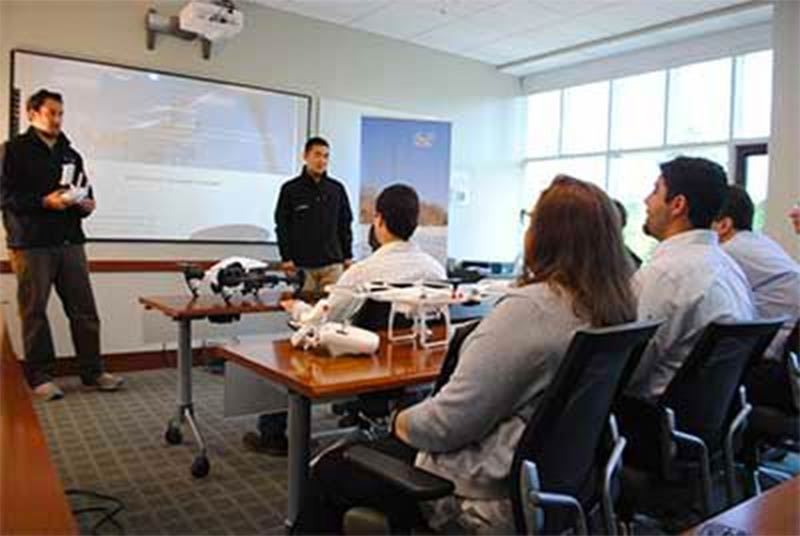 Industry Certified and Vetted Curriculum
Our curriculum has been vetted and certified by AUVSI, the leading UAS industry association, to ensure professional quality.