)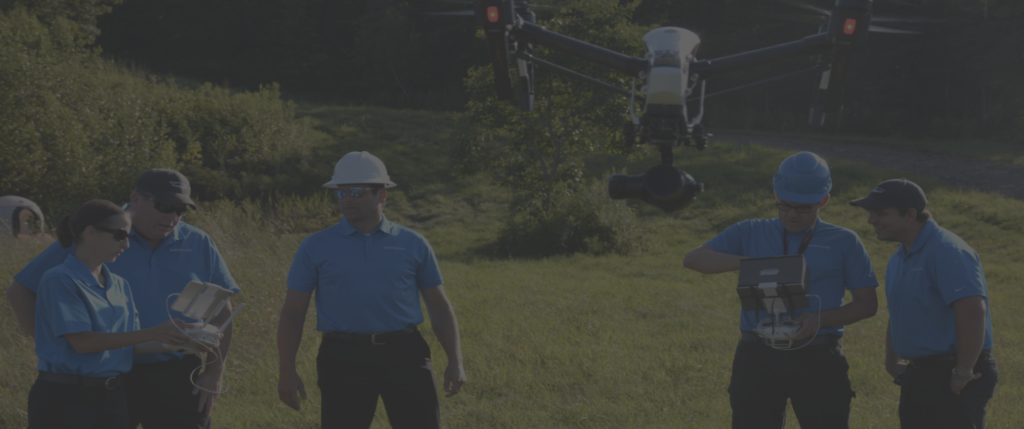 Provide your team with comprehensive, in-person UAV training customized to your needs. Our elite team of instructors are manned and unmanned aviation pilots that utilize professionally developed, custom curriculum.
Specialized Instructors
With over 30 instructors across the United States, we will provide an instructor who brings expertise from your industry. Our instructors have backgrounds in public safety, industrial inspections, mapping and modeling, broadcast media, and more.
Customized Approach
Our off-the-shelf UAV training can easily be tailored to train your unique use cases. With a custom on-site training, your team receives the appropriate experience that is relevant to them.
Convenience
This is your team's training. Your team dictates the locations, dates, times, and topics depending on what works best for your group. Work with our experts to create the perfect UAV training program.
Scalability
DARTdrones is uniquely positioned to help organizations scale their sUAS programs. Whether you are training 5 or 500 pilots over the next 3 years, DARTdrones is the premiere partner for starting a sUAS program.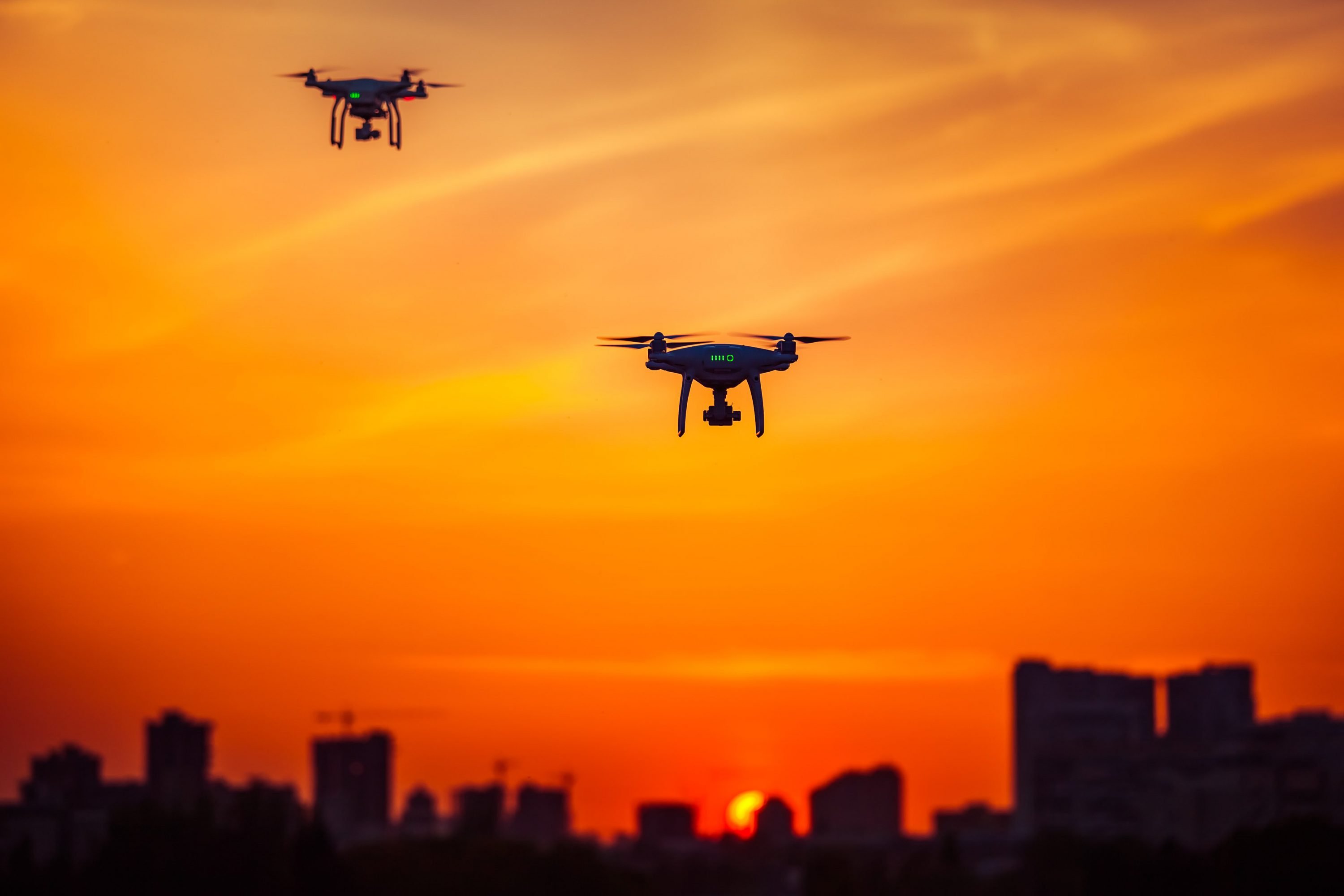 Professional Training For Professional Pilots
Training Curriculum
Equipment Training
Outdoor hands-on training about flight best practices, emergency procedures, checklists, maintenance, and autonomous flight modes.
Part 107 Test Prep
A comprehensive course designed to teach drone pilots to pass the FAA's Remote Pilot Exam and earn a commercial drone license.

Thermal Imaging & FLIR
Hands-on training about thermal imaging, night operations, and utilizing a FLIR camera to capture data with a drone.
Aerial Photography & Videography
A course that takes on-the-ground pilots into the sky and teaches about settings, modes, shot lists, and more.

Aerial Inspections
A two-day course designed to help drone pilots capture the important images and data for aerial inspection operations.
HazMat Operations
Protect you and your team by equipping them with the training to properly manage hazmat operations with our drone training.
Aerial Mapping and Modeling
A two-day course teaching drone pilots to utilize, capture, and analyze mapping and modeling software.
Refinery Inspections
Develop the skills needed to fly drones for advanced missions in our 5 Day Aerial Refinery Inspections Workshop.
Aerial Search and Rescue
A course taught by our public safety instructors teaching about search patterns, thermal imaging, and flight best practices.
Disaster Response
An online course designed to teach drone pilots how to respond and work with public safety organizations in disaster response efforts.
Close Proximity Flight
Our course will ensure you understand the intricacies of close proximity flight, protecting your hardware investment prior to take off.
AUVSI Trusted Operator Program
The Trusted Operator Program is designed to help drone pilots differentiate themselves by proving safety and expertise.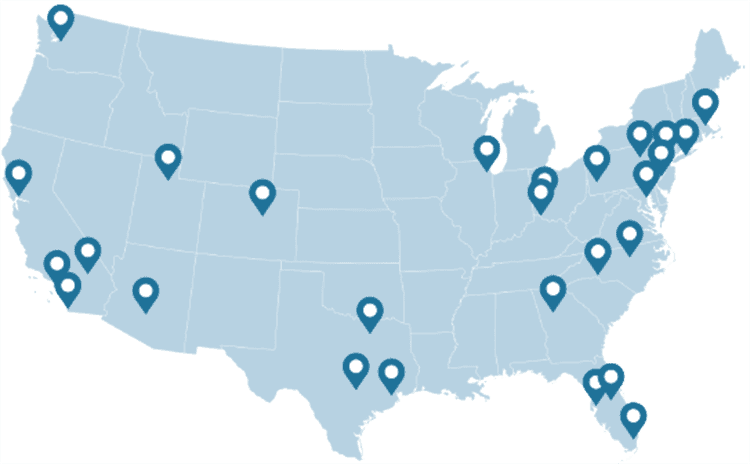 As seen on ABC's "Shark Tank"
WHY DARTDRONES? We have a proven track record for training pilots in dozens of industries.
22
QUALIFIED
INSTRUCTORS
Our instructors have manned aviation experience flying airplanes and helicopters and have gained the highest drone piloting recognitions in the industry. Many own successful UAS businesses themselves.
10+
CITIES
NATIONWIDE
As featured on ABC's Shark Tank, we are the nation's leading drone training company with an extensive network of alumni and partners throughout the country.
150+
HOURS OF
MATERIAL
Created and refined by UAS training experts, our curriculum is the best in the industry and has been tried and tested by clients in dozens of industries.
25K+
PILOTS
TRAINED
With a community of over 65,000 drone enthusiasts across the US and internationally, DARTdrones is at the forefront of UAS technology.
Expert Instructors
Our students absolutely love our instructors! Our classes are engaging, fun, and extremely informative.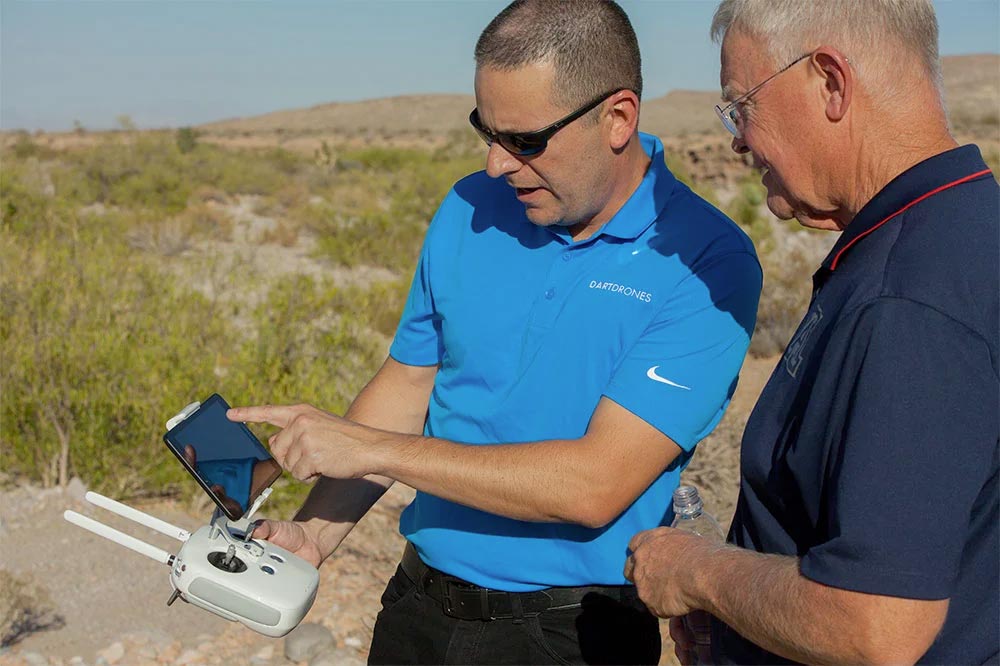 Advanced Training Courses
We don't just train our students on the basics. We have extensive advanced training courses to help our alumni succeed in mapping, inspections, disaster response, aerial photography, night operations, and search and rescue.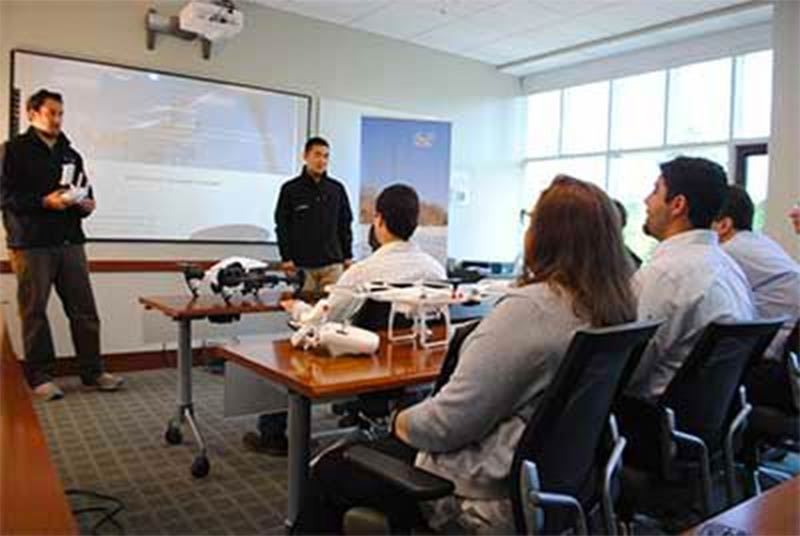 Industry Certified and Vetted Curriculum
Our curriculum has been vetted and certified by AUVSI, the leading UAS industry association, to ensure professional quality.