We're Hiring New Flight Instructors
Become a DARTdrones Flight Instructor
DARTdrones Flight Instructor
Thriving drone training and consulting company looking to add to our nationwide team of instructors. Our company currently has 45 flight instructors as pilots training for us throughout the United States. We train clients from dozens of industries (real estate, telecom, broadcasting, surveying, inspections, etc). We are looking for a few excellent instructors across the country.
Requirements
FAA Part 107 Certificate

at least 2 Years of sUAS Experience

Expertise in one of the following areas: sUAS for public safety, sUAS for industrial inspections, sUAS for mapping

Your own DJI Phantom 4, Mavic 2, or Inspire 2 that students can use in the class

Excellent written and verbal communication skills

Experience teaching

The ability to host a fun, engaging, interactive class

Willingness to travel
Please note that we will only be conducting interviews with applicants that fill all of these requirements.
Position Details
This is a part-time contractor position. As DARTdrones has classes available that fit your expertise, our operations team will book you for classes. Some instructors teach every 4 – 6 weeks in their local area. Instructors with expertise travel nationwide and can teach 12+ days per month.
Apply Now
Meet Our Pilots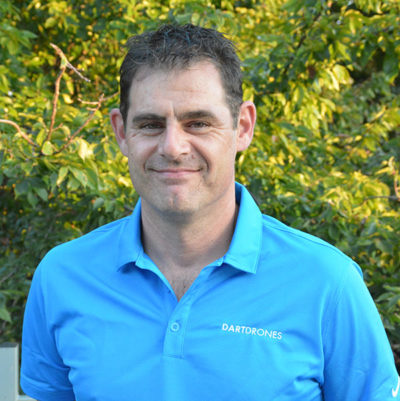 Alex Abatie
Alex has more than 20 years of experience as a photographer and design director. He is the owner of Hawkeye Workshop, an aerial photography company serving the film, real estate, and construction industries in Southern California. A long time remote control hobbyist, Alex holds both a Sport Pilot and a Remote Pilot certificate from the FAA. His interests include aerial photography, drone journalism, aerial cinematography, mapping and surveying, and industrial UAV applications.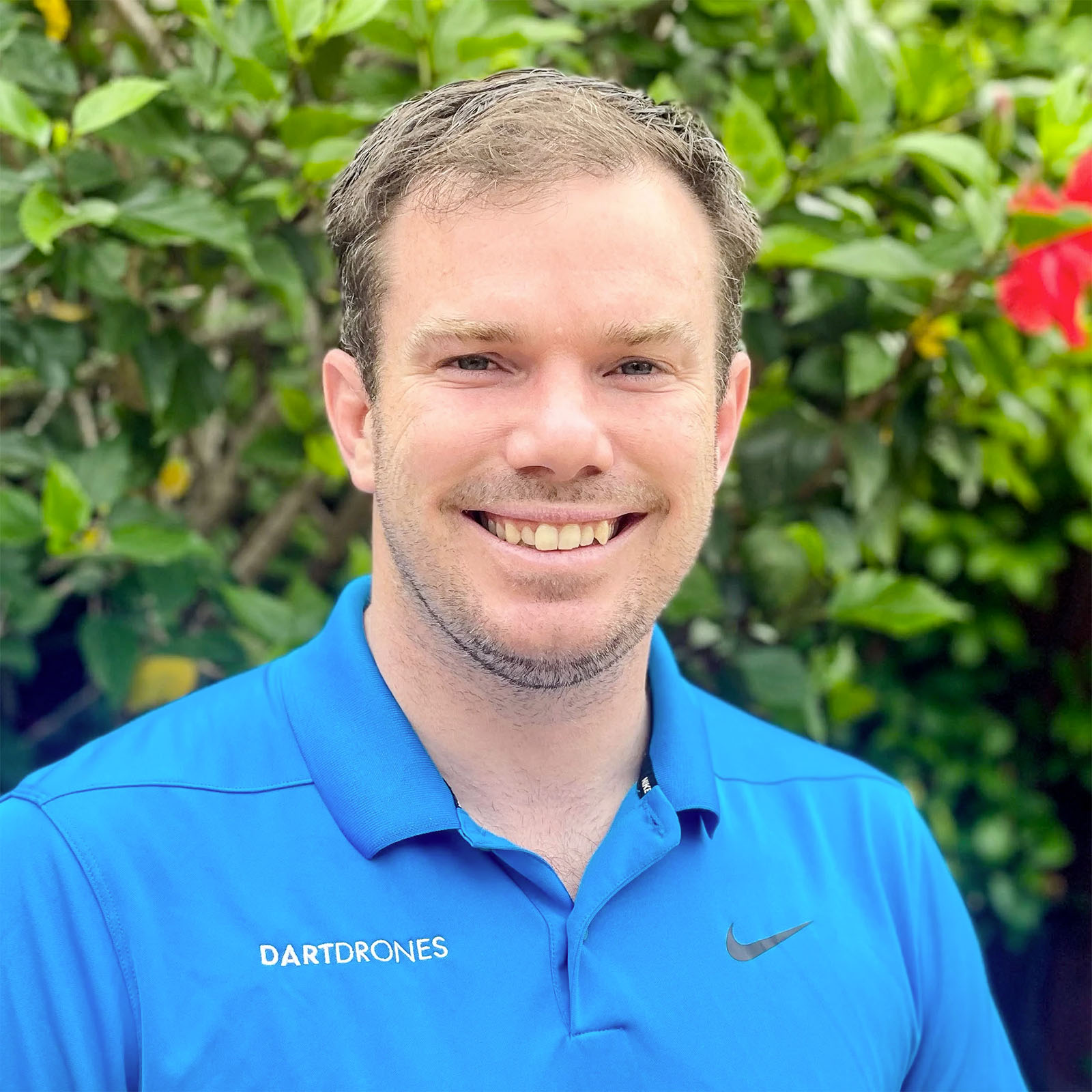 Matt Bettencourt
Matt is a contract UAS instructor pilot for the U.S. Navy as well as a helicopter pilot in the Navy Reserve. He has 13+ years of aviation experience and over 3,900 hours piloting military aircraft, including over 1,900 hours instructing on unmanned aircraft systems. Matt is currently the Navy's lead Contract Instructor Pilot for the MQ-8 Fire Scout, the Navy's first rotary wing UAS. He also instructs in the Navy's MH-60S multi-mission helicopter. He has helped train over 900 students in both the MH-60S and MQ-8. He holds his Commercial Pilot Certificate with single engine airplane, rotorcraft, instrument and sUAS ratings. He is a graduate of the U.S. Naval Academy with a B.S. in Systems Engineering and a focus in robotics and computers.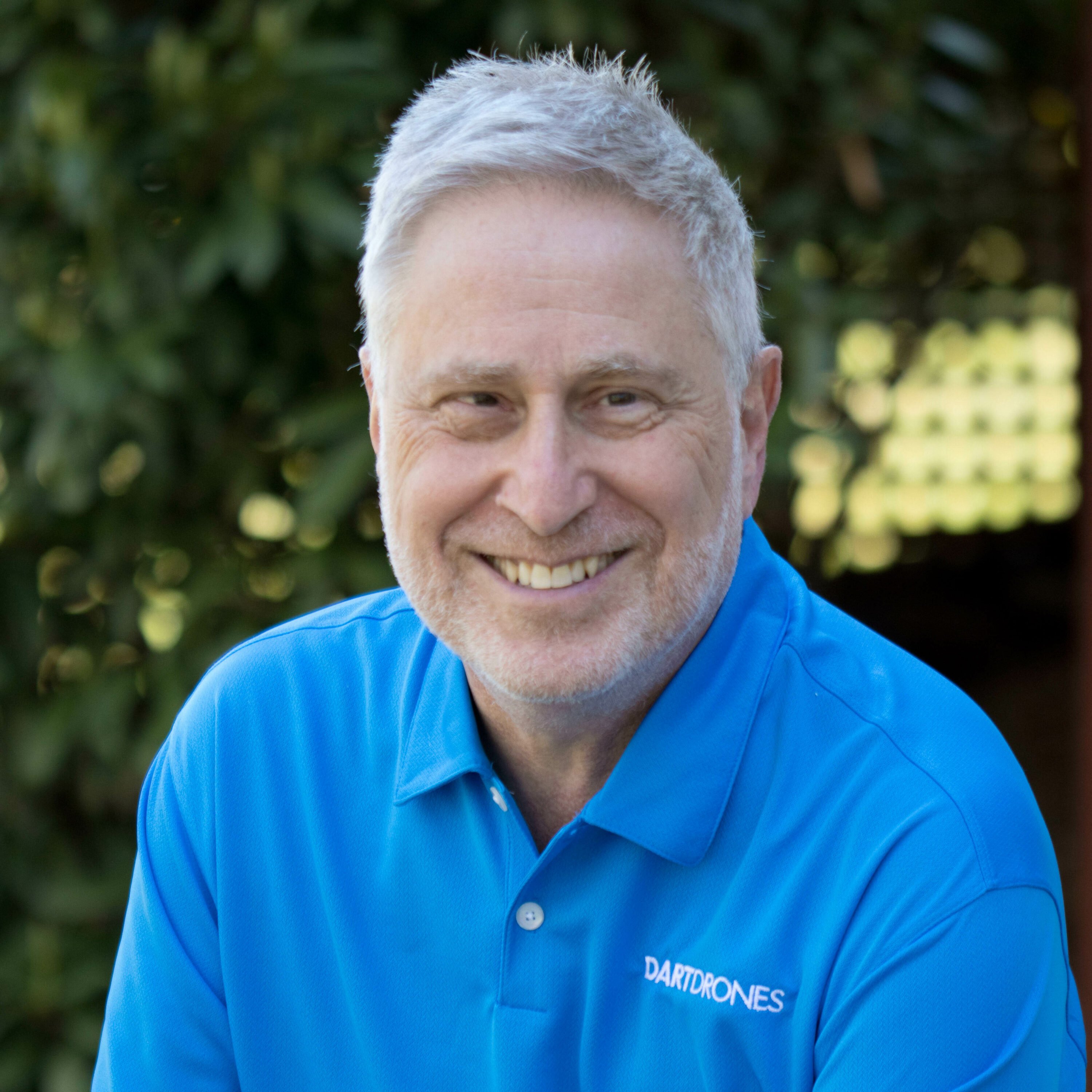 Danny Burk
DARTdrones Instructor Danny Burk currently resides in Great Falls, Virginia where he is the founder and president of FnGravity, LLC. Prior to FnGravity, he spent many years as a technology lawyer and then as the owner of a computer consulting firm which was later sold to an aerospace firm.

Danny possesses his
commercial/instrument rating for single-engine land planes and has over 350 manned flight hours and over 300 hours unmanned commercial flight hours. Danny's sUAS experience specialties include mapping and modeling, construction, education, sports, composting, agricultural, and real estate.

Danny is passionate about all things related to flying and educating aspiring drone pilots. Danny is versed in flying DJI Phantom, DJI Matrice, DJI Inspire, and Skydio drones.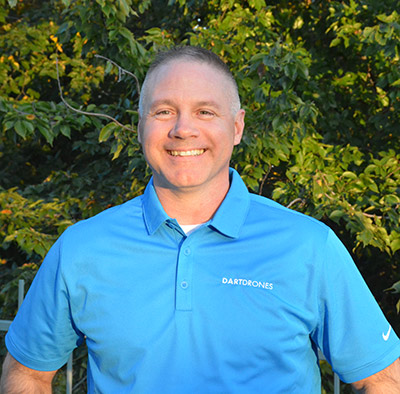 Kent Chivers
Kent Chivers spent 27 years with the U.S. Navy serving on board submarines as a reactor operator. He also worked in the private sector as an engineer in the nuclear industry. Kent is a private pilot working on his instrument rating and is an officer in the Civil Air Patrol. Between all of this, Kent enjoys flying his drones commercially and for fun.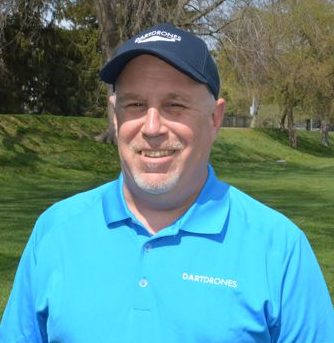 Kevin Coughlin
Kevin is a Pulitzer Prize sharing photojournalist with more than 25 years of experience with numerous newspapers in the New York City area including: The New York Times, New York Post, and New York Daily News, among many others. His aerial photography is consistently published in Newsday on Long Island. In 2009, he started taking flying lessons and purchased his first airplane. He received his Private Pilot certificate in 2011 and has logged more than 725 flight hours in aerial photography, with more than 500 hours as Pilot in Command. In 2014, he started practicing on drones, particularly the DJI Phantom series, as he saw this was the future of aerial photography. Kevin is an active member of the United States Air Force Auxiliary where he holds the grade of First Lieutenant and is mission rated in airborne photography. He lives on Long Island's South Shore with his wife, their pug, and four cats. When he's not flying or taking photos, Kevin likes to kick back by jamming on his Les Paul guitar or attending summer concerts at the Jones Beach Theater.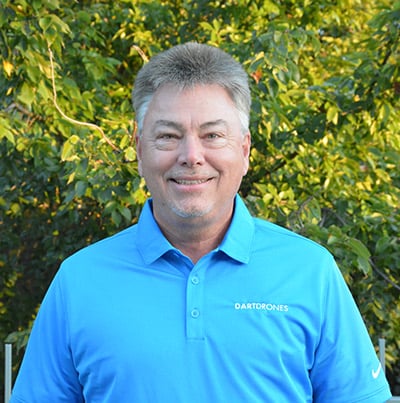 Randy Eary
Randy developed a passion for aviation while growing up on Eglin Air Force Base in Panama City, Florida. He has had a private pilot certificate since 2002 and has recently become an Advanced Ground Instructor and Instrument Ground Instructor. He is the vice president of the board of directors for the Deer Valley Pilots Association, a 250-member strong organization advocating for the best that DVT has to offer pilots, aircraft owners, and tenants on the airfield. He graduated from Grand Canyon University in Phoenix. Randy owns most of the DJI product catalog and is principal of FLYUASAZ, an aerial photography company.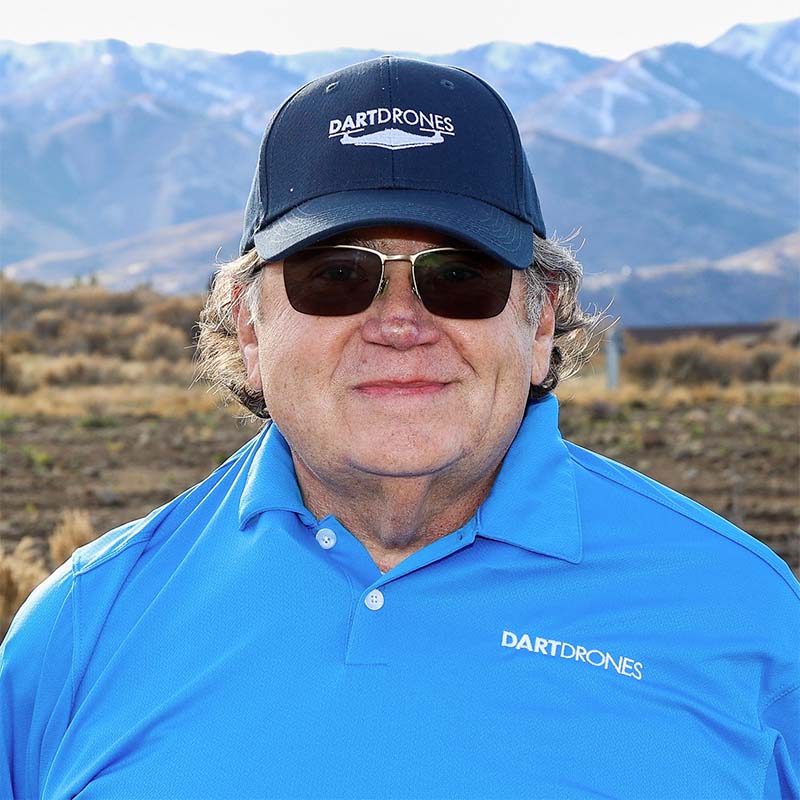 Dennis Fisher
DARTdrones' Instructor Dennis Fisher is a drone business owner and manned aircraft pilot based out of Dayton, Ohio. Dennis possesses a Commercial, ASEL, AMEL, CFII, CFIG, and UAS pilot rating with 3,000+ manned flight hours and 300+ unmanned flight hours. Dennis's business, Rapid Aerial Imagery, offers multi-rotor and fixed wing aerial platforms for real estate marketing imagery, mapping and 3D modeling products, building and infrastructure inspections, search and rescue, aviation accident investigations and more.
Dennis has been operating sUAS aircraft since 2015 and was one of the first 500 individuals to receive a 333 Exemption. Dennis sUAS specialties include construction, real estate, mapping, surveying, volumetric surveying, building & infrastructure inspections, thermal inspections, agricultural, and sporting events.

Dennis is versed in flying various multirotor aircraft including Phantom 4, Mavic 2 and 3, Mavic Enterprise Dual, Matrice 300 & 600, Autel EVO II Dual and Pro, eBee fixed wing, E-384 Fixed Wing, and Cinestar 8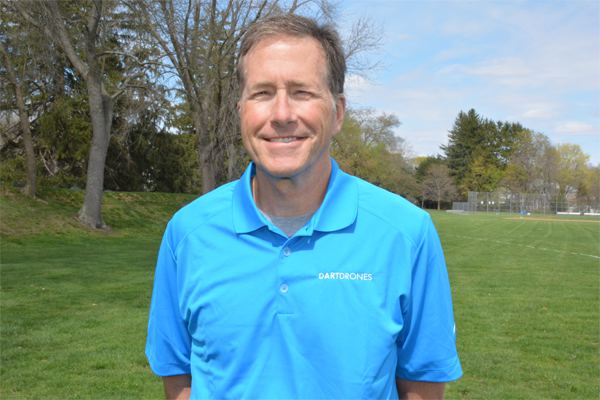 Mark Fronrath
Mark has had a lifelong passion for aviation. He has held his private pilot certificate for over 35 years primarily flying Cessna 172's, and Piper Archer's. Mark has worked in the commercial drone industry full time since 2014. Mark is also the Owner/Chief Pilot for NC Drone Pro in Charlotte, NC. specializing in aerial data collection for a wide range of applications and industries. Mark is very proficient with the DJI Inspire, Phantom, and Mavic flight systems. He is an active member of; AUVSI – Top Operator Program, The Aircraft Owners & Pilots Association, and The Unmanned Aerial Vehicle Systems Association. He graduated from Western Michigan University with a BS in Business Administration.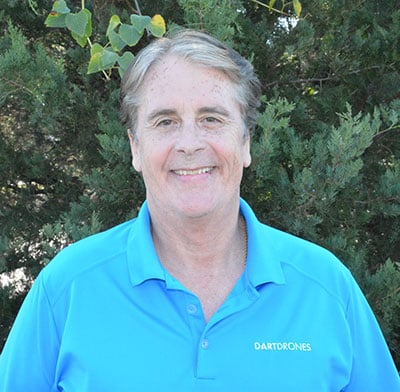 Kevin Gillespie
An American Airlines pilot, Kevin has served as ALPA Chairman of Council 148 and a member of the ALPA Negotiating and Communications committee. He earned a Section 333 for California Precision Ag, an sUAS start-up that uses drones to help farmers increase their crop yields while minimizing waste and loss.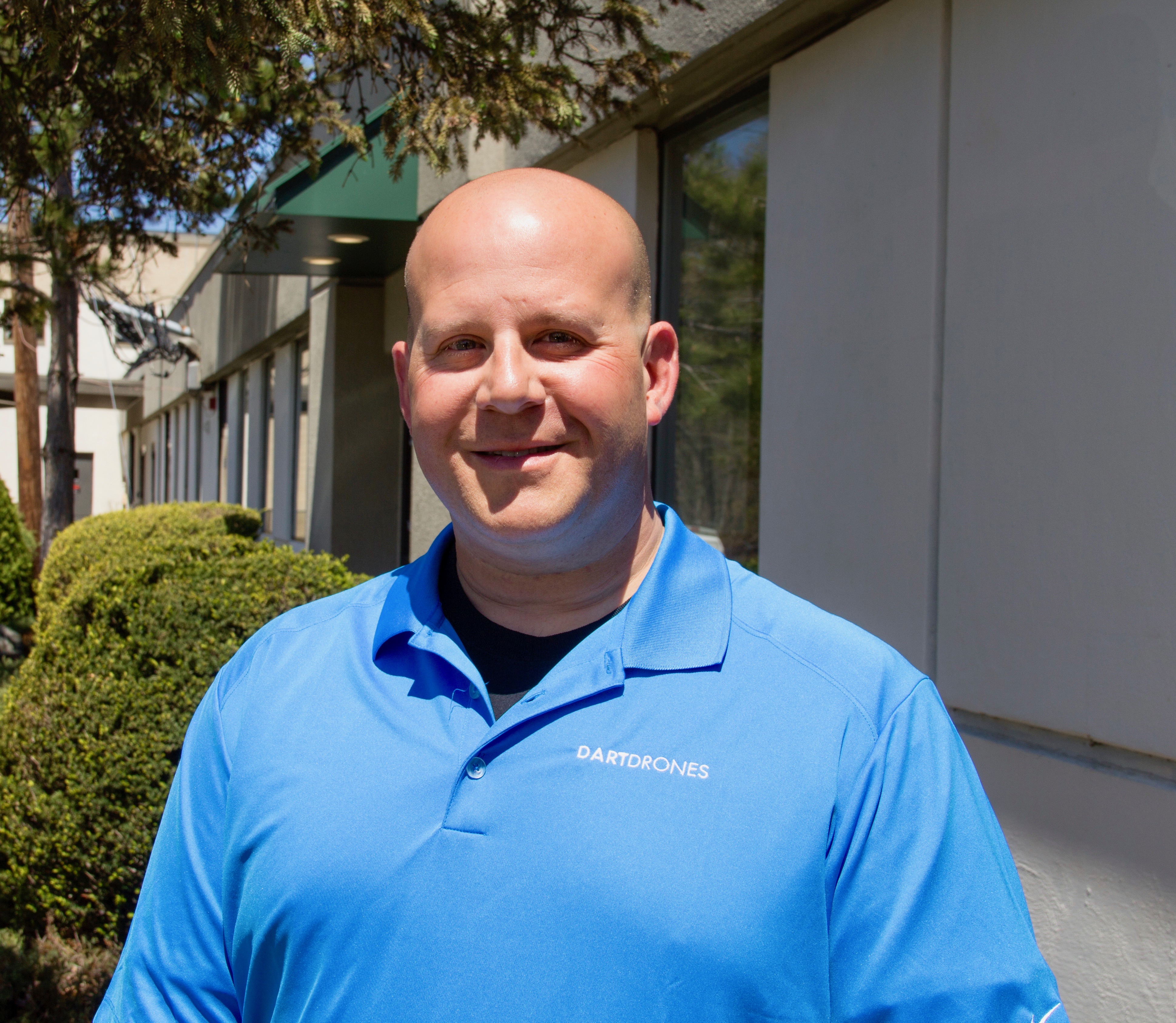 Chris Grazioso
Chris has worked in the Emergency Medical Services (EMS) field for 30 years. He primarily focuses on EMS special operations and emergency management and has helped develop multiple drone programs. He serves as the Lead Drone Pilot for an EMS agency, a police tactical team, and for FEMA's urban search and rescue team. Chris uses drones for pre-mission planning, real-time situational awareness, search and rescue, suspect tracking, aerial imagery and mapping, and damage assessments.

A lifelong aviation enthusiast, Chris flies with his family and friends all over New England, including an annual flight to the ice runway in Alton Bay, New Hampshire. He has piloted two cross-country flights from Boston to Alaska, and Boston to Florida in a Piper Warrior aircraft. He usually flies Warriors and Cessna Skyhawks, but also holds a High Performance and Complex endorsement and occasionally flies Piper Arrows and Cessna Skylanes.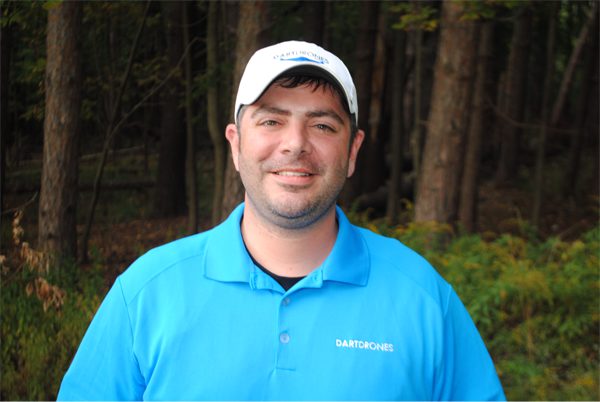 Josh Haddad
Josh is a helicopter pilot and certified flight instructor with small engine airplane experience. He is pursuing an aviation science degree at Bridgewater State University. He spent ten years as a wireless sales manager and corporate trainer for 11 years. Josh is an avid outdoorsman who sees drones as a useful tool in filming downhill and freestyle biking and snow sports.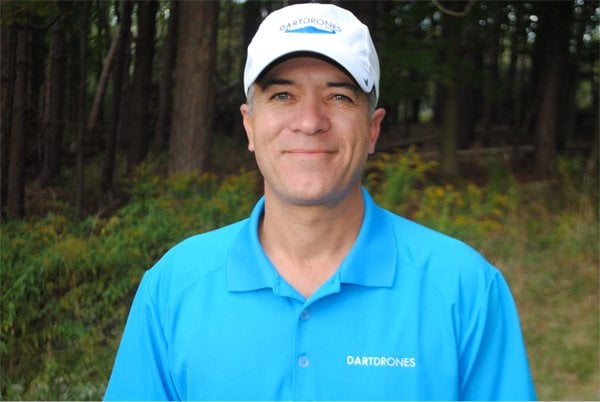 Roger Hall
After spending 25 years as a firefighter and a member of both hazmat and dive rescue teams, Roger became interested in drone aviation. He is a licensed sport pilot and Certified Level 1 Thermographer who enjoys flying weight shift control aircraft. Roger uses drones to film live events and trains public service departments while helping them implement drones into their organizations.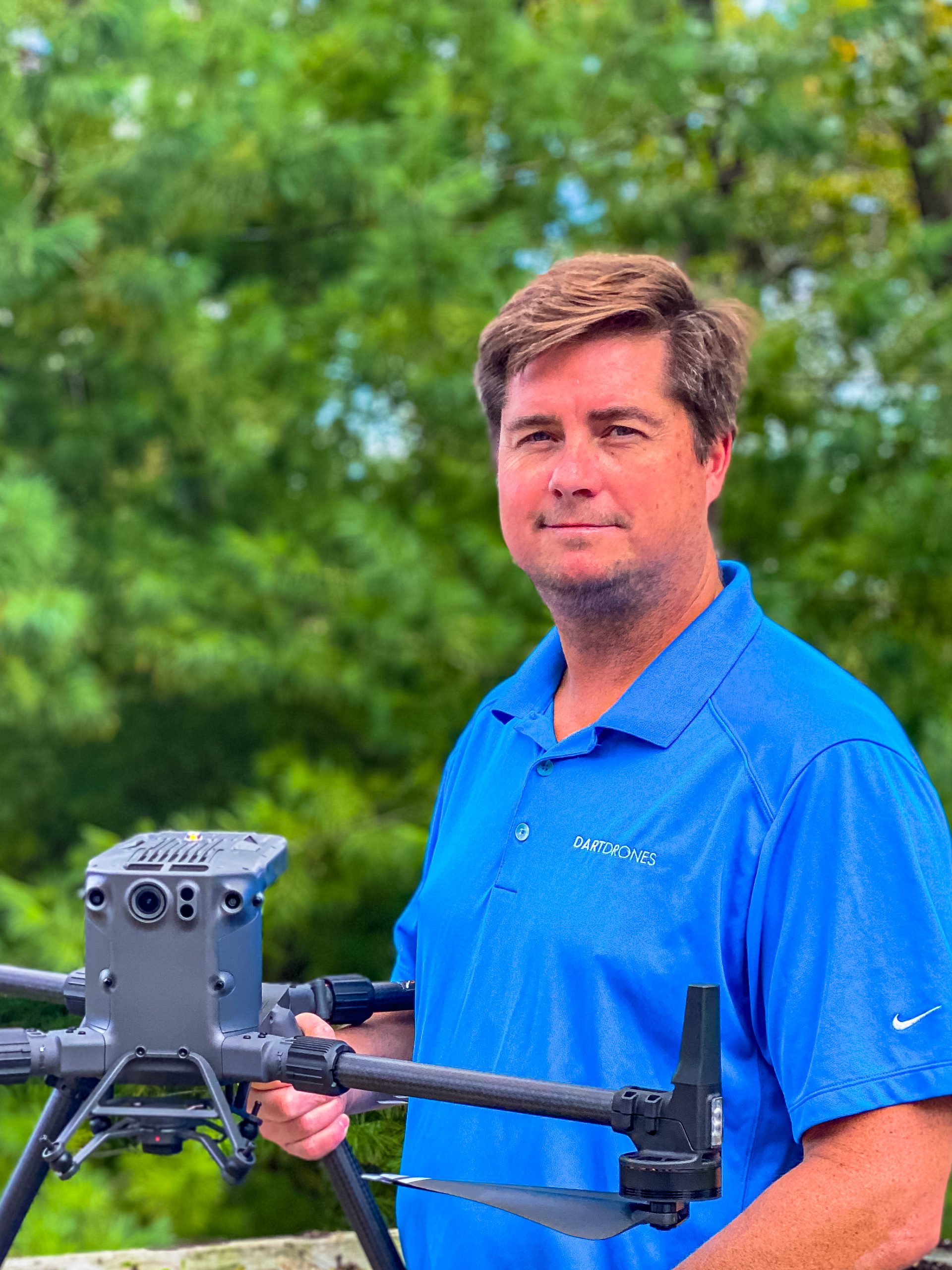 Mark Kurzinski
Mark Kurzinski is originally from Syracuse NY where he enlisted in the Navy in 1993 and spent 10 years as an Avionics Electronics Technician working on the F-14A/B/D Tomcat troubleshooting and repairing radar, communications and weapons systems. Mark was selected to an officer accession program in 2001 and attended Navy flight school in Pensacola FL where he flew the T-6a Texan II. Mark retired at the rank of Lieutenant in 2013 and quickly founded MidWest Drone Services in Cary IL in 2014 blending multiple passions of flying, photography and video/audio production and editing. He started in real estate photography/cinematography but soon found drones were being used for mapping/modeling and inspections. He has experience in the inspections realm in solar panel PV arrays, building façade inspections and orthomosaic mapping. Mark has over 700 hours flying DJI sUAS from the Phantom 2 all the way up to heavy rotor aircraft Matrice 210 v2 and Matrice 300 RTK. He has been a Part 107 pilot since 2016 and a Part 61 Multi-Engine private pilot since 2006 logging over 900 fixed-wing hours in military and civilian aircraft. Mark received a BA in Communication Studies/Broadcast Journalism from the University of San Diego in 2003 and was recently certified a Level 1 sUAS Thermographer from the Infrared Training Center in Nashua NH.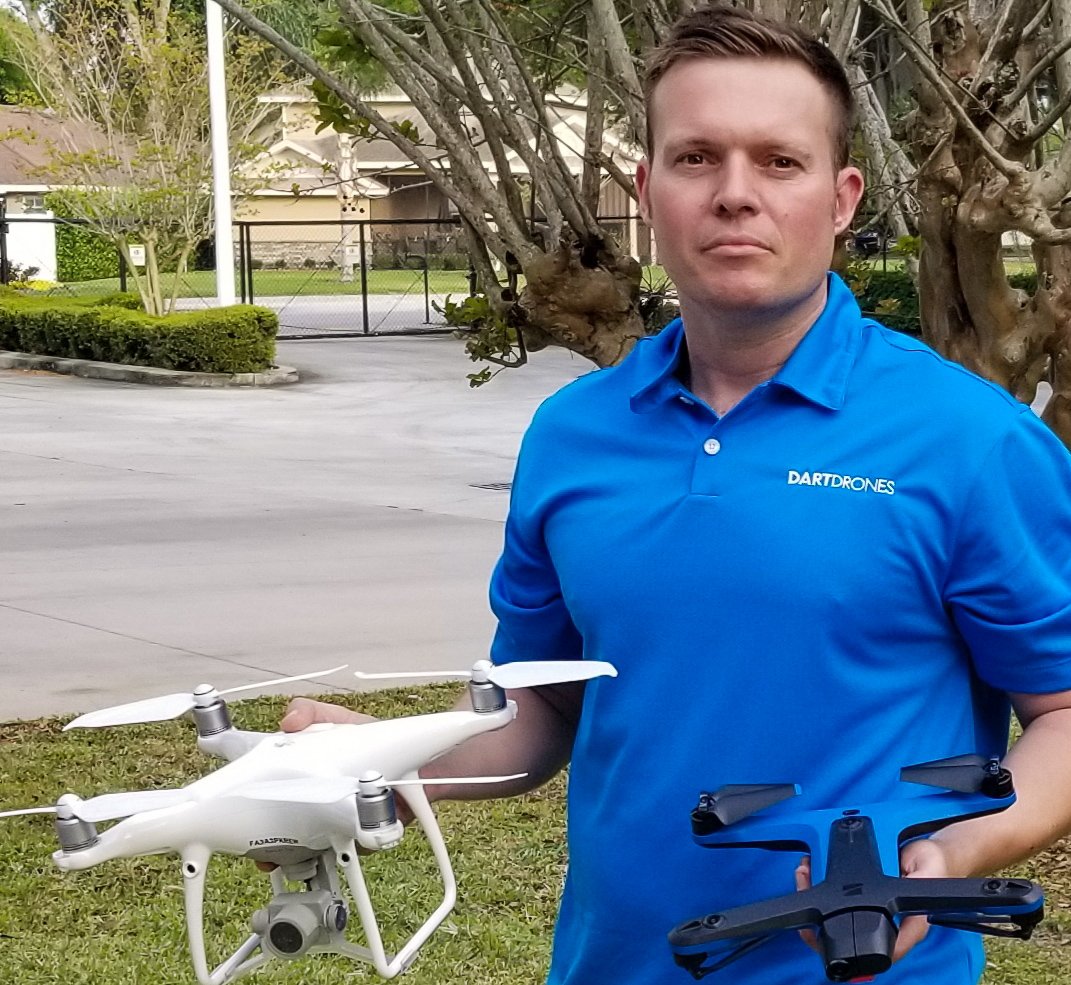 Bryn LeRue
A public safety officer with over 20 years of experience operating in both the United Kingdom and United States, DARTdrones Instructor, Bryn Le Rue currently resides in Haines City, Florida where he works as a Fire Officer and Instructor for the City of Auburndale Fire Department. Bryn has over 10 years of experience and 500 hours of flight time operating unmanned aircraft. His sUAS experience includes flying drones for search and rescue, disaster response, mass decontamination, infrastructure mapping and modeling for the public safety arena. Bryn has worked with a special focus on detection, inspection, and monitoring of CBRN (chemical, radioactive, biological, and nuclear incidents). Bryn currently possesses the AUVSI Top Level 1, SAR, and Disaster response drone certification and is experienced flying Matrice, Intell, Mavic Pro, Skydio, Autel Evo, and DJI Phantom hardware. Bryn is a passionate aviation trainer who loves educating other members of the public safety industry and creating safer and more effective public safety departments nationwide.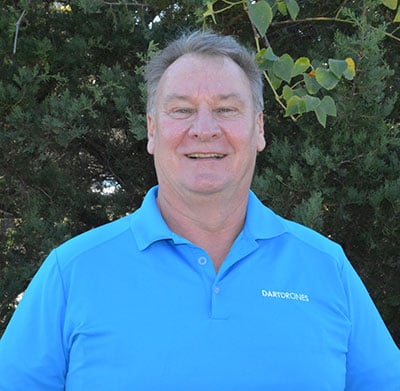 Michael Martin
Mike is an instrument rated pilot and a self described transportation enthusiast and weather geek. As a former light rail instructor for Harris County Metro, Mike trained new operators to safely operate trains on Metro's new rail extensions in the city of Houston. Mike returned to Austin and discovered Drone photography. Taking his new hobby to the next level by combining his aviation, rail trainer, and industrial sales experience, Mike joined DARTdrones to share his passion for aviation with student drone pilots to help them become safe, competent and confident drone pilots.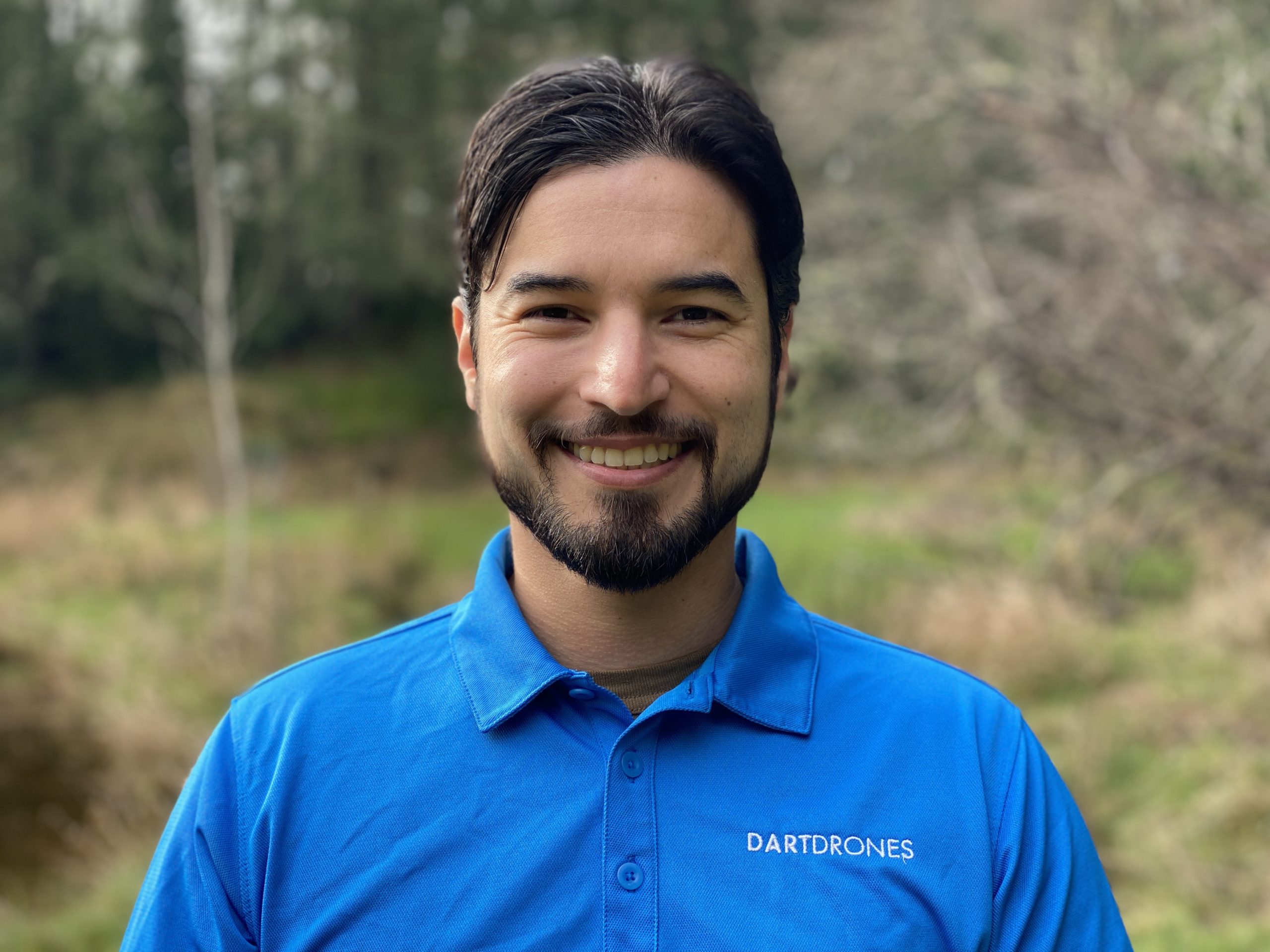 Louis Morales
Louis is a US Army Veteran with over 16 years of experience spanning aviation, sUAS operations, sales, and customer service. He is an FAA Part 61 commercial pilot, Part 107 Remote Pilot, and a FLIR certified Level II Thermographer. He holds a B.S. in Aeronautics from Embry Riddle Aeronautical University and is a current Unmanned Systems graduate student, bringing both breadth and depth of knowledge of the National Airspace System, aviation regulation, and sUAS applications to his classroom.

In his spare time, Louis enjoys traveling, exploring, and acquiring new skills and experiences.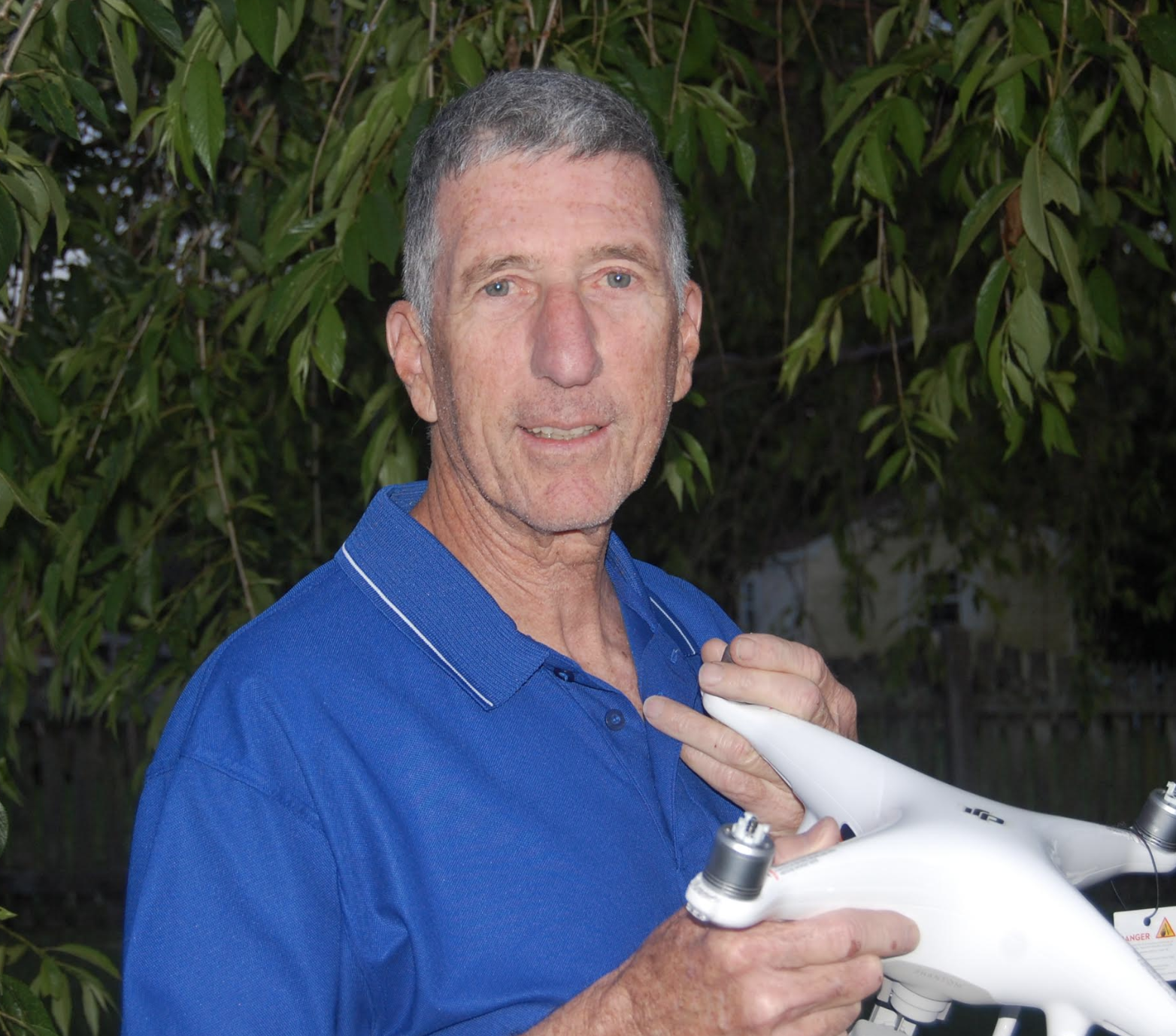 Jim O'Keefe
Jim is a manned pilot who owns a Cessna 172. He's been involved in aviation for 40 years. He holds the Single Engine Land, Instrument Ratings as well as the Remote Pilot certificate. He began flying sUAS when he realized their potential in the public safety sector.

As a 20 year member of his police department, he holds the rank of Sergeant responsible for the training division for his department. He designed and implemented the sUAS program for his city. He wrote the SOP's, secured the COA's and necessary FAA waivers that allow operation in the tightly controlled airspace.

He and his three Remote Pilots have used their aircraft for water rescue, crime scene documentation, accident investigations, and lost people searches.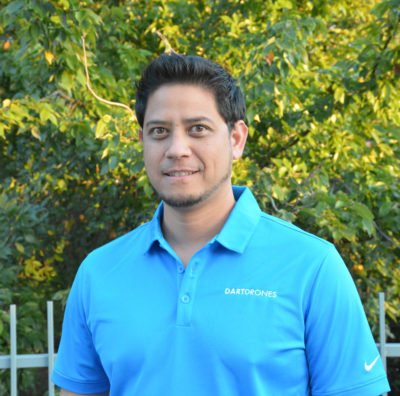 Sean Pagliari
Sean spent six years as a Nuclear Operator on the USS Harry S. Truman. He has been a private pilot and commercial Unmanned Aerial Systems operator since 2015 and is an active member of the Civil Air Patrol. Sean has a Masters Degree in ocean engineering with a design theses and a patent for instrumentation devices. He has been a chief seismic navigator for offshore oil and gas and is the founder and CEO of Nautical Horizons.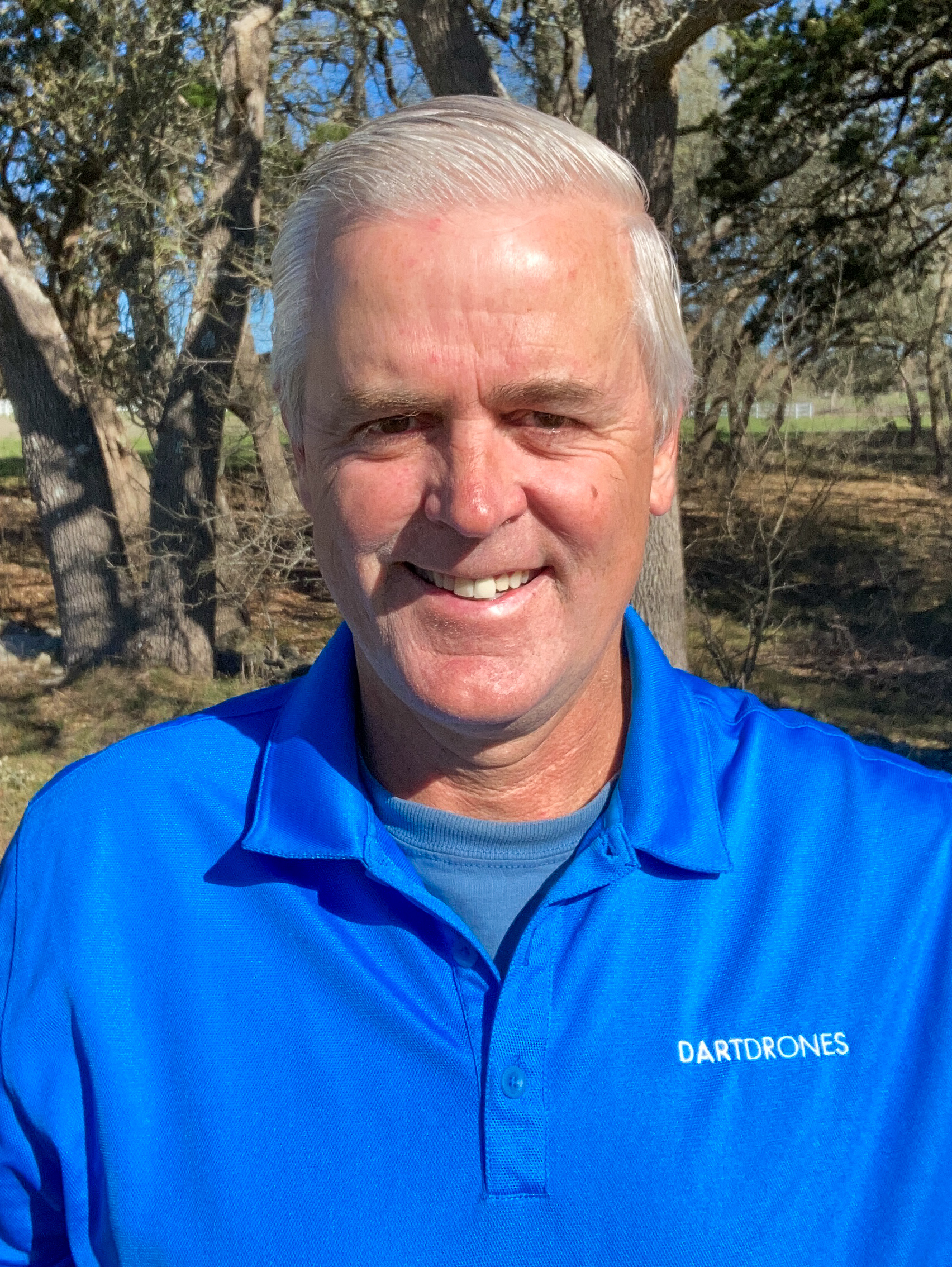 Gregory Pratt
After graduating from high school, Greg enlisted in the United States Marine Corps Reserves where he was trained to be an Air Traffic Controller at the age of 18. He attended the University of Texas at Arlington where he received a Bachelor of Business Administration Degree. Shortly after college, he began taking flight lessons and earned his Private Pilot's License. He was then commissioned as an officer in the Navy and spent six years as a Naval Flight Officer, flying in the S3-B aircraft off of the USS Dwight D. Eisenhower and USS George Washington aircraft carriers. After his time in the Navy, he applied for and was appointed to be an FBI Special Agent. He attended the FBI Academy in Quantico, VA and was then assigned to the San Antonio office, where he spent his entire career (22 years from 1998-2019). While in the FBI, he worked white collar crime, Public Corruption, and Counter-Terrorism cases. His collateral (part-time) duties included Surveillance Pilot, Evidence Response Team member and Team Leader, and Hostage/Crisis Negotiator. He retired in December of 2019. After retiring from the FBI, he wanted to do something fun and rewarding. He started a drone business (DroneStarLLC.com) and began teaching drone classes for DARTdrones and Austin Community College. He enjoys teaching and sharing his love and knowledge of drones. He still feels a strong attachment to the public safety community, and tries to get involved and help them out whenever he can.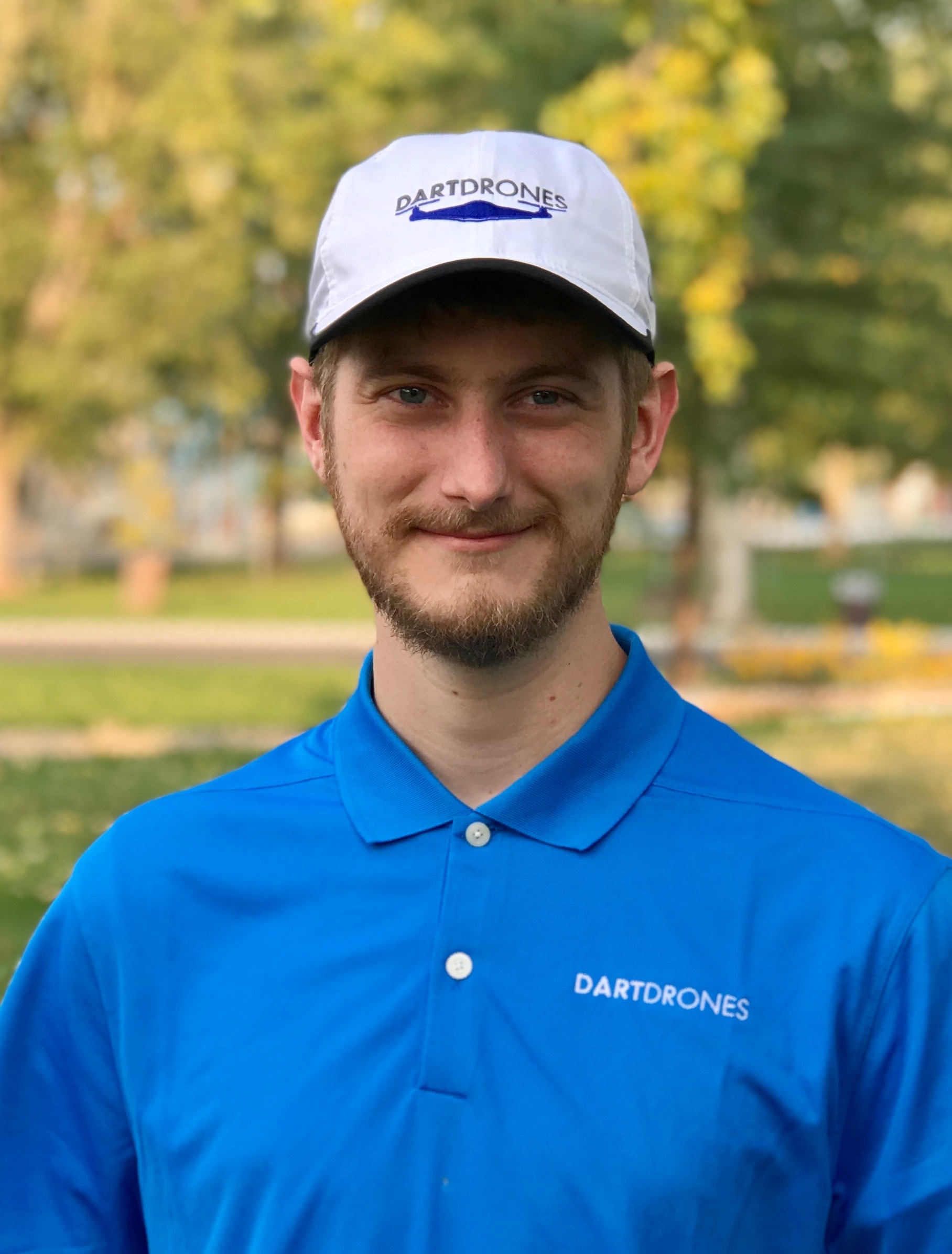 Micaiah Pruett
DARTdrones instructor Micaiah Pruett is a professional unmanned pilot and the owner of WyomingDrone LLC based out Thermopolis, Wyoming.  
Micaiah began flying drones at Embry Riddle Aeronautical University in the Unmanned Aircraft Systems degree program. With over 100 hours of instruction, Micaiah is versed in flying AECOME Xgen, Mavic Pro, Phantom Pro, Inspire Ebee, and consumer drones. 
Micaiah enjoys finding new ways to utilize drones such as creating 360 photographs and using image identification, tracking software, and thermal cameras to track and identify objects.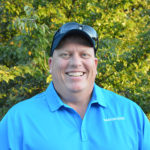 Karl Schwab
Karl Schwab is a DARTdrones Flight Instructor, an sUAS pilot focused on tower inspections, and a member of the National Tower Erector Association's UAS Committee. Karl is a US Marine and computer programmer who worked for many different Department of Defense contractors including BAE Systems, Raytheon, United Defense, and has accrued over 27 years of Software and Systems Engineering experience working on Weapon/Turret, Command and Control, Embedded Missile and other various types of systems. He is a commercially licensed pilot in both Multi and Single-Engine Airplanes with over 1,300 hours of flight time and has an instrument rating. He currently designs and implements multi-camera sensor systems for drone platforms and utilizes his Part 107 commercial privileges almost daily.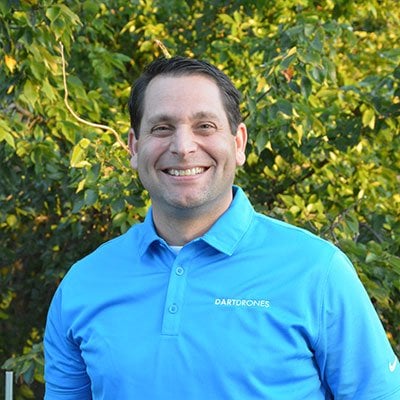 Jerry White
Jerry White is an experienced professional commercial aviator spending several years as a commercial corporate pilot, charter pilot, and airline pilot. Along with his manned aircraft experience, Jerry is also a drone pilot, and aviation executive team member. His background as a small business owner, business consultant, and aviation safety manager give Jerry unique understanding of the role of utilizing and teaching sUAS operations. Jerry's experience as a manned flight instructor with over 4,500 flight hours awards Jerry valuable insight into teaching the complexities of aviation. Jerry also has an expansive background in television production, spending ten years as a professional news producer and videographer.

Jerry currently owns and operates an award-winning media production company in Austin, TX. He has used drones for such clients as the Discovery Channel, OWN network, ESPN, FOX, HGTV, commercials, and two feature films. Jerry has been instructing with DARTdrones since 2016 and teaches FAA Part 107 Test Prep, Basic Flight Training, Aerial Photography and Videography, TOP Level 1, and TOP Level 2. Jerry is versed in flying Inspire, Mavic, Phantom, and Flamewheel hardware and possesses an Unrestricted ATP (Airline Transport Pilot) Certificate – Multiengine, 2 Jet Type pilot ratings, and is a Certified Flight Instructor – Instrument.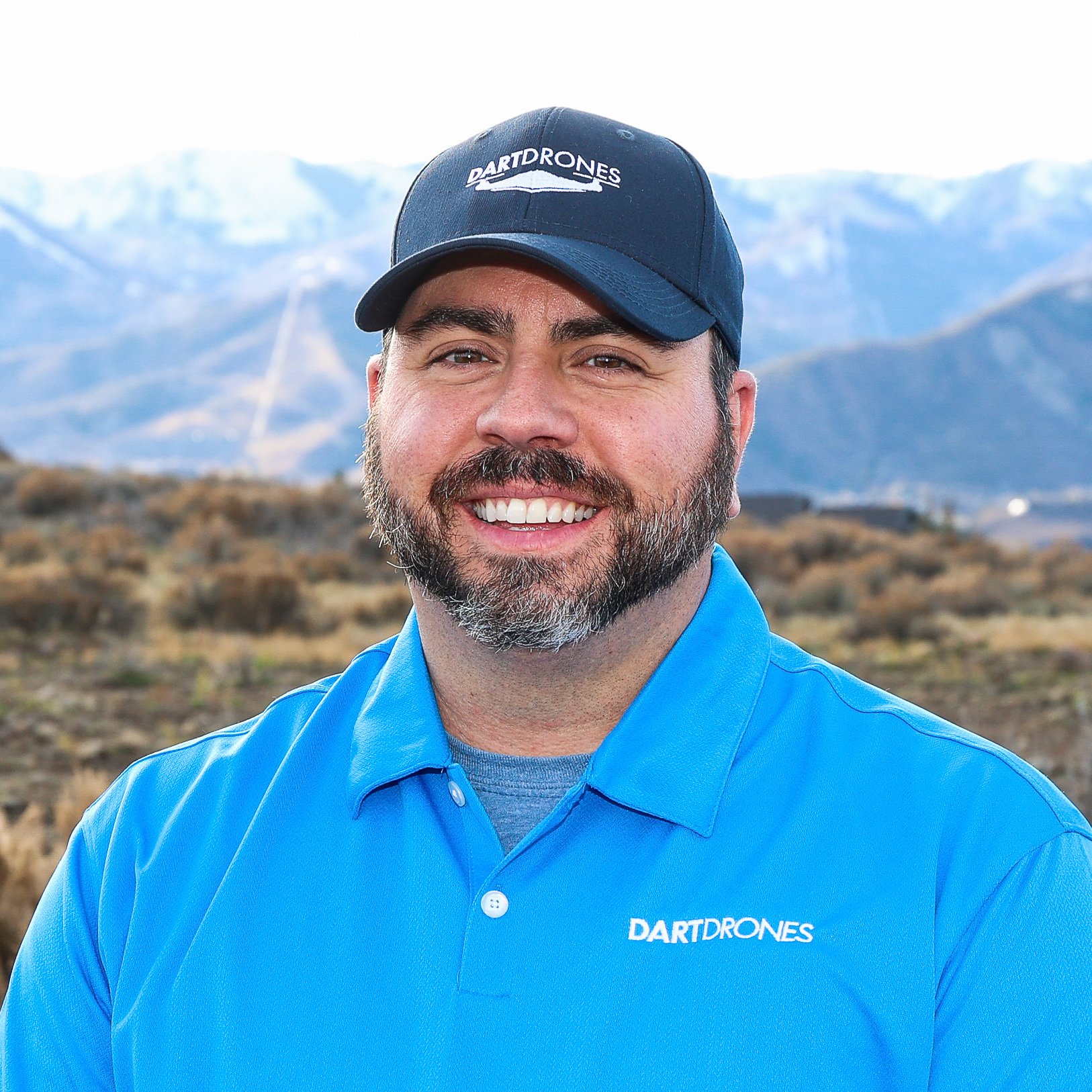 Seth Zora
Seth Zora is a retired, disabled veteran and drone business owner and operator currently based out of Pittsburg, PA. Seth learned the capabilities of drone technology while serving in Afghanistan in 2008. After spending twelve years in the U.S. Air Force, Seth created AerdiA, a drone business primarily focused on the architectural, engineering, and construction industries. Seth has 300+ hours flying unmanned aircraft and is versed in flying DJI M600 Pro, DJI M210, DJI Phantom 4 RTK, DJI Mini, DJI Mavin Pro Platinum, and DJI Spark. Seth's training specialties include mapping, inspections, and LiDAR.