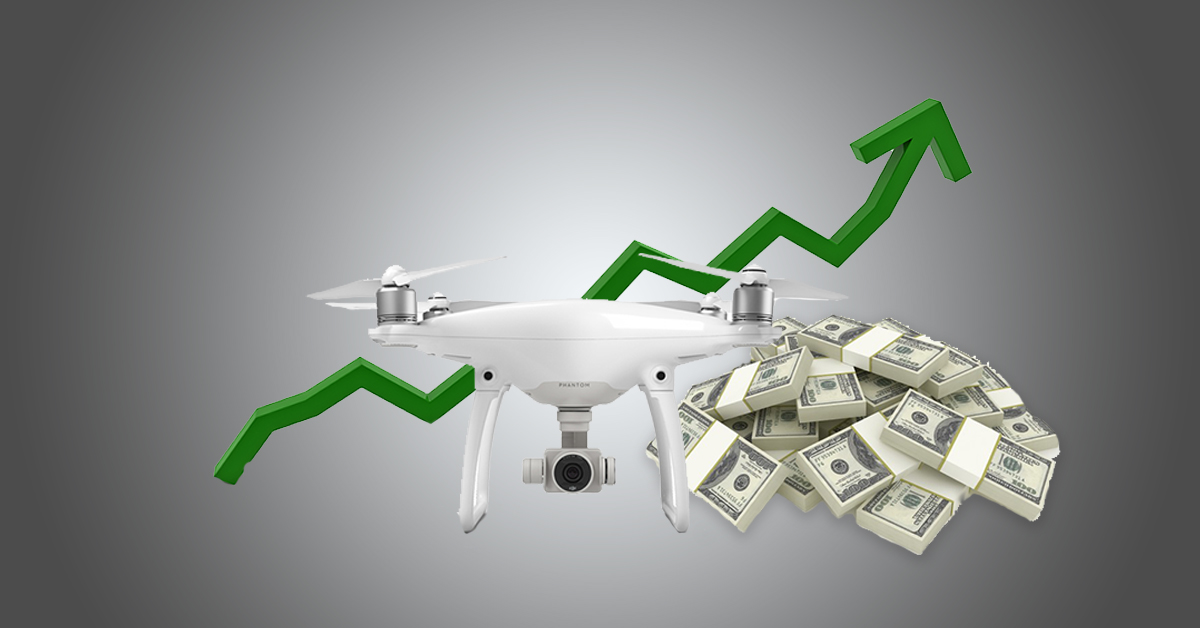 Drones for Business
How To Make Money with a Drone
You are not the first one to ask us about how to make money with a drone. Maybe you see it as the next move in your career. Maybe you want to add an unmanned aerial vehicle to your current operation. Perhaps you are a budding drone entrepreneur. Drones are becoming important in all sorts of professions, from drones for police departments to construction companies. Let's take a look at the possibilities and opportunities for how to make money with a drone.
What are the Opportunities in the Drone Market?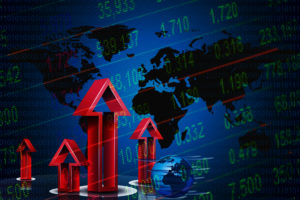 Analysts continue to offer positive forecasts for the drone market. BI Intelligence projects revenues from drone sales to top $12 billion by 2021, up from $8 billion in 2015.  The report predicted growth in the enterprise sector would outpace the consumer sector in shipments and revenues. PwC was even more bullish, saying the commercial applications of drone technology could reach as much as $127 billion.
Every month, more people continue to register their drones with the Federal Aviation Administration. As of Feb. 10, according to the FAA, there were 729,109 total drone registrations. Of those, 676,920 were hobbyist owners, who receive one ID number for all the drones they own. The rest, according to the FAA, were individual commercial drones that had to be registered separately.
How to Make Money with a Drone in Your Career
Join a Drone Startup: Drone pilots have plenty of drone job opportunities when it comes to careers in the UAV field. Across the country, new drone-based companies are opening up every week. You probably need a specific skill set to get into one of these companies. They might be looking for an app developer or they might be hiring marketers, policy developers or engineers.
Within Your Company: A second option for how to make money with a drone is by looking at where you already work. Maybe your current employer would be interested in creating a internal drone department. Is there a way drones could help your company become more efficient or offer better services? We constantly help companies and organizations add drones to their operations. If you're company is looking to add a UAV department, you could be a resource for them.
Become a Drone Entrepreneur: A third option for how to make money with a drone is to start your own drone business and get hired for a drone services jobs. You'll have to build up your resume in a focused, specific skill set. For example, you can prove that you're able to inspect a structure for heating leaks or damage with a drone.
How Do I Start My Own Drone Company?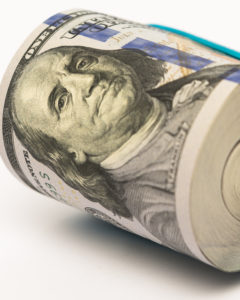 Drone entrepreneurs are starting new companies all the time. They provide services in many different industries. The most popular type of new drone business offers aerial photography services. Here's a look at some types of drone companies.
Having helped so many drone pilots start new businesses, we've created a class, Starting a Drone Business Under Part 107, just for you. The course will help you develop a business strategy, find customers, learn about legal issues, and set up digital marketing campaigns.
How Does Committing to a Drone Training Class Help Me Get Started?
Although the FAA does not require new drone pilots to get professional UAV training, completing a drone training class can help you get started much more quickly. Additionally, many insurance companies are requiring a Certificate of Training before offering drone insurance. A drone flight training class will help you get started by helping you understand the best practices for flying a drone and guide you on how to comply with the FAA's rules and regulations. You won't have to scour the internet for lessons and tips. A Part 107 Test Prep course will help you learn the concepts that you need to attain your drone license. You'll spend less time researching the how and more time finding leads.
Where Can I Find Drone Jobs?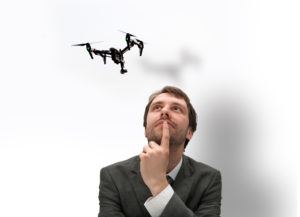 You can get leads for jobs on several websites. Some of them are drone specific; other sites are job specific but allow users to search for drone jobs.
Now you have the the basics, follow DARTdrones on this blog, Facebook and Twitter so that you stay up to date on changes with the drone market and know how to make money with a drone.