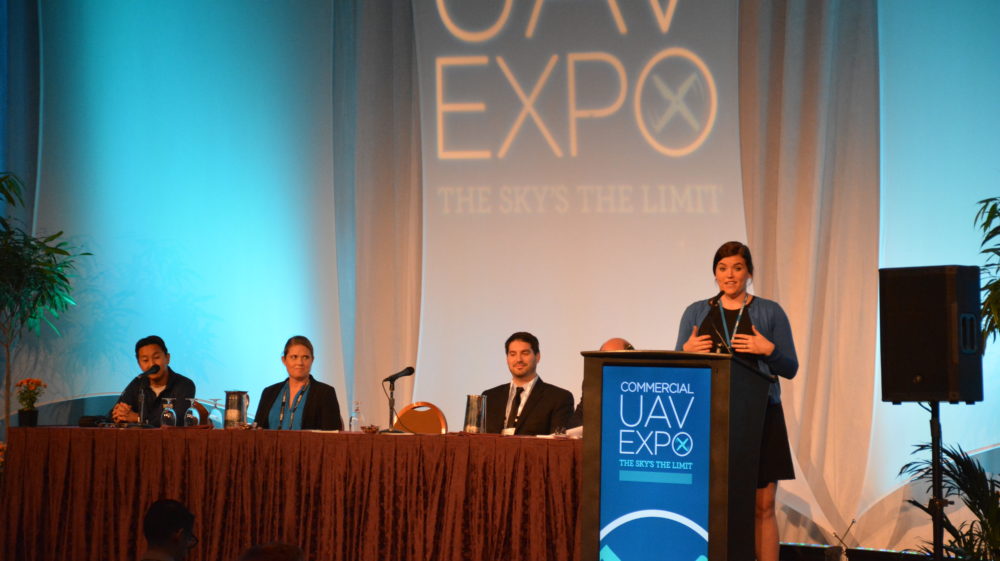 Drones for Business
Commercial Drone Program: 25 Steps to Launch
At every conference that we attend, we speak to dozens of people who are tasked with adding a commercial drone program to their enterprise. The people we speak with come to the conference with the goal to bring back a clear plan for launching an enterprise commercial drone (sUAS) program. Unfortunately for many attendees, the conference offers so many platform and software options, they leave more confused than when they arrived.
DARTdrones CEO, Abby Speicher, and Chief Training Officer, Amelia Owre,  solved this issue by giving enterprise conference attendees a clear checklist for launching their internal commercial drone program. The importance here is the order in which the program should be launched.
The following article is the speech given by Abby and Amelia at the Commercial UAV Expo in November of 2016. They were joined by Training and Safety Panel members, Brandon Stark from the University of California, Erik Mizufuka from Epson, and Christopher Korody from dronebusiness.center.
1. Know The Commercial Drone Rules
Keep in mind that the FAA Part 107 Regulations apply only to Visual Line of Sight missions. All too often, corporate drone programs are halted because their intention is to create a drone delivery service (which requires flying past a visual line of sight) or night flights (which require a separate waiver). Make sure you understand how theses regulations affect how your corporate drone program will operate. Check out the FAA Part 107 rules and regulations in this DARTdrones Part 107 Blog.
2. Dedicate the Resources to Launch an Commercial Drone Program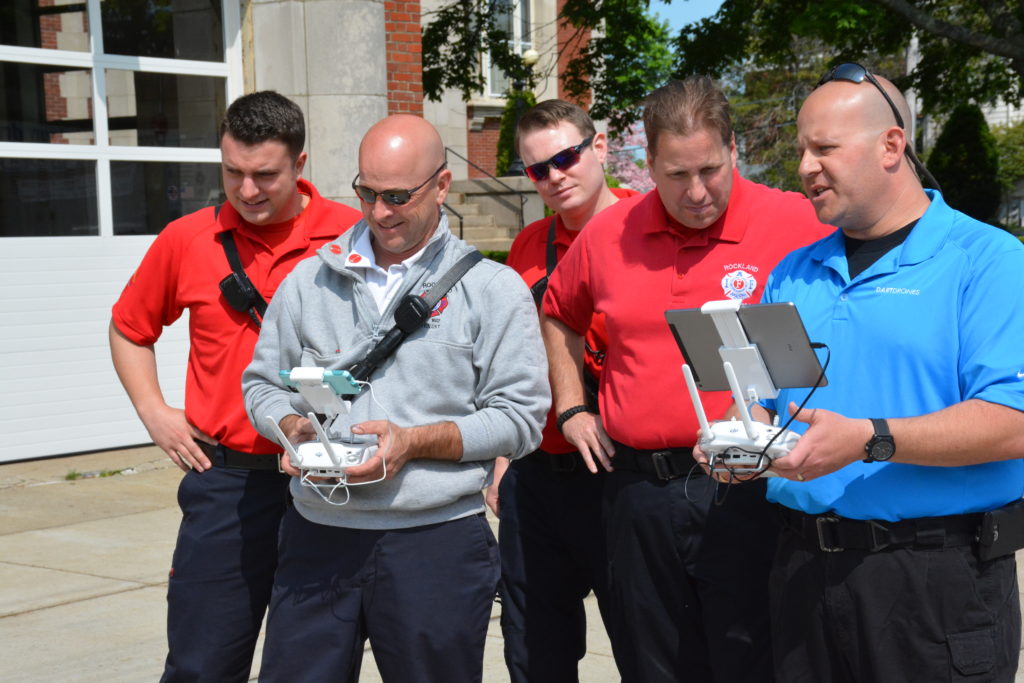 Launching a drone program for your business is a huge undertaking. Some of the businesses we spoke with believe using drones will be something that a few of their current employees can do in their free time. Realistically, if your company is serious about starting a UAS Program, it is likely that they will need a full-time dedicated staff. Think about how this team will stay current, stay updated on the industry, maintain maintenance and safety procedures, and actively fly every week.
3. Identify Your Business' Drone Goals
What is your business hoping to accomplish with their drone program? Far too often, we hear of companies stating, "We are starting a drone program". When we ask them what they plan to use the drone for, they are not clearly stating their intentions. Starting an enterprise drone program is a big undertaking! The management team of the company will want to know how this program will help the company grow or improve profitability.
4. In-House or Outsource?
Interestingly, at the UAV Expo, we heard dozens of attendees state that their company originally planned on launching an internal corporate drone program but soon realized that outsourcing made more sense for their business. Your company can save a lot of time and resources by seriously considering outsourcing their UAS flights instead of attempting to build an internal drone program and deciding to switch later. DARTdrones is building a database of qualified, certified drone pilots who can be hired by enterprises looking to outsource their drone program.
5. Create a Budget
Knowing your company's budget for a new sUAS program is incredibly helpful in getting you started faster. If you have an open-ended budget, you will likely spin your wheels attempting to decide which way to go because there are so many options regarding platforms, software, pilots, training, and payload.
6. Determine Your Timeline
If you hope to launch your company's UAS program immediately, it's likely that a larger platform isn't going to work itself out that quickly. Take some time to figure out how soon you hope to launch this program.
7. Consult Legal Counsel
Far too often, we help set up a company with a UAS Program for it only to get nixed by the legal team. Before getting any further into this project, consult your company's legal team to make sure you get the go-ahead.
8. Identify A Chief Pilot
You need someone on your team to be the Chief Pilot and person in charge. You don't want ten employees as your "Drone Team", without having at least one of them responsible for maintenance, firmware updates, battery maintenance, and safety. We recommend a manned aircraft pilot with extensive aviation experience as the Chief Pilot.
9. Choose Your Commercial Drone Platform
Once you understand your company's goals, budget, and timeline, it's time to choose your platform. We saw at the Commercial UAV Expo that there are dozens and dozens of options for platforms. The biggest consideration is fixed wing versus multicopter. Your budget will then likely decide which platform will work for your business.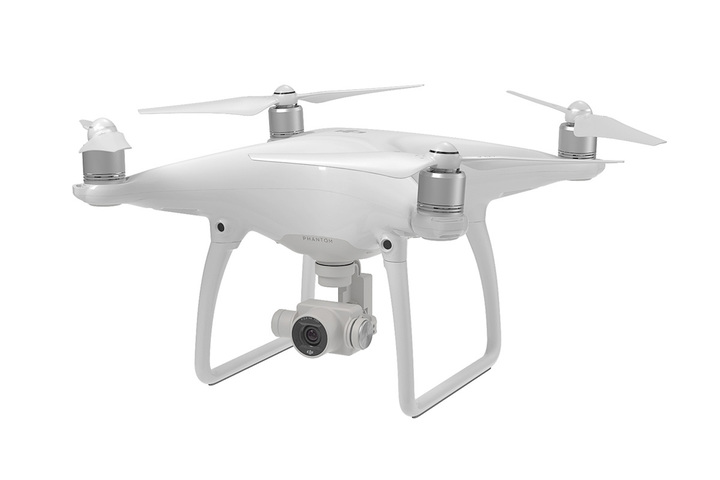 10. Start with a Training Drone
We at DARTdrones highly recommend purchasing a DJI Phantom as a training drone. If your enterprise decides to purchase a $30K – $40K drone, you do not want people learning to fly with that platform. Teach them on a $700 – $1,000 piece of equipment.
11. Consider Simulator Training
While in manned aviation, simulator training is key. With a UAS, being confident while flying in different stressful conditions is key to success. Learning to remain calm with people watching you, in high winds, with interruptions, and in different locations is what makes you a qualified drone pilot. Consider if your company will allow simulator training as flight hours.
12. Purchase Your UAS Platform
Finally, you are ready to purchase your drone! Depending on how thorough you were with steps 1-11, this could have taken a lot of time. Congratulations on your success.
13. Register with the FAA
Don't forget to register your drone with the FAA. Visit: https://registermyuas.faa.gov/
14. Decide on the Drone Pilot Team Size
We have trained 20 people from a company only to find out that three of the new drone pilots are from the company's Accounting Department. Of course, almost anyone can learn to become a commercial drone pilot, but does the company really plan to lose their accountants every week to have them head outside to fly drones? Consider what drone pilot team size makes sense for your company.
15. Pass the FAA Part 107 Exam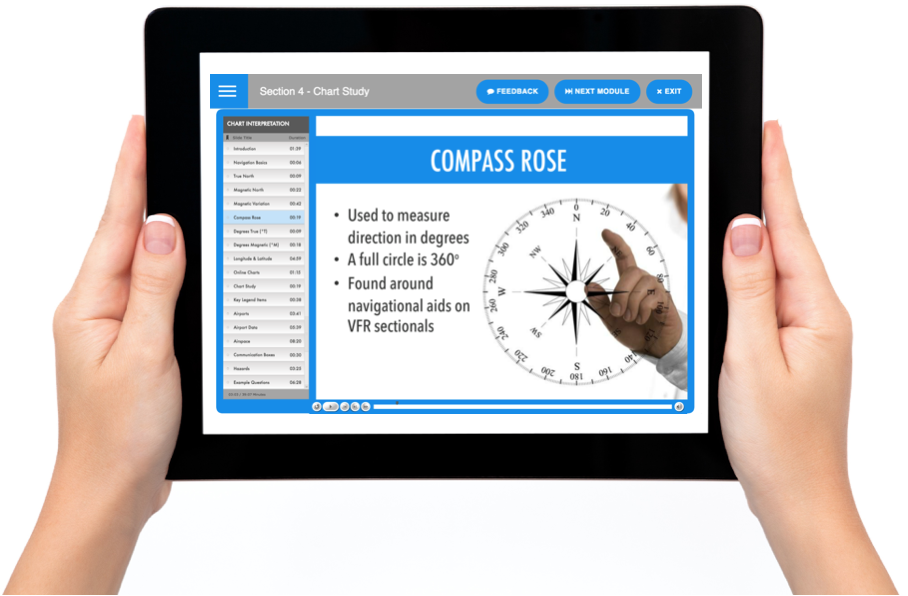 Don't start your attempt to launch a commercial drone program with studying for the FAA Part 107 exam. When the time comes, you will be able to pass the exam. There are many different resources for learning the Part 107 regulations in preparation to take the Part 107 Airman Knowledge Exam. Check out the DARTdrones Part 107 Test Prep Course which we offer both in-person and online.
16. Obtain Aviation Insurance
Obtaining drone insurance can seem daunting, but there are plenty of options for obtaining insurance when the time comes. Typically for drone insurance, your company will need to get a separate policy for each drone that you fly. Your enterprise can go through a traditional aviation insurance company like Global Aerospace. Alternatively, many companies are using new alternative drone insurance platforms such as Verifly, an on-demand drone insurance company.
17. Complete Platform Training
A drone used for commercial purposes is held to much higher standards than your average hobbyists. Make sure that your company implements a training program that will ensure that your pilots are equipped with the knowledge they need to fly safely. DARTdrones offers both open enrollment courses and corporate training at facilities for companies planning to train their employees. Our courses include FAA Part 107 Test Prep, Flight Training, and more advanced payload training. Consider contacting our team at [email protected] to learn more.
18. Establish a Flight Hour Logging Program
Your enterprise needs to hold drone pilots to a strict flight logging program. Your company cannot afford to send someone who hasn't flown in six weeks to a job site. There needs to be currency and tracking for each drone pilot in the organization. Consider a software such as Skyward for Flight Hour Logging.
19. Create Your Standard Operating Procedures Manual
Each corporate drone program requires developing a Standard Operating Procedures (SOP) Manual. This manual will be  customized to your organization's flying zones, proximity to airports, the number of pilots, and requirements for safety levels. DARTdrones offers consulting services for companies building their SOP manual.
20. Develop a Maintenance Schedule
Under FAA Part 107 Regulations, the commercial drone pilot is required to develop a maintenance schedule. Don't skip this step as it is a requirement of the FAA.
21. Implement Commercial Drone Software
The dozens of software platforms available at the conference can be incredibly confusing. Don't get overwhelmed with software options until you get further along in the process of implementing a sUAS program with your company. Software options are progressing rapidly and there will likely be completely different software options once your organization is ready to deploy their drone program.
22. Market Your Commercial Drone Services
Consider how your customers will react to your company's drone program. Think of how you will announce this addition to your company. And then, find a way to contextualize how your enterprise's drone program will translate to better service for your customers.
23. Upgrade Your Drone Platform
Once your business completes these steps, you will be an expert on how your organization can benefit from drones and where to go from there. The learning curve is steep for  implementing a commercial drone program. Therefore, it's wise to start with an inexpensive drone  platform and once you have more knowledge and experience, upgrade to a more advanced or customized platform.
24. Complete Advanced Training
Once your company upgrades its platform, the ability to hold heavier payloads becomes a possibility. Get your team trained on thermal imaging, LiDar, or advanced photography once they have learned the basics.
25. Establish Annual Training Requirements
Finally, make sure that your enterprise has clearly defined the annual training requirements. This equipment and industry is evolving so quickly, you need to ensure that your annual training requirements are established.
We at DARTdrones have helped dozens of companies implement a commercial drone program from both a training and consultations standpoint. We are always looking for the next challenge, so don't hesitate to reach out to our team to ask questions.
800-264-3907
DARTdrones is the national leader in in-person drone training throughout the United States.