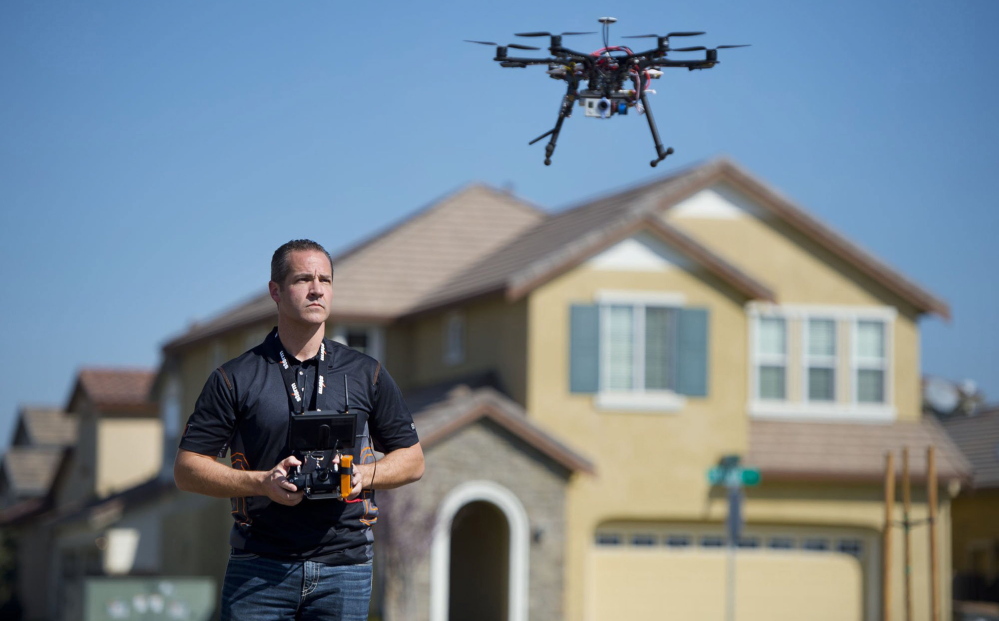 Drones for Business
5 Ways Part 107 Will Affect Your sUAS Business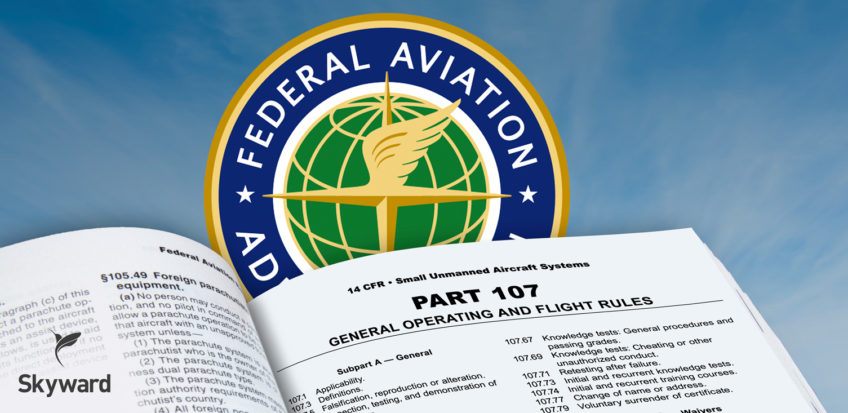 The moment we've all been waiting for all year has finally arrived! On Tuesday, the FAA announced the much-anticipated rule change that will make entry into the commercial drone market substantially easier. The new regulations, called Part 107, will give businesses of all sizes more opportunities to integrate drones into everyday business operations.
Starting in late August, prospective operators will no longer need a 333 exemption or a Pilot's License, both of which are required to fly commercially today. Evidently, the current sUAS certification process takes a tremendous amount of time and money, but when the new rules come into effect, candidates will only be required to pass an aeronautical knowledge test every two years.
Even with the current sUAS requirements, the demand for UAS providers is booming and businesses are constantly unveiling new ways to reap the benefits. When the guidelines for the commercial use of drones change for good in August, what are the ways Part 107 will affect your sUAS business?  Here are 5 ways the Part 107 rule change could be your ticket into the aerospace industry.
#1: It lowers the barrier to entry for new businesses
Unlike hobbyists, commercial operators must get the nod from the FAA by filing for an exemption and having it approved. Filing an exemption is free, but the confusing nature of the administrative process has swayed commercial pilots to pay anywhere from $500 – $5,000 to have it filed for them.  Furthermore, the long waiting process is inevitable.  Most commercial drone pilots had to wait anywhere from four months to seven months to get their exemption granted. If you think seven months is a long wait, just imagine the time and energy it takes to get a pilot's license!
Thankfully, you won't need either of those requirements if you are thinking about launching a commercial drone operation in the next few months. Instead, Part 107 will condense the certification process into an FAA-sponsored aeronautical knowledge test that will only take about two and a half hours to complete. Why not take the next step and make it a point to take the test when it becomes available?
#2: It could give way to higher demand for aerial services
From golf course videography to roof inspections, the demand for UAS operations is flourishing and has shown no signs of slowing down anytime soon. Granted businesses continue to integrate drones into their operations, the possibility for more gigs should expand.  When Part 107 goes into effect, more companies will have the ability to offer more photography and videography services.  Likewise, these companies will be able to take on more jobs and tentatively enter into a number of different markets.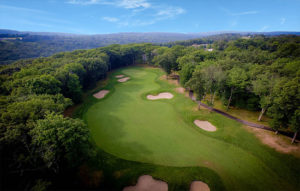 #3: It could create a higher supply of drone entrepreneurs
A higher demand for drone services also means a higher supply of commercial operations.  More markets will open up as a result of Part 107, but will there be enough commercial operators to handle the increased demand? Even though the new FAA policies won't be available until late August, businesses should start planning for the future. When you decide to obtain a commercial certificate, try not to be blindsided to the overwhelming number of companies asking about your services. Have a plan and make sure you are prepared to get the job done!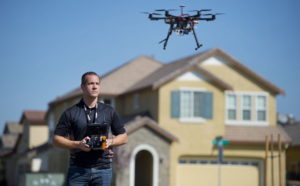 #4: Insurance rates will drop
With the industry literally taking off, the insurance rates for drones are expected to drop tremendously.  Even though liability insurance is not required to have, it wouldn't be a bad idea to consider getting.
Getting insurance on your drone can be incredibly difficult and confusing, but don't be overwhelmed. DARTdrones now offers courses that cover UAV insurance and liability policies.  You'll learn about the best coverage types for you and where to seek the most affordable rates. Upon completion of any of our courses, you will receive a certificate that will give you a leg up when you apply for insurance coverage.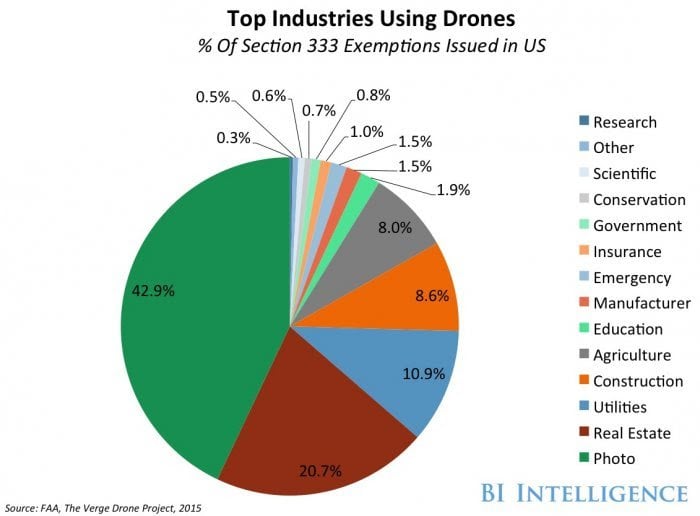 #5: It's going to be difficult to stick out in the crowd
Rating the validity of a drone service provider can also be a challenge.  Licensed service providers come from a range of backgrounds, including special investigation detectives, commercial airline pilots, and high school hobbyists.  The reality is that the UAS industry is still budding and a reliable recommendation is hard to come by.
As more sUAS service options become available in the near future, we could be experiencing a more sophisticated, competitive industry. Not only would this be great for the economy, but it could also help your business build more credibility. Customers who use your services can rate your service, write a review, and ultimately help you establish a reputation that stands out above the rest.
Once you're figured out the ways Part 107 will affect your sUAS business, what do you do next? If you're thinking about launching a commercial drone operation, DARTdrones offers a variety of sUAS certification courses that will walk you through the process of obtaining a commercial license and will teach you the fundamentals of flying. Our expert pilots are experienced aviators and are committed to answering any questions you might have regarding the commercial operations.