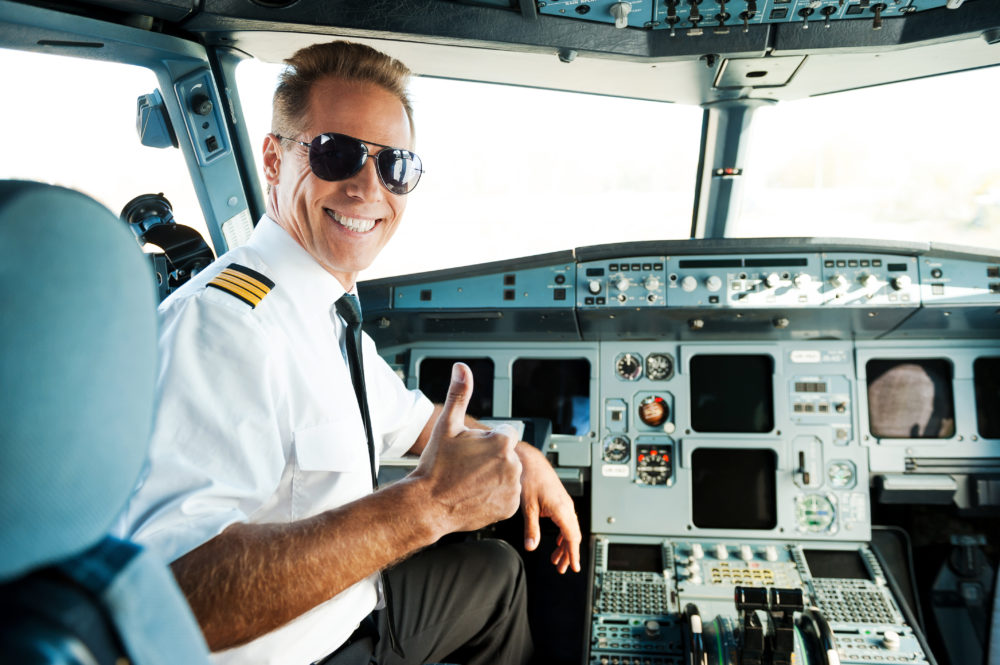 Drones for Business
Drone Pilot License: What is it and How do I Get One?
The Federal Aviation Administration (FAA) made UAV history when it launched the first drone pilot license in the United States on August 29, 2016. Officially known as the "Part 107 Remote Pilot Certificate," this new certification gave average civilians the opportunity to take a federal exam, that if successfully passed, would classify them as a legally licensed commercial drone pilot.
What is a Drone Pilot License?
The term "Drone Pilot License" isn't actually correct. Drone pilots are actually obtaining a certification, not a license. Because it's actually not a license at all it's a certification, meaning you don't necessarily have to have one to operate a drone. More specifically it is a remote pilot certification with a small UAS rating intended for use by certified drone pilots getting paid to fly their drones. It is also known as a Part 107 Remote Pilot Certificate. Part 107 refers to the rules that the Federal Aviation Administration has come up with to integrate the use of drones into the National Airspace System (NAS). These drone rules, and others pertaining to use of the NAS, are published in what is known in pilot land as the Federal Aviation Regulations Aeronautical Information Manual (FAR AIM) or 14 Code of Federal Regulations (14 CFR) under, you guessed it, Part 107.

Similar to how a commercial pilot's license allows aviators to get paid to fly planes for a living, a drone license allows a person to get paid for flying a drone. The purpose of the drone license is to ensure that a commercial drone pilot is familiar with and safely abides by the established drone rules of the sky.
FAA Drone Rules for National Airspace
The FAA is tasked with keeping the airways safe and to do this, an intricate system of airspace classifications, altitude requirements, control towers, and much much more, has been put in place across the entire United States. Special maps are even used by pilots to safely navigate through the airways. Integrating the use of drones into this system is much like one would imagine introducing a self-driving car on the road. Therefore, it is important for certified drone pilots to know and understand the drone rules of the sky such as no flying above 400 feet, no flying over people or at night, no flying in controlled airspace without permission, and more.
Do I Need a Drone License if I Just Want to Fly Drones for Fun?
Quick answer: No. Remote controlled model airplanes and helicopters have been around for years. These model aircraft, including the new four propeller kind (quadcopters), are Unmanned Aerial Vehicles (UAV). Together with their controllers they are now called small Unmanned Aircraft Systems (sUAS), also known as drones. A drone is an aircraft, albeit a tiny one that you can't get inside, and does fall under the jurisdiction of the FAA. Don't worry though, you can still fly them for recreational purposes without too much of a hassle. The only requirements for recreational flying are that the sUAS is under 55 lbs, that you follow some safety guidelines listed by the FAA, and that you register your sUAS.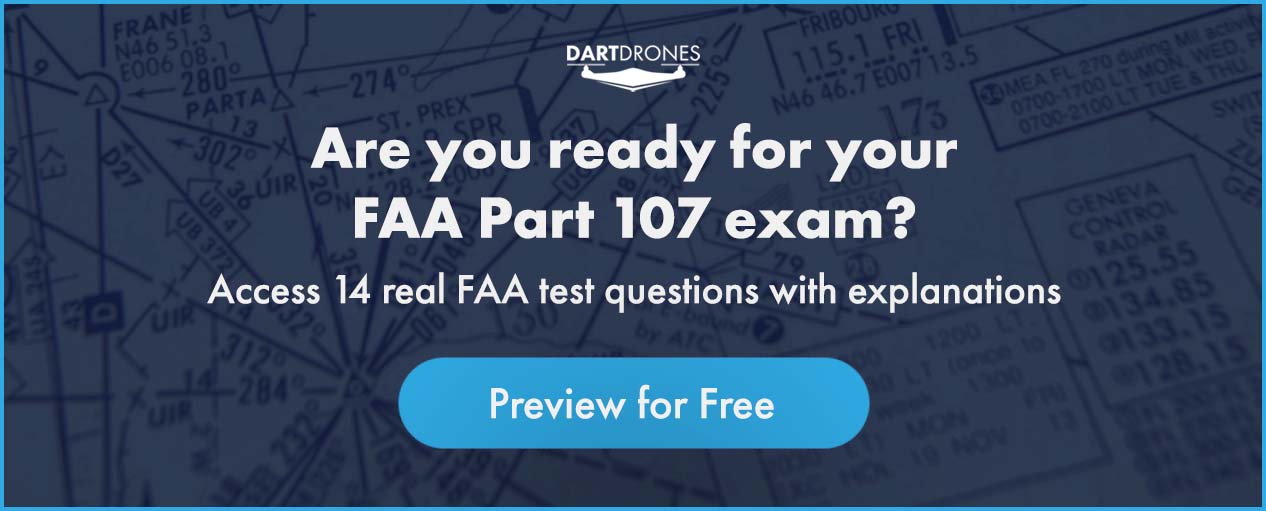 How are People Using UAVs Commercially?
In the article "Drone Business Essentials: How to Become a Drone Entrepreneur," a number of commercial uses for drones are identified such as search and rescue operations, aerial mapping for agriculture, and of course the much anticipated package delivery efforts like Amazon Prime Air. For most of the everyday certified drone pilots out there, however, the majority of the opportunity is still primarily in aerial photography which is the easiest way to get started.
Why Should I Get a Drone License?
Well first of all, having a drone license is cool and, while everyone else is still futzing around with old technology, drones are swooping in to become the next big thing. And, since the drone pilot license has only been around for a few months, you can still be one of the first FAA certified Remote Pilots.
The coolest thing about a drone pilot license is that you can make money with it. Aside from the legal aspect, the Part 107 remote pilot certificate is becoming well known to businesses that are looking for aerial applications. Having a drone license is a prerequisite to even be considered for any commercial drone flying jobs. That being said, starting a drone business is simple because the barriers to entry are low at the moment. The only things required are minimal start up capital, few or no employees, a minimal learning curve, and a huge desire to be in business for yourself. Here are the basic things you could do to get started:
Believe it or not this is about it. You are now ready to start a business as a freelance aerial photographer. Sure, there are countless things to research and areas to dive into, however most clients usually request raw, unedited, aerial footage period.
And the final cool thing about having a drone license is it is a way to prove to others that you know what you are doing, or at least that you know how it is supposed to be done. Because the technology is so new, often times curious bystanders, property owners, and sometimes even local police authorities are unaware of the rules and might be apprehensive about you flying in public. Remember the first time Google Earth made it possible for you to see over the fence into your neighbor's backyard? Knowing the regulations and having a drone pilot license will help you, as a responsible certified drone pilot, introduce people to this new technology safely and effectively.
How to Get a Drone Pilot License
Since the drone certification is an FAA remote pilot certification, it makes sense that the requirements and process for obtaining one is similar to those for any other aviation certification. And you'd better bet that there will be a test! The drone certification exam has 60 multiple choice questions and requires a passing score of 70% or higher. The test material is broken down into 12 knowledge areas ranging from applicable regulations to maintenance and preflight inspection procedures. This article "Taking the Airman Knowledge Test: What You Need to Know" should give you a good idea of what to expect. A full instruction on how to obtain a drone license can be found on the FAA website, but the general process is as follows:
Any pilot will agree that, typically, FAA exams are very detail oriented and some questions often try to trick you by giving multiple answers that are nearly identical. Don't let that scare you though because everything is easy once you know what you're doing right? Here are "10 Take Aways After Completing the Airman Knowledge Test for sUAS" to help give you some first hand insights. If you are still nervous or unsure about becoming a certified drone pilot, formal drone schools that offer drone training courses like those available at DARTdrones are another good way to get started.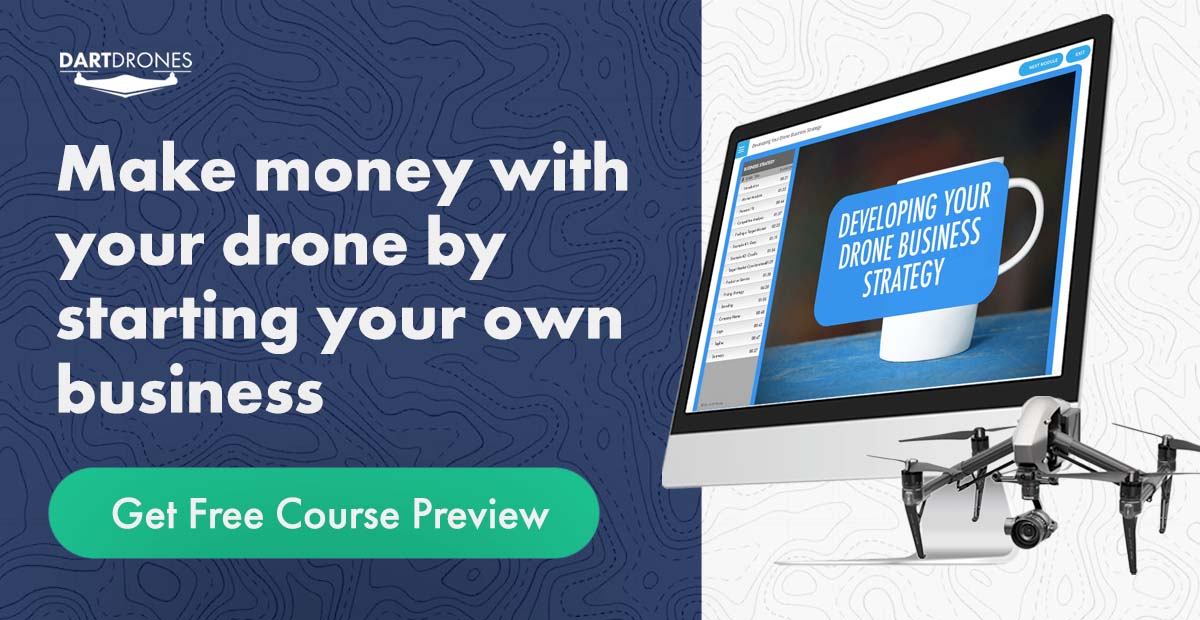 DARTdrones is a national flight school for drone pilots offering classes throughout the country.