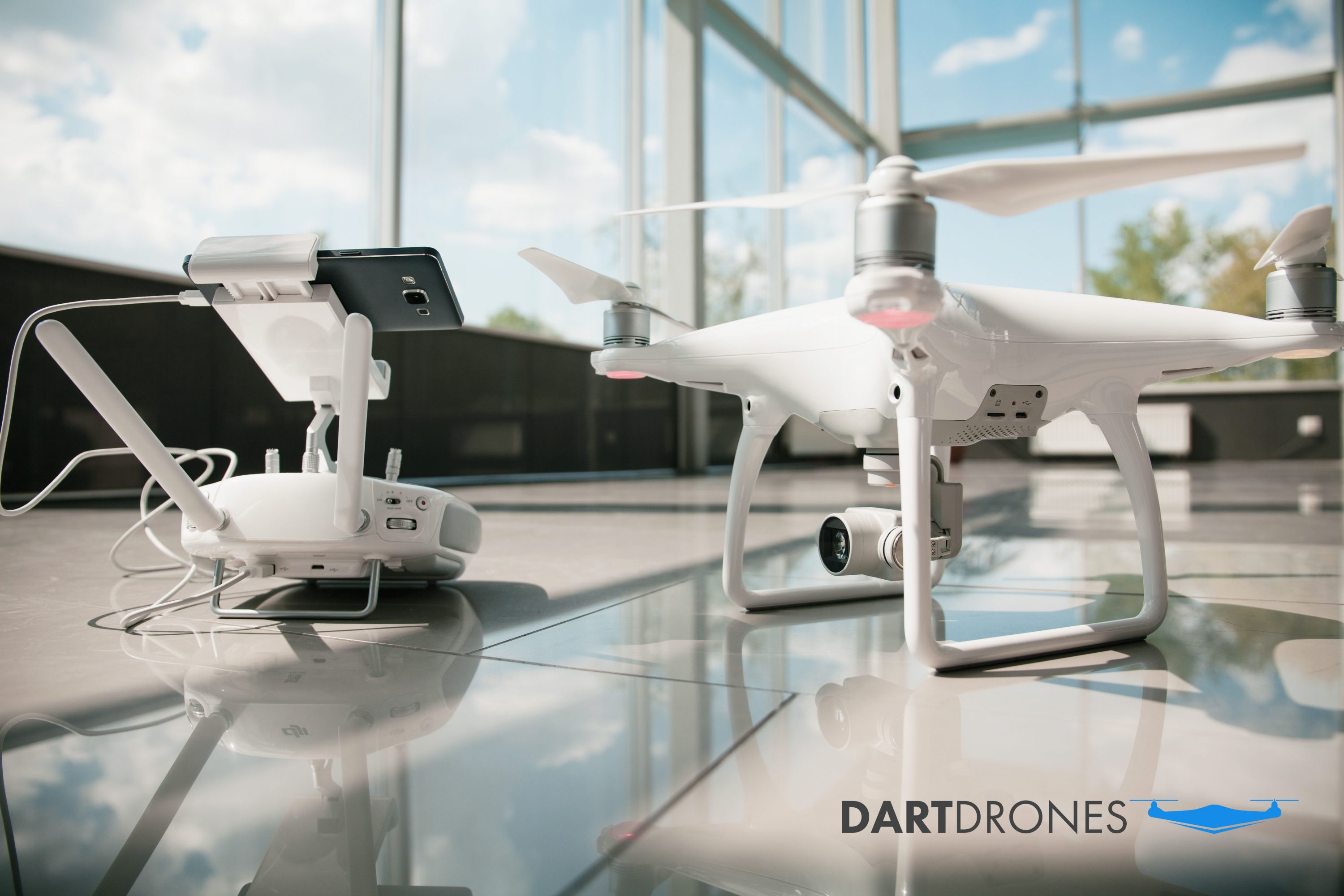 Drones for Business
How Drones Can Save Your Organization Money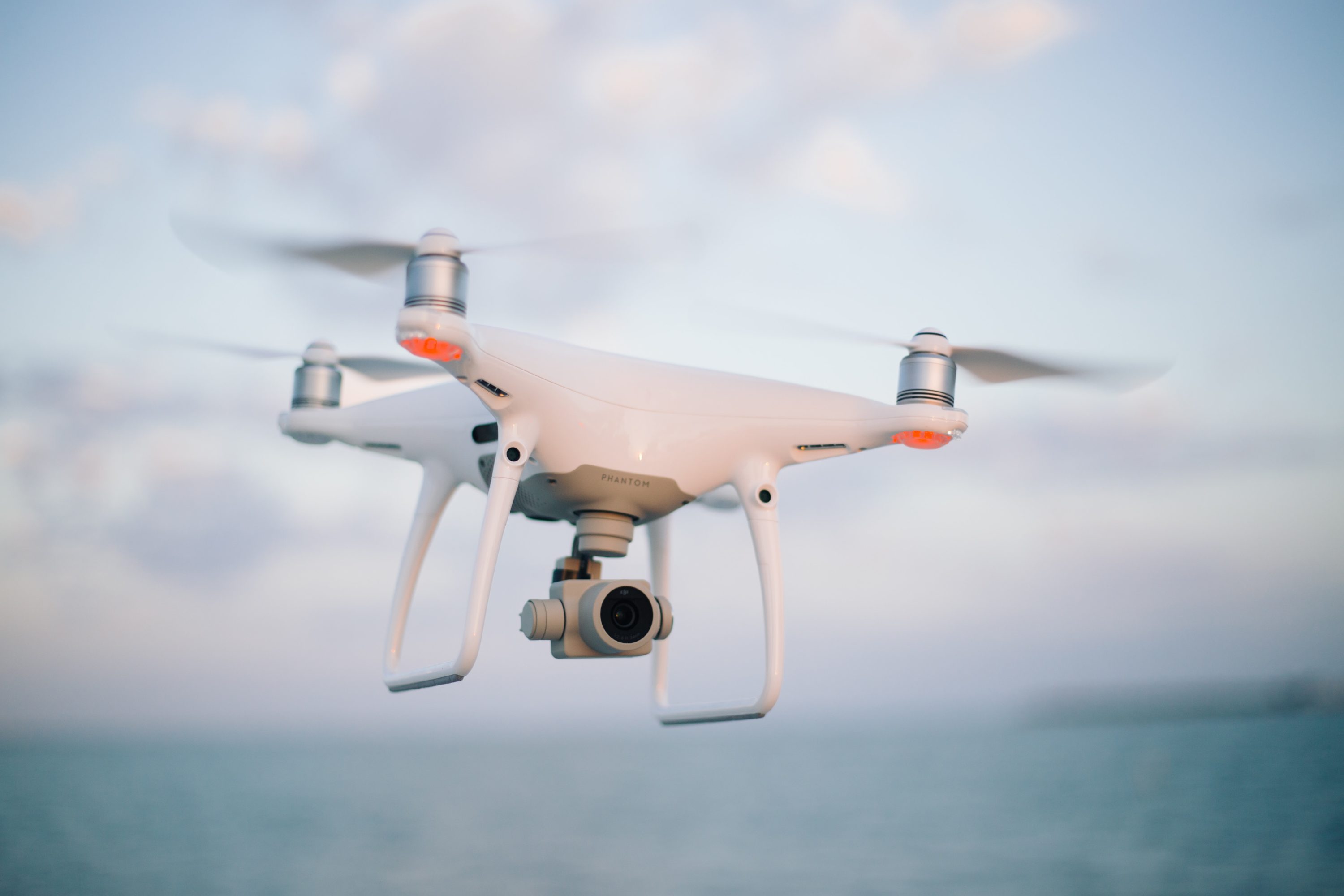 Using drones will help your company by cutting down on costs while improving your work. If you are a business owner, employee, or contractor you are always looking for ways to reduce costs without sacrificing the quality of your work. You may have seen businesses and non-profits boasting drones to show that they're using the latest technology, when in reality, drones are helping them achieve just that – save money, and yield better results. There is an associated cost with almost every aspect of a project or goal, such as safety and operational efficiency, and perhaps unsurprisingly drones are the technology spearheading these to make organizations run more smoothly. It's no wonder so many entities are quickly turning to them.
At the core of how drones do this is their unique ability to make data and perspectives extremely accessible in so little time (we've stated before that they serve as flying "extensions" of a worker). Below, we'll provide inside examples of the industries and applications where that ability plays a role in saving organizations money.
Drones Increase Safety
It should go without saying that safety is the number one priority of any job to be done. And if it's not – the unforeseen consequences will cost an organization monetary loss from downtime and more, not to mention the potential invaluable loss from injury or death. Drones directly mitigate risk by their ability to get to dangerous locations where humans should not naturally be. From cell phone towers to tank and boiler inspections, drones access places that were previously untouchable by anything else but a courageous worker.
The examples are manifold: another excellent use-case of risk mitigation is in power utility infrastructure inspections. Transmission lines are high-voltage infrastructure that should be approached with great caution. Helicopters have been a central vehicle for inspections yet operating them is still a dangerous process for how close they need to fly to the lines and to surrounding infrastructure as well as people. Since the introduction of drones to grid inspections the risk is significantly reduced, as a small drone has much lower impact in the event of an accident, and that they allow humans to remain at ground-level. When accidents are prevented in these situations, there is less downtime, lower insurance costs, and avoided lawsuits, all of which have a major impact on an organization's costs.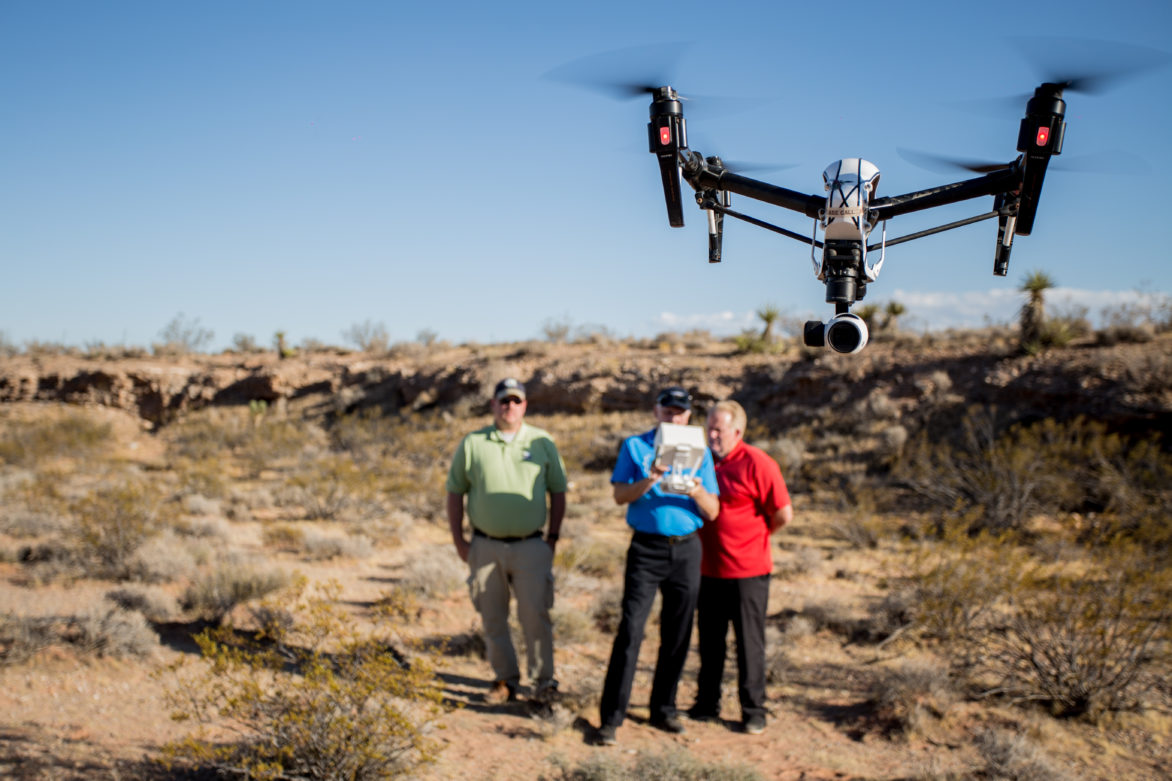 Free Guide: Making Money with your Drone
Download our ultimate guide for making money with your drone!
Greater Efficiency
Time – inextricably linked to money – is a resource to make the most of. Drones bring speed and efficiency at every step of a mission, reducing setup and pack-up time with less hardware, and capturing data more quickly during the mission itself.  This is the case in most applications, but one field that has been fundamentally changed is mapping and surveying.
Without drones, land surveying is a tedious process because surveyors must collect data all on foot. With aerial coverage that drones achieve with photos and photogrammetry, the workflow is sped up as much as 10 times faster. That means month-long projects a turned into a single day, or year-long projects into a few weeks. On top of the reduced time for setup and data collection, the post-flight data processes are improving with advanced photogrammetric or inspection software, now taking advantage of AI capabilities, to streamline data management and extract actionable information more easily than ever. With that much less time spent in and out the field, not only is money saved, but it can be earned at greater rates too.
Drones Lower Downtime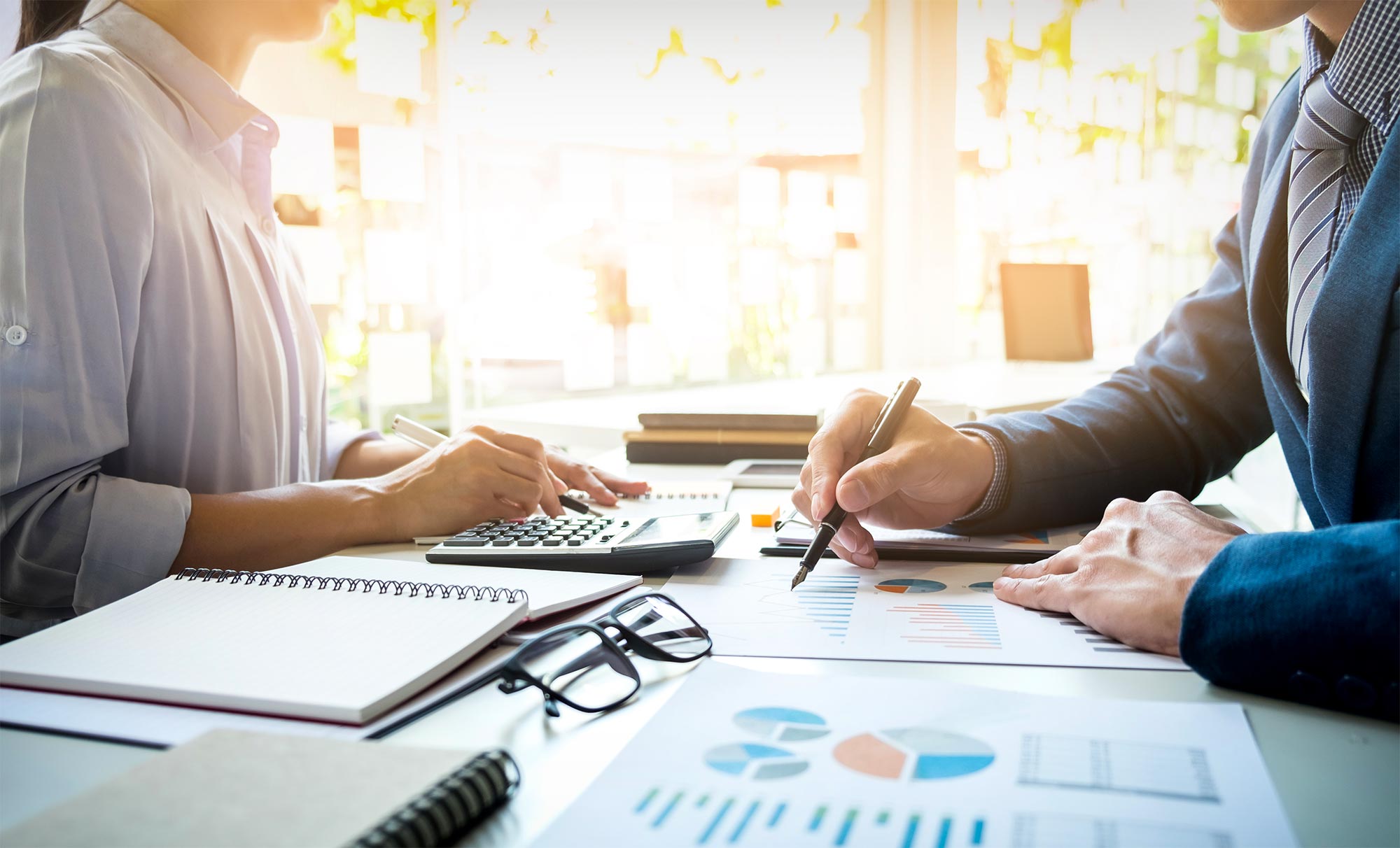 Downtime, particularly during inspections, is always sought to be minimized without compromising the quality of the process. That's why companies in the oil and gas industry have turned to drones to do their inspections, as they lower the amount of turnaround (shut down) time. The difference is stark: with a drone, companies make what's normally a several week-long inspection project down to a day, meanwhile saving about $5 million per day by preventing time shut down. During that time drones can inspect an array of important assets in an oil refinery, such as steam systems, structural damage, flanges, and more. Indeed, drones are becoming mainstream tools in the oil and gas for their monetary benefits, and the demand for pilots will increase with those trends.
Drones: Better Data with Fewer Resources
On top of the money saved from less time spent in the field, the quality of data improves experts' workflows while requiring fewer personnel and resources. This benefit has effectively changed how public safety crews operate in, for example, search-and-rescue (SAR) operations. Compared to helicopters, drones provide the same high-quality aerial perspective at a fraction of the price to operate, and with fewer people. This way teams can conduct their searches more strategically, either using more drones (with different types of sensors) to broaden their perspective, or allocate more personnel to the rescue portion of the missions.
Improved Results
Thanks to efficient qualities drones exhibit, they can be deployed more frequently, increasing the organization's awareness of their area or point-of-interest. In the cases of inspections and data collection, engineering firms will find that their subsequent work improves because of the amount of data they have on demand. Take bridge inspections as a use-case: this critical infrastructure requires regular inspections but are particularly difficult to inspect with humans or cranes. Because drones gain access to bridge's tricky areas by flying to them, and provide high-quality data in less time, engineers can make better decisions on repairs and maintenance. The result is better structural integrity for public use – and it saves the firm hundreds of thousands (if not millions) in prevented losses from damages.
Drones and the Future of Your Organization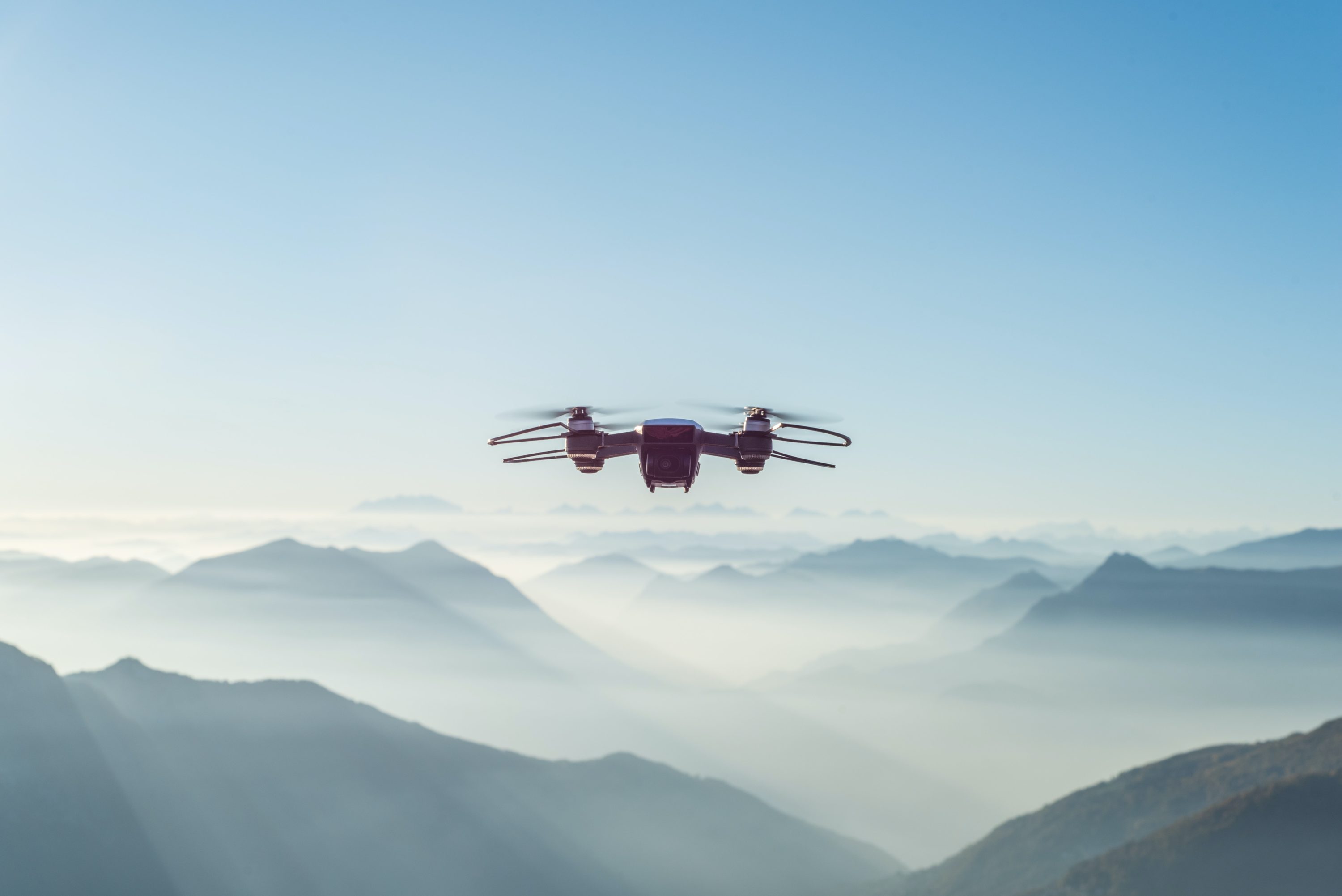 Using these factors, you can calculate the money saved and money made using a drone to reveal when the it effectively "pays for itself" – a common monetary metric among businesses and non-profits who take on the technology (also known as return on investment or ROI). And as the technology advances with better automation and artificial intelligence, assuming that the regulations keep up with them, the ROI will be met that much faster, and will in turn solidify drones' utility in commercial and public safety spaces. So wherever your organization operates, it can save significant money by implementing drones.
About the Author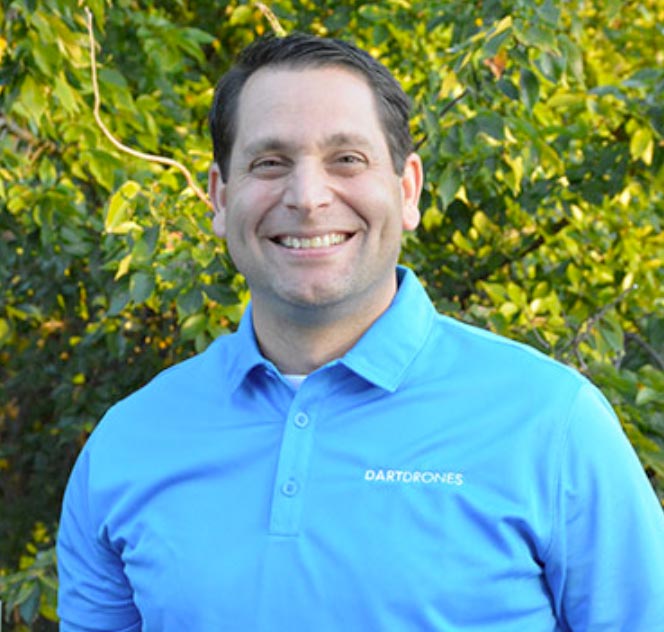 Jerry White is an experienced professional commercial aviator spending several years as a commercial corporate pilot, charter pilot, and airline pilot. Along with his manned aircraft experience, Jerry is also a drone pilot, and aviation executive team member. His background as a small business owner, business consultant, and aviation safety manager give Jerry unique understanding of the role of utilizing and teaching sUAS operations. Jerry's experience as a manned flight instructor with over 4,500 flight hours awards Jerry valuable insight into teaching the complexities of aviation. Jerry also has an expansive background in television production, spending ten years as a professional news producer and videographer. Jerry currently owns and operates an award-winning media production company in Austin, TX. He has used drones for such clients as the Discovery Channel, OWN network, ESPN, FOX, HGTV, commercials, and two feature films. Jerry has been instructing with DARTdrones since 2016 and teaches FAA Part 107 Test Prep, Basic Flight Training, Aerial Photography and Videography, TOP Level 1, and TOP Level 2. Jerry is versed in flying Inspire, Mavic, Phantom, and Flamewheel hardware and possesses an Unrestricted ATP (Airline Transport Pilot) Certificate – Multiengine, 2 Jet Type pilot ratings, and is a Certified Flight Instructor – Instrument.
DARTdrones is the nation's leader in drone training, program development and consultation, offering online and in-person courses in 40+ cities across the United States. DARTdrones takes pride in their comprehensive curriculum, developed by a former US Navy Helicopter pilot, as well as their 40+ flight instructors who are all manned and unmanned aircraft pilots. Visit us online at www.dartdrones.com call 800-264-3907 or email the DARTdrones Team at [email protected] to learn more.