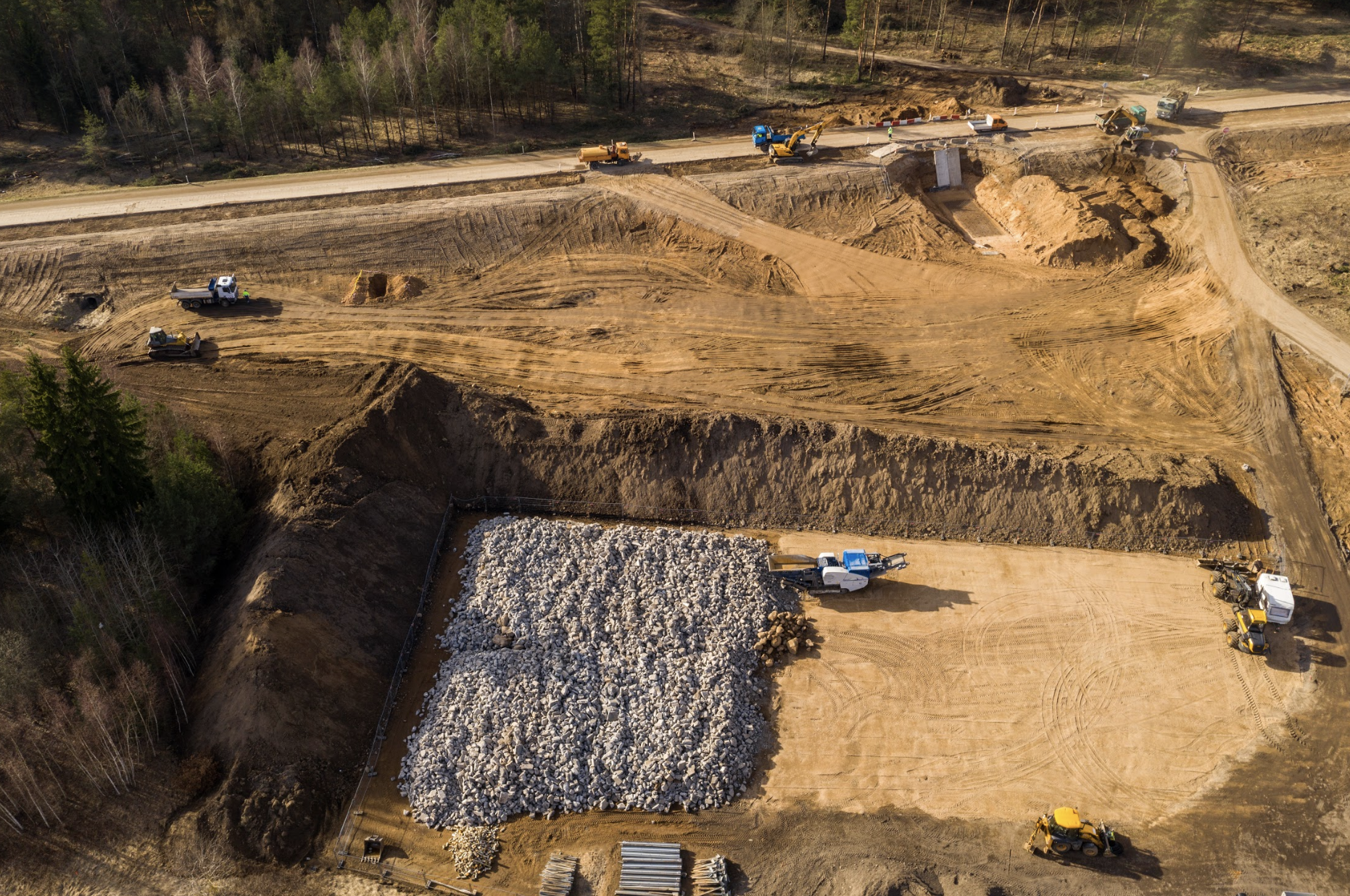 Drone Mapping and Surveying: A Complete Look Into the ROI, Benefits and Uses
Drones for Mapping and Surveying
In this article, you'll learn about the top benefits of drone mapping and surveying, how these types of commercial drones are being used, Part 107 regulations, drone mapping software, as well as an in-depth look into the ROI from implementing drones. 
Here's an easy-to-use table of contents. Simply click each link to jump to different sections.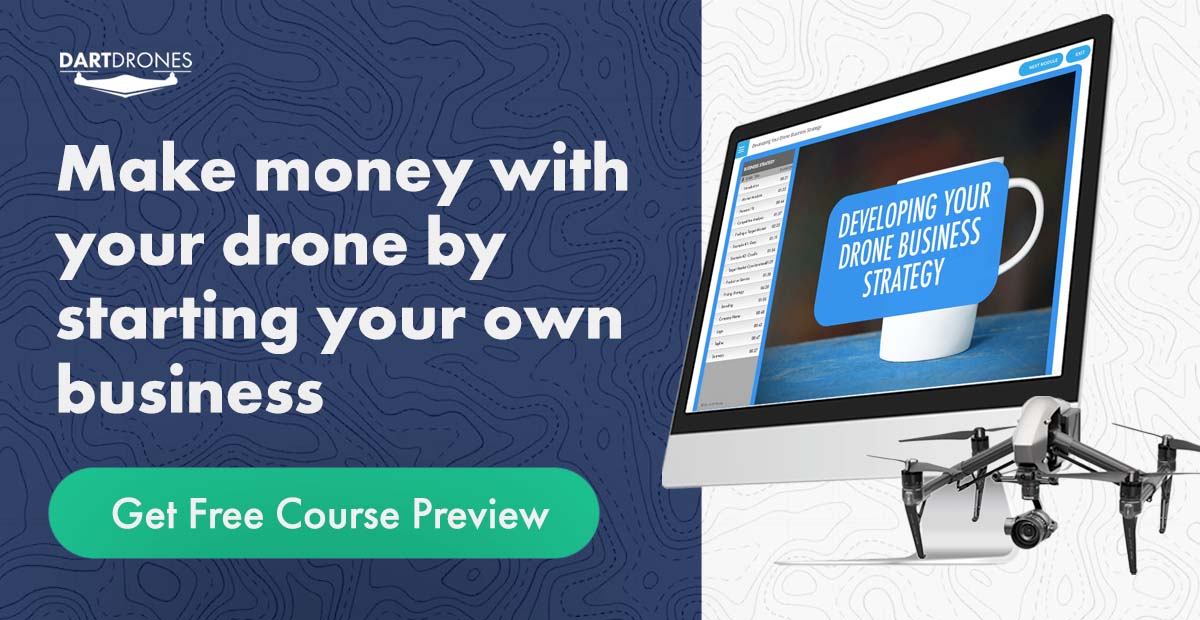 Introduction
Drones are being used more frequently by surveyors and engineers for terrain assessments and mapping. The notion of using photogrammetry for this industry is not entirely new, but the concept of drone implementation has made inspections and mapping much more cost effective. Accuracy is a critical factor during drone use within this industry. One of the most important considerations when using drones in surveying and mapping are the tools needed for proper accuracy.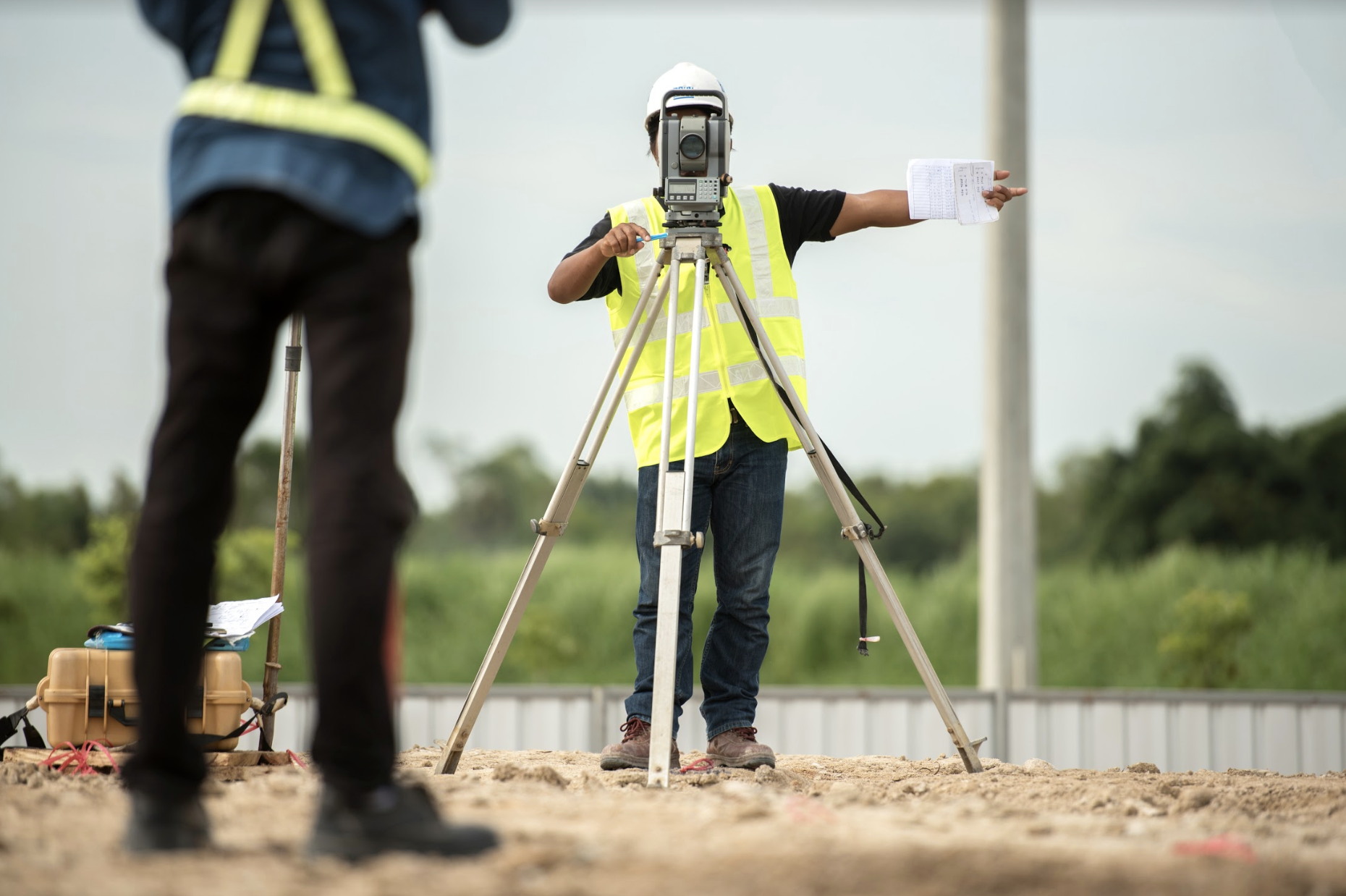 Accuracy is divided into two categories; relative and absolute. As an example, a single 'flown' project may involve 200 photos processed and stitched together using a separate software package. In this case the final image output is very large, with all individual photo elements relative and accurate within the entire image. Though the image is not an exact scale, each image part is proportional to the whole photo, although a side-by-side comparison to an element outside the photo would reveal an incorrect proportion. To achieve accurate proportioning inside and outside the image, accurate ground control must be set.
Ground control setting involves the measurement of points seen within a photo with a very accurate piece of equipment. This measurement then allows a proper adjustment of the photo to match specified coordinates. This process is usually  completed with a survey grade GPS system. Start by collecting the coordinates of each ground control point by determining the X, Y and Z axis. The geo-location of the project will be corrected once that data is input to the processing software, delivering absolute accuracy. Objects both outside and inside the project are now accurate to one another, along with proper scaling of the project. This provides a 3D representation of the project, which can also be used  to measure areas within the image.
UAV Mapping Use Cases
Benefits of Using Drones for Mapping and Surveying


There are several benefits to drone usage for the above applications, as they are widely adopted to assist in mapping and surveying.
Reduce Project Time
For centuries, surveyors were tasked with walking to cover the land they surveyed. This could be very demanding and time consuming to say the least. Just imagine walking a 200-acre piece of land to find the property corners in order to determine the topography of the land, not to mention having to deal with the vegetation that may exist on the property. Today, surveyors and engineering firms can use a drone to assist in these tasks.
Increase Data Accuracy
Traditional photogrammetry is now allowed in open areas for image collection, which is then processed into measurable data. Light Detection and Ranging, or what is referred to as LiDAR can be utilized in areas containing dense vegetation. Originally developed in the 1960's, LiDAR systems were too large and expensive for drone use, however new technology now allows placement on some larger drones. LiDAR drones facilitate land surveying in challenging environments where field crews were previously needed. LiDAR can also be used to measure power lines for sag, which is very difficult and time consuming by any other method. Drones will not replace the need to locate the property corners by hand, but they are beneficial in many other areas that are very labor intensive, which makes drones much more efficient.
Return on Investment
Drones have become a viable solution for the surveying and mapping industry for two primary reasons:
The development of lighter and more efficient batteries that in turn increase the flight times of the aircraft. This increase in endurance allows operators to cover enough area to make it worth flying the missions.
The development of high-resolution cameras light enough  for drone placement, allowing the accuracy needed to use them for this application.
For decades, surveyors and engineers used photogrammetry with manned aircraft to collect photographs of the earth to assist in mapping and surveying, but it was very expensive. It was necessary to use aircraft outfitted with the proper camera, along with a photogrammetrist to analyze and process the photos manually using a stereoscope. Now, UAVs can be configured with high resolution drone cameras and drone software, as opposed to sending images to a photogrammetrist.
A photogrammetry system can cost between $2,000-$40,000 depending on the type of aircraft, camera, and level of accuracy. Most firms are achieving a return on investment (ROI) of 2-3 projects.
Let's look at a real-world example:
A firm is contracted to provide 1-foot contours on a 10-acre site. Traditional methods would take a field crew of 3-4 employees 3-4 days to complete. The average expense for a field crew is roughly $1,000 per day, costing the firm $3,000-$4,000. A drone system priced at $4,000, along with drone mapping software to process the data at $5,000, provides an ROI within 2-3 projects. A LiDAR system can cost between $90,000-$280,000, depending on the level of accuracy needed to achieve. The time in the field to achieve the same level of data in more challenging areas would be increased at least 10-20 times. Given the above scenario, this would cost $30,000-$40,000 to collect the data, providing the same ROI of 2-3 projects for the entry level LiDAR system.
There is also a huge shortage of manpower in surveying, and this technology helps companies increase their efficiencies with the same amount of employees.
Leaders in the Industry
There are many companies both large and small using drones for mapping and surveying. CSX is using drones to collect data for their rail yards and document storm damage, in addition to asset data collection. Several small survey companies are using commercial drones for topographic and contouring, and one firm is now flying every one of their projects to obtain permanent site documentation. The firm maintains this information in the event additional work is obtained on the same site.
Construction companies are also using drones for their volumetric measurements. Another firm indicated that drones have 'taken all the argument out of their billing' for the work they perform. Traditionally, this firm billed for the amount of material moved by measuring the number of truck loads, or the number of buckets loaded. No two people load a truck in the same manner so there is a bigger chance for error, and no one wants to pay more than expected. This organization now flies projects on a regular basis with a much more accurate method of measurement. From each flight they can produce a cut and fill report that is charged directly, taking all inaccuracies from the billing.
Relevant Part 107 Regulations For UAV Surveying and Mapping
Please note: This is not a complete list of Part 107 Regulations. To obtain a Part 107 Remote Pilot Certificate, click here.
If you're planning to use a drone for mapping or surveying, make sure to have your Part 107 remote pilots license. Keep in mind you will likely encounter projects that will be inside controlled airspace while operating a drone in this industry. You will need to operate within the FAA guidelines, making sure you obtain the LAANC waiver or fill out the written waiver via the FAA's website.
You may also become involved with a project that requires drone use near bystanders. In this case you will need to prevent bystanders from entering the area while the flight is taking place. In most cases flights are brief, making area closure a simple process. Construction companies often need to fly corridors for road work, requiring closure of roadway sections to complete a flight, or they may fly adjacent to roads, requiring the avoidance of moving traffic. Always check the weather to ensure appropriate weather conditions, allowing for a safe and uneventful flight.
It is also worth mentioning that different states maintain rules and regulations about who can and cannot provide survey and mapping data. Because drone use is still fairly new, some states are still addressing the issue and are making new rulings. Some states require that you be either a licensed surveyor or engineer to provide the measurable data. Please check with your state licensure board for verification.
To learn more about all FAA Part 107 Regulations, watch the below video:
*Jump to 15:45 for FAA Drone Regulations.
Drone Mapping Software
About the Author
Jack McIntosh's love for all-things-aviation stems from a young age. Instead of traveling to sandy beaches, Jack spent his spring breaks with his uncle who owned a crop dusting company. Jack went on to learn to fly airplanes and now holds a private pilot certificate with an instrument rating. He also has a bachelor of science in business administration as well as a Master's in Manufacturing Technology. Jack has spent more than 20 years in the automotive manufacturing industry and now owns his own business.
Read more about DARTdrones Flight Instructor, Jack McIntosh.