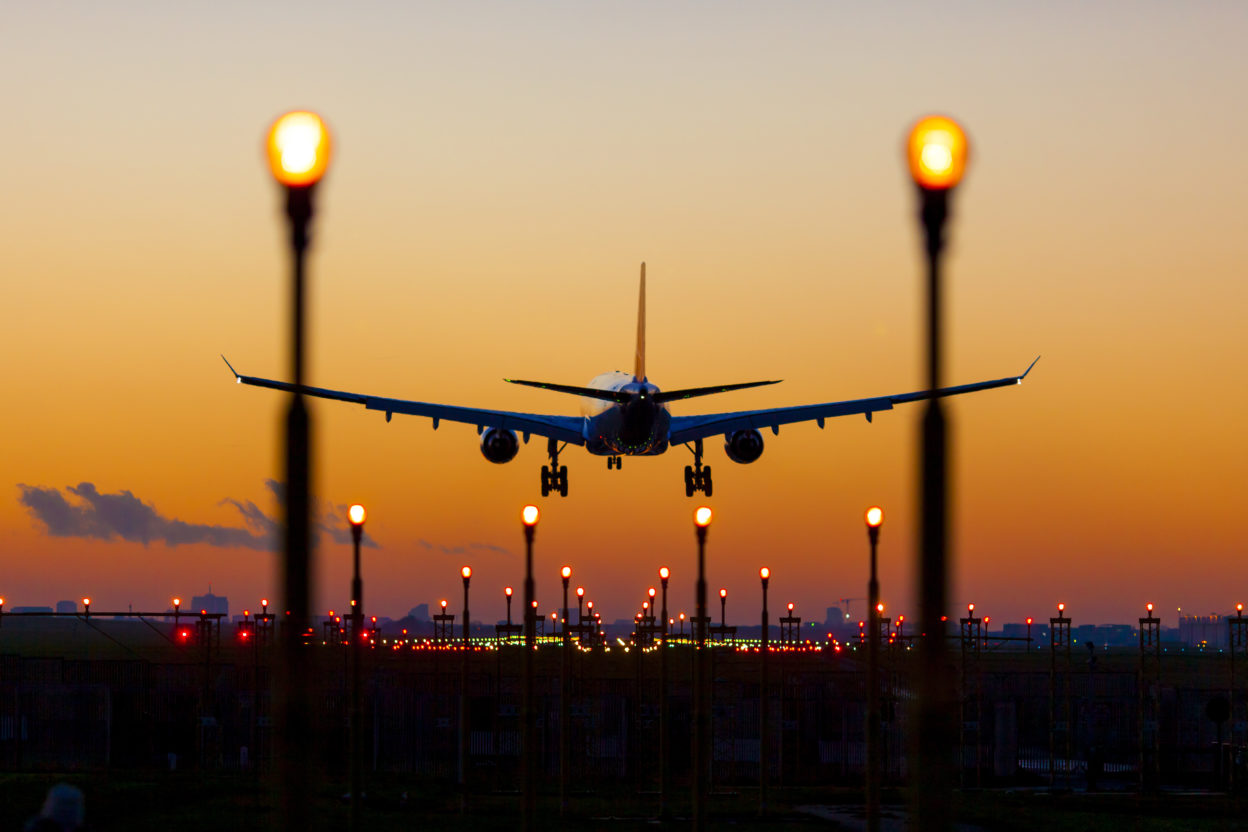 Drone Industry
The LAANC System: How to Fly Your Drone Near Airports
DARTdrones receives a lot of questions about LAANC authorization on how or where you can fly your UAS in controlled airspace with FAA Regulations. The LAANC system is a vital tool for drone pilots to fly safely in National Airspace. In DARTdrones efforts to help drone pilots fly safely and legally, we have collected a few of our most commonly asked questions with answers to them below.
What does LAANC stand for?
LAANC : Low Altitude Authorization and Notification Capability
What is LAANC?
LAANC is a collaboration between the FAA and the drone industry. LAANC allows UAS pilots to fly in controlled airspace with real-time authorization when they are flying below approved altitudes of up to 400 ft. above the ground. Depending on the software application used to obtain a LAANC authorization, LAANC also provides drone pilots with the ability to view live air traffic information and receive notifications when a manned aircraft is approaching their flight area.
Do you have to be a Part 107 drone pilot to use LAANC?
Yes, you must have a Remote Pilot Certificate issued under the regulations found in Part 107 to obtain a LAANC authorization; however, the nature of the flight does not necessarily have to be for "official" or commercial purposes. Someone that is a recreational drone pilot and also has an FAA Remote Pilot Certificate can utilize LAANC in controlled airspace near busy airports as long as they abide by Part 107 regulations during the course of their flight. Recreational drone pilots that do not possess an FAA issued Remote Pilot Certificate must provide prior notice of any drone flight to the airport manager and the airport air traffic control tower (if applicable) if they want to operate their drone within 5 miles of any airport.
What software providers offer LAANC?
Below is a list of companies that have completed the technical steps required and entered into an agreement with the FAA to provide LAANC services:
How to use LAANC to fly near airports
While the specific steps will vary depending on the LAANC provider you select and the software interface they provide, the general steps for obtaining a LAANC authorization include:
Identify the flight area on a digital map and within a specific "grid" as shown on the FAA's UAS Facility Map overlay.
Provide required information such as date and duration of the flight, planned maximum flight altitude (must be below the maximum "grid" area altitude shown), expected or known visibility at the time of take-off, sUAS pilot contact info, sUAS model, speed of the drone, and weight of the drone.
Answer a series of questions to confirm that the flight is being conducted by the holder of an FAA Remote Pilot Certificate, the drone will remain within visual line of sight of the operator, the aircraft is equipped with anti-collision lighting visible for at least 3 statute miles (civil twilight flights only), you have completed a preflight airworthiness check, and the sUAS is appropriately registered with the FAA.
Review the information for accuracy prior to submission
Submit your request
Receive a text message with your LAANC authorization confirmation and information.
Go Fly!
DARTdrones Free Online Course: Real-World Airspace Scenarios
DARTdrones and AirMap have partnered to provide drone pilots with a comprehensive, scenario-based training course on airspace, how to utilize AirMap, LAANC and more. This online course is available free of charge for a limited time. The course includes 3 videos:
Introduction to Airmap
Flight Alerts in Airmap
LAANC Authorization in Airmap