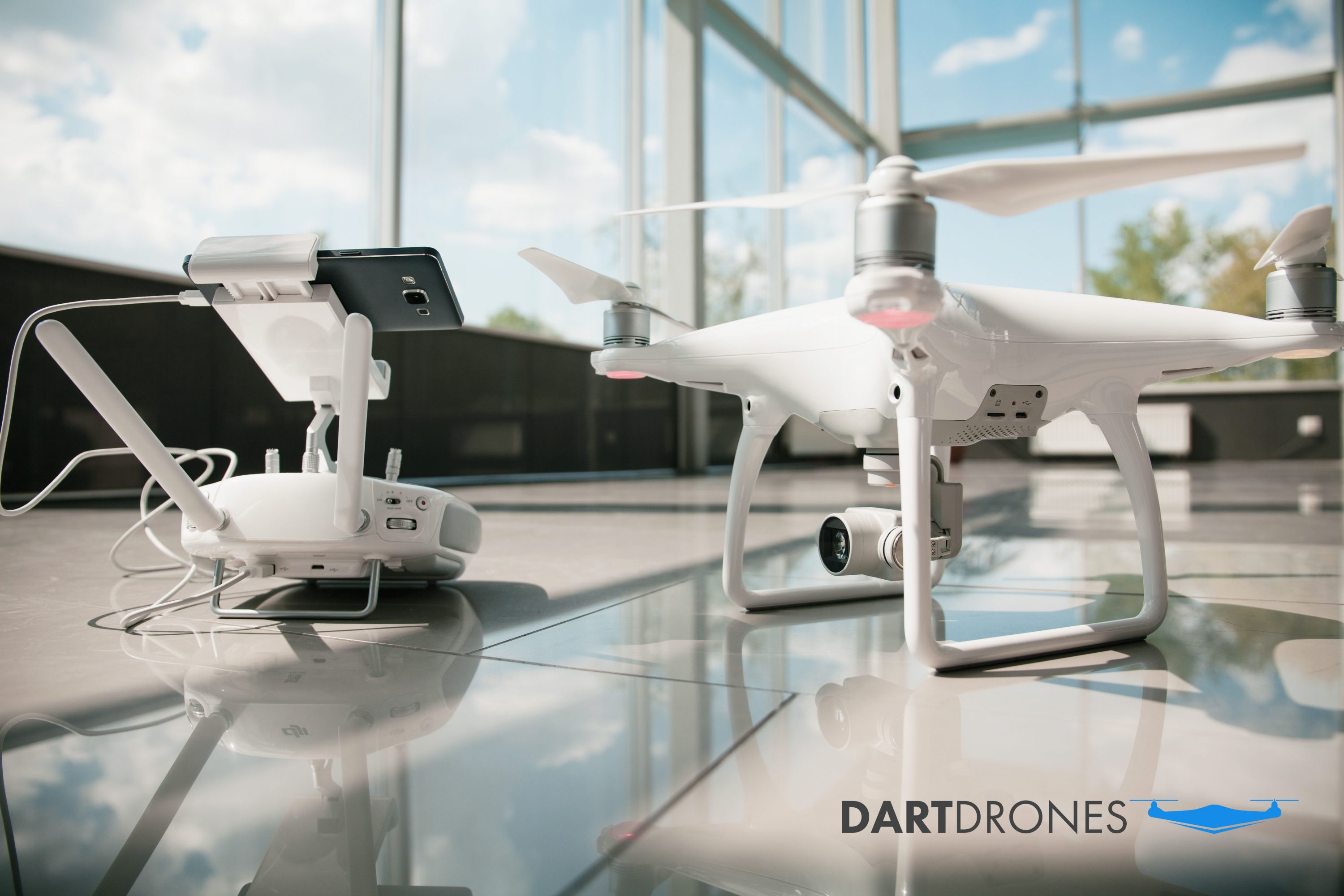 Drones for Business
Why Your Organization Needs to Get into Drones Now
Bringing drones into your organization is an excellent opportunity to expand and improve your business.
Now is the time to launch a drone program at your company. Regulations for commercial operations are in place and the technology is more sophisticated and affordable than ever before, making commercial drones approachable tools for businesses to use with relatively low risk. Many companies and non-profits have already made the business-conscious decision to work with UAVs, resulting in better data collected in a fraction of the time.
If you're aware of the benefits of drones, you may wonder whether you should contract third-party drone services or bring drones into your company. The decision depends on the magnitude, complexity, and frequency of the drone flights and operations your projects demand, and if your company can meet those tasks.
The good news is that these two options are not exclusive of one another. Launching a solid UAV program and investing in the right tools will benefit your business in both cases, and without requiring much time and capital. For example, some companies that perform surveying and mapping applications can see a return-on-investment within the first three missions using their drones.
Getting your own workforce to take on a drone program presents many benefits for your business – such as improving your services and marketing your business better – all of which maximize revenue and save time. Here we dig into those details to help you make an informed business decision when bringing drones into your organization.
We'll note that at DARTdrones, we've worked with many large enterprises to get their own drone programs running. If your company is curious about getting started with drones to expand business, check out our custom solutions for organizations and corporations. We work directly with entities beyond just selecting the right drone – we make sure they work specifically for their applications, and that the drone program has a framework ready to take on the flying it needs to do.
Expand your services
Drones can accomplish many new tasks your business may not have been able to tackle before. Aerial mapping, collection of close-up inspection data and aerial photography/videography are just a few examples of new services that UAS teams can help accomplish.
Because drones are another tool in the toolbox, they become their own type of billable service. This can start with something as small as a new "line item" to your existing services, and eventually grow to becoming its own separate business model and revenue source. (Just make sure that the drone is helping your customer accomplish what they need in the end.)
Creating a new business model or value proposition in your company by implementing drones will require some of the same steps needed when starting your own drone business, like performing market research to understand who needs your drone services. If you want to grow your business with drones this way, we suggest you start by checking out our resources for starting a drone business.
Monitor project progress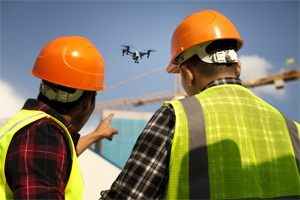 Drones are high-level and high-resolution data acquisition tools that can be deployed in minutes. As such, they are heavily implemented in applications where progress must be monitored regularly with thorough detail.
UAVs used for progress tracking – doing tasks such as 3D mapping or acquiring overhead video and photo – are valuable in applications such as construction sites, mines, and landfills. This progress is important for leaders to make more informed decisions about the work carried out, saving the company significant time and money as a result. These data and media are also useful for showing to clients involved in the project.
Increase safety for your business
Putting workers in high-risk situations increases the risk for your business, too. Using drones will help you keep that risk at a minimum, while also improving the quality of data or media you collect.
This is particularly true for drones doing inspections of tall infrastructure or land surveying in areas of high topographical relief. In the former example, structures such as buildings, high-voltage utility lines, and wind turbines can be inspected by the drone with personnel on the ground. In these scenarios the drone acts as an "extension" of the inspector: the human is in full control of the data being collected high up, while not having to actually put themselves in such unfavorable locations. Using drones in such applications is a smart decision for your employees and business.

Improve your marketing
As an added bonus to implementing drones to your business, you'll have more unique media and data to attract potential customers with. From aerial photos and videos to 3D models and inspection data, drones always provide a new perspective, so why not use what they capture as promotion? Even further, if you're not a marketing whiz, advertising drone-use will positively impact your business by showing that it is at the leading edge of technology.
Services aside, drones are valuable tools for capturing media used in social media ads. Even if your organization doesn't use drones as a service, having one for videography and photography will impress potential clients by providing dynamic and high-level perspectives of the work your company does.
Capturing high-quality drone media is easier than you might think, too. Across the market, many drones equip high-resolution cameras and exhibit superb stability, allowing even new pilots to capture professional-grade media. Even better, drone flight software (usually complementary with the drone) provides automated cinematic shot sequences. On their own, drones can do orbits, follow-me functions, "dronies" (drone selfie), and more, to create such awe-inspiring footage.
Bottom Line
We've listed a handful of benefits drones can yield for businesses. To achieve them through a robust drone program of any size, it's important to put in the time and energy to train all members involved, instead of just learning on the job – ultimately, your business will see a more capable team and a greater ROI. In order to hit the ground running with a drone program when bringing drones into your organization, consider the proper training with DARTdrones.
Amelia Owre is DARTdrones' Director of Training. A former Navy helicopter pilot, Amelia flew the SH-60F, HH-60H and MH-60S prior to transitioning to unmanned systems. For the past 5 years she has been responsible for developing curriculum and implementing training for the MQ-8B Fire Scout, the Navy's first rotary wing UAS. As a current Naval reservist, she continues to develop the training curriculum for the Fire Scout as well as instruct the Navy's next generation of UAS operators. She is a graduate of the U.S. Naval Academy and holds an M.S. in Environmental Science, as well as a Commercial Pilot Certificate with fixed wing, helicopter and instrument ratings.
DARTdrones is the nation's leader in drone training, program development and consultation, offering online and in-person courses in 40+ cities across the United States. DARTdrones takes pride in their comprehensive curriculum, developed by a former US Navy Helicopter pilot, as well as their 40+ flight instructors who are all manned and unmanned aircraft pilots. Visit us online at www.dartdrones.com, call 800-264-3907 or email the DARTdrones Team at [email protected] to learn more.