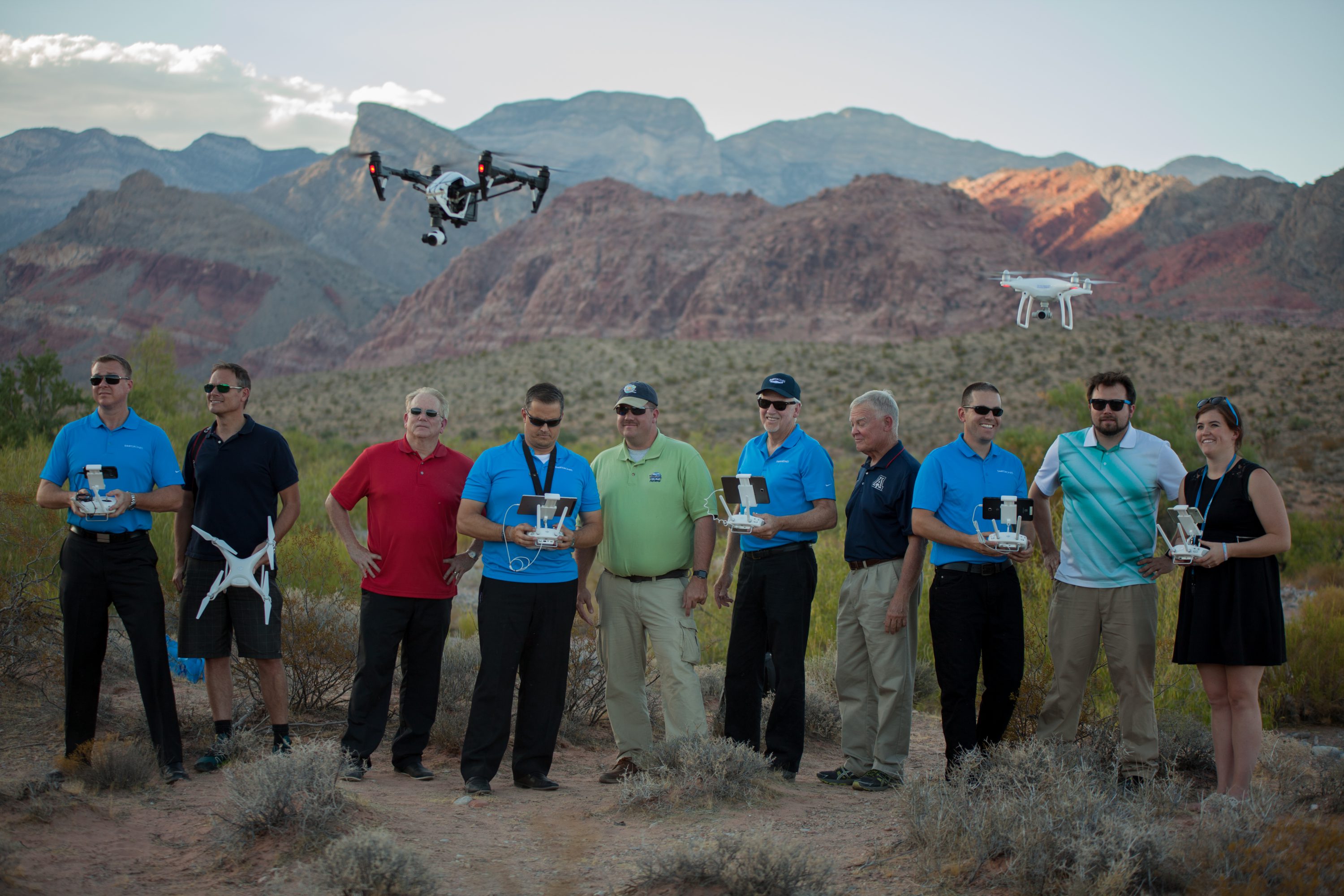 The DARTdrones Team
Eastern Instructor Spotlight: Meet the DARTdrones' Expert Flight Instructors
The innovative and booming drone industry is definitely full of growth and success. With new jobs, new use cases, new technology – there's a lot to be excited about. At DARTdrones, we are always thinking of innovative ways to better this industry. We believe that the only way to create a great product every day is with great people who are passionate about their job. We have a team of expert flight instructors that we are so proud to see represent our drone training company. Meet a few individuals from our superior team of expert flight instructors who continue to kill the drone game! This month, we are shining the spotlight on 5 of our expert flight instructors from the eastern region.
Meet a few of our expert flight instructors 

Mike Uleski
Our go-to public safety guy! Mike has been an aviation enthusiast from a very young age. He earned his private pilot's license before graduating high school at the age of 18. Mike is an active Sergeant with a public safety department in Florida, where he is cross trained as a law enforcement officer, firefighter and EMT. He has extensive aviation expertise with a Bachelor's degree in Aeronautical Sciences from Embry-Riddle, a commercial pilot certificate with single-engine, multi-engine and instrument ratings, and 17 years of experience building and flying remote controlled aircraft.
Mike said, "DARTDrones is a unique company to work for as it combines both my passion for manned aviation and the new industry innovations that are being developed around unmanned aerial systems. Every day seems to bring about a new technology or technique, and being able to share and develop my knowledge with a great community is my favorite part of working for DARTDrones."
---
Roger Hall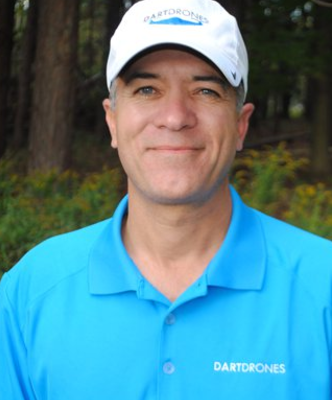 Expert flight instructor, Roger, became interested in drone aviation soon after retiring from a 25-year career in the fire service. During his tenure as a firefighter with the Nashua, NH Fire Rescue, he served as a member of the Hazmat and dive rescue teams. He is a licensed sport pilot and Certified Level 1 Thermagrapher who enjoys flying weight shift controlaircraft. Roger splits his time living in Naples, FL and Wells, ME; he enjoys training public service departments and assisting them with the implementation of UAS into their organizations as well as using drones to film at live events.
Roger said, "The #1 thing that drew me to choosing a career in the drone industry was the excitement of working in a burgeoning industry that had never existed before. There is unlimited potential for the commercial uses for drones, and to be part of this industry at from the very beginning excites and inspires me. One of the things I enjoy most about working for DARTdrones is being able to train such a diverse group of clients. Being able to share my passion for drones with industry leaders, people who have the foresight to implement unmanned aircraft into their organizations, as well as their employees, is extremely enjoyable. Also, the number of lives that will be saved by using drones is very meaningful and makes me proud of the work I do as a DARTdrones Flight Instructor."
---
Colin Romberger
As Chief Flight Instructor for DARTdrones, Colin is responsible for both ongoing Instructor Development Initiatives, as well as the coordination of drone consultation services tailored to the specific use cases and operating environments of our corporate clients. Colin has consulted numerous companies and organizations on the use of sUAS for security purposes, including the Sikorsky Aircraft Company and the United States Air Force. As an operator of commercial unmanned aircraft systems since 2014, Colin was the first individual to secure a Section 333 Exemption from the FAA for unmanned aircraft operations in southcentral Pennsylvania. A lifelong enthusiast of all things that fly, Colin has accumulated a wealth of experience in variety of aviation industry sectors over the past 30 years. In 2015, Colin enrolled as a graduate student at Embry Riddle Aeronautical University. Colin graduated from ERAU in May 2016 as one of the first 5 students in the world to earn a Master's Degree in Unmanned Aircraft Systems with a focus in Flight Operations and Systems Design. In addition to his work with unmanned systems, Colin also holds multiple FAA Airman Certificates for manned aircraft operations. An avid aerobatic pilot and father of 5, Colin loves flying with his wife and kids whenever he can!
---
Chris Grazioso

For the past 28 years, Chris has worked in the EMS field focusing on EMS Special Operations and Emergency Management. He is also a member of a FEMA Urban Search and Rescue team and started using drone technology in their operations. Currently, they can be used for real time damage assessments and infrastructure inspections; GIS, mapping, and pictrometry; or just provide an eye in the sky for command staff on the ground. Chris has been interested in aviation his entire life and received his pilot's license in 2010. He has made two literal cross country trips, flying with a friend from Boston to Florida and Boston to Alaska in a Piper Warrior.
Chris said, "I chose DARTdrones because after I researched different drone training programs online, DARTdrones was the most professional organization I found and I wanted to be part of it.  I loved the story of how it was started from an idea Abby had for a project in college and I love how you require all the instructors to hold a Part 61 pilot certificate. I am impressed on how we keep up with the rapid changing UAV industry with all of its legal changes and drone upgrades".
---
Kevin Coughlin
Kevin is a Pulitzer Prize sharing drone photojournalist with more than 25 years of experience with numerous newspapers in the New York City area including: The New York Times, New York Post, and New York Daily News. His aerial photography is consistently published in Newsday on Long Island. In 2009, he started taking lessons and purchased his first airplane. He received his Private Pilot Certificate in 2011 and has logged more than 725 flight hours in aerial photography, with more than 500 hours as Pilot in Command. In 2014, he started practicing on drones as he saw this was the future of aerial photography. Kevin is an active member of the United States Air Force Auxiliary where he holds the grade of First Lieutenant and is mission rated in airborne photography.
---
The DARTdrones Team is always here to help! Whether you need Part 107 Test Prep, In-Person Flight Training, or Drone Consultation Services to ensure your flight operations are properly organized and run smoothly, our expert team of sUAS professionals are ready to help launch your organizations drone program. Check out www.dartdrones.com or call 800.264.3907 to learn more information.