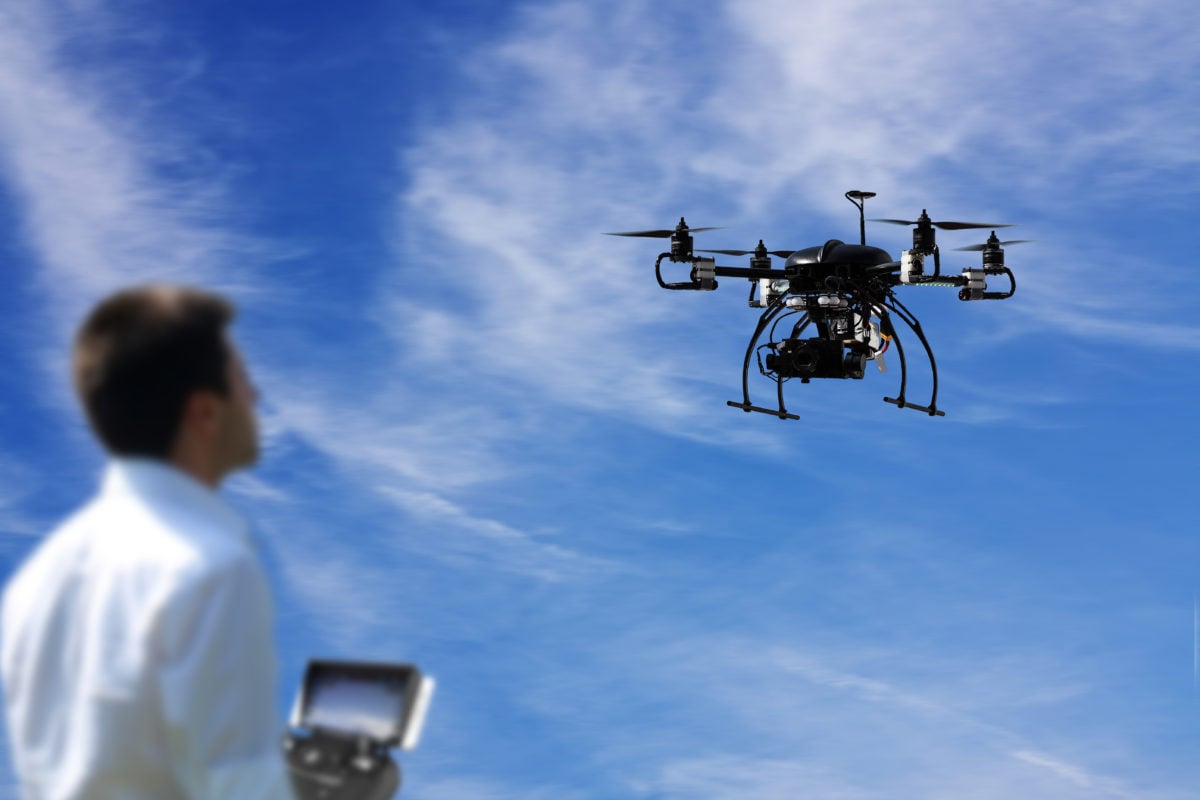 Drones for Business
6 Times Your Department Would Have Wished They Invested In Drone Technology
Investing and implementing drone technology into your department is a huge decision. This process takes time, money, community support, and a few other resources. There are multiple factors that might be holding you back from implementing drone technology. However, drones offer a tremendous amount of benefits that will make your department more efficient and better prepared for any scenario.

Although most of the drone industry buzz has been towards big companies like Amazon and UPS releasing delivery drones, it's important to remember that these unmanned aerial vehicles can do so much more (like help save lives!). Take a look at the 6 times your department would wish they invested in a drone.
Missing person – Drone technology is becoming an essential tool for search and rescue operations. Drones have the ability to be deployed quickly and efficiently in response to a time sensitive missing person situation. Adding a drone into these mission specific operations allows for an increased coverage area. Many departments also opt in to adding advanced camera platforms with thermal (FLIR) capability. These platforms allow better detection of subjects that would be difficult to locate using visual cameras only. Aerial search and rescue drone training can teach your department how to effectively conduct these operations.
Natural disasters – For professionals like insurance claims adjusters, drones are becoming a vital tool for safety. Investigating accidents, fires, and property damages to evaluate what is covered by the insurance agency is not an easy task. If a natural disaster causes a home to have roof issues, sending an adjuster up to inspect the structure can be extremely dangerous. Having the adjuster conduct an aerial roof inspection will diminish risk and increase efficiency.
Crowd control/management – Whether it's a music festival or protest that draws in a big crowd, drones can be used to help control the area and protect attendees. Although utilizing a drone to obtain aerial footage would be great for crowd control, it's very important to note that you must apply for and receive a waiver from the FAA. Rule (107.39) of the FAA Part 107 restricts drone pilots from flying over a crowd of people.
Fire pre-planning – Pre-planning is an important component of any fire department. Having a pre-plan available for properties in the departments jurisdiction allows responding personnel to have a clear idea of building construction, location of fire suppression systems, hydrants, and exits. Typically, these plans are hand drawn. Using a UAS with 2D and 3D mapping capability makes for a much more accurate and up-to-date view of the property.
Hazmat incidents – Responding to HAZMAT incidents can be difficult, and the safety of the responders is of the utmost importance. This however can slow down the response to the incident as the material is identified. This delay can put the public at risk as more material is released. UAV's can be used for remote intelligence gathering, such as to view the HAZMAT placard, or perform a search for victims near the source of the hazard. HAZMAT sample cards can also be attached to the UAV and flown into the release area to determine the material without endangering responders.
Accident/crime scene investigation – Utilizing a drone to document traffic accidents and crime scenes from an aerial perspective is greatly beneficial. At times, evidence may only be visible from above. Being able to quickly launch a UAV will increase efficiency and safety during any investigation. Also, with the introduction of 2D and 3D aerial mapping software, an entire scene can be captured in a minimum amount of time, and provide a real time map of the area and evidence locations for future reference.
Learn more
DARTdrones offers industry specific drone training for individuals or organizations, part 107 test prep, drone flight training, and much more. If your department is interested in investing and launching a drone program, learn more at www.dartdrones.com or call us at 800-264-3907!