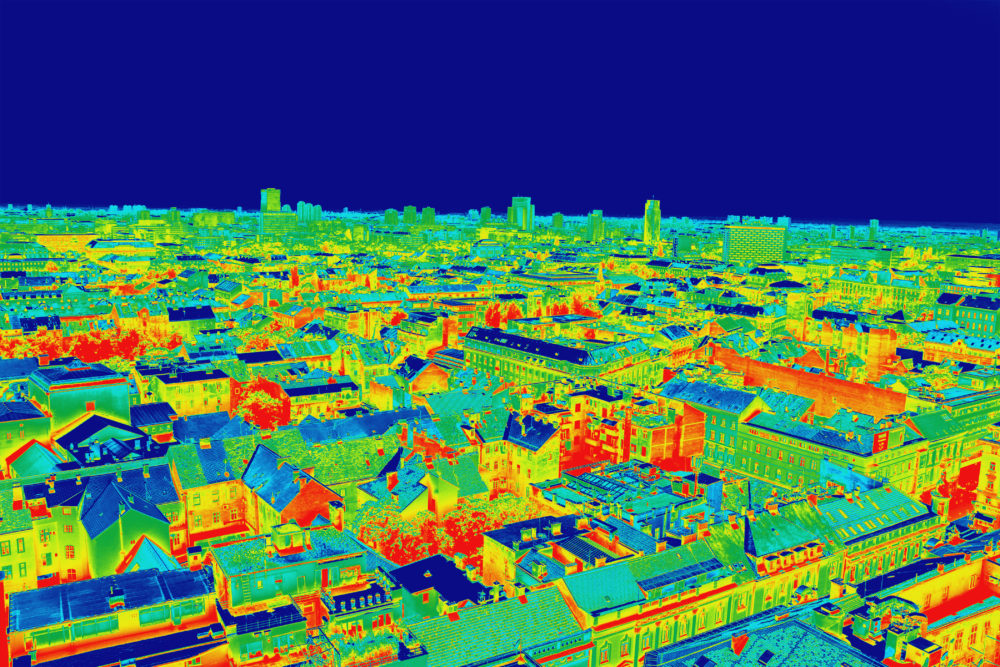 Security
16 Drone Security Use Cases You've Never Thought Of
Experts are constantly discussing how drone security will change the security industry. Companies that provide security and groups that need it are finding new ways to capitalize on the new technology and get into the "drone security industry". Security teams can use drones to protect a businesses' property, secure a college campus grounds and even keep predators at bay from a farm.
Of course, flying a drone for drone security measures means you'll need to pass the Part 107 exam because almost all drone security uses wouldn't be considered "recreational". (Read more about if you need a drone license here.) Most drone security teams will want to utilize a thermal imaging camera as many of these drone security use cases make the most sense at night. FLIR offers the most popular thermal imaging cameras which can cost $4,000 to $12,000. If your security team will be flying at night, you will also need to apply for a night waiver from the FAA to be authorized to fly at night.

Please note that many of these drone security use cases would make a lot more sense if your unmanned aerial vehicle could fly autonomously, but autonomous drone flights aren't legal yet. The FAA is continuing to work on regulations for autonomous drone use.
Let's take a look at some of the ways the early adopters of drone security are revolutionizing the industry.
1. Perimeter Control
Drone security teams protecting large areas of property can patrol the perimeter of a property with an infrared camera on a drone. Some drone security teams are utilizing fixed wing drones to fly large perimeters instead of having the team walk the perimeter. Thermal imaging cameras can spot a trespasser immediately.
2. Facilities Security Inspections
Drones can monitor areas of property that have never patrolled before such as a roof. Ground security cameras in a fixed position can lead to blind spots. Thanks to a drone's ability to move, security teams can search around corners and get a closer look to avoid blind spots.
3. Monitoring Intruders
If a security team does find an intruder on the property, often times its very easy to lose sight of the trespasser if they hide behind trees. With a thermal imaging camera, your drone pilot can continue monitoring the location of the intruder easily.
Thermal imaging cameras do also work during the day, as seen in this video.
4. Prison Security
Prison guards can monitor the yard more efficiently and safely with the assistance of a drone. A monitor can send a drone to an area if a fight breaks out to assess the situation.
5. Drone Security for Parking Lots
Prisons and other institutions can monitor cars that enter their parking lots through the use of a drone. Drones will give security teams a new tool to keep out contraband, intruders and other problems.
6. Stopping Trespassers from Vandalizing Property
Security drones can help identify trespassers who hope to vandalize property. The presence of a drone security camera may also make trespassers think twice about entering your facility.
7. Securing Large Infrastructure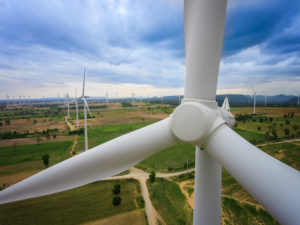 Security teams fro wind farms and pipelines can use drones to protect large infrastructure. If a company patrols an area with vehicles at night, the headlights easily let intruders know the security team is arriving and give them a chance to hide. With a drone, security teams have a better chance to sneak up on an intruder.
8.  Protecting Cultural Landmarks
Security drones can help security guards monitor and protect people and exhibits at open-air museums. UAVs can help guard historic artifacts and the people admiring them.
9. Monitoring Stadiums and Concert Venues
Currently, the FAA does not allow drones to be flown over stadiums when they are in use. There may be potential to apply for a waiver to use the drone during the event, but if not drones can also be used for security in the offseason or on days when the stadium is not being used. Drones can protect a stadium or concert venue. Drone security teams can patrol parking lots before, back entrances, and large venues during and after events.
10. Campus Security
With small budgets on many campuses, drones can provide a more safe environment thanks to drone technology. Drones can be deployed to areas that have become trouble spots, giving staff more eyes despite having fewer bodies. They might also be able to reach destinations quicker than a security guard can.
11. Loss Prevention for Dock Yards
Security drones can patrol a dock yard for loss prevention, monitoring deliveries and movement. They could also help with border protection at ports.
12. Intercepting Poachers
Drones can stop poachers by helping guide animals out of danger or recording poachers' actions. Farms and refuges can send out a drone to monitor poachers entering an area.

13. Protecting Live Stock
Poaching isn't the only agriculture issue drones can help with concerning security. An unmanned aerial vehicle patrolling a ranch or farm could make owners aware of approaching predators.
14. Border Security
Drones can help with several areas of border security. First, they can deter drug smuggling through their monitoring capabilities. Secondly, they can help countries with borders along water spot people coming in on small water craft.
15. Security for Hundreds of Acres
Drones can patrol large land areas that aren't bordered by walls and fences. This can lower a company's need for manpower to perform those operations.
16. Protecting Embassies and Consulates
Drones could be used to help secure foreign embassies and consulates. Security teams could monitor the surroundings better than with a camera in a fixed position.
As you can see, security drones have many uses. If you know of more ways you can use a drone for security, let us know so that we can continue to build out this list.