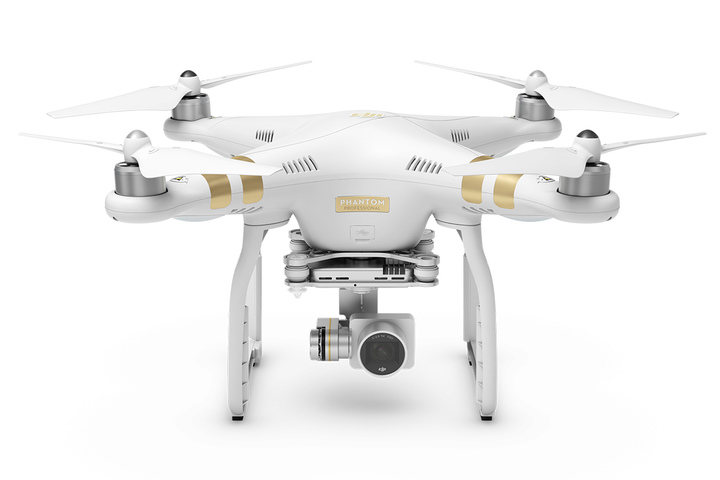 Drone Industry
DJI Tightens Data Security for Commercial and Government Drone Pilots
Leading drone manufacturer, DJI, announced it will release a new feature to tighten data security. The new feature will be called Local Data Mode. It will allow drone operators to fly without connecting to DJI's servers. This will prevent any data from being sent to or received from the internet. Enterprise and government customers will now be able to operate securely offline.
The announcement came after the U.S. Army banned DJI products over cyber security issues. Brendan Schulman, vice president of policy and legal affairs at DJI, told the New York Times this was not a result of the Army cease. Schulman said the company has been developing this feature for quite some time, but will be releasing it sooner than planned. "The Army memo caused customers to express renewed concern about data security" and prompted DJI to speed up data security changes, Schulman said.

What is Local Data Mode?
Local Data Mode will be a positive feature for operators who do not wish to share any flight information. This will be especially beneficial for commercial drone pilots and government drone pilots operating over sensitive sites like military bases, police barracks, prisons and new business projects. DJI said it does not collect images, videos or flight logs from operators unless they choose to share them. This feature will prevent any accidental syncing with DJI servers.
"We are creating Local Data Mode to address the needs of our enterprise customers, including public and private organizations that are using DJI technology to perform sensitive operations around the world," said Schulman.
However, there will be a downside to the increased security feature.  When using Local Data Mode, DJI apps will not update maps or geofencing information. Pilots will choose to give up the ability to be notified of newly-issued flight restrictions or software updates. But it seems that many will be willing to abandon these regular features for the increased data security.
"DJI is committed to protecting the privacy of its customers' photos, videos and flight logs. Local Data Mode will provide added assurances for customers with heightened data security needs," said Schulman.
DJI plans to update its controller applications by the end of September. Local Data Mode may not be available in all countries or areas that require operators to have the most updated maps and information.

Why did the Army ban DJI products?
On Aug. 2, 2017, the Army called for units to discontinue use of DJI equipment. The Army memo was first published by sUASnews on Aug. 4. "Due to increased awareness of cyber vulnerabilities associated with DJI products, it is directed that the US Army halt the use of all DJI products," said the memo.
The Army has not provided the public or DJI with a concrete reason for the cease, but general assumptions would be the Army did not feel comfortable using drones for sensitive operations made by a foreign company. DJI was caught off guard by the Army's decision and it seemed to think the ban was abrupt and unwarranted. DJI is not entirely concerned because military use is not the company's core target market.
DJI moving forward
DJI plans to move heavily into the enterprise market. The Inspire 2 is more versatile than previous models and has the capability to perform true cinematic work. The latest $20,000+ Matrice series and associated software, combined with the new Local Data Mode feature, are sure signs of the company's interest in the commercial market.
"We are pleased about how rapidly DJI's customer base has expanded from hobbyists and personal drone pilots to include professional, commercial, government and educational users," said Victor Wang, DJI director of safety technology. "As more of these customers have asked for additional assurances about how their data is handled, DJI has moved to address their needs by developing local data mode to provide enhanced data management options for customers who want to use them."
Of course, the company will continue to make consumer favorites like Mavic, Phantom, and Spark, but do not be surprised to see it further its development in the commercial market.
Learn More!
The implementation of Local Data Mode will help commercial drone programs and government drone programs. DARTdrones offers Part 107 and drone training to get you prepared to fly a commercial drone.  Visit www.dartdrones.com or call us at 800-264-3907 to learn about our drone courses.