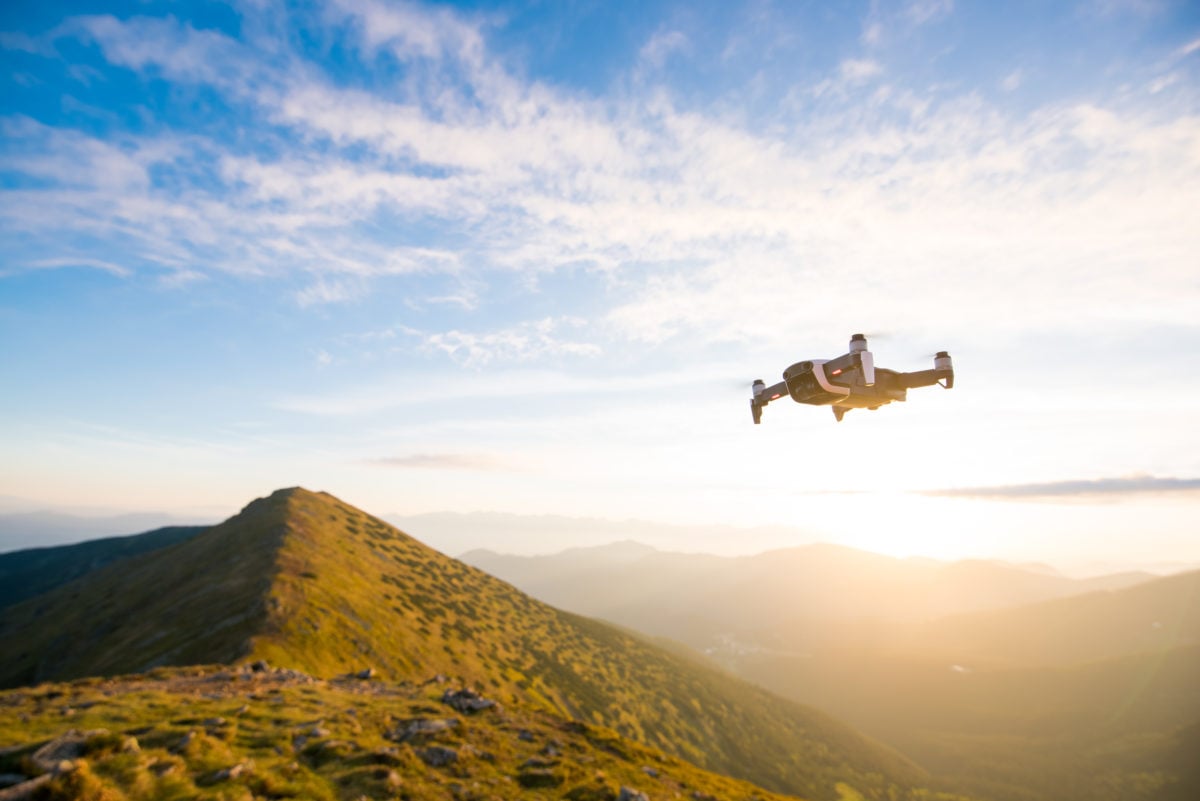 FAA Part 107 Drone Pilot License
What Happens if You Fly a Drone Without a License?
Drones have become the ultimate selfie stick, and it's tempting to say yes to folks asking if they can throw you a couple bucks for a few snaps. Seems harmless, right?
With the FAA reporting 368,508 drones with a commercial registration, and 500,601 registered as specifically recreational, with 222,448 licensed remote pilots, it seems like there's something in the air. It has you wondering what happens if you fly a drone without a license…
The answer lies in the mission: Are you flying your drone for fun or are you flying for profit or the benefit of another party?
We'll take a look at the difference between flying for fun, and flying for profit. Both are regulated differently, so let's make sure you're on the right side of the law.
Drone License Requirements When Flying Recreationally: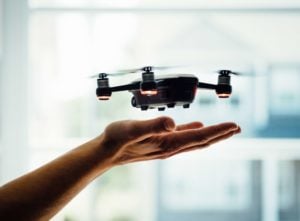 You are not required to have a Part 107 drone pilot license to fly recreationally, but you are required to register your drone if it weighs over .55lbs.
Flying for recreation means that not only are you not flying for compensation, it also means that you're not donating flight time, photographs, video, or any mapping services to an individual or organization. The Federal Aviation Administration specifically advises that:
"Non-recreational purposes include things like taking photos to help sell a property or service, roof inspections, or taking pictures of a high school football game for the school's website. Goodwill or other non-monetary value can also be considered indirect compensation. This would include things like volunteering to use your drone to survey coastlines on behalf of a non-profit organization. Recreational flight is simply flying for fun or personal enjoyment."
 Recreational droning is taking to the skies for your enjoyment only, and you're keeping any media you capture for yourself.
There are a few things to keep in mind if you are flying recreationally, however. You'll still be sharing airspace with commercial drone pilots and manned aircraft, so you'll need to adhere to a few air-rules.
You must register your drone with the Federal Aviation Administration if it weighs .55lbs or more. You may face penalties if you don't adhere to this requirement.
Fly within visual line of sight (VLOS) and have a visual observer with you.
Fly below 400' in controlled airspace. Use an app like FAADroneZone or B4UFly to make sure you're clear to launch.
Give way to and do not interfere with manned aircraft.
Be sure to display your drone's registration number, and keep a copy of the registration with you whenever you're flying. Local law enforcement have the right to ask to see your documentation.

Drone License Requirements When Flying Commercially:
You are required to have a current FAA Part 107 drone pilot license to fly commercially. If you're flying a drone for any monetary profit, compensation, or giving deliverables to another person or group, you're flying commercially, which means you need to have a current FAA Part 107 certificate and drone registration to show if requested. Drone insurance is always recommended, especially when conducting commercial flights.
 If you're found to be flying your drone commercially without a license, you can face steep fines to the tune of $32,666 and up. Sometimes the penalties can be quite substantial:
As stated in this 2018 presentation by the FAA, under Federal law:
"Operating an aircraft without registration or any necessary airman certification can result in a penalty with a maximum of 3 years in prison and/or $250,000 fine. (49 U.S.C. § 46306(b) and (d))"
The above FAA document presents case studies of various ways people have found themselves in trouble for flying their drones in questionable situations. It's always great to learn a lesson from a mistake you didn't have to make, and there is plenty of guidance out there. For example, this recent DARTdrones article discusses possible penalties and licensing requirements so you can make sure you're pointed in the right direction.
If you do find yourself being asked to fly for the benefit of others, or any compensation, it is best to politely postpone that mission and take the time to study for and earn your Part 107 drone pilot's license. This will give you the education to make prudent decisions and remain above reproach when you're operating your drone. It is always time well-spent. If you're looking for a boost,  DARTdrones offers affordable and convenient test prep courses including in-person, online, and virtual learning platforms.
If you already hold a drone pilot's license, be sure to take note of when your license expires. If you feel like you'd benefit from a little refresher, check out this quick guide on how to prepare for your two-year recertification.
Even if you don't have any intention of flying your drone commercially at present, the information gleaned from the test prep courses and the exam itself is illuminating. It will change the way you see aviation, aerodynamics, weather, and a host of subjects often taken for granted. And in the event you do get asked to do a commercial flight, you'll be able to say yes. And who knows where that might lead? Great careers have been born of the word "Yes," and you'll have the license to back it up.
About the Author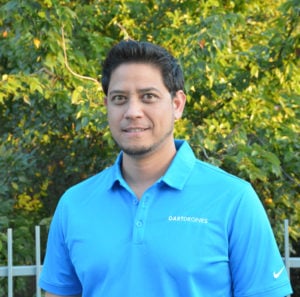 Sean has been a private pilot and commercial Unmanned Aerial Systems operator since 2015 and is an active member of the Civil Air Patrol. He is a Florida local, born in Daytona Beach and living in Orlando. After joining the Navy at the age of 19, he served a six year enlistment as a Nuclear Operator on the USS Harry S. Truman (CVN-75). Subsequent pivot points include Founder and Chief Executive Officer of Nautical Horizons, LLC, Chief Seismic Navigator for offshore oil & gas, a Masters Degree in Ocean Engineering with a design thesis, and a patent for ocean instrumentation devices.
DARTdrones is the nation's leader in drone training, program development and consultation, offering online and in-person courses in 40+ cities across the United States. DARTdrones takes pride in their comprehensive curriculum, developed by a former US Navy Helicopter pilot, as well as their 40+ flight instructors who are all manned and unmanned aircraft pilots. Visit us online at www.dartdrones.com, call 800-264-3907 or email the DARTdrones Team at [email protected] to learn more.