FAA Part 107 Drone Pilot License
Do you need a license to fly a drone?
It's common knowledge that you need a license to drive a car on public roadways, but when it comes to public airways, do you need a license to fly a drone? While many people love the pastime of flying a remote-control toy, there is more to consider when flying an actual drone in public airspace. Out of almost 870,000 registered drones in the United States, about 220,000 drone pilots have a license to fly them, according to the FAA.
Does that mean that several hundred thousand drone pilots are not abiding by the law? It's a bit of a trick question. Most likely no, but the answer is, it depends. It all comes down to the basic reason for flying a drone. Are you flying your drone to make money (commercially) or are you flying your drone merely as a hobby (recreationally)?
Do you need a license to fly a drone commercially?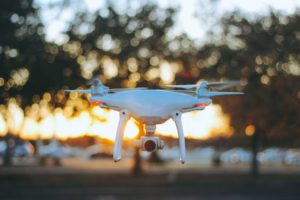 A license is required to fly your drone commercially. If you have even the smallest desire of using the drone to make money in any way, do the smart thing and get licensed so you're never outside the law. It might seem harmless to let your buddy pay you for some amazing photos you shot with the drone when you were hiking the Middle Teton, but if you don't have a license to fly the drone, you would be acting outside the law. Even if you don't actually collect money for such activities, it can still be considered flying your drone commercially, and that requires a license. Better safe than sorry.
With efficient training at a drone school like DARTdrones to pass the Part 107 Unmanned Aircraft General – Small test, there's no reason not to stay safe and certify to get your drone pilot license, so you're covered in case you decide to get paid for your "amazingness" with the drone. It's worth it.
What happens if piloting your drone commercially without a license?
You may be tempted to fly your drone commercially for just a day or just an hour without a remote pilot license. If the FAA becomes aware of your unlicensed drone activities, you could be fined up to a whopping $32,666 per time. The FAA qualifies whether the drone flight is commercial or recreational based on your intent of the flight at the moment of drone take-off.

Do you need a license to fly a drone as a hobby?
It is not currently required by law to obtain a Part 107 remote pilot's license to fly your drone if you are only flying it recreationally; however, recent changes to FAA rules and regulations do require recreational drone pilots to pass a knowledge and safety test called The Recreational UAS Safety Test (TRUST). It's a congressional mandate that you pass this test in order to operate any UAS in the National Airspace System, and you also must carry proof of passage with you. TRUST is still in development and the FAA has yet provided a release date, but it's anticipated the testing requirement will be in place toward the end of 2021.
All users operating sUAS that weigh greater than 0.55 lbs must also register their drone with the FAA and mark the outside of the aircraft with the registration number.
Is it a good idea to obtain a license even if you never plan to pilot it commercially?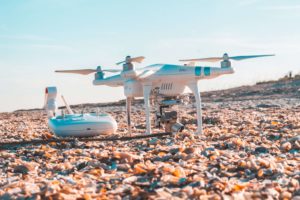 The short answer is yes. Get one. You might just end up falling into something crazy awesome and finding yourself with a rewarding new career that you hadn't planned on because of your love of drone flight.
When you're driving on the road, do you take comfort in knowing that every other driver out there is required to have a license? Maybe the same could be true of the skies. Nobody's perfect, and anything unexpected can happen, but imagine how much more prepared you could be if you obtained a Part 107 certification license to fly your drone, even if you never plan to make money with it.
Learn more about drone training and licensure through the DARTdrones training school, where you can pass your Part 107 license exam with flying colors. Do you need a license to fly a drone in order to be awesome? You decide.
About the Author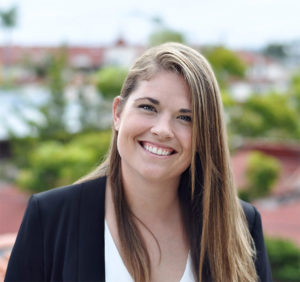 Amelia Owre is DARTdrones' Director of Training. A former Navy helicopter pilot, Amelia flew the SH-60F, HH-60H and MH-60S prior to transitioning to unmanned systems. For the past 5 years she has been responsible for developing curriculum and implementing training for the MQ-8B Fire Scout, the Navy's first rotary wing UAS. As a current Naval reservist, she continues to develop the training curriculum for the Fire Scout as well as instruct the Navy's next generation of UAS operators. She is a graduate of the U.S. Naval Academy and holds an M.S. in Environmental Science, as well as a Commercial Pilot Certificate with fixed wing, helicopter and instrument ratings.
DARTdrones is the nation's leader in drone training, program development and consultation, offering online and in-person courses in 40+ cities across the United States. DARTdrones takes pride in their comprehensive curriculum, developed by a former US Navy Helicopter pilot, as well as their 40+ flight instructors who are all manned and unmanned aircraft pilots. Visit us online at www.dartdrones.com, call 800-264-3907 or email the DARTdrones Team at [email protected] to learn more.