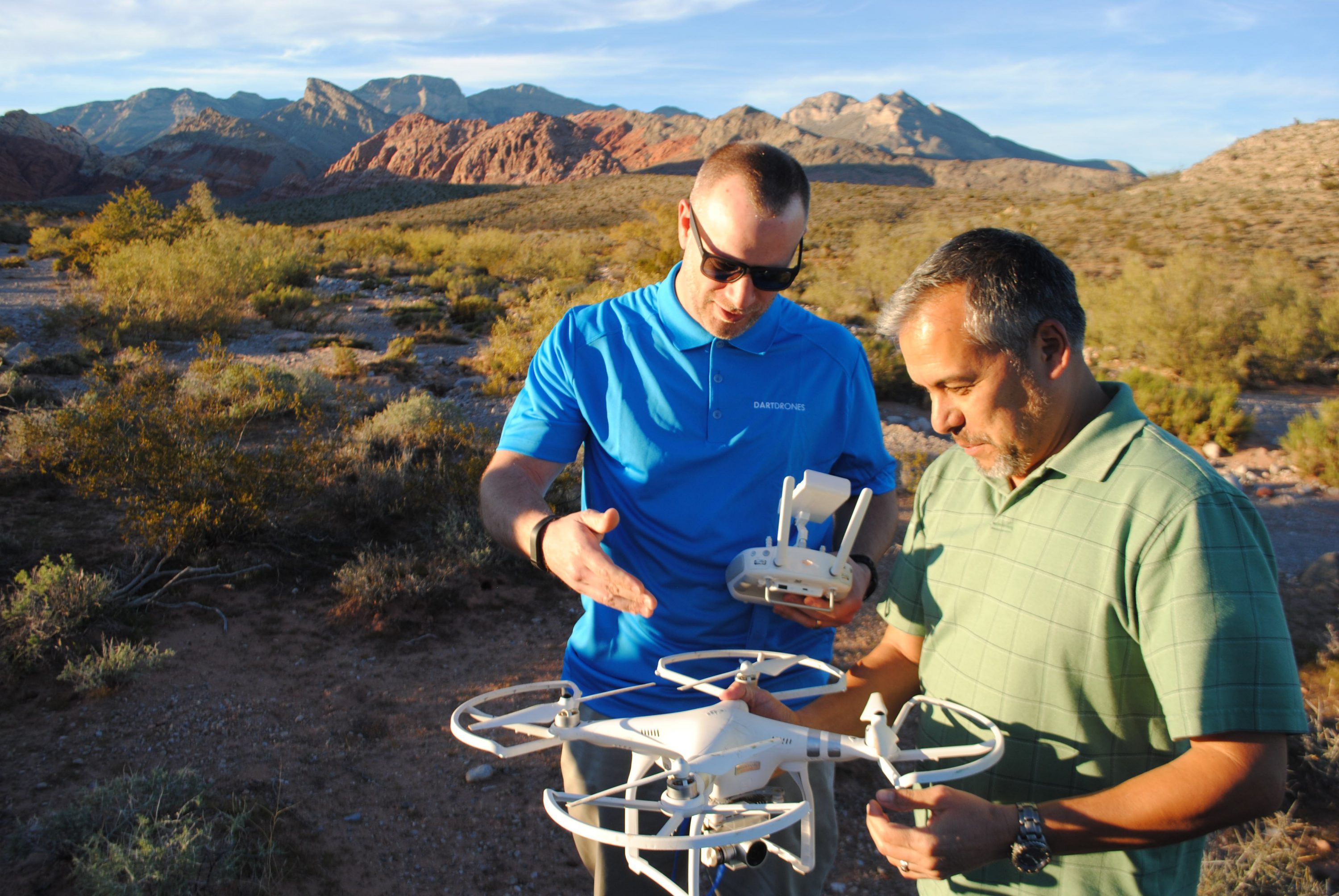 Drone Industry
What Do the Best Drone Training Schools Teach?
Drone training schools have a lot in store for them in the coming years. The FAA forecasted that there will be 828,000 registered commercial drones (and 1.48 million recreational) by 2024, more than doubling what it was in 2019 – 385,000. On top of this, with drone technology and applications ever-changing, there are many varying factors for the schools to consider into their courses and material. So what do the best drone training academies teach, so they can meet the industry's demands and bring their students to success? Here we'll explain 6 leading factors that any proficient drone academy accounts for in their program.
Here's our list of the top items the best drone training schools cover in their curricula.
Training to be your own drone professional
As with being an expert drone pilot, a good drone training program does not solely focus on teaching students how to fly. Even at the base level, drone pilots strike a balance between becoming skilled at flying drones and managing the complex operations (rules and regulations, crew and equipment management, weather assessment, just to name a few). Pilots also understand how these factors contribute to the larger picture of what they or their partners are trying to accomplish.
In that sense, they are not just drone pilots – they are professionals applying their unique expertise to carry out jobs more efficiently, safely, and effectively. Turning trainees into this type of professional drone pilot always leverages them best for the job ahead. Recreational users, too, need to have a well-rounded understanding of how some of those details work – so don't think they only apply to the commercial pilots!
Training to the specific drone industry
Drones are valuable tools when they are implemented correctly for the applications that they fly in. That's why there wouldn't be much use in drone training schools without their courses taking on the industries and applications the pilot trainees want to pursue. Given how uniquely drones are utilized between each use-case, DARTdrones targets specific applications with separate courses, so that pilots can maximize their drone-piloting and data management experience. An example is DARTdrones' Drone Mapping and Surveying course, which provides in-depth information on the drones, software, theory, and methodology, which are very unique to drone surveying from other applications. Such courses are valuable for both beginners and experienced pilots looking to enter new applications.

Credentials and standardization of training
The top-tier drone training academies get their pilots-in-training to the internationally recognized standard – the AUVSI Trusted Operator Program (TOP) – certifying their skill and knowledge of drone operations. Without this official endorsement, the gained expertise may not mean much to others familiar (and not familiar) with drone operations, and in turn could negatively impact the pilot's future opportunities with drones.
This is why our team at DARTdrones offers our Wings Program, which introduces TOP concepts. DARTdrones also offers specific Top Level 1 & 2 certification courses once students are ready to move ahead with more advance curriculum. If you're unsure, we have a handful of reasons and a lot of documentation showing the importance of getting your TOP certification. If you are interested in a more niche subset of drone piloting skills, not to worry either – DARTdrones' programs are widely recognized by professionals across the drone industry, having trained over 14,000 pilots.
Teach the rules and regulations – always
Passing the Part 107 exam is the key that unlocks a career in drones. It allows students a critical understanding of airspace, LAANC, weather, and much more. The rules and regulations taught for 107, and the local and state rules that apply, must be practiced every day, and not just treated as information that helps a trainee pilot get certified. A well designed drone training curriculum accounts for the all of the relevant rules that impact a given operation and its application, stays up-to-date with the constantly changing regulations, and even delves into the seemingly mundane details that come in handy after getting certified.
Drone training for the real world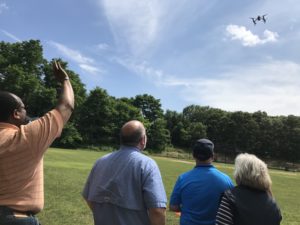 As stated earlier, experienced pilots strike the balance between piloting and knowing the operations. Unfortunately, we've seen other programs spend too much time in the classroom focusing on operations, and not enough in the field flying the drones themselves. The importance of in-field practice is the preparation for real-world scenarios, which there are many of when flying drones.
At DARTdrones, for example, even in our virtual courses we assign drone flights as homework, which gets our participants out in the field to practice a wide range actions: drone maneuvers, best flight procedures, automation and drone features, as well as practice missions for any given application. In our more advanced courses, flight evaluations are critical to the success of our trainees.
Additional to understanding real-world situations through flying, we include planning, scenarios and emergencies as features and full courses, so that class attendees have a well-rounded knowledge of drone ops before diving in to them and learning the hard way.
Training to the diverse market
Drone training schools must follow, and pave the way of, the trends that evolve with the technology. Even if a training school has not yet encountered a particular use-case yet, the best ones always are willing to see how drones can work for their students. At DARTdrones, we keep our curricula flexible by offering custom solutions and spearheading all of the leading applications for commercial and recreational drones. Our instructor cadre offers a diverse skillset that should always bring a holistic solution to our students, whatever their motivations are.
Drone training programs hold a big responsibility in making drones accessible for new users. But when they teach the right material, they are injecting more expert pilots into the drone industry, and thus creating more opportunity for them and others. At DARTdrones we aim to teach the best drone training material to create the most opportunities for our customers and the industry they're entering.
About the Author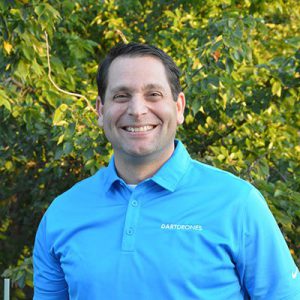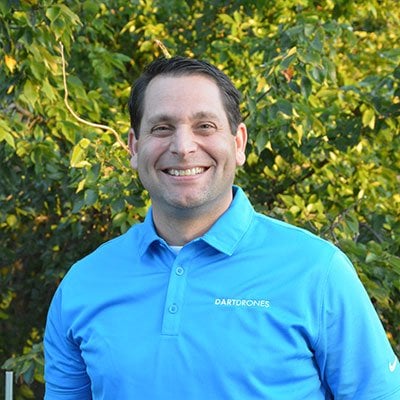 Jerry has his own video production company and has been in the business for more than 20 years. When he's not shooting videos or flying sUAS, he flies as a contract pilot for different clients in Central Texas. He has 3,000 hours of flight time and has been a flight instructor, full-time corporate pilot, and an airline pilot. He has been married for 16 years and has three daughters.
DARTdrones is the nation's leader in drone training, program development and consultation, offering online and in-person courses in 40+ cities across the United States. DARTdrones takes pride in their comprehensive curriculum, developed by a former US Navy Helicopter pilot, as well as their 40+ flight instructors who are all manned and unmanned aircraft pilots. Visit us online at www.dartdrones.com, call 800-264-3907 or email the DARTdrones Team at [email protected] to learn more.