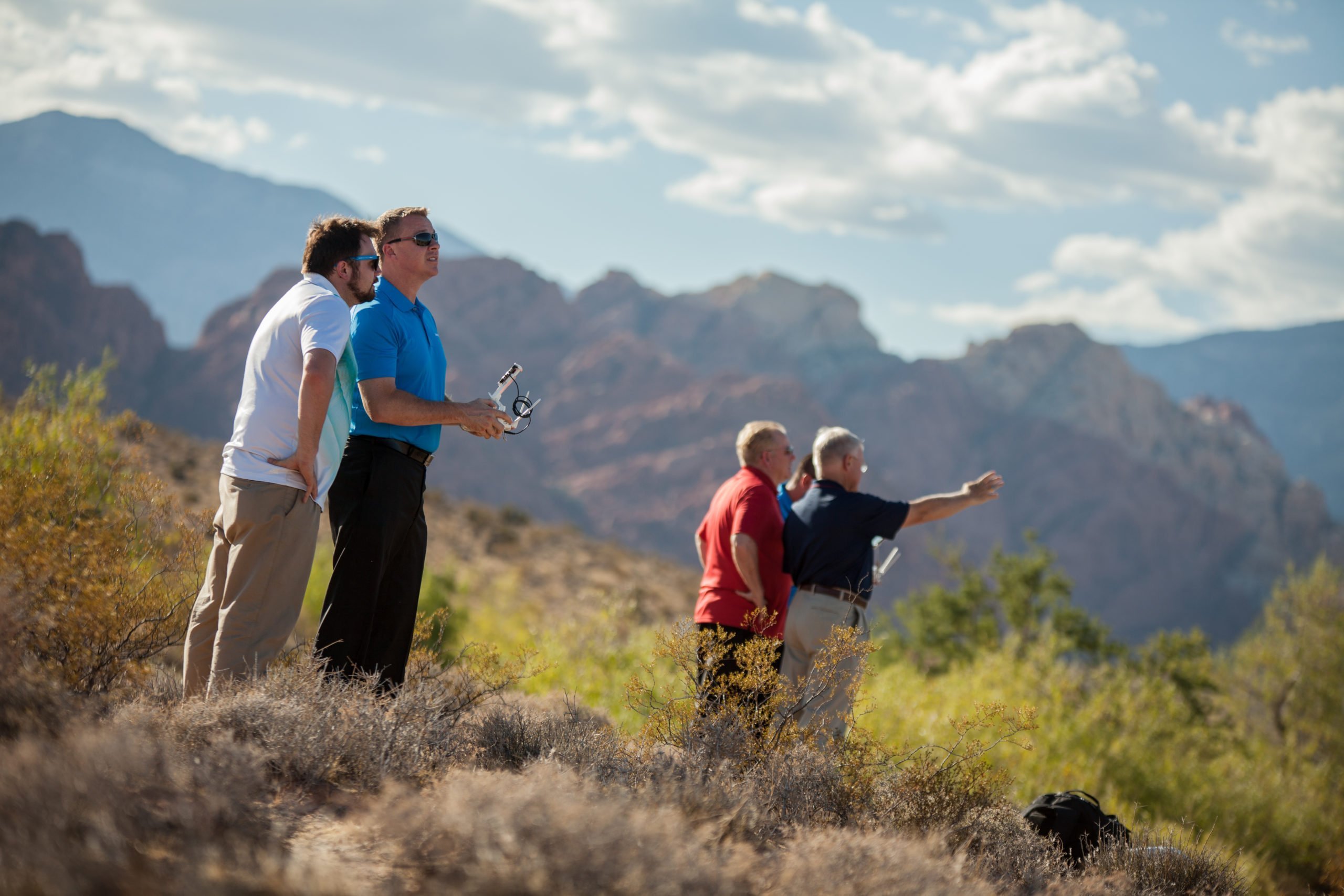 DARTdrones Announcements
Unexpected Benefits Taxpayers Are Seeing from Drone Programs 
Even though to most people drones sound like something out of a science fiction novel and not relatable to their daily lives, an increasing number of local governments are discovering that drone technology can help them serve their constituents and improve communities in a variety of surprising, concrete ways. 
Just last year, the US Department of Transportation selected 10 state, local, and tribal governments as participants in the Unmanned Aircraft Systems (UAS) Integration Pilot Program, which paved the way for an expansion of local governments' drone programs.
In fact, the interest in utilizing drones is predicted to drive commercial-grade UAV shipments to more than 2.6 million annually by 2025, according to a report from Tractica in 2015.
As a result of more local government agencies investigating and starting drone programs, reports of the benefits of drone technology are multiplying every day. With the wide range of benefits and cost savings taxpayers can expect from using drones in local government operations, surveying, and emergency response, it only makes sense to invest in starting or expanding drone programs at the state, county, or even town level.
Local governments can use drones to improve communities and save tax dollars
Imagine you've gone hiking in a remote area just outside a small town. If you get injured or lose your way, the process of sending a search party (especially when terrain is impossible for vehicles to cross) takes time, money, and the complex coordination of a team of volunteers. In emergency scenarios, every minute counts, and if a town can deploy a drone with a high-definition camera and heat-sensing equipment,  the time it takes to find and bring you home can be drastically reduced.
In addition to search and rescue capabilities, local governments can use drones to respond to emergencies and improve their daily operations. Zoning, for example, used to require that city employees visit and survey plots of land on foot. With drones, a single public servant can inspect and map hundreds of times more ground in the same amount of time it would take without the technology. 
From regions around the country, more examples of drones benefiting communities and saving taxpayers money include:
Governmental agencies using drones for natural disaster and emergency response

Cities and towns conducting drone surveys of watersheds and reservoirs

States utilizing drones to assess construction sites and building conditions

Departments of parks and recreation piloting drones to find missing persons

Police teams using drones to give SWAT operations better views before officers need to expose themselves to danger

Zoning departments mapping and enforcing codes with drone survey capabilities
Drone programs can be created efficiently and sustainably
Even though drones have a reputation for being expensive, with the right advising and planning at the beginning stages of creating a drone program, local governments can invest in resources and implement procedures that can be shared across departmental lines — making drone programs efficient and solid investments of tax dollars.
"The best approach to creating a local government drone program is to build from the top-down from the beginning," said Michael McCann, Local Government Consultant and Enterprise Account Manager of DARTdrones. "If you can put a plan in place at the municipal level before individual departments start their own programs with their own plans, resources can be shared and costs reduced." 
By adopting the right processes and training for the public servants that will be using drones at the start,  local governments will see a return on their initial investments quicker. 
"The efficiency of equipment usage will be optimized to avoid duplication, necessary FAA waivers will be obtained for every department's benefit rather than just one, training will be standardized across departments, and SOPs will be adopted across departmental lines," continued McCann.
$100k in grants are available for local government drone programs
Although local governments may be apprehensive about the potential costs associated with starting or expanding drone programs, over $100,000 in grant funds are now available through the DARTdrones Local Government Grant.
"DARTdrones is committed to reducing the financial burden of implementing local government drone programs, which can save lives, radically improve community safety and security, and make public servants' jobs easier in numerous ways," said Abby Speicher, CEO and Co-Founder of DARTdrones.
The application period will be open from December 9 through Friday, January 31, 2020. The DARTdrones Grant Committee will distribute full or partial funding for drone training and consulting to local governments around the country. If you're a citizen who wants to see a drone program created in your community, encourage your representatives to read more about the grant program or if you're a local government representative, apply today.* 
For questions about how to best start creating a drone program or about DARTdrones drone training courses in general, please call 800-264-3907 or email [email protected]
*Individuals are not eligible to apply for this grant. Applicants must be a current representative of a local government.

How to Apply For a Local Government Grant
Click here to begin your department's grant application.
Once that initial application is submitted, you will receive an email with the complete DARTdrones Local Government Grant application process.
After your application is submitted, the DARTdrones Grant Committee will review and reach out in February and March of 2020.
Please note, the application deadline is January 31, so ensure your application is complete before this date.