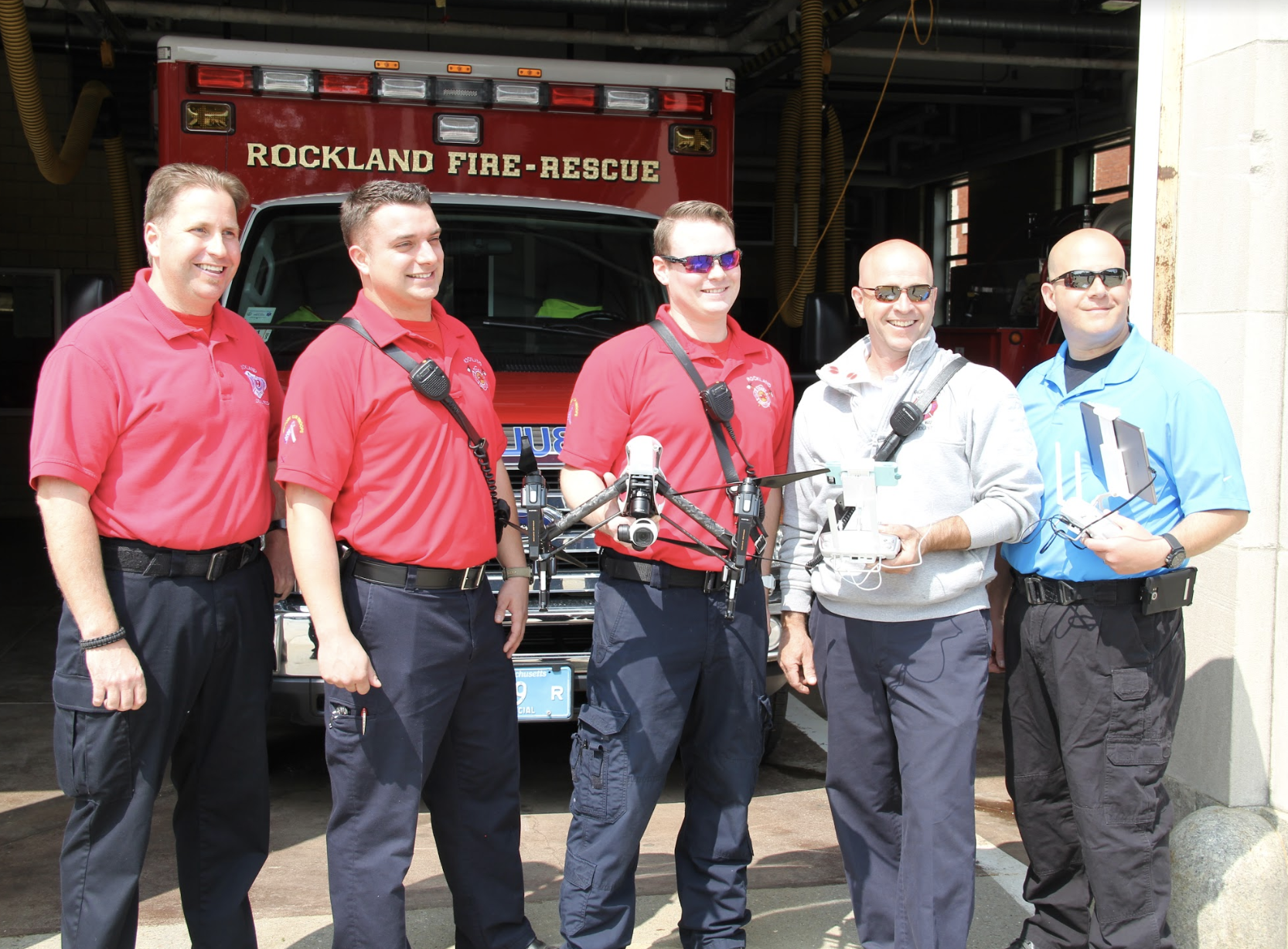 DARTdrones Announcements
DARTdrones Pledges $100,000 in Grant Funds for Third Round of Public Safety Grant Program
The DARTdrones Team is thrilled to officially announce the third round of their Public Safety Grant Program. DARTdrones Grant Committee will now be accepting applications through Monday, August 26th, 2019.
About DARTdrones Public Safety Grant Program
In February 2018, DARTdrones announced the launch of their first ever Public Safety Grant Program. During this first round, the team pledged $100,000 in drone training grants to public safety organizations as a way to give back and to honor the one-year anniversary of their appearance on ABC's Shark Tank.
Within the first month of Round One being launched, DARTdrones awarded funding to over 40 public safety departments around the country. In the conclusion of Round One, the drone training company ended up pledging over $300,000 in free drone training to over 80 police and fire departments.
DARTdrones sees a huge value, from both a safety and operational standpoint, in implementing public safety drones. The team also believes every department should have the opportunity to utilize drone technology in its daily operations. With those points taken into consideration, and the desire to help diminish the financial barrier with starting a public safety drone program, DARTdrones increased their funding by 200% within Round One, and decided to then launch a second round of funding in August 2018.
The DARTdrones Public Safety Grant provides full or partial funding to departments hoping to learn to utilize drones. Grant funding is offered for courses such as Part 107 Test Prep Training, Basic Flight Training, Real World Flight Planning & Execution Program and private, on-site public safety drone training.
With over $400,000 in grant funding and 187 public safety departments awarded in Rounds One and Two, the team is thrilled to commit an additional $100,000 for the launch of Round Three, open now through Monday, August 26th, 2019.

How to Apply For a Public Safety Grant
Click here to begin your department's grant application.
Once that initial application is submitted, you will receive an email with the complete DARTdrones Public Safety Grant application process.
After your application is submitted, the DARTdrones Grant Committee will review and reach out after August 26th.
Please note, Round Three of DARTdrones Public Safety Grant closes on Monday, August 26th, 2019.
DARTdrones Public Safety Grant Recipients
Some of the 187 departments awarded grant funding in Rounds One and Two.
Arab Police Department
Arlington County Fire Department
Artesia Police Department
Atlantic City Police
Bell County Rescue Squad
Blue Springs Police Department
California Department of Fish & Wildlife
Central Valley HIDTA
Cheshire County Sheriff's Office
Cheswold Volunteer Fire Company
City of Beacon Police Department
City of Bryan Fire Department
City of Manchester Police Department & Clay County School Board
Colchester Fire Department
Colorado Parks and Wildlife
Cherry Creek State Park
Corona Police Department
Day County Search and Rescue
Demarest PD
Department of Emergency Services Chester County PA
DuBoistown Fire Department
Endwell Fire
Factoryville Fire Company
Farmington Hills Police Dept
Flagler Beach Police Department
Flagstaff P. D.
Florida Atlantic University
Gilt Edge Volunteer Fire Department
Glassboro OEM
Golden Valley Police Department
Grand County Sheriff's Office
Greensboro Fire Department
Hamden Police Department
Hamilton County Emergency
Harnett County Sheriff's Office
Hershey Volunteer Fire Department
Huntley Police Department
Jackson County Sheriff Dept
Jacksonville Sheriff's Office (SWAT)
Jones County Sheriff's Office
Kansas City, Missouri Police department
Kernersville Police Department
Keyport Police Department
Killeen Police Department
Laguna Beach Police Department
Loudoun County Sheriff's Office
Manchester Emergency Management
Manitowoc Police Department
Marshall County Drug Task Force
Martinsville Fire & EMS
Midwest City Police Department
Milford Police Department
N Okaloosa CERT
Nashua Police Department, Iowa
Nashua Police Department, New Hampshire
Newton County Sheriff's Office
Niles Police
Number One Volunteer Fire Department
Ocean Shores Police Department
Orange CT
Paris Fire Department
Plainfield Police Dept.
San Marcos Pass Volunteer Fire Department
Sanilac County Sheriff's Office
Sharon Fire Department
Sharon Police Department
Solomons VRSFD
Spotswood Police Department
St Michaels Fire Department
St. John's Fire District
State Attorney's Offcie 4th Judicial Circuit
Surf City Fire Department
Town of Greenburgh Police Department
Vermont State Police
Vigilant Hose Company No. 1 of Port Vue, PA
Warrensburg Fire Department
Washington County Department of Public Safety
Washington Volunteer Fire Department
West Valley City Police Department
Westborough Police Department
Wicksburg Volunteer Fire Rescue Department Inc.
Yarmouth Police Department
For questions about DARTdrones drone training courses or the Public Safety Grant Program, please call 800-264-3907 or email [email protected].