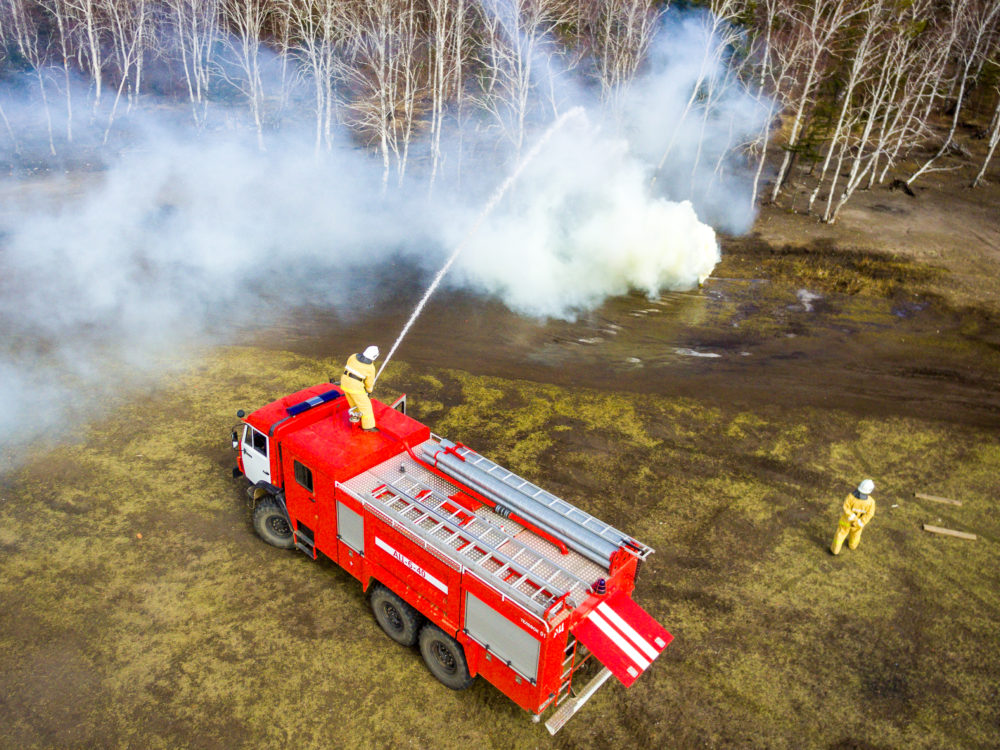 DARTdrones Announcements
DARTdrones Awards Funding to 40+ Public Safety Departments Within First Month of Drone Training Grant Launch
Last month, DARTdrones, the nation's leading drone pilot school, announced the launch of their Public Safety Drone Training Grant. The company pledged $100,000 in drone training grant funds to public safety organizations as a way to give back in honor of their one-year Shark Tank anniversary. After training 70+ public safety departments worldwide, the drone pilot school saw first hand how drones help first responders reduce response times, increase mission success rates, document operations, and save more lives. With these benefits set aside, it was clear that the financial costs involved in getting a sUAS program off the ground were holding many public safety organizations back from utilizing this technology in their every day missions. DARTdrones believes every department should have the opportunity to implement drone technology, which is where the Public Safety Drone Training Grant comes in. This grant was created to provide a pathway for public safety departments to adopt this technology.
As a true commitment to save mores lives with drones, DARTdrones has already awarded over 40 police and fire departments the following grant package at a minimum: 2 free spots in In-Person Flight Training courses, 2 free spots in Part 107 Test Prep courses, 2 free spots in 14 online continuing education courses, as well as consulting time for submitting a COA. The 40+ departments that have been granted funding have received, at a minimum, over $3500 in completely free drone training.
DARTdrones Public Safety Flight Instructor, Chris Grazioso, said "Every day, first responders are finding more and more uses for drones in their day to day operations. In the very near future, every public safety agency will have access to one as one of their regular pieces of equipment." DARTdrones is thrilled to help departments reach that level, and we are excited to announce the following police and fire departments who have been given funding since the launch of the grant.

Awarded Public Safety Departments Within First Month
Hull Fire Department
Town of Greenburgh Police Department
Paris Fire Department
City of Bryan Fire Department
Manitowoc Police Department
Sparta Fire Department
Sharon Fire Department
Emporia Police Department
Hamilton County Emergency
Orland Fire Protection District
Oswego County Search and Rescue Team
Yarmouth Police Department
DuBoistown Fire Department
Roswell Police Department
Colchester Fire Department
Westborough Police Department
Arab Police Department
Romeoville Fire Department
Kernersville Police Department
Laguna Beach Police Department
Atlantic Beach Rescue
Oxnard Police Department
Willoughby Fire Department
San Diego Law Enforcement Coordination Center
Hays County SWAT
Washington Volunteer Fire Department
Santa Barbara County Fire Department
Cheshire County Sheriff's Office
Sanilac County Sheriff's Office
West Valley City Police Department
Cumberland County Search and Rescue
Martinsville Fire and EMS
Grand County Sheriff's Office
Arlington County Fire Department
Washington County Department of Public Safety
Fredericksburg Police Department
Greensboro Fire Department
Staunton Police Department
Hartland Deerfield Fire Authority
Kitsap County Sheriff's Office

Apply For Public Safety Drone Training Grant
The 40+ departments that have received funding within the first month is just the beginning for DARTdrones Drone Pilot School. If your department is interested in applying for drone training grant funding, email [email protected] or download the Public Safety Grant Application here.