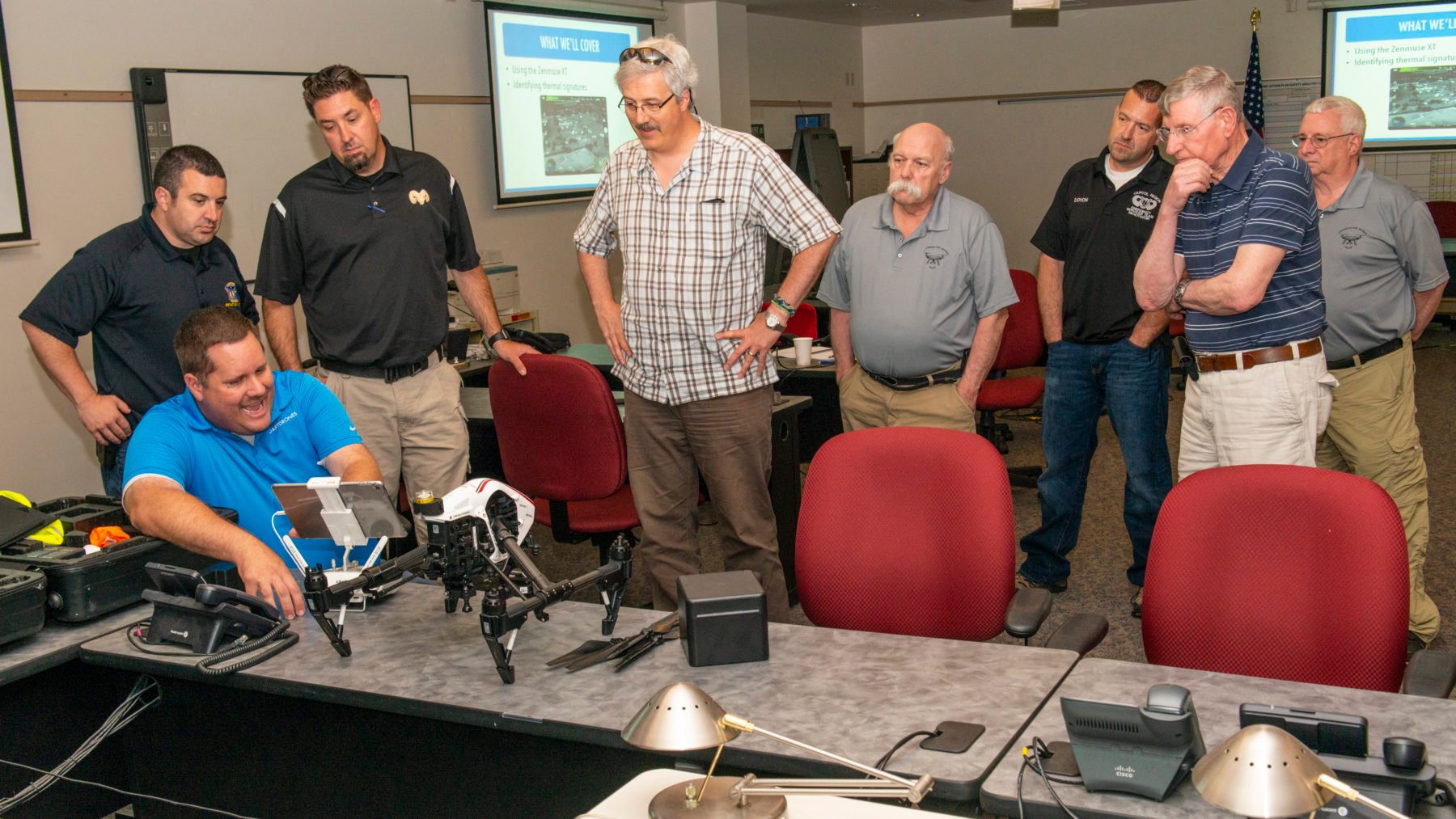 DARTdrones Announcements
Over $300,000 in Grant Funds Awarded to 80+ Departments in Round One of the DARTdrones Public Safety Drone Training Grant Program
In February 2018, the DARTdrones Team announced the launch of their Public Safety Grant Program to honor the one-year anniversary of their appearance on 'ABC's Shark Tank'. At the launch of their grant program, the company pledged to offer $100,000 in public safety drone training grant funds as a commitment to save more lives with drones. They declared that their $100,000 pledge was just the beginning – which was an accurate statement as DARTdrones ended up pledging over $300,000 in free drone training to over 80 police and fire departments around the country. DARTdrones is excited to announce the launch of Round Two of their Public Safety Drone Training Grant.
Drone Training Grant Round One Recap: $300,000+ Pledged
Within the first month of Round One being launched, DARTdrones awarded funding to over 40 public safety departments nationwide. Based on the unique needs and sUAS use cases of each department, most grant recipients were awarded the following package: 2 free spots in In-Person Flight Training courses, 2 free spots in Part 107 Test Prep courses, 2 free spots in 11 online continuing education courses, and assistance with a COA application as well as credit towards private, on-site training.
DARTdrones Chief Public Safety Flight Instructor, Mike Uleski, commented on Round One of the grant program stating: "2018 is shaping up to be the year of the drone for public safety. Very few technologies have so quickly revolutionized the day-to-day operations for law enforcement, fire/rescue, and emergency management. As a professional in the public safety sector, it is an honor to assist other agencies integrating unmanned aerial systems into their operations. It is indisputable that this technology provides a safer working environment, but also allows us to better serve the citizens we protect."

Awarded Public Safety Departments in Round One
St Michaels Fire Department
San Marcos Pass Volunteer Fire Department
Gilt Edge Volunteer Fire Department
Hershey Volunteer Fire Department
Solomons VRSFD
Sharon Police Department
Glassboro OEM
Killeen Police Department
Wicksburg Volunteer Fire Rescue Department Inc.
Jackson County Sheriff Dept
Orange CT
Artesia Police Department
Jacksonville Sheriff's Office (SWAT)
Harnett County Sheriff's Office
Corona Police Department
Kansas City, Missouri Police department
Nashua Police Department, New Hampshire
Nashua Police Department, Iowa
Demarest PD
Cheswold Volunteer Fire Company
Factoryville Fire Company
Hamilton County Emergency
Atlantic City Police
DuBoistown Fire Department
Golden Valley Police Department
Washington Volunteer Fire Department
Cheshire County Sheriff's Office
Grand County Sheriff's Office
Marshall County Drug Task Force
City of Bryan Fire Department
Manchester Emergency Management
Department of Emergency Services Chester County PA
Washington County Department of Public Safety
Paris Fire Department
Day County Search and Rescue
Huntley Police Department
Colorado Parks and Wildlife, Cherry Creek State Park
Warrensburg Fire Department
Plainfield Police Dept.
State Attorney's Offcie 4th Judicial Circuit
Flagler Beach Police Department
Blue Springs Police Department
Jones County Sheriff's Office
N Okaloosa CERT
Central Valley HIDTA
Florida Atlantic University
Manitowoc Police Department
City of Beacon Police Department
Newton County Sheriff's Office
Ocean Shores Police Department
St. John's Fire District
Spotswood Police Department
Midwest City Police Department
Farmington Hills Police Dept
Vigilant Hose Company No. 1 of Port Vue, PA
Number One Volunteer Fire Department
Niles Police
Keyport Police Department
Colchester Fire Department
Kernersville Police Department
Sanilac County Sheriff's Office
Martinsville Fire & EMS
Arlington County Fire Department
Greensboro Fire Department
Arab Police Department
Town of Greenburgh Police Department
Hamden Police Department
Flagstaff P. D.
Sharon Fire Department
Yarmouth Police Department
Laguna Beach Police Department
West Valley City Police Department
Surf City Fire Department
Endwell Fire
Vermont State Police
City of Manchester Police Department & Clay County School Board
Bell County Rescue Squad
Westborough Police Department
Milford Police Department
Loudoun County Sheriff's Office
California Department of Fish & Wildlife
See What Drone Training Grant Recipient's Are Saying
Westborough Police Department
"Recently we had Michael Uleski of DARTdrones instruct our unit on the physiology of night flight, thermal imaging, & aerial search and rescue. The course was taught over two days and Mike was an awesome instructor, clearly knowledgeable. A number of Operators commented on how easy Mike's instruction and demonstrations were, he followed up his instruction with real world application, he was impressive. The training provided by DARTdrones was valuable and it shows why DARTdrones is a leader in the industry!" – Detective Michael Daniels of the Westborough Police Department
---
Manchester Emergency Management
"First, the class delivered more than we expected or you advertised.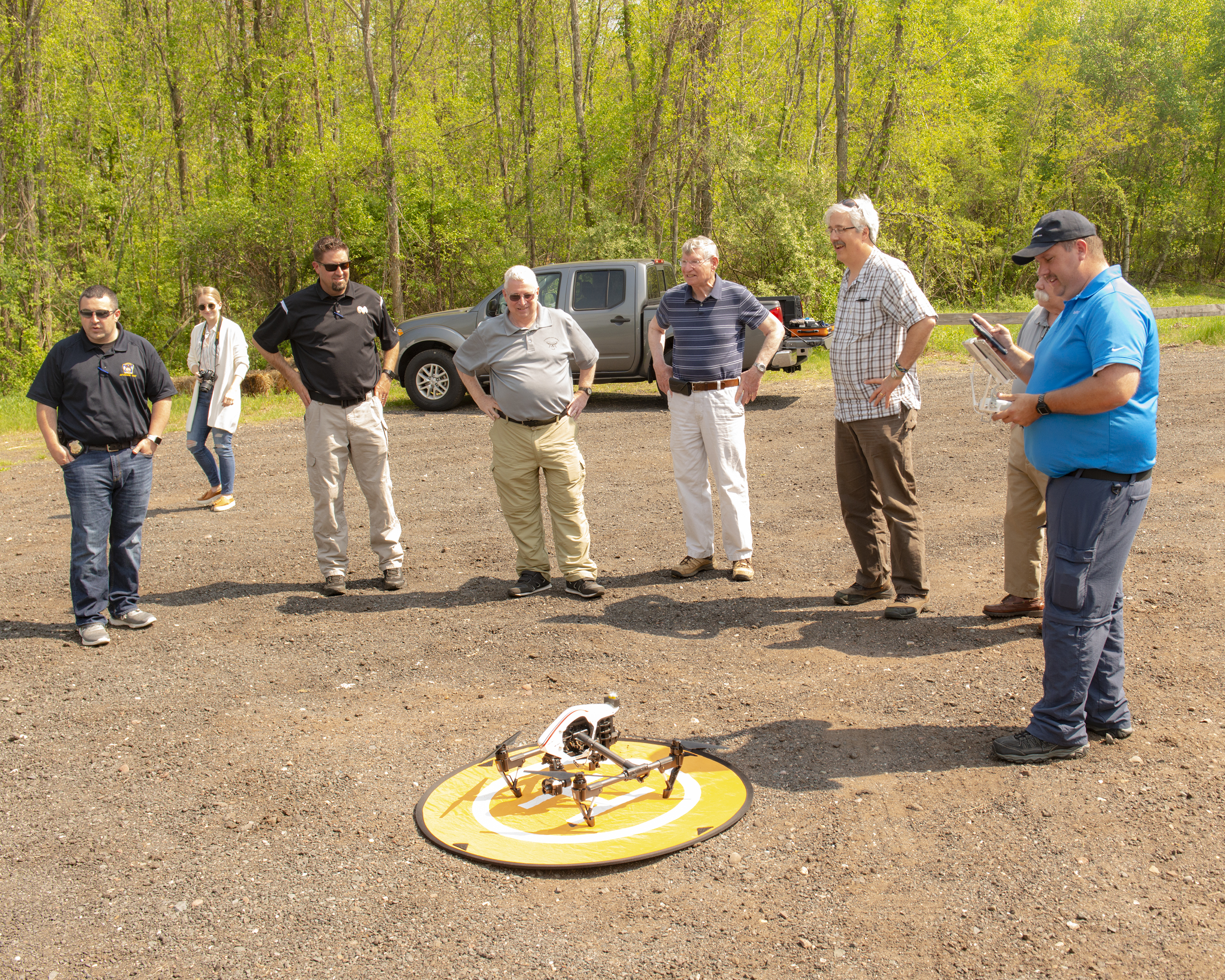 Second, Mike has such a vast knowledge of flying, FAA requirements, the different products on the market and he is a great ambassador for DARTdrones. (Unfortunately, I have had the unpleasant fortune of attending other classes where the instructor was not knowledgeable, burnt out or just sour and not engaged. This WAS NOT the case with Mike!) He is professional, enthusiastic, experienced and knowledgeable. (Did I say knowledgeable enough)? He has forgotten more than we will ever know about drones and flying! I can not speak highly enough about him. 
Third, one additional side benefit Mike possesses is the fact he is a firefighter and police officer. He can speak "our language" – he's been there – done that. This knocks down some barriers that many public safety officers have with instructors who have never experienced what they have experienced. He talks and understands our language. This is a HUGE asset!" – Donald Janelle of Manchester Emergency Management
---
City of Bryan Fire Department 
"The course was held at the City of Bryan Police and Fire Complex in Bryan, Ohio. Ten people from Bryan Fire Dept. and Williams Co. Sheriff's Office, five from each agency, attended the training. The five firefighters have successfully passed their part 107 test and are beginning to receive temporary certificates. We are ready to begin flight training on our UAS and plan to be operational in October. While I did not attend the course (already certified), everyone I spoke with found the course very informative and engaging. Wonderful comments about the course instructor. I found the students well informed and knowledgeable about relevant information necessary to successfully test. 
We intend to use the drone to assist with fire ground operations, investigate possible hazmat releases for identification and access to the incident. We would assist with search operation for missing persons. The Sheriff has used his to photo accident scenes and assisting ground personnel to locate items known to be in a corn field." – Douglas A. Pool, Assistant Fire Chief of Bryan Fire Department
---
Sanilac County Sheriff's Office
"In March of 2018 I, Sgt. Ron DuBois, was in the process of researching what was needed to start a UAV program for our Sheriff's Office. While searching through information I found Dart Drones. I learned about their company and training program. I also found that they were offering a public safety grant to help agencies get training. The application process was simple and easy to understand. I was surprised to get a call soon after the application announcing that we had been awarded the grant. One of the best parts was how easy it was the accept the grant. Some grants have many string attached, matched funding, or restrictions. This grant was easy, either choose to put the funds towards hosting your own course or attend one of the many courses offered around the country. Simple.
In July 2018 Sgt. Moore and Sgt. DuBois of the Sanilac County Sheriff's Office attended to the Basic Flight and Part 107 prep course by Dart Drones in Chicago. The instructor was Rick Mills.  Rick presented himself in a professional manner and clearly has lots of experience in general teaching. Rick did an excellent job going over the basics of flight and equipment. After the class the online resources and practiced tests were amazing tools. After about 2 weeks of studying we both took the test and passed on the first try and I'm proud to tout my 95% score.
The Sanilac County Sheriff's Office plans on starting a sUAS program in the very near future. The program will include training requirements, policies, and documentation requirements. We intend on buying two DJI systems to meet our needs, one for main missions and one for training and supplemental missions. The sUAS will be used in accident investigations, crime scene documentation, tactical operations, and search and rescue. Being a large rural county with a large international body of water, the search and rescue benefits of aircraft are nothing new to us. We have been using a volunteer Aero Unit with fixed wing aircraft for years. The drone program will further those capabilities by allowing easier small area detail searching and by using the advanced optics systems. The drone will be our primary aviation asset at night." – Sergeant Ron DuBois of Sanilac County Sheriff's Office
Apply for a Public Safety Drone Training Grant
DARTdrones has recently launched Round Two of their grant program. As an approach to save more lives with drones and get more public safety drone programs off the ground, the DARTdrones Public Safety Grant provides full or partial funding to departments for courses such as Part 107 Test Prep Training, Basic Flight Training, Search and Rescue Training, Accident Investigation and Aerial Disaster Response Training, and a number of consulting and legal documentation writing services.
To learn more and apply for Round Two grant funding, click here.