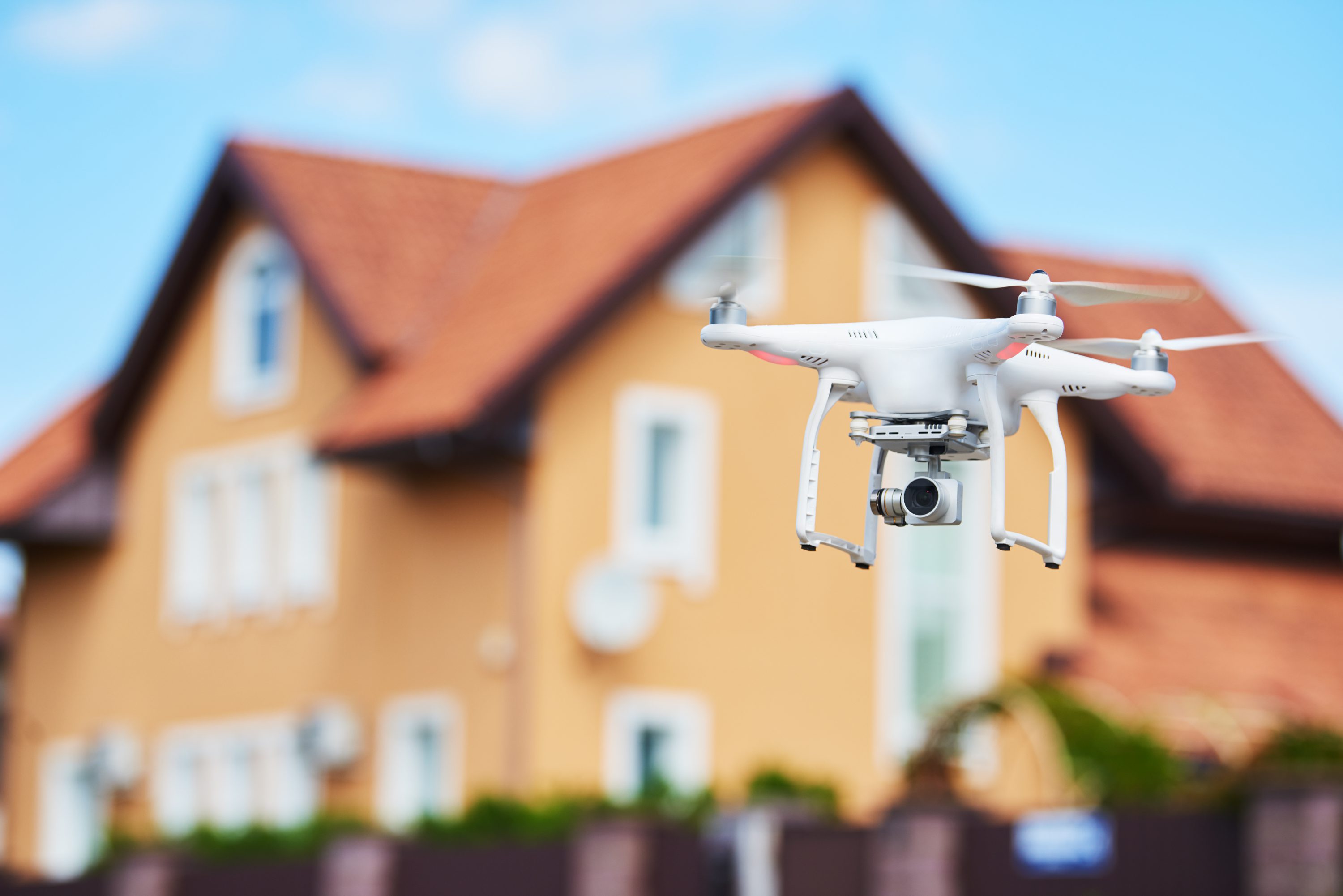 Real Estate
5 Tips for Starting a Real Estate Aerial Photography Business
Often times, people looking for a new career path reach out to us for insight into the drone industry. They hear a lot about the growth, and wonder how they too can be part of this revolutionizing industry. With a high demand for drone pilots in the real estate aerial photography market, this career path can be a lucrative and rewarding one. If you are wondering how to launch a successful drone business, look no further! We have laid out 5 (expert approved) tips for starting an aerial photography business in real estate.
Growth in Real Estate Aerial Photography
At the end of 2016, 26% of commercial drones were being used for real estate. This number is projected to keep increasing as more and more real estate businesses label drones as an essential tool in their toolkit. Did you know: homes sell 68% faster when using aerial photography and 73% of homeowners prefer to list with an agent who uses aerial video (source: NAR).
Tips for Starting a Real Estate Aerial Photography Business
We cannot be more excited about where the drone industry is headed, and we want to help you succeed! Take a look at some tips that will get your real estate aerial photography business off the ground.
Know the rules – The FAA drone regulations are set in place for a reason, so you must know them. Keep in mind – the FAA does not prohibit a certificated drone pilot from flying over private property, however, some local laws have been put into place that do limit where a commercial operator can fly their aircraft. These laws are often put in place in response to privacy concerns. If you are capturing aerial photography for commercial real estate listings, there's no reason you should be flying low and close enough to a neighbor's home to raise their concerns. Bottom line: know the local rules and fly responsibly!
Learn the trade – It is very important for any real estate aerial photography professional to understand aerial camera angles, desirable flight paths for video capture, optimizing camera/gimbal settings, etc. This will all result in great aerial photography which will then attract more customers to your business.
Get your drone insured – Although drones are much cheaper than capturing aerial imagery from an airplane or helicopter, they are still a big enough expense that you'll want to get it insured. There are many great and affordable drone insurance providers that can cover your flights.
Get drone training – Getting proper flight training to fly your drone for commercial purposes is essential. It will not only teach you how to fly the drone, but also the rules and regulations set in place to fly legally. You will also need to pass the FAA Part 107 Airman Knowledge Exam. If successfully passed, this exam will classify you as a legally licensed commercial drone pilot.
Become comfortable with social media – Launching a drone business is very modern and innovative, so you must be modern with your marketing strategy. Use your drone footage as a digital marketing strategy. Post your aerial photos, videos, and virtual tours on all social media platforms. Some main platforms being Facebook, Instagram, Twitter, Linkedin, and Google +. This will create organic content and social engagement which will attract people to your profile and listings.

What's Next?
If you are interested in launching your own real estate aerial photography business, be sure to make time and get hands on drone training and Part 107 certification. Not only will you need your Part 107 Certificate before you can fly a drone commercially, a hands on flight training course will allow you to learn, and be professionally coached on the most effective techniques for capturing quality aerial imagery; something that you will not get by reading articles or viewing videos online. Also, check out our drones for beginners, starting a drone business, and aerial photography courses. Visit us at www.dartdrones.com or call us at 800-264-3907!