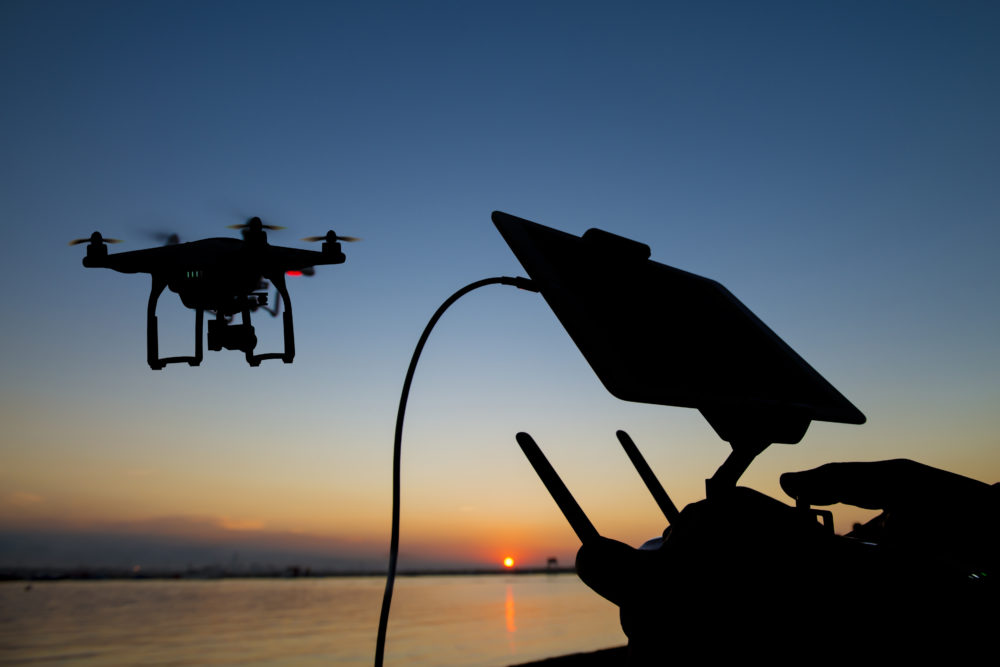 Drone Laws
FAA Drone Regulations Recap
I attended Sun N' Fun, the annual aviation extravaganza in Lakeland, Florida, this April. While there, I attended an FAA Drone Regulations seminar for UAS updates. Jim Malecha, an Aviation Safety Inspector and one of the individuals who is involved in the creation of 14 CFR part 107, spoke to the audience.
As the audience grew, it was obvious that the majority were already certified remote pilots, or operated under a 333 exemption. So Mr. Malecha offered to do a round table discussion, rather than a review of part 107. I'm passing along some of the takeaways from this great opportunity.
How the FAA Views the Regulation of UAS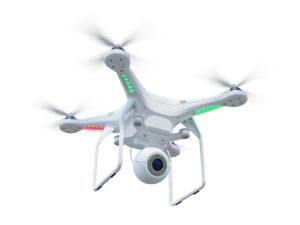 One of the main points that the FAA wants to make clear is that UAV's are no longer just a part of the toy or hobby industries. They are part of the aviation industry. We are now considered "pilots," and the machines we fly are "aircrafts." With this designation comes many growing pains. Malecha recommended reading the preamble to part 107. These paragraphs lay out the concerns of the FAA with the exponential increase in the use of UAS, but with the intent to be flexible and allow the technology to evolve.
One quote that stuck with me from Malecha was, "The creation of part 107 was not an evolution of existing aviation regulations to include UAS, it is a revolution for the world of aviation as a whole."
Airspace Authorizations 
He knew this subject would come up, and expected it to come with torches and pitchforks from angry remote pilots who want a streamlined protocol to receive airspace authorizations in real time. The FAA's first goal is creating an environment of safety, not to cause frustration or squash the hopes and dreams of drone entrepreneurs.
With the soon to be published grid maps, remote pilots will be able to more easily design their airspace authorizations when submitting them through the online portal. Requests that conform to the requirements of the grid maps for the locations you wish to operate in will be returned much faster. Operations that would be outside of the grid map requirements, such as a higher altitude than the grid map is listed for, could still be approved, but will undergo additional scrutiny for risk mitigation.
This is also the precursor to the mobile/online app that will allow for instantaneous airspace authorizations. The FAA is working on this, and hopes to have it roll out later this year.
Special Government Interest (SGI) Authorizations
Entities that operate as a public aircraft operation with a certificate of authorization (COA) have been able to receive emergency airspace authorizations for the interest of life, safety or preservation of property. However, the popularity of the COA's for public safety agencies has been waning, with many more now operating under part 107 regulations. This can cause an issue when an agency has to operate for an emergency need in controlled airspace that requires an authorization. If the agency has not received prior authorization, they must go through the online portal which cannot provide expedited authorizations.
They are working on a stop gap measure that will allow public safety agencies to receive these expedited authorizations and take advantage of the emergency airspace authorizations that are available to agencies operating under a COA.
FPV and FAA Drone Regulations
This is one area where the FAA and Academy of Model Aircraft do clash, much to the angst of the FPV race drone community. The AMA document No. 550 has provided safety recommendations when the pilot is operating FPV, and is not flying the aircraft by line-of-sight. This includes the requirement for a spotter.
The FAA's opinion is that the AMA is for flying recreationally, with visual line of sight, and by a pilot that is directly looking at the aircraft to control it.
Previously, the FAA did not pay much attention to FPV pilots who were operating under AMA safety recommendations, but this is expected to change as FPV will be viewed with more scrutiny by the FAA. It was recommended that if you wish to fly by FPV, to do so as a certificated remote pilot under part 107.
Waivers from FAA Drone Regulations
Many sections of part 107 allow for waivers if the operator is able to provide a safety plan to mitigate risk. The waiver request must address the performance based standards as provided by the FAA. Most commonly, operators are requesting waivers for:
Flight at night
Flying over people
Flight beyond visual line of sight
Flying from a moving vehicle
Flight at altitudes above 400 ft. AGL
The FAA has found that most of these waiver requests meet the performance based standards. We don't want FAA resources tied up in reviewing and approving these waivers. So the FAA will write performance-based standards into the regulations. This will allow for these operations to be conducted without the need of writing a specific safety plan. The operation must be within the scope of the regulation as written. If you wish to still operate in a manner outside of the FAA drone regulations, you will then submit a waiver with your safety plan and risk mitigation for review.
333 Exemption
Will 333 exemptions be renewed now that part 107 is in effect? Simple answer. Possibly yes … and possibly no. Prior to part 107, the 333 exemption was the primary option UAS operators had to fly commercially.
The renewal of a 333 exemption will depend on the specific operations that the requester wrote into their 333 exemption. If the FAA determines you can operate under part 107, it will allow your 333 exemption to expire and a renewal request will be denied. But, if you have an operation that would be outside of part 107, your 333 exemption may be approved. This will be a purely situational decision.
Remember, you cannot mix and match your 333 exemption with part 107 regulations. Pilots must conduct each flight under one or the other for the entirety of the flight.
Commercial UAV registration and FAA Drone Regulations
All UAVs over 0.55 pounds require a registration, either for recreation, or commercial uses. The difference is that as a hobbiest, or flying for recreation, you register yourself. All of your aircraft will carry the same identification that the FAA issued to the owner. For the commercial UAV, each will have a unique registration number connected to the specific UAV make, model, and serial number (if available).
One issue is when you replace your commercial UAV because of a warranty issue, malfunction, or crash. To expedite the return of your UAV, most manufacturers will return a new, or refurbished, unit to you. The new UAV will have a different serial number than the aircraft you sent in for replacement or repair. If you receive a UAV back that is not the specific UAV you sent in, it must be registered. And yes, you have to pay another $5.
The other issue is that if the UAV that you originally sent in is sold as a refurbished unit. Then the new owner cannot re-register it as a commercial UAV until the original owner has it deregistered. This process is also required if you sell your aircraft to another person. And no, they don't refund your $5.
Beyond visual line of sight (BVLOS) and FAA Drone Laws
The FAA is very aware that flying beyond visual line of sight is the holy grail for the UAS industry. The technology has proven that the capability is there. The FAA drone regulations just want to make sure pilots do it safely. Currently, the FAA has approved a few operations for BVLOS. The FAA holds this area to a very high standard. However, it will become more common in the coming years. The FAA will get a better handle on the safety issues related to BVLOS flight, and advancing technologies will become available for the UAS operator to see and avoid other aircraft and hazards.
Moving forward
You know that a seminar was worthwhile when there is an air show going on outside, but you're willing to sit for 90 minutes talking about drone regulations. I hope this information shows that there is no slowing down of the UAS industry in the eyes of the FAA. They are doing everything they can to allow these new technologies to develop, while maintaining an environment of safety for all of us that are sharing the national airspace.
I want to thank Jim Malecha for taking the time to speak with us about FAA drone regulations. The information provided was invaluable to those of us wanting to keep the UAS industry moving forward. Malecha said something I've said before, "remember, we are only seven months into this. Imagine where we will be next year."
Mike Uleski is one of DARTdrones' expert pilot instructors. He has written extensively for the blog at DARTdrones.com. He wrote this post on FAA drone regulations.