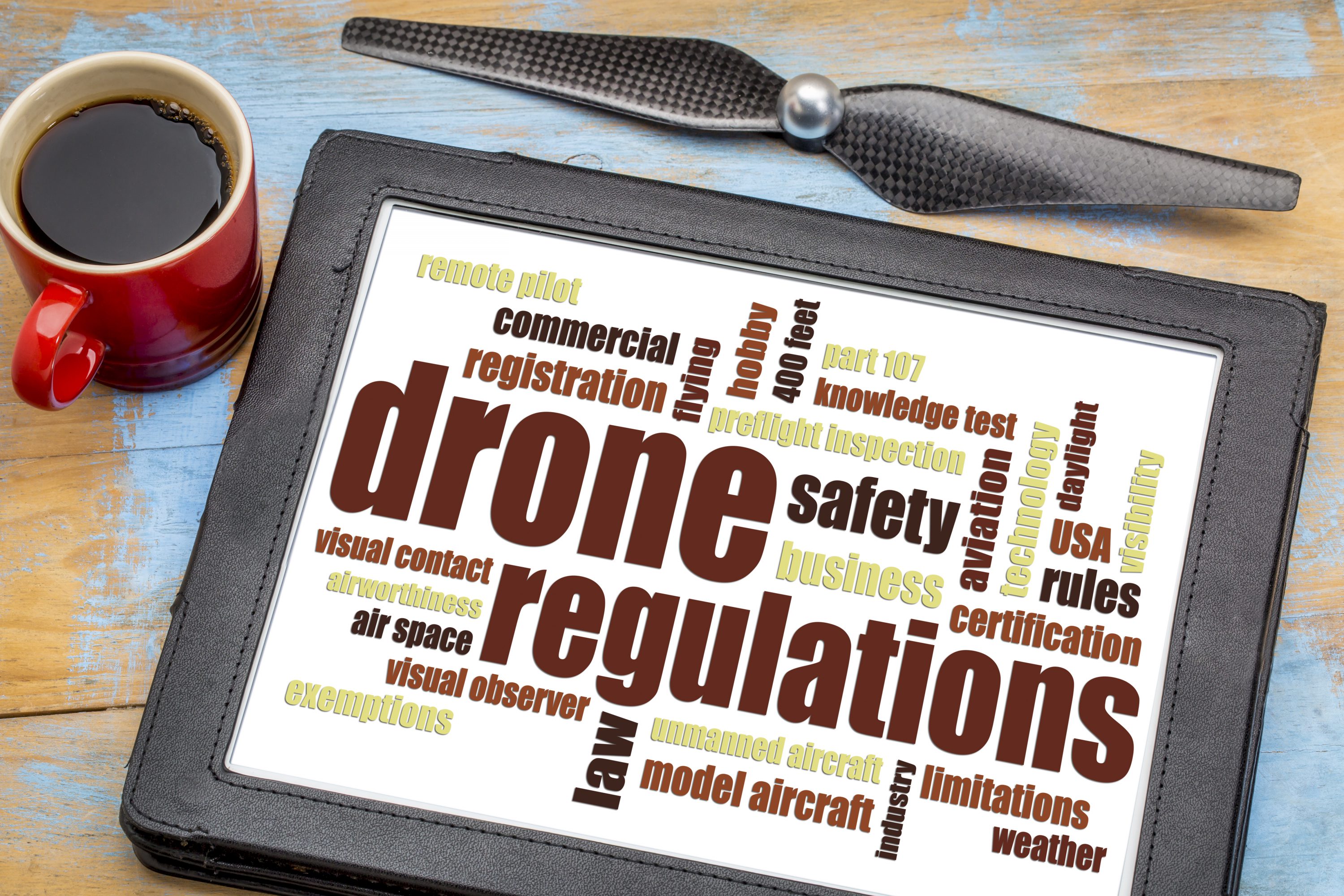 Drone Laws
Part 107 vs COA – Which is better for your drone program?
It can be very challenging and confusing when an organization decides to launch a drone program. Every drone program is unique and requires different components. Launching a drone program raises many questions – which drone is right for your program, what to include in your sUAS standard operating procedures, how to get drone training – the list goes on! But what about Part 107 vs COA? This is a very important (and often confusing) question to tackle.
What is Part 107?
In August 2016, the Federal Aviation Association (FAA) launched a new set of regulations known as Part 107. This new set of Federal Aviation Regulations, or FARs, were the FAA's first official rules governing the commercial use of small Unmanned Aircraft Systems (sUAS). In addition to outlining the operational limitations of sUAS, Part 107 also provided requirements for the issuance of a Remote Pilot Certificate with an sUAS rating for commercial drone pilots. Part 107 is also intended to be the first step towards full integration for the use of drones into the National Airspace System (NAS). The full set of regulations has been published in the Federal Aviation Regulations Aeronautical Information Manual (FAR AIM).
A Part 107 Operator's Certificate, or "drone license" allows a person to get paid for flying a drone. The purpose of the drone license is to ensure that a commercial drone pilot is familiar with and safely abides by the established drone rules of the sky.

What is a COA?
The Certificate of Waiver or Authorization (COA) for Public Aircraft Operations gives a good amount of flexibility to the organization who holds the COA. This certificate is an excellent option for qualifying governmental and nonprofit organizations, including the below:
Local Municipalities
Fire Departments
Police Departments
Public Schools
Although a COA can provide an organization with a tremendous level of flexibility, the interested organization has to first request a COA from the FAA and then submit a series of information. So, while a COA does provide flexibility, it's a longer and more difficult process than Part 107.

Part 107 vs COA – Which is right for my drone program?
Some organizations operating their drone program under Part 107 find that many of the regulations restrict them from performing certain tasks; however, many sections of part 107 do allow for waivers if the operator is able to provide a safety plan to diminish risk. Most commonly, operators are requesting Part 107 waivers and authorizations for:
Flight at night
Flying over people
Flight beyond visual line of sight
Flying multiple sUAS at the same time
Flight at altitudes above 400 ft. Above Ground Level (AGL)
Flying in regions of controlled airspace
If you think your government entity would have to request a lot of the above waivers, or much of your intended flight area is located within regions of controlled airspace, it might be beneficial to go the COA route. After the FAA and the applicable Air Traffic Control facilities authorize a COA, the government entity can benefit from the below:
Operators can routinely fly within applicable regions of controlled airspace
Operators can fly under the special provisions named in their COA
Upon your COA being authorized, the night waiver portion is automatically added to the COA without added documentation
In the event of a life safety incident, the UAS may be flown over people in support of the life safety mission so long as it is with due care
Although this process is known to be longer and more complicated than Part 107 Certification, it has actually been made much easier and the process has been streamlined to allow agencies the ability to use UAS in their operations. Many agencies are now getting the 107 to start with and begin operations, then adding the COA afterwards. The FAA has been making some significant changes that are advantageous to the COA route and making strides to streamline the process.
How to Choose Part 107 vs COA
Both Part 107 and a COA have advantages and disadvantages. Again, every drone program is unique – what works for one might not work for another. The entity must either follow their approved COA as written and approved, or only operate under part 107 regulations and apply for waivers as needed for their operation. When you ask yourself "Part 107 vs COA", consider how your organization plans to operate the UAV and how the advantages/disadvantages of both will affect the overall goal of your program. Once that information is in place, it will dictate which route you choose.
DARTdrones is here to help! Whether you need Part 107 Test Prep, In-Person Flight Training, or Drone Consultation Services to ensure your flight operations are properly organized and run smoothly, our expert team of sUAS professionals are ready to help launch your organizations drone program. Check out www.dartdrones.com or call 800.264.3907 to learn more information.