Drones for Business
Overcoming Objections to Bringing Drones In-House
You've been tasked with figuring out how drones can help your company, and if you pitch your plan right, it will be your job to put it into action. As with any large scale change within an organization, integrating a drone program will take extensive research and planning to determine exactly how drones with work within your existing framework.
Plan, Plan, Plan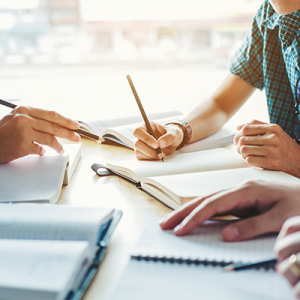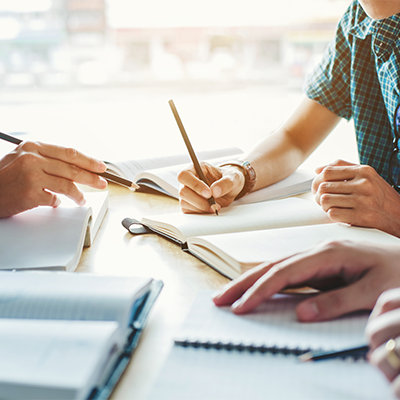 Successful drone enterprises, as we've observed, devote significant time to preliminary planning. This approach forces leaders to ideate and map each stage – from initial training to mission execution – and forecast how they will come together to create a well-run drone program. Accounting for the details ahead of time helps both your plan and pitch, increasing the chances of getting the "go" from decision-makers and team members.
Less successful attempts often jump to the "buying-and-flying" stage before making informed decisions about their program, or even which drones to invest in. So, when getting a drone program started at your organization, first consider the high-level elements – the who, the what, the how, and the why – before launch. These are program components that are foundational to a successful launch, and you don't want to be figuring them out on the fly.
Company Integration
Some companies are reluctant to take on drones because they can't imagine how the drone program will work in the company structure, and rightfully so: there are many questions to ask, for example, will the drone program be its own department, or do they exist across unique departments? How will the drone department(s) work with other departments, and who do they report to?
We suggest you map out how the program will be structured on its own, and how that works in the company's internal network. This way, your team members, even those that are not involved, will see how drones fit into the bigger picture.
Who's Part of It?
A drone program is only as good as the people working it. These individuals, often existing team members or employees of the organization, can come from a range of professional backgrounds that are not necessarily specific to drones or aviation. Their qualifications, instead, comes from their interest in learning the technology and adapting it into their work. The DARTdrones team has been sad to see drone programs fall apart due to team members not being willing or able to dedicate enough time to them. It's important to clearly understand where your team's priorities are.
We also suggest you establish a leader to manage all of the drone-related operations such as coordinating personnel, tracking hardware, post-flight data processing and management (and more). Having a centralized, skilled person to report to and monitor the many moving parts will prevent poor coordination that can result in down-time from flying.
Standardizing Skills and Workflow
Standardizing your team means ensuring everyone can operate with the required skillset and under the planned procedures. In your preliminary planning it's important to establish a standard level of training and operations that everyone will abide by.
Training is the first step to turn your drone program from a plan to a reality. It will give each team member a common foundation of knowledge and skill. Knowledge of drone rules – such as airspace, national and local regulations, and more – is of equal importance to the remote pilots flight skills.
If your team is new to drones, we suggest the DART Professional Wings Program – earning you the essential skills for drone operations and a Level 1 AUVSI TOP Certification.
You'll also find that custom standard operation procedures (SOPs) are commonly used by drone teams to ensure success and safety across drone missions. With any type of application, small or large, the SOP is referred to for mission preparation, execution, and post-operation. Drone enterprises have many moving parts; to organize and standardize these operations you will need an SOP. If you're wondering where to get started, you may want to consult our team to understand how to draft an SOP for your specific program.
Finding Your Niche
Every drone enterprise is unique in at least a few ways. There are too many variants within company structures, their employees, and their drone use applications for identical structures and operations to exist between organizations. That's why, when planning for a drone enterprise program, you could benefit from the custom solutions offered at DARTdrones. Our experts collaborate with companies to help them deeply understand what a drone program would look like at their organization. It's a vital first step to check off when bringing drones in-house, so that they can get to the fun part of the job – flying –with confidence and efficacy.
For any initial consultations, please reach out to our drone training experts at [email protected] or call 1.800.264.3907.
About the Author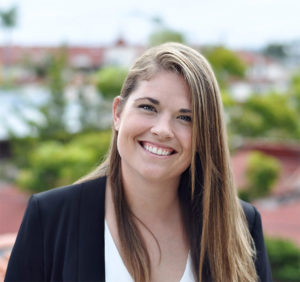 Amelia Owre is DARTdrones' Director of Training. A former Navy helicopter pilot, Amelia flew the SH-60F, HH-60H and MH-60S prior to transitioning to unmanned systems. For the past 5 years she has been responsible for developing curriculum and implementing training for the MQ-8B Fire Scout, the Navy's first rotary wing UAS. As a current Naval reservist, she continues to develop the training curriculum for the Fire Scout as well as instruct the Navy's next generation of UAS operators. She is a graduate of the U.S. Naval Academy and holds an M.S. in Environmental Science, as well as a Commercial Pilot Certificate with fixed wing, helicopter and instrument ratings.
DARTdrones is the nation's leader in drone training, program development and consultation, offering online and in-person courses in 40+ cities across the United States. DARTdrones takes pride in their comprehensive curriculum, developed by a former US Navy Helicopter pilot, as well as their 40+ flight instructors who are all manned and unmanned aircraft pilots. Visit us online at www.dartdrones.com, call 800-264-3907 or email the DARTdrones Team at [email protected] to learn more.