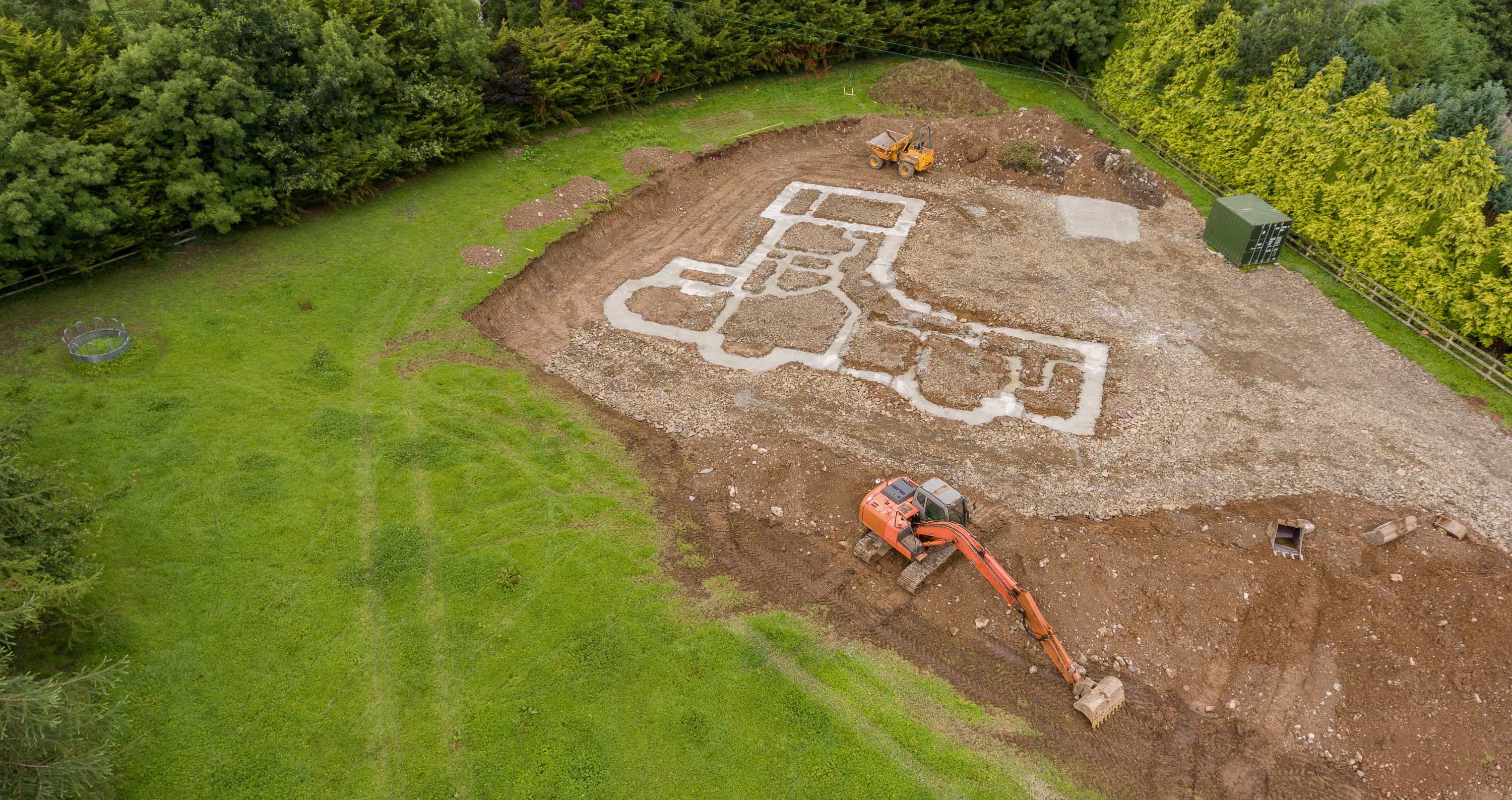 Drones for Business
Flying Construction Drones: Drones Go to Work in Construction Industry
As companies are becoming more and more acclimated with the drone industry, drones are becoming more of a staple tool within a diverse range of industries. Specifically, construction drones have been quickly finding their place on various project sites and are being used in many roles across the country. For the construction industry, exploring the use of drones is turning into implementing drones. Learn why here!
The Rise of Construction Drones
Percentage of Uses end 2016
Insurance  – 5 %
Emergency Management – 8 %
Agriculture – 21%
Construction, Industrial, etc. – 26%
Real Estate – 26%
Aerial Photography – 34%
Many of the UAS have multiple uses making the sum of percentages greater than 100%.
Why Construction Drones Are Launching on Job Sites
Eliminate injuries
Collect accurate data
Increase company efficiency
Minimize costs
Increase ROI
Decrease time spent on day-to-day work

Problems Being Addressed and Solved in The Construction Industry
Problem: Project Coordination and Communication
How drones are solving: A huge part of a construction professionals job is to coordinate and communicate. With creating million dollar projects, the need for spot-on commutation and collaboration is essential. Flying commercial drones to create 3D maps and models give various sub-teams a detailed method of tracking each others work and can be used to verify when different phases of development have been completed.
Problem: Job-site Safety
How drones are solving: Workplace injuries are a big concern for any employer, especially in the construction industry. Job-site injuries cost employers millions of dollars in compensation costs alone, according to OSHA. The use of construction drones helps diminish serious injuries by identifying hazards with aerial photography and videography. This will increase job-site safety by reducing the need for working in dangerous areas.
Problem: Gathering Accurate Data
How drones are solving: This is where drone mapping and modeling come into play. Construction drones are being used to collect mapping and modeling data. High quality maps can be produced faster and more affordable than with traditional methods, and the demand for aerial mapping services is growing rapidly in the construction industry. Industry professionals are gathering, analyzing, and sharing this drone data with various teams in their company to increase communication and production within their respective projects. A few benefits of construction drones are: pre-planning with orthomosiac maps, tracking development progress, calculating distances, and measuring volume. Commercial drones are helping to track and organize all different types of projects. Quick tip: the drone data that is collected can often serve as great footage for your marketing team!
Problem: Staying Within Budget
How drones are solving: A lot of times, construction materials end up in landfills due to wrong calculations during pre-planning. This results in money spent for inadequate return. With the use of construction drones, professionals can use the data collected for that area and apply it to a more accurate amount of needed materials for that project. Drone training and flying drones are also more affordable than hiring a manned pilot to fly an aircraft to conduct surveys, so return on investment (ROI) will increase.
Learn more
As you can see, construction drones are beginning to re-write how professionals do their job. From designing to building and marketing, drones can basically be used from beginning to end of a construction project! To learn more about implementing a drone in your department, receiving Part 107 and drone flight training, or aerial mapping and modeling training, call us at 800-264-3907 or visit us at www.dartdrones.com.