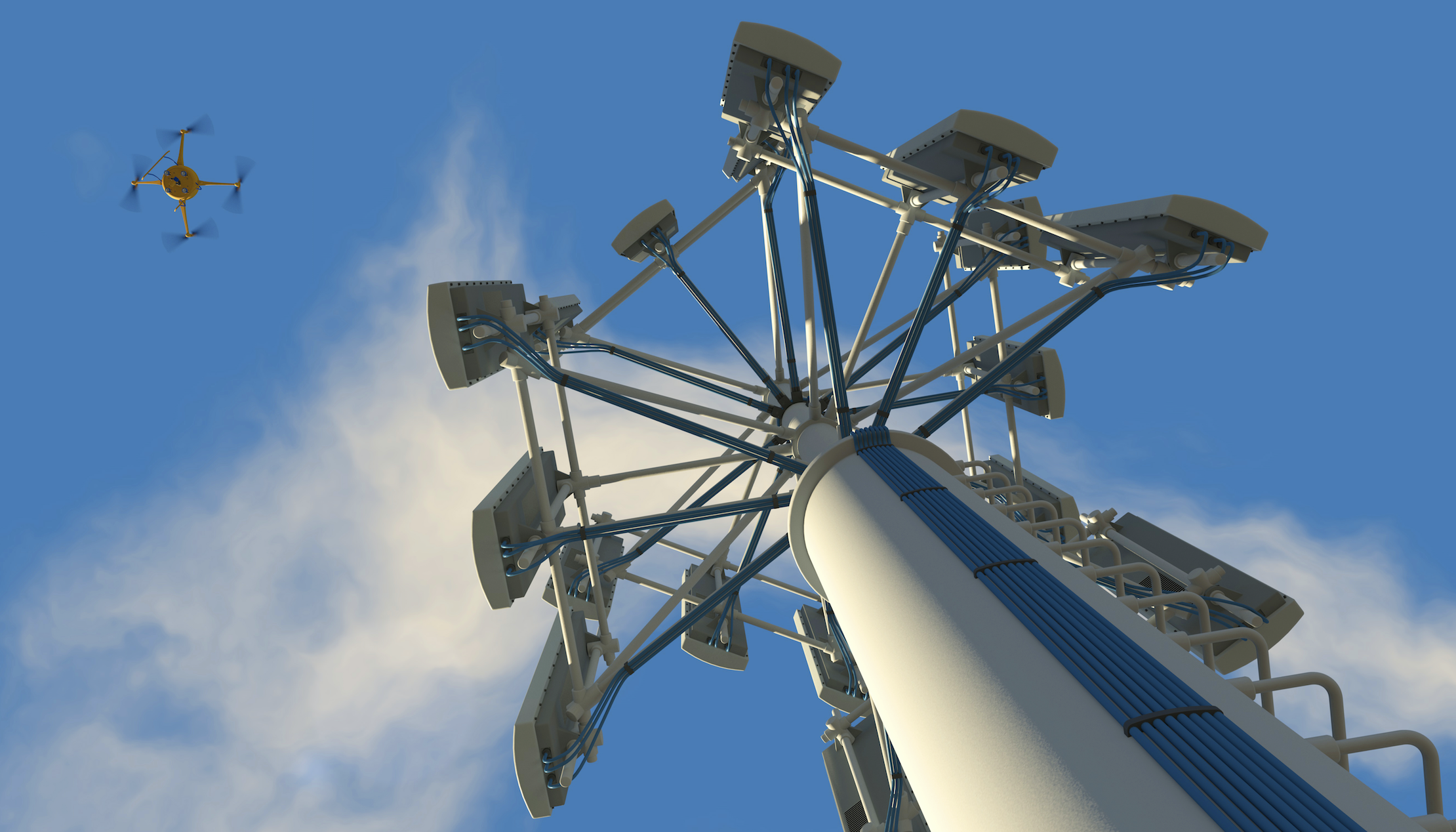 Drones for Business
Drone Tower Inspections Are Enhancing the Communication Industry
The communication industry is benefiting tremendously from the use of drones. Drone tower inspections mark yet another positive step in UAV's expansion across industries worldwide. From diminishing risk to increasing drone jobs, commercial drones are changing the way worker's maintain and inspect wireless infrastructure.

Top Drone Tower Inspections Benefits
Improve jobsite safety – Climbing towers is naturally a high-risk task for any technician. Every drone that is launched to conduct an inspection is one more technician that can safely stay on the ground. This will decrease company liability and help diminish risk.
Improve efficiency – According to a 2016 study done by Statistic Brain, there are 215,000 cell towers in the US alone. Each one of those towers must be inspected regularly, which is where flying a commercial drone comes in. Cell site maintenance and inspections can take technicians up to a week to complete. Conducting an aerial inspection can decrease this time to just four hours!
Accurate data – By deploying drones on site and using advanced imaging systems and data processing software, communication companies will be presented with operational efficiencies like the repeatable generation of reliable and accurate data.
Reduce costs – The traditional methods of visual tower inspections that involve technicians climbing the structures, or collecting imagery from manned aircraft, are very costly, especially when you consider the number of towers in the US. Having a fully operational UAV designed for the application can decrease those costs immensely.
Technology Used for Drone Tower Inspections
Since many industries, like the communication industry, are flying commercial drones for installations, inspections, and repairs, new technology has been created to improve this segment of the drone market. DJI came out with the Zenmuse Z Series Cameras to help enable industrial use of drones. These zoom capable aerial camera systems come with intelligent features that allow for easy adaption and integration within various industries. Since drone tower inspections require getting an up-close view, UAVs are often subject to electromagnetic interference. The Zenmuse Z series offers an optical zoom lens so the UAV can keep a safe distance from the tower, while still getting detailed and accurate imaging data.
Drone Tower Inspections Jobs
This one industry alone is creating thousands of drone jobs in the US. Companies like AT&T use an outsourced model where they hire 3rd party drone service providers. Due to the number and importance of cell towers, the demand for trained drone pilots will continue to grow. These jobs include inspection and maintenance of cell towers via aerial photography and videography.
Learn More
Launch your career in the growing drone industry with UAV training and Part 107 test prep from our expert flight instructors. Visit www.dartdrones.com or call us at 800-264-3907!