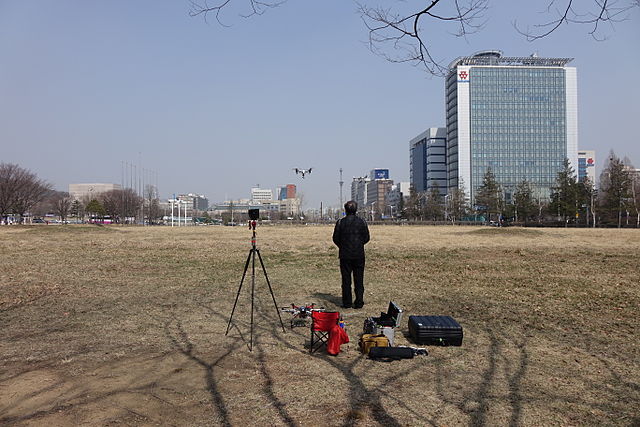 Drones for Business
Commercial Use of Drones for Businesses and Enterprise
**The FAA Regulations have been updated as of August 29, 2016. Check out our most recent blog posts for updated information.
Every day, new discovers are made about a new commercial use of drones. Drones are revitalizing dozens of industries throughout the world. Every couple of years a new technological advancement revolutionizes industries around the globe. Innovations in drone technology–particularly in the small, "personal," and quadcopter areas–has been rapid over the last few years; and drones are poised to radically change how people see and interact with the world around them. The uses are seemingly endless and every day someone comes up with a new, innovative way to incorporate drones into their business's growth and development. This article focuses on the commercial applications of drones and the next steps that are necessary in order for drones to truly take the world by storm.
Check out this video excerpt from our Drones For Beginners course, "The Best Way to Integration Drones into Your Commercial Business", for advice on getting your business started with drones.
FAA Regulations Allow the Commercial Use of Drones
The FAA considers drones to be small aircraft and because of this they have strict rules and regulations about both recreational use of drones and commercial use of drones. Check out our blog post about the FAA drone rules for Part 107 to fly your drone commercially.
Check out our DARTdrones video about how the new FAA drone rules affect your business.
Commercial Use of Drones for Professional Photography and Videography
Drones allow for incredible aerial photography angles and views that would not be accessible or possible otherwise. Drones could be implemented for unique angles in photography for events, weddings, nature shots, landscapes, and much more. They could also be implemented in the live recording of athletic events.
News and Journalism Drone Use
News helicopters may not be the norm for long with drone technology on the rise. What's cheaper: Flying a helicopter with a news team and camera crew or having one person operate an unmanned UAV? Not to mention the fact that the UAV can fit in much tighter spaces and has more utility.
Agricultural Commercial Drone Use
Farmers across the country manage millions of acres of land, crops, and livestock. It is incredibly difficult for a farmer to keep track of all of this land and product, but a drone can make this much simpler! By getting a bird's eye view, the farmer is able to easily survey the land and tend to his crops in accordance with his findings. Learn more about the commercial use of drone for farming.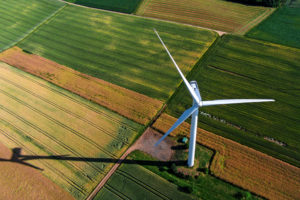 Public Safety Departments Using Drones
With the help of drones it will be much easier for first responders to track fires, survey damage, locate injured individuals, and much more.  Especially since drones are so small and versatile, they could simplify search and rescue by entering spaces that is difficult to reach as well as they could deliver supplies in remote or dangerous locations. Learn more about drones for emergency services teams.
Construction and Landscaping
There isn't a construction worker alive (or at least still in business) who starts working without a plan. Drones offer simple and easy land surveying and can assist in getting the information needed for creating blueprints and more.
Delivery and Logistics
Companies such as Amazon have been experimenting with using drones to deliver parcels with incredible speed. Drone technology has the potential to transform the way people ship things completely since they can have your purchase to you in an incredibly small window.
A Bright Future for Commercial Use of Drones
Drones are changing a variety of industries in a number of ways. Many commercial drone pilots waited years and years for the FAA drone regulations to change. Now that they are are here, it's time for your business to jump on this innovation and get started with your commercial drone program. Check out our CEO's advice from the Commercial UAV Expo on how to launch a commercial drone program for more information.
DARTdrones is a national flight school offering classes throughout the United States. In addition to Open Enrollment courses, we host private drone trainings for commercial businesses and offer consulting services for businesses hoping to implement drones into their services.