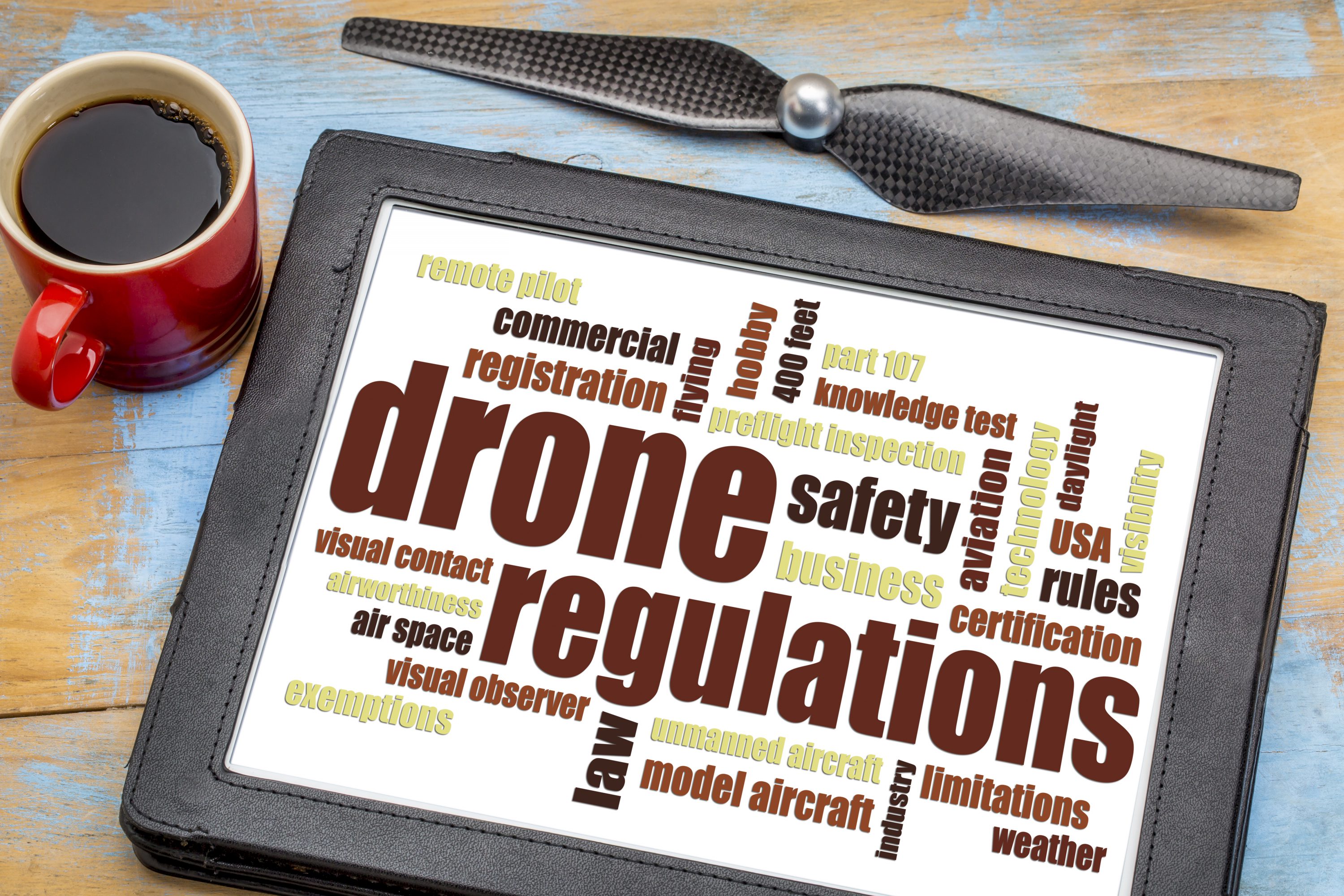 Drone Laws
Drone Waivers Approved By The Federal Aviation Administration
If you are a drone pilot wondering how many people have obtained FAA Part 107 drone waivers, or which are the most approved, then we have your answers here.
The FAA keeps a public database of all of the waivers approved from January 2016 to present day.  The list contains 1,085 entries and may seem confusing, but we went through the data and made it easier to understand.  Some recipients were approved for multiple waivers, thus, the data in the charts below will be greater than the listed entries.

The FAA approved a total of 299 Part 107 drone waivers in 2016. As of July 2017, the number of approved waivers has almost tripled to 822. This means that the FAA is approving an average of 117 waivers per month. If this pace continues, it is estimated that the FAA will produce more than 1,400 waivers during 2017. This is an amazing 1,100 more than the previous year.
FAA Regulations

Under the FAA Part 107 Operating Rules, there are 23 regulations that drone pilots must abide by unless they have the proper waiver. Here are the most common waivable rules:
107.29 Daylight Operations
This rule states that no person may operate a small unmanned aircraft during the night.
In order to fly a drone past civil twilight, a pilot will need to obtain a night waiver from the FAA.
107.41 Operation in Certain Airspace
Th

is rule states that no person may operate a small unmanned aircraft in Class B, Class C, or Class D airspace or within the lateral boundaries of the surface area of Class E airspace designated for an airport unless that person has prior authorization from Air Traffic Control (ATC), via the FAA.

In order fly a drone in these certain air spaces, a pilot will need to obtain a FAA waiver or an authorization from ATC.

However, the FAA recently announced that 50 airports are expected to offer automated authorization by the end of the year. This means that pilots will be able to use a phone/tablet application to receive an instant FAA waiver to fly in certain areas of controlled airspace.
107.35 Operation of Multiple Small Aircraft
This rule states that a person may not operate or act as a remote pilot in command or visual observer in the operation of more than one unmanned aircraft at the same time.
In order to fly multiple drones, a pilot will need to obtain a waiver from the FAA.
Other Obtainable Drone Waivers
107.31 Visual Line of Sight Aircraft Operations
107.39 Operating Over Human Beings
107.33 Visual Observer
107.51 Operating Limitations for Small Unmanned Aircraft
107.25 Operation from a Moving Vehicle or Aircraft
Approved FAA Waivers
In 2016, the FAA approved a total of 299 Part 107 drone waivers. The most demanded, denied and approved FAA waiver was 107.29 Daylight Operations. Whether for business or recreation, it seemed that many licensed pilots wanted authorization to operate their drone at night. This Operating Rule accounted for 81% of all approved FAA waivers in 2016.
This year, the demand to fly at night has increased. About 87% of all approved drone waivers have been for rule 107.29. Night operation waivers are by far the most requested waivers to date, but, the FAA is also denying waivers at a faster rate. According to an article by Drone360, about 63% of denied applications included a request to operate at night. So, just because the FAA is approving more applications does not guarantee your request will be approved.
Operating in certain airspaces will become much easier with the FAA's plan to offer instant waivers, but other rules like 107.39 Operating Over Human Beings may still be difficult to obtain.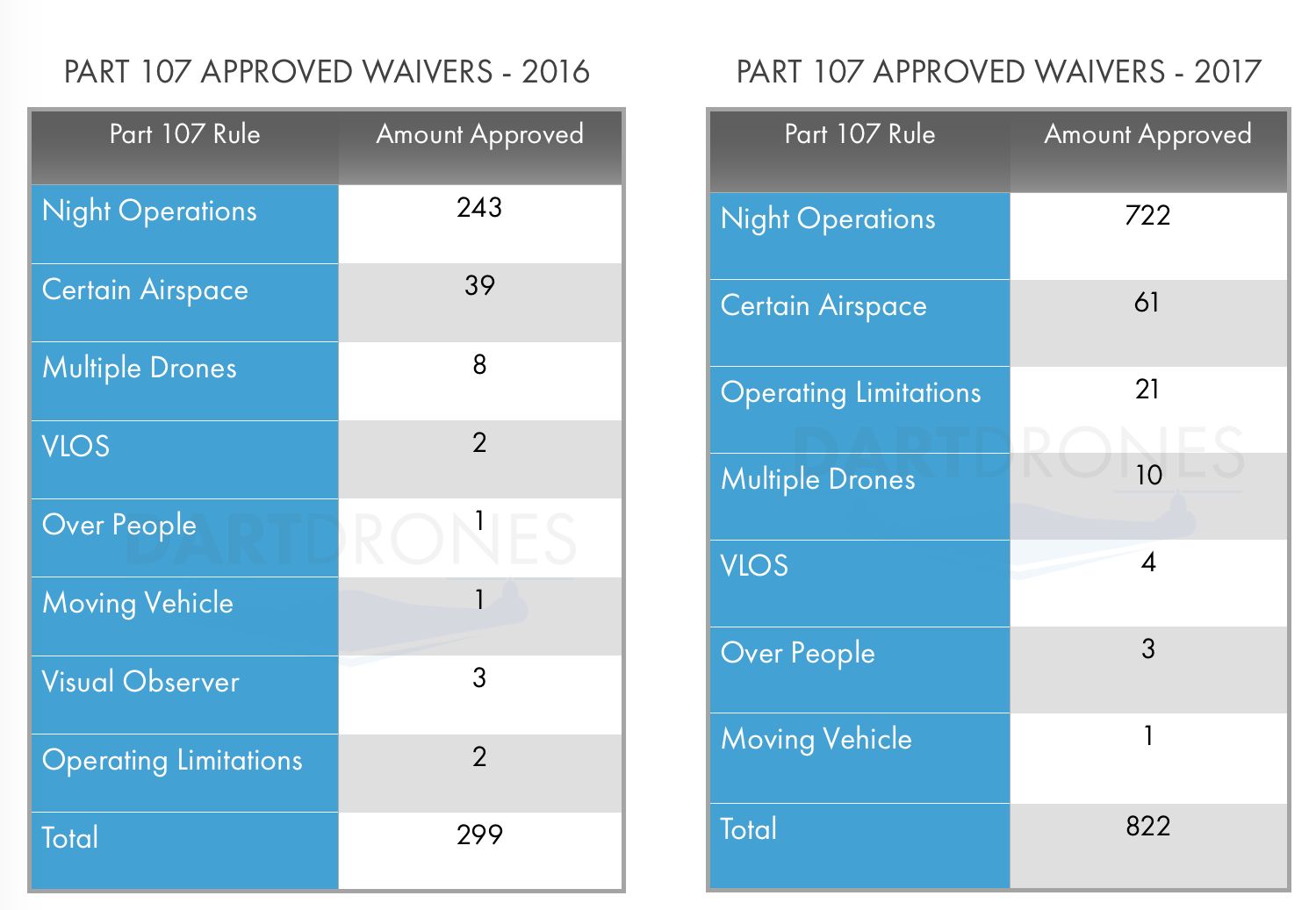 The FAA's main concern with unmanned aircraft is the safety of both the person operating the drone and the people in the vicinity of the drone. The FAA has only approved four of these waivers. Cable News Network (CNN) has been approved for two 107.39 waivers. CNN was the first to receive a waiver for operations over people in 2016. It was also the first ever to receive a 107.39 FAA waiver for drone operations over people on a closed set. The company to receive the other two waivers for operations over people was FLIR Unmanned Aerial Systems, a thermal imaging company that manufactures camera systems for commercial drones. In order to gain approval, both companies had to equip their unmanned aircraft with advanced command and control equipment not typically available to individual drone entrepreneurs.
Gaining Approval
Applying for a Part 107 waiver may seem like a daunting task. Many FAA waivers are hard to obtain and, even if approved, could take up to 90 days to receive so it is important to work smoothly. But the good news is that the FAA seems to be moving forward in a positive direction.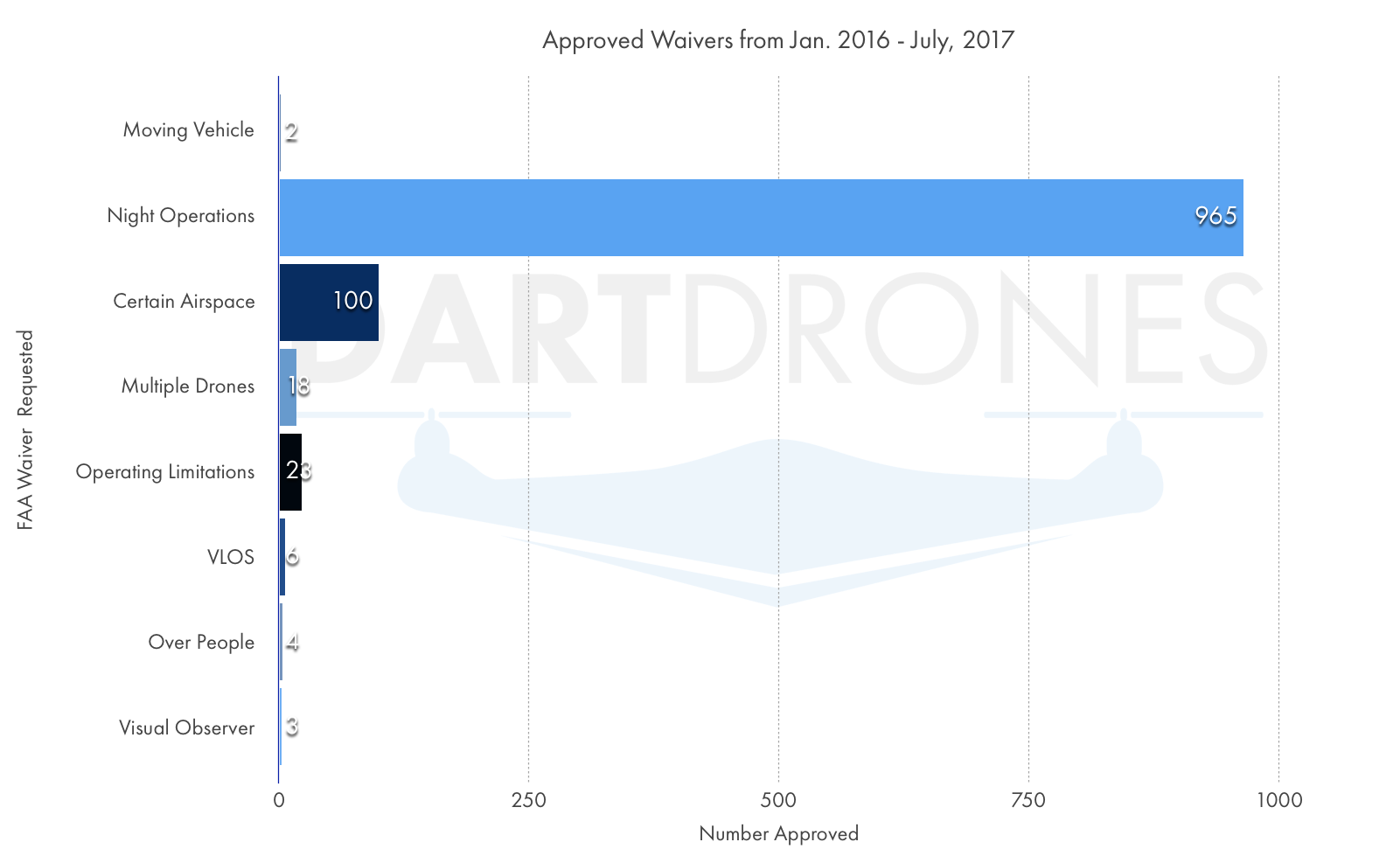 In order to get approval from the FAA, you need to make sure you clearly state your objectives with the drone. The FAA data shows that 4.8% of waiver applicants are denied because of "insufficient safety cases," and 95.2% are denied due to "incomplete information."
It is also important to apply for only the waivers you need. The more complicated and demanding the waiver request – the longer it will take for the FAA to respond. You will need to identify possible hazards and risks and list them on your request. The FAA will deny any waiver request without hazard identification and risk mitigation strategies. The FAA also advises that you respond promptly when asked for any additional information. Failure to respond within 30 days will cause your request to be withdrawn.
Drone pilots seem to have a lot of questions about drone waivers. This is a good thing. It is extremely important that you understand the Part 107 rules and fly your aircraft safely and in coordination with FAA regulations. Failing to do so can result in legal penalties and loss of your operating license. We see many times that drone journalists find themselves in trouble with the FAA due to lack of approved drone waivers. Our new drone journalism workshop is designed to help drone journalists successfully obtain waivers and fly safely.

Learn More
We are here to help! Our expert instructors care about providing the most up-to-date training.  We offer Part 107 test prep and drone flight training programs for people of all skill levels. Our UAV beginner courses are great for anyone who is new to the industry and looking to get started. We also offer 4 industry specific drone workshops for the more experienced pilot or anyone looking to learn a specific sUAS trade. Check out www.dartdrones.com or call 800.264.3907 to learn more information.