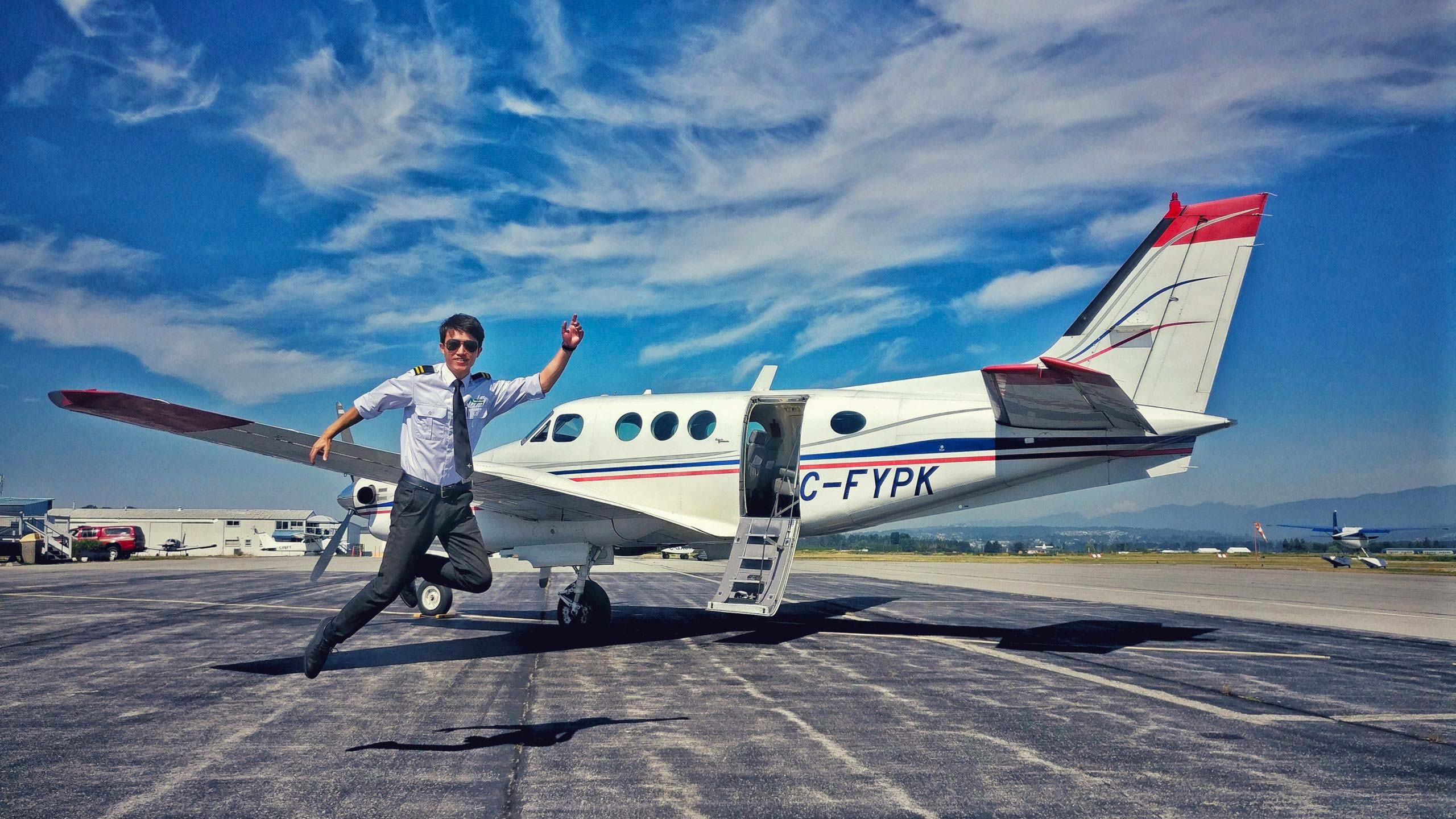 World Pilots' Day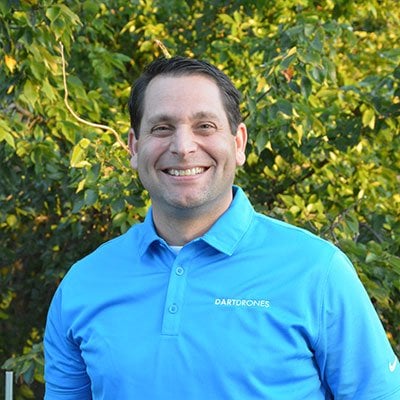 By
Jerry White
Published April 19, 2021
Last Updated April 21, 2021
Just about every profession has a national day to honor their work. Today, people everywhere celebrate World Pilots' Day on April 26 to honor the hard work and dedication of pilots worldwide.
DARTdrones would like to pay homage to all the pilots persevering through difficult times by remembering all they have contributed to the world throughout history and continue to do today.
History of Aviation
Did you know people have been flying for more than two thousand years? From the first mechanical bird to futuristic spacecraft, humans have always been fascinated with the possibilities of flight.
The first drone is thought to date back to 350 BC when Archytas of Tarentum built a mechanical wooden dove that could fly up to 200 meters by flapping its wings.
The discovery of hydrogen gas and the development of fluid dynamics and Newton's laws of motion in the 18th century provided the foundation for modern aerodynamics.
20th-century inventors laid the groundwork for modern aircraft by building heavier-than-air gliders, and advances in engine technology made widespread powered flight possible.
By the late 20th century, digital electronics sparked giant leaps in flight instrumentation technology, paving the way for the 21st century's popularity of uncrewed drones for commercial, military, and leisure use.
World Pilot's Day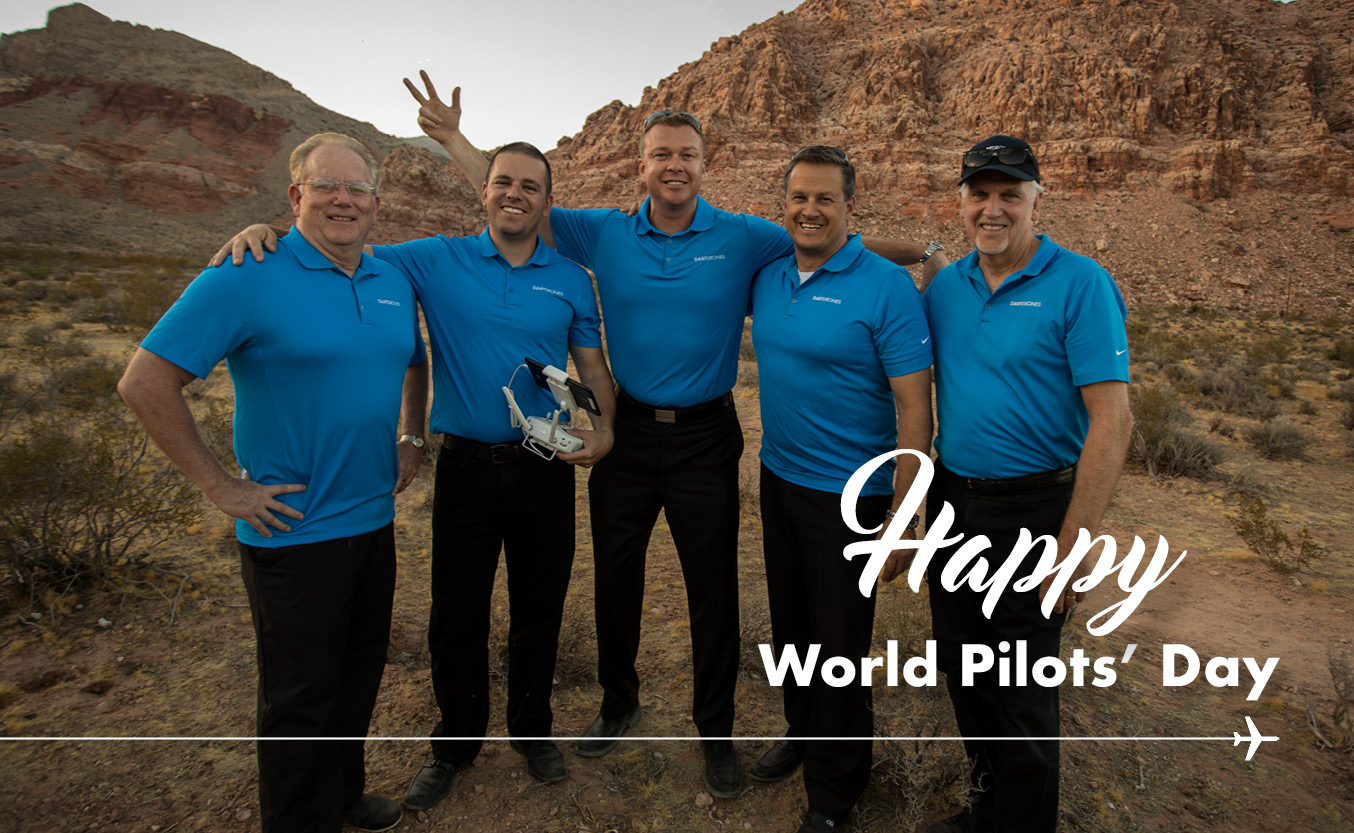 Despite the incredible history of flight, pilots didn't get an international celebratory day until 2014. Turkey initially created the day in remembrance of Turkey's first pilot Fesa Evrensev's maiden flight.
In 2013, the Turkish Airline Pilots' Association suggested World Pilot's day to the International Federation of Airline Pilots Association, and the IFAPA accepted in 2014. Now, people worldwide mark April 26 to honor the hard work and dedication of the thousands of pilots facing the challenges of modern aviation. 2021 marks the 8th anniversary of World Pilots' Day.
Aviation Landmarks
To celebrate World Pilots' Day, let's take a look at some of the greatest moments in history that directly contributed to the state of modern aviation.
December 17, 1903 – Orville and Wilbur Wright successfully launched the first powered flight in a heavier-than-air craft for a 120-foot, 12-second flight at Kitty Hawk, North Carolina.
January 1, 1914 – Glenn Curtiss designed the first plane capable of making a water landing. Thomas Benoist built the first seaplane and flew across Tampa Bay, turning the 18-mile, 2-hour boat trip into a 23-minute flight.
May 14, 1918 – The first postal flight carried mail from Belmont Park, Long Island to Philadelphia.
1927 – Henry Ford produced the first duralumin planes powered by the Ford Trimotor, referred to as the Tin Goose.
May 20, 1927 – Charles Lindbergh completed the first trans-Atlantic non-stop flight from New York to Paris. He ended the flight in 33 hours, 30 minutes, and 29.8 seconds after staying awake for 55 hours.
1935 – The U.S. established its first air traffic control tower at what is now Newark International Airport in New Jersey.
1935 – The British developed the first radio-controlled target drone, the Queen Bee.
1937 – The U.S. Navy developed America's first radio-controlled aircraft, the Curtiss N2C-2 Drone
1939 – German aviators successfully flew the first jet aircraft, designed by Hans von Ohain.
1943 – The United States built America's first jet plane, the Bell P-59.
September 1938 – The first 24-hour radar system, Chain Home, commenced operation in Great Britain.
September 18, 1959 – The DC-8, known as the plane that changed the world, entered service for United and Delta airlines simultaneously.
1969 – Pan Am purchases and flies the first Boeing 747 for commercial service. With room for up to 450 passengers, it was 80 percent larger than the DC-8.
1980 – The United States military began the Pioneer UAV Program, a fleet of inexpensive drones for reconnaissance.
June 1983 – First HALSOL (High Altitude Solar) drone prototypes were flown at Groom Lake, Nevada.
1998 – Pathfinder-plus, the solar-powered progeny of the original HALSOL, flew to a U.S. national record 80,201 feet above the ground.
August 21, 1998 – First trans-Atlantic crossing by a drone, from Newfoundland to Scotland.
April 22-23, 2001 – First trans-Pacific drone crossing, from California to Australia
2001 – U.S. armed military drones completed the first ground strikes.
2006 – First DJI commercial drone flights.
2010 – First Parrot AR drone unveiled in Paris.
2014 – Amazon makes its first drone delivery.
2018 – First passenger drones on the market in China.
Happy World Pilots' Day From DARTdrones
Did you know? Most of the instructors at DARTdrones are or have been professional pilots operating crewed aircraft for many years. Their experience and knowledge are instrumental in helping students of our courses learn drone operation skills to serve them for years to come.
While many huge strides have been made in aviation technology, there are many more to come. On World Pilots' Day, and every day, we thank all pilots, including drone pilots and instructors, for helping our world stay connected and growing together.
Keep flying high!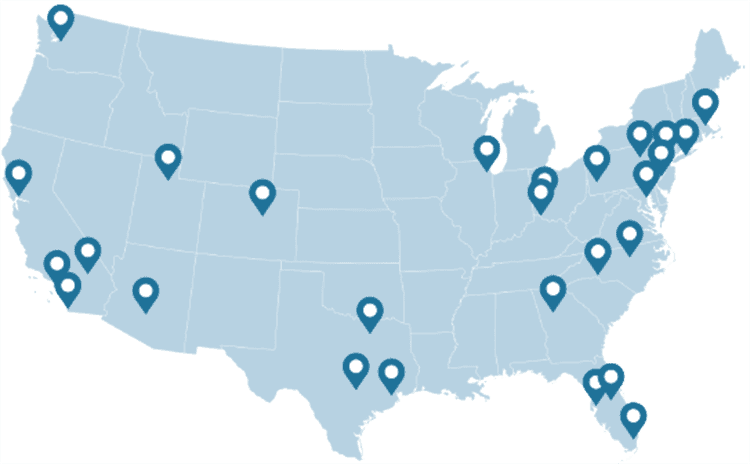 As seen on ABC's "Shark Tank"
WHY DARTDRONES? We have a proven track record for training pilots in dozens of industries.
22
QUALIFIED
INSTRUCTORS
Our instructors have manned aviation experience flying airplanes and helicopters and have gained the highest drone piloting recognitions in the industry. Many own successful UAS businesses themselves.
10+
CITIES
NATIONWIDE
As featured on ABC's Shark Tank, we are the nation's leading drone training company with an extensive network of alumni and partners throughout the country.
150+
HOURS OF
MATERIAL
Created and refined by UAS training experts, our curriculum is the best in the industry and has been tried and tested by clients in dozens of industries.
25K+
PILOTS
TRAINED
With a community of over 65,000 drone enthusiasts across the US and internationally, DARTdrones is at the forefront of UAS technology.
Expert Instructors
Our students absolutely love our instructors! Our classes are engaging, fun, and extremely informative.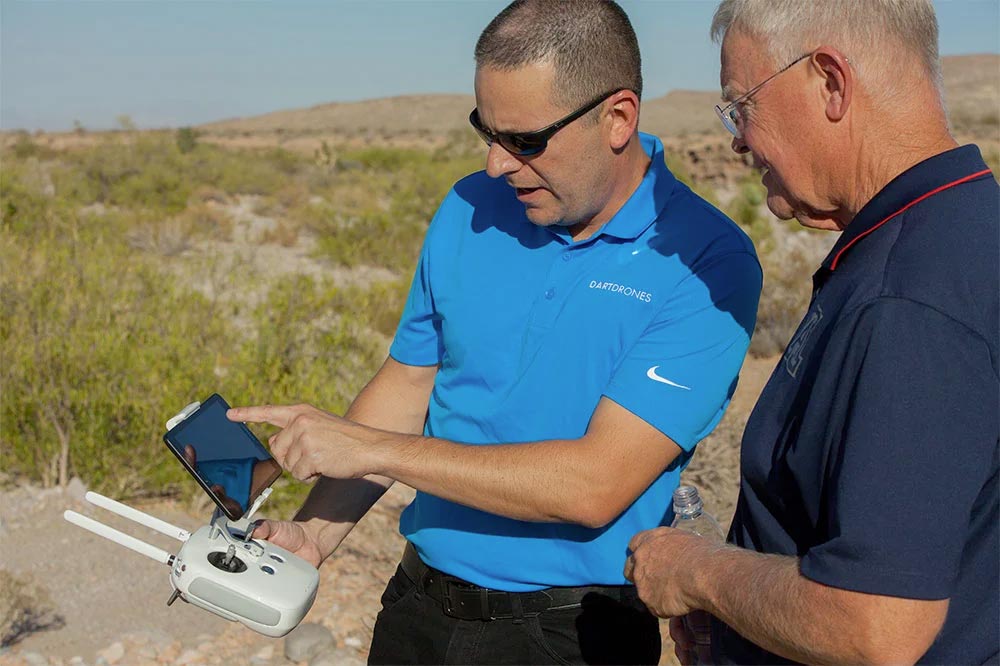 Advanced Training Courses
We don't just train our students on the basics. We have extensive advanced training courses to help our alumni succeed in mapping, inspections, disaster response, aerial photography, night operations, and search and rescue.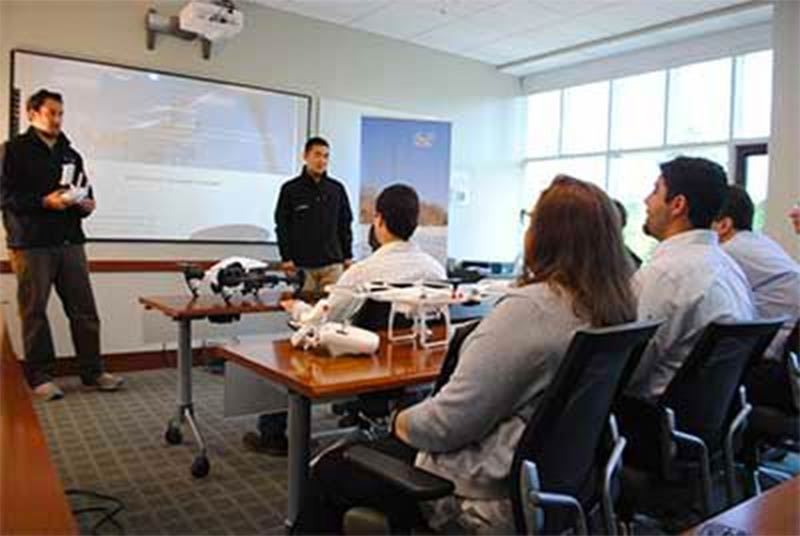 Industry Certified and Vetted Curriculum
Our curriculum has been vetted and certified by AUVSI, the leading UAS industry association, to ensure professional quality.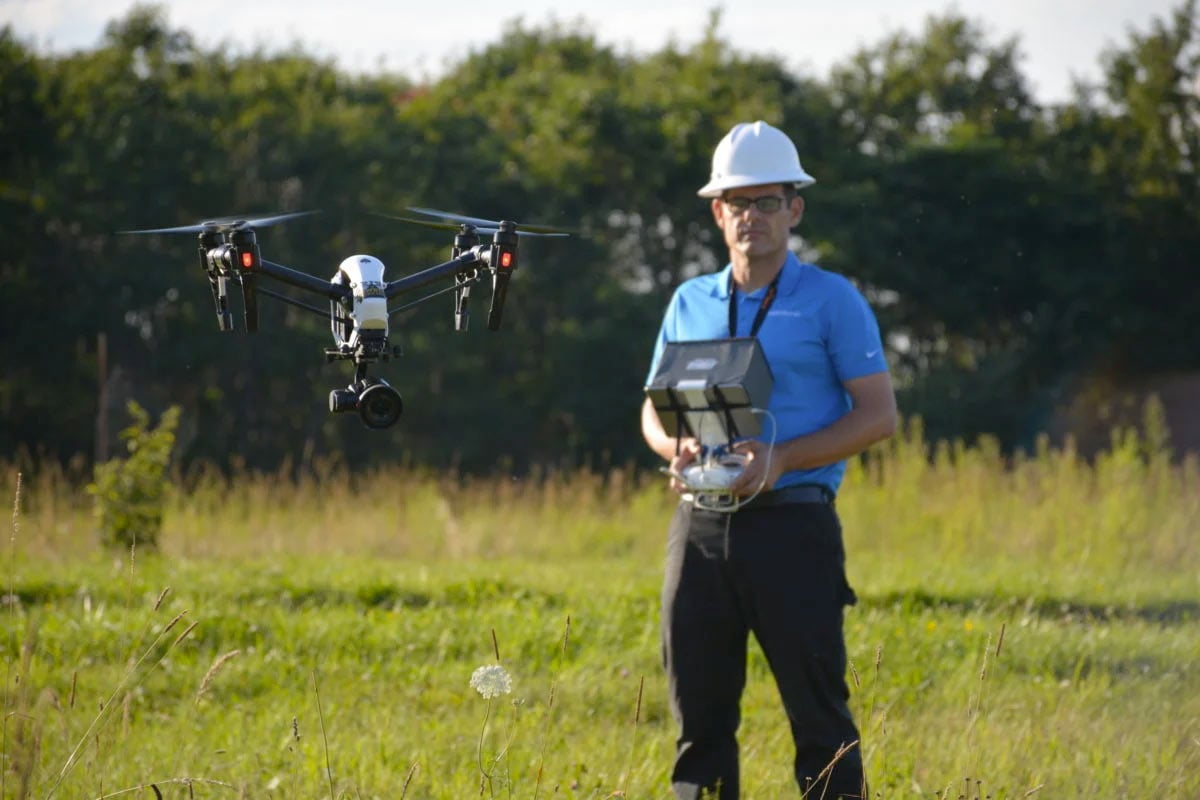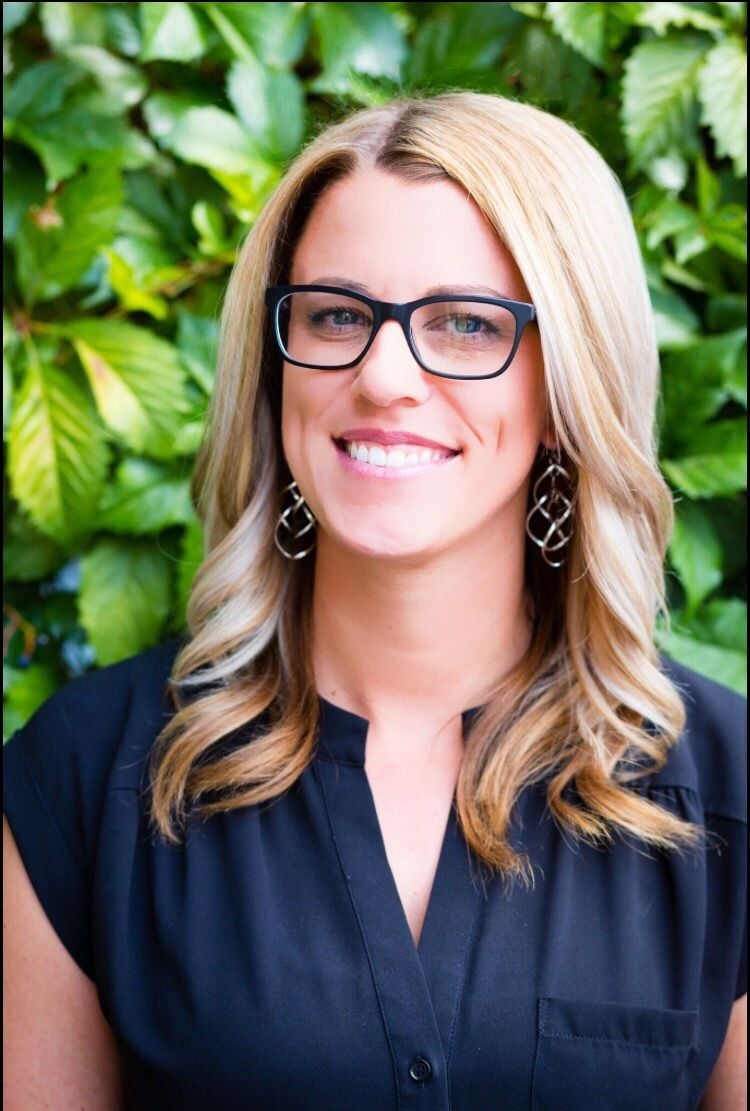 Alex is happy to help