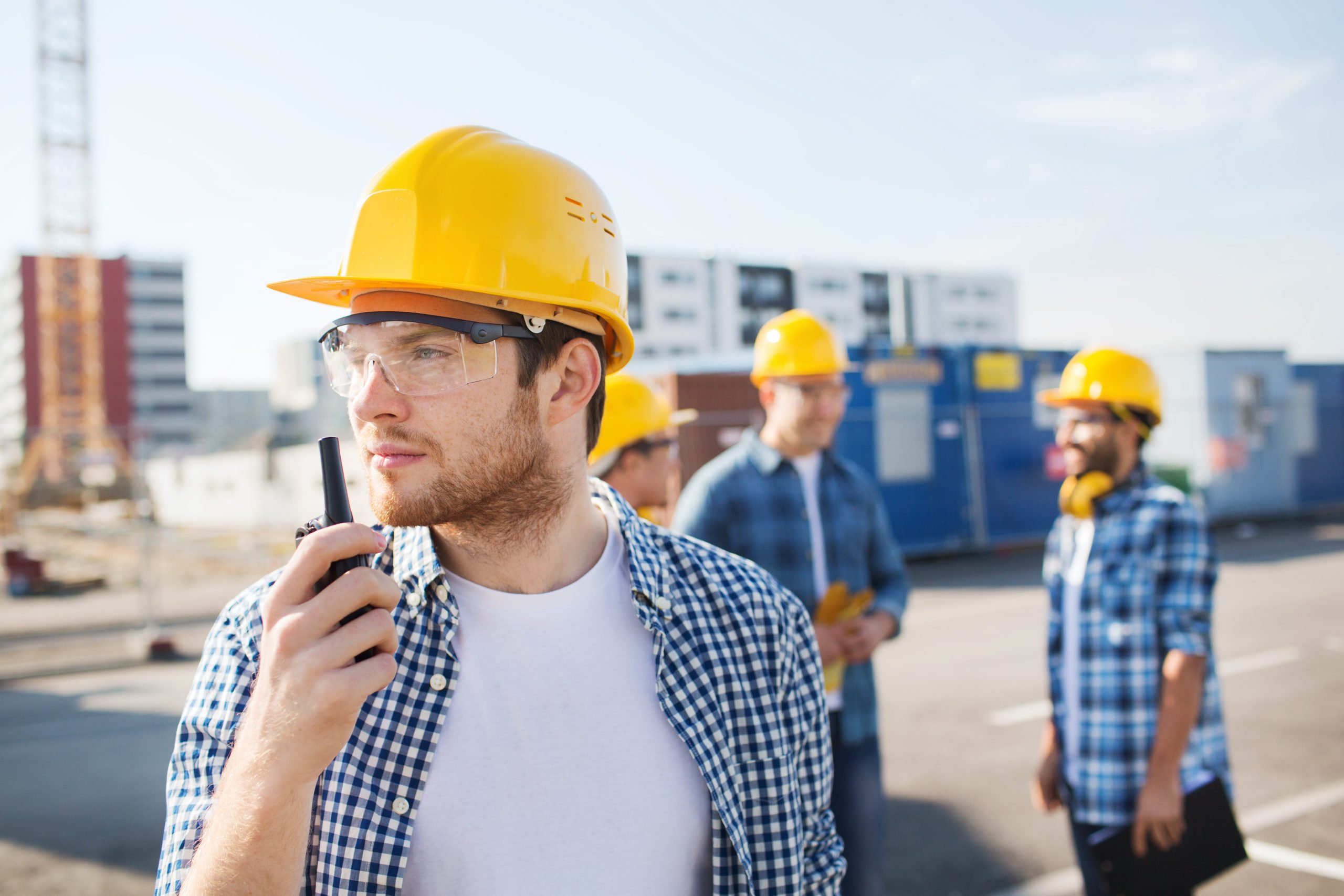 Drones for Business
Are Drone Pilots in Demand?
Whether you are a hobbyist seeking to scratch that entrepreneurial 'itch' or a pragmatist in need of a business model with infinite potential, there are few ventures as compelling as that of a commercial drone pilot. This in demand pursuit is where creative skill and cutting-edge technology intersect.
A commercial drone business could entail flying for the Superbowl, inspecting a bridge for a local government entity or documenting a construction project. So if the question is "are drone pilots in demand", the answer is emphatically yes and growth forecasts can be found in the market research reports introduced further below.
Why should I consider becoming a drone pilot?
Using drones commercially as a pilot can offer the typical benefits of running a business – independence, controlling your own destiny and reaping the rewards of your endeavors. The flexibility of a drone business means that it can be a lucrative full-time vocation or a side-gig that transitions later into a full-time undertaking. Equally, if the entrepreneurial route is not for you, there is a demand for in-house pilots from a variety of employers, evidenced by a growing number of advertised job opportunities.
What does a commercial drone pilot do?
Although it may vary across different industries, the primary focus of most commercial drone pilots is to use an attached sensor to capture information – be it photographs, video or other data. Using drones as a delivery platform is also expanding. Each industry may have a different need. An oil company may utilize a drone to detect pipeline leaks, whereas a construction company may want to capture location-tagged images to create a 3D representation of a building. The problems that drones can solve are numerous and new use cases are being explored every day.
What is the local and national market opportunity?
An initial step to starting a business as a commercial drone pilot is assessing demand for pilot services at the local level. Only effective local research can address this and a successful approach to conducting the analysis can be learnt at DARTdrones.
National drone industry surveys predict strong growth which will inevitably influence opportunity at the local level. According to a report in 2019 by Business Insider, the market is set to be worth $63.6 billion by 2025. This number encompasses the broader drone landscape which includes drone manufacturing, drone software and ancillary services. However, the positive impact for local drone business is inevitable.
Currently, enterprises are broadening their drone programs and are seeking independent and qualified drone pilots and recruiting drone pilots as employees to fulfill their needs.
Where is the demand for pilots coming from?
Growth on the national scene in the industry is arising from the increased use of drones by enterprises in construction, mining, agriculture and utilities. These industries are gaining confidence in the technology and have identified proven gains in productivity.
Growth is also being driven through developments by the FAA who govern US airspace – the FAA's continuing advancement in drone legislation is improving the regulatory landscape for commercial drone pilots. In order to fly for clients, a commercial pilot will need to have an FAA Drone License. DARTdrones can assist with acquiring the FAA Drone License here.
Which industries need drone pilots?
Research by software developer DroneDeploy indicates that the fastest growing commercial adopter of aerial data is construction at 239% followed by mining and agriculture. There is growth in other industries too, including surveying and real estate. These clients are seeking aerial mapping and inspections services from commercial drone pilots.The FAA has simplified rules for flying at night and over people which will encourage more drone operations.

5 steps to starting a drone business
Ensuring that your business is positioned for success requires some formalized, professional training and guidance. Training is important to ensure you are using best practices and that you understand how to fulfill the needs of a client. To see if you have the right personal qualities, consider taking a look here. Any shortfall can be fortified with patience, perseverance and training.
If you want to distinguish your credentials as a commercial drone pilot, consider the AUVSI certification called the Trusted Operator Program™ (TOP).
But how does a commercial drone business prepare itself to claim a portion of the burgeoning market? The points below offer a framework:
Strategy
Conducting a market analysis and competitive analysis is fundamental at the pre- planning stage, together with establishing a strong brand that clients can trust.
Customers
Identifying, attracting and keeping customers is key to long term growth so understanding marketing and how to extend your business network is of primary importance.
Operations
Having efficient and organized processes is fundamental to business. This is in conjunction with managing your customer relationships effectively.
Legal aspects
Ensuring that you are conducting business professionally while abiding by FAA regulations and local ordinances should also be a primary concern. Obtaining an FAA Drone License is imperative for a commercial drone pilot.
Insurance
Exploring drone insurance to protect your business and your client is also recommended.
The above certainly provides food for thought, but there is far more to be aware of regarding each topic. Of course, you could attempt to cover it all by yourself in isolation, but why reinvent the wheel and sabotage your progress? Other pilots have successfully navigated this path with the assistance of DARTdrones. The starting a drone business course will cover the topics above and far more in greater detail. Plus you'll be building a relationship with a training organization that has a vested interest in seeing you succeed – you'll become part of a community of experts.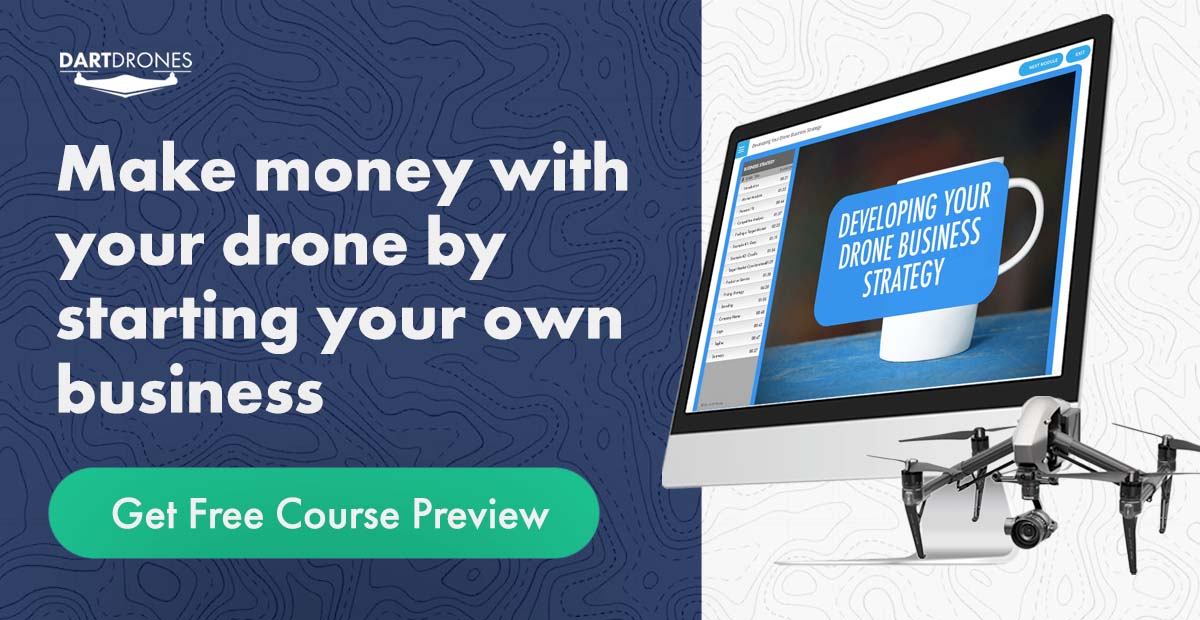 A journey begins with taking the single, first step…
There is, indeed, demand for drone pilots and credible research provides data that the drone industry is continuing to grow. As in any business there are start-up costs including hardware, licensing and training but the rewards can be lucrative. The path of entrepreneurship may at first seem intimidating, but every journey starts with just a single step. The first investment should be in yourself and professional training should be that first step.
About the Author
Jerry has his own video production company and has been in the business for more than 20 years. When he's not shooting videos or flying sUAS, he flies as a contract pilot for different clients in Central Texas. He has 3,000 hours of flight time and has been a flight instructor, full-time corporate pilot, and an airline pilot. He has been married for 16 years and has three daughters.
DARTdrones is the nation's leader in drone training, program development and consultation, offering online and in-person courses in 40+ cities across the United States. DARTdrones takes pride in their comprehensive curriculum, developed by a former US Navy Helicopter pilot, as well as their 40+ flight instructors who are all manned and unmanned aircraft pilots. Visit us online at www.dartdrones.com, call 800-264-3907 or email the DARTdrones Team at [email protected] to learn more.