Start a Drone Business with DARTdrones
DARTdrones training has helped hundreds of drone pilots start drone businesses, putting them on track for success in this evolving industry. Our courses include guidance on how to find and market to customers, training on how to fly popular drone platforms, and classes that teach you what you need to know to be compliant with commercial FAA drone regulations.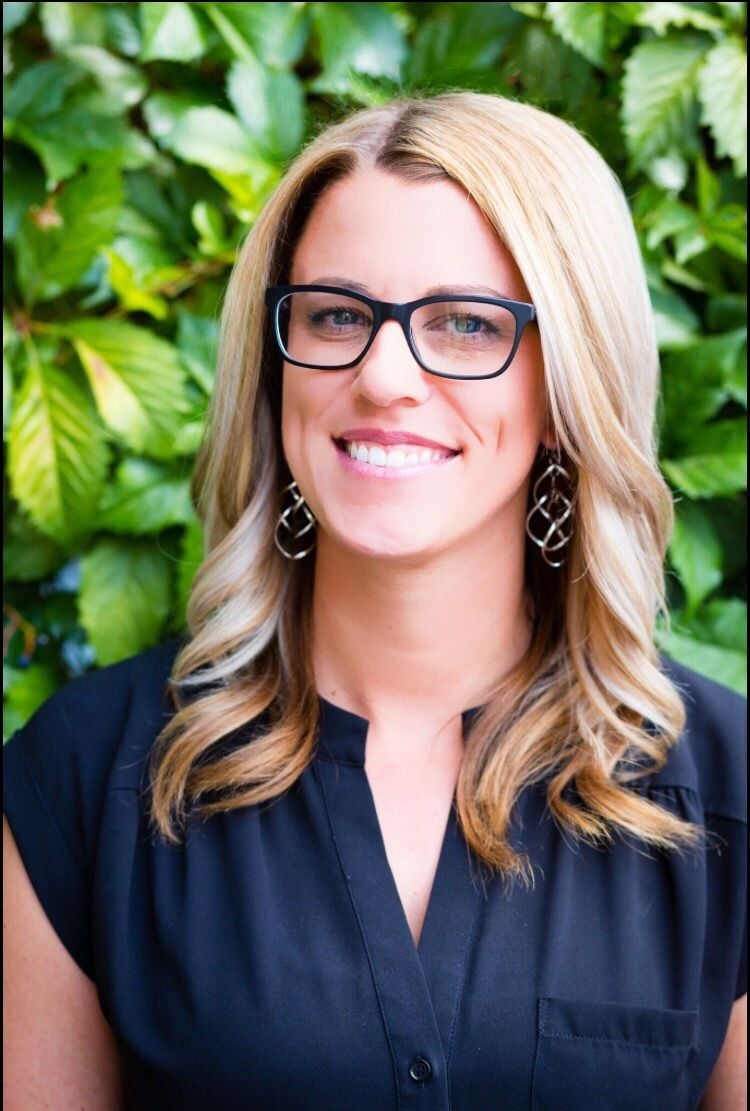 Have questions for our Drone Entrepreneur expert?
As the drone industry continues to grow, more and more pilots are need to fly missions that:
Produce high-resolution maps of construction sites
Capture dramatic aerial footage for television or movie productions
Support the expansion of the 5G mobile network with tower inspection flights
Capture data for insurance companies after a hurricane
Assist commercial roof inspectors with thermal imaging data capture
And much more
Many new drone entrepreneurs open their own LLC as a way to get experience as a contracted drone pilot. As they start to specialize and add mission specific flights to their menu of services, pilots typically go from offering their services in their free time to becoming a full time drone pilot. From there, many drone entrepreneurs aspire to eventually use their newly gained expertise to be hired as a full time pilot for large enterprise drone programs. As these large enterprise drone programs continue to grow, the demand for experienced drone pilots continues to increase.
DARTdrones training and curriculum is designed to set you up for success whether that means becoming a part-time drone pilot in your free time, running a fully functioning business, or aquiring the qualifications to be hired full-time. Our training program features:
Flexible in-person training on the weekends
Online classes at your own pace
Live and recorded webinars with experts in the drone industry
Tips on finding new customers
What Current Drone Entrepreneurs Are Charging*
"$12,000 for monthly monitoring of a construction site over the course of 2 years."
"$8,000 for construction progress tracking over 12 days of work."
"$3,000 per day for mapping and modeling missions."
"$1,000 for real estate photography for 4 hours of work over 2 days and 1 hour of post production."
"$10,000 for mapping a 10 mile corridor for a proposed pipeline for a local engineering company for 5 days of flying and 2 weeks of processing."
"$23,000 for oil and gas infrastructure inspections."
"$3,000 for roof inspections over 4 weeks."
Results are from a 2019 survey from over 500 individuals in the DARTdrones community. DARTdrones cannot guarantee trainees will make this income.
We recommend drone entrepreneurs get started by completing our Starting a Drone Business Package
Register Now
1. Basic Flight Training
Become a professional-level flyer
Starting with Basic Flight Training will increase your piloting competence and give you a firm foundation for your company. You will learn how to calibrate, fly, and land your drone in different conditions, master drone platforms and software, and learn best practices and regulations.
Basic Flight Training
$
580
We are so excited to have you in our basic flight training course. In this course, you will be immersed into the drone industry with one of our expert instructors. The course features the following:
3 Outdoor Flight Sessions
8 Hours of In-Person Training
Use of our DJI Phantom
Access to Our Chief Pilot for Questions
Class Limited to 8 Students
A Great Option for Both Beginner and Experienced Pilots
Access to Online Drones for Beginners Course
When you sign up, you will receive an email with all the details you need including pre-course materials such as access to our Drones for Beginners online course, a pre-flight checklist, a flight log, and a list of practice exercises. Our team is here to help! Feel free to call us at 800-264-3907 if wish to ask questions and/or sign up over the phone.
2. Part 107 Test Prep - In Person
Pass your Part 107 exam
All commercial pilots are required by law to have a Part 107 Certification. While it's difficult to study and pass on your own, DARTdrones provides in-person and online prep classes to help you be successful. Our alumni have a 99% pass rate and we provide the Part 107 Money Back Guarantee.* *See details in the FAQ.
Part 107 Test Prep - In Person
$
670
Congratulations, with this next click, you are on your way to becoming a commercial drone pilot! You are also making the right decision by completing the in-person class. This test is difficult! Having a real manned aviation pilot (our DARTdrones instructor) to answer your questions as you learn through this material will be a key to success when you take your exam. 
8 Hours of In-Person Training
Learn from One of Our Expert Flight instructors
Class Limited to 10 Students
50 Page Part 107 Student Guide
300 Practice Test Questions
6 Month Access to Online Part 107
Access to Our Chief Pilot for Questions
99% Student Pass Rate
Money Back Guarantee*
When you arrive in the classroom, you will usually join a crew of 4-10 other students who are all new to aviation and ready to use their drone for commercial purposes. Our students have a 99% pass rate and we cannot wait for you to join our amazing group of alumni!  Feel free to call us at 800-264-3907 if wish to ask questions and/or sign up over the phone.
3. Real-World Flight Planning and Execution Program
Gain real-world expertise
Flying a drone in the real world means dealing with weather, hazardous environments, and competition for airspace. The Real-World Flight Planning and Execution Program takes you through 14 scenario-based e-learning courses designed to prepare you to risk assess and ready you for successful sUAS missions.
Real-World Flight Planning and Execution Program
$
399
Gain access to 14 expert e-courses to experience real-world flight issues and scenarios, so you're ready for successful sUAS missions. Our Real-World Flight Planning and Execution Program is an extensive scenario-based e-learning program which will prove that you and your team of pilots are safe, competent, and have a standardized level of knowledge.
The Real World Flight Planning and Execution Program includes 14 micro courses:
Real-World Airspace Scenarios
Real-World Weather Assessment
Site Assessment
Risk Assessment and Management
Equipment Care and Maintenance
Battery Care and Safety
Building Custom Checklists
Emergency Procedures Response
Overcoming Disorientation
Understanding Aviation Communications
Visual Observer and Crew Best Practices
Improving Operational Safety
Flight Principles and Performance
Air Law
Our team is here to help. Feel free to call us at 1-800-264-3907 to ask questions and/or to sign up over the phone.
4. Starting a Drone Business
Create your business
Are you stumped about how to create your LLC, make a business plan, or market your business to clients in your region? Our online Starting a Drone Business class takes you through each step.
Starting a Drone Business
$
30
Many new drone pilots are taking advantage of the immense opportunities in the drone industry and are launching their own drone business. Get started faster and with a higher chance of success. Learn:
How to develop a business strategy
Steps for finding clients
How to make an LLC
Legal considerations related to drones
What kind of insurance you need
Our team is here to help. Feel free to call us at 1-800-264-3907 to ask questions and/or to sign up over the phone.
The Starting a Drone Business Package is offered in 30+ cities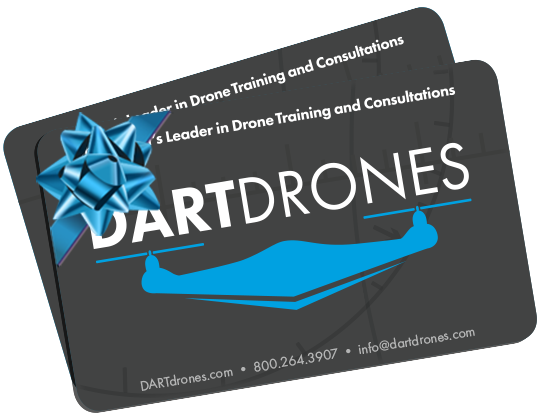 8:30am - 5:00pm EST
+ lifetime online access to Real World Flight Planning and Execution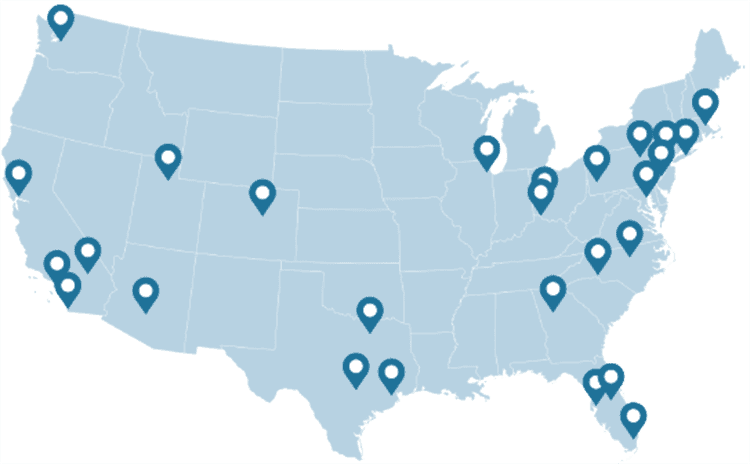 As seen on ABC's "Shark Tank"
WHY DARTDRONES? We have a proven track record for training pilots in dozens of industries.
22
QUALIFIED
INSTRUCTORS
Our instructors have manned aviation experience flying airplanes and helicopters and have gained the highest drone piloting recognitions in the industry. Many own successful UAS businesses themselves.
10+
CITIES
NATIONWIDE
As featured on ABC's Shark Tank, we are the nation's leading drone training company with an extensive network of alumni and partners throughout the country.
150+
HOURS OF
MATERIAL
Created and refined by UAS training experts, our curriculum is the best in the industry and has been tried and tested by clients in dozens of industries.
25K+
PILOTS
TRAINED
With a community of over 65,000 drone enthusiasts across the US and internationally, DARTdrones is at the forefront of UAS technology.
Next, Complete Advanced Training
Once you've completed the Starting a Drone Business Package, complete advanced training to gain specialization and get more jobs!
Join thousands of pilots who have completed training with us
DARTdrones offered me a great training foundation for my UAS piloting career. As a first-time flyer the hands-on experience of the training gave me the confidence to pursue my dream of being a small-business owner. The response to any and all questions that I had about the training reassured me that I was making a great choice in choosing DARTdrones for my training. And I passed my Part 107 training the first time, with ease.
See More Reviews →
Frequently Asked Questions
We're not going to sugar-coat this: starting a drone business takes time, energy, and motivation, but this effort is going to lead to you building something real and rewarding. The good news is that by researching training, you're already taking the first steps toward achieving your goals and making money doing what you love.
DARTdrones is committed to supporting you and helping you succeed. The Starting a Drone Business Package, including the connected Drone Entrepreneur Webinars and alumni benefits, are designed to make the process transparent and give you the tools you need. Call our Enrollment Specialists at 1-435-252-1238 to talk about the package in more detail.
DARTdrones small business owners come from a variety of backgrounds. If you're recently retired, you have more flexibility to research clients and market your business. You can become an expert in your free time and get drone contracts. Our community has many retirees who own drone businesses.
DARTdrones wants its trainees to achieve their goals and be as successful as possible. We work diligently to provide the tools you need to take advantage of the tremendous opportunities in the drone industry, both when you are a student and as an alumnus. When we ask our alumni about success and ROI, they tell us that ROI timelines depended on their motivation and diligence in applying course recommendations. Because the drone industry has grown so much in the past several years, there are many lucrative opportunities for drone contractors to sell UAS services.
Many people that take our courses are brand new to drones and flying for the first time in the class. The course starts with the basics for beginners, but also gets great reviews from advanced drone pilots.
Our instructor provides a drone in the course, typically a DJI Phantom Series sUAS. For insurance and liability purposes, students CANNOT fly their own equipment during the course unless they provide proof of liability insurance with DARTdrones LLC named as an additional insured prior to the course. Although our class covers the Mavic and Inspire, our instructors usually only have a Phantom which is sufficient for this level of training.
Any insurance company that offers coverage for sUAS flight is sufficient for this course.  Many students have used Verifly as their provider. Verifly is available in most states and allows for coverage to be purchased by the hour.
Yes! The Drone Pilot Training course rotates from indoor to outdoor training. Learn in the comfort of a classroom and then head outside to fly in 3 one hour flight sessions. The Part 107 Test Prep course is completely inside.
Although the specifics of marketing your business and finding clients will be different for each entrepreneur and the industries you plan to target, the Starting a Drone Business online class provides specific recommendations for networking and marketing. The monthly DARTdrones Drone Entrepreneur Webinar Series also features successful drone entrepreneurs that discuss  how they grew their businesses. These interactive webinars give you the chance to ask specific questions and get answers from established professionals.
The Starting a Drone Business Package includes four courses: one day of in-person Flight Training, one day of in-person Part 107 Test Prep, the online Real-World Flight Planning and Execution, and the Starting a Drone Business online course and webinar series. After completing the in-person Part 107 Test Prep Course, you should expect to study and complete the practice tests with our online course for an additional eight to 10 hours. The online courses should take you eight to 14 hours to complete.
We typically schedule one class per month in each city about 10-12 weeks in advance of a class. If your city is completely sold out, we recommend checking a nearby city, organizing a private group lesson (priced for 8 participants), or calling us, as we do often have last minute cancellations. We aim to cater to our students as much as possible!
In August of 2016, the FAA launched new rules for commercial drone pilots under the FAA regulations called Part 107. The new rules allow people interested in flying their drones for profit or commercial use to gain a license from the FAA to fly their drone for commercial purposes after passing a 60 question, two hour exam offered at an FAA testing center. (The old rules used to require a 333 exemption and a manned aircraft pilot's license. This is no longer necessary.) Someone new to aviation could commit 15-20 hours of study time and be ready to pass their exam. The cost to take the exam is $150, paid to the testing center. DARTdrones does not offer locations to take the exam, but it's really easy to book it at one of the FAA's 690 testing centers across the country. Once you pass the exam, you get your certificate within a few weeks and are able to fly commercially.
Although we cover all of the content that you will need to study for the test, many students want to spend study time with our online Part 107 Test Prep course, especially the practice tests. We recommend not booking your exam until after you complete our class and feel ready.
We keep our courses small and limit the Drone Pilot Training course to eight students and the Part 107 In-Person Training to 15 students.
Students of DARTdrones Starting a Drone Business package enjoy lifetime access to all online courses.
We truly care about the safety of our students. If travel becomes dangerous, we will postpone the course to a later date and you can always select a date that works for you. If travel is not dangerous, we will still hold the indoor portion of the class and will reschedule only the outdoor flying portion to a later date.
We're confident that we can prepare you to pass the FAA Part 107 Exam when you attend one of our prep classes. If a student completes our Part 107 Test Prep course and achieves a 85% or better on at least 3 practice exams and still fails the FAA Part 107 Exam, we will pay the retest fee for the student to take the exam again. All students taking the Online Part 107 Test Prep course must complete all of the course modules to 100% within 90 days prior to their exam date to be eligible. All students who took the in-person Part 107 Test Prep course must have taken the exam within the 90 days of their class date to be eligible OR have completed each of the online modules within 90 days of taking the exam.
Learn more about our Part 107 Money Back Guarantee here.