Prove Your Expertise. Become a Certified Level 1 TOP Operator™
As a Trusted Operator Program Level 1 Remote Pilot, you will earn global recognition for your dedication to safety, advanced unmanned pilot skills and reliability within the drone industry.
Trusted Operator Program™ Level 1 Remote Pilot Certification course built by
Jerry White

, Airline Pilot & Business Owner

Colin Romberger

, Embry Riddle Masters in UAS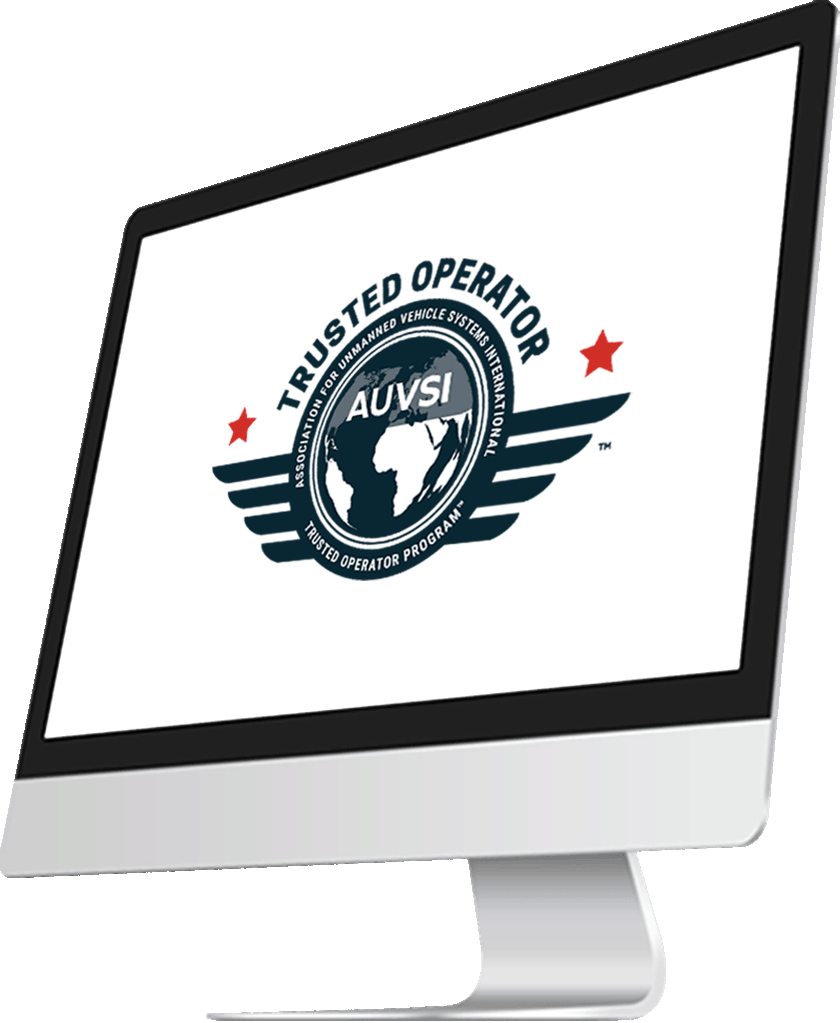 Trusted by Top Organizations Across the Nation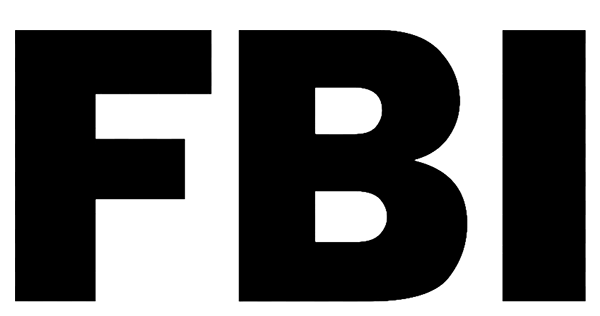 Stand out as a certified remote pilot by earning the drone industry's first industry qualification. The AUVSI Trusted Operator Program (TOP) was created to fill gaps in the drone industry and help drone pilots differentiate themselves.
Passing the Part 107 Remote Pilot Exam does not prove a pilot is safe.
The TOP Level 1 courses teach the practical knowledge that is missing from the Part 107 Exam.
Clients have no way to know which drone pilots are safe and experienced.
The TOP Program certifies pilots at different levels.
TOP Level 1 Pilots Must Complete the Following Training:
UAS Code of Conduct
Remote Pilot Responsibilities
Privacy
Mitigating Risks
FAA 'Dirty Dozen'
Communication
Risk Management
Hazard Identification
Historical Data
Risk Matrix
Likelihood of Risk
Severity of Risk
Risk Mitigation
Pilot Considerations
Customer Expectations
Video Size
Frame Rate
Video Format
Video Standards
Color Settings
Controller Settings
Gimbal Tuning
Aircraft Response Settings
Considerations
Customizations
Implementation
Flight Planning
Preflight
Crew Briefing
Flight Execution
Emergency Procedures
Post Flight
Maintenance
Hazard Identification
Satellite Imagery
Flight Planning
Manmade Structures
Terrain Variations
Natural Obstructions
Low-Level Turbulence
Interference
Forecast Sources
METARs
TAFs
Visibility, Clouds
Sky Condition
Precipitation
Wind
Temperature
Part 107 Requirements
Go/No-Go Decision Making
Airspace Classifications
Controlled Airspace
Uncontrolled Airspace
Prohibited and Restricted Areas
TFRs
LAANC Authorizations
Part 107 Requirements
Roles
Responsibilities
Positioning
Crew Management
Crew Briefing
Communication Methods
Communication Procedures
Aerodynamics
Aircraft Axes
Angle of Attack
Turbulent Air
Weight and Balance
Prevention
Disorientation Responses
Practice Maneuvers
Close Range Line of Sight
Medium/Long Range Line of Sight
First Person View
Prevention
Emergency Responses
GPS Signal Loss
Datalink Interference
Compass Errors
Flyaways
Hardware and Software Failures
Battery Issues
Collisions
Types of Communications
CTAFs
Scanners
Transceivers
Standard Format
Common Conventions
Traffic Patterns
Aircraft Position
Manufacturer Recommendations
Preflight Inspections
Post Flight Inspections
Flight Logs
Aircraft Logs
Patterns of Wear and Tear
Maintenance Protocols
Battery Types
Capacity
Specifications
Charge Cycle
Discharging
Maintenance
Damage
Disposal
Storage
Flight Regulations
Registration Requirements
Responsibility of Remote PIC
Daylight Operations
Hazardous Operations
Crew Regulations
Operating Limitations
Meet our Trusted Operator Program™ Level 1 Remote Pilot Certification developers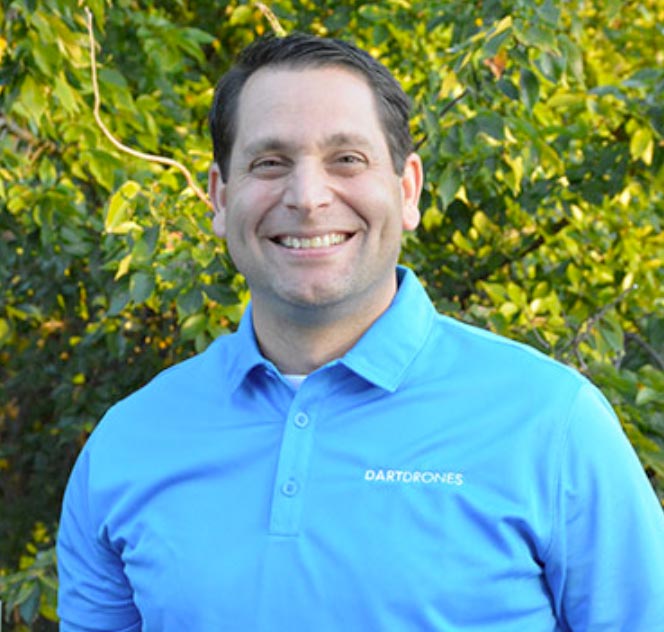 Jerry White
Airline Pilot & Business Owner
TOP Certified Instructor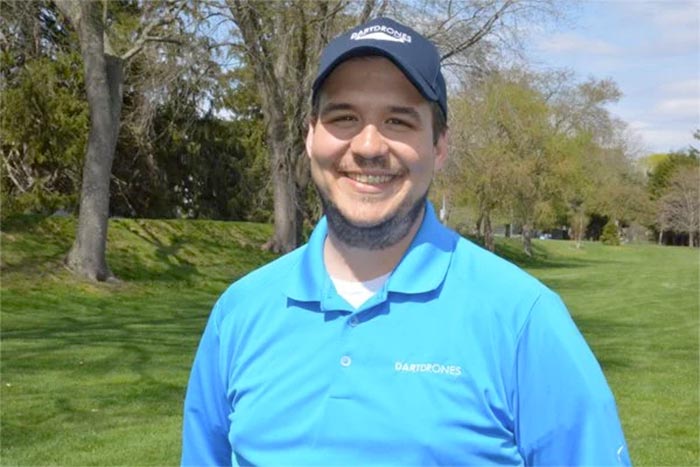 Colin Romberger
Embry Riddle Masters in UAS
TOP Certified Instructor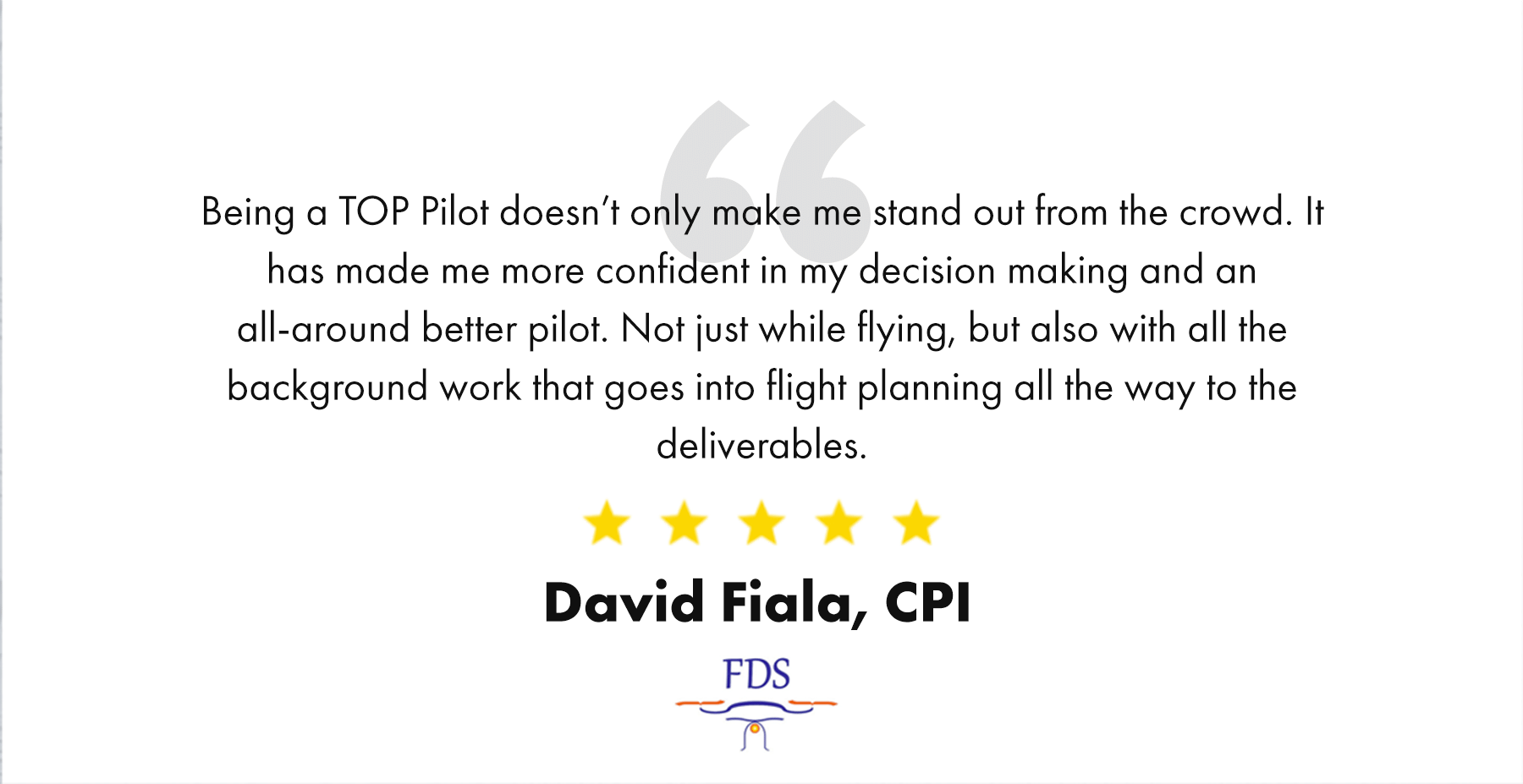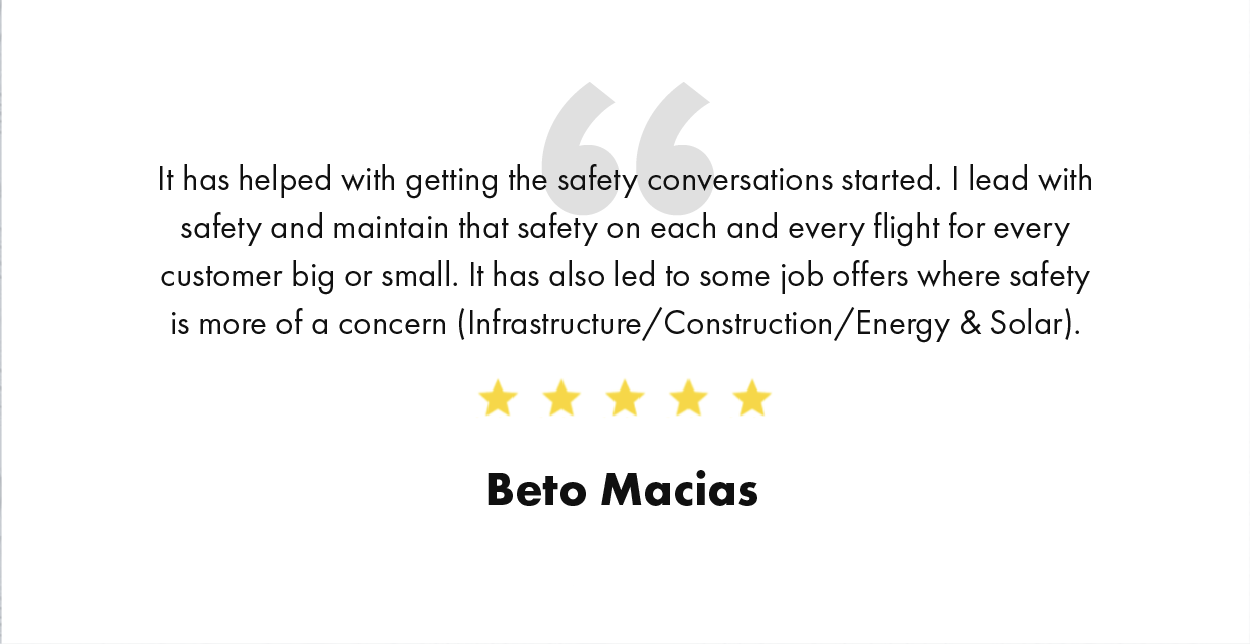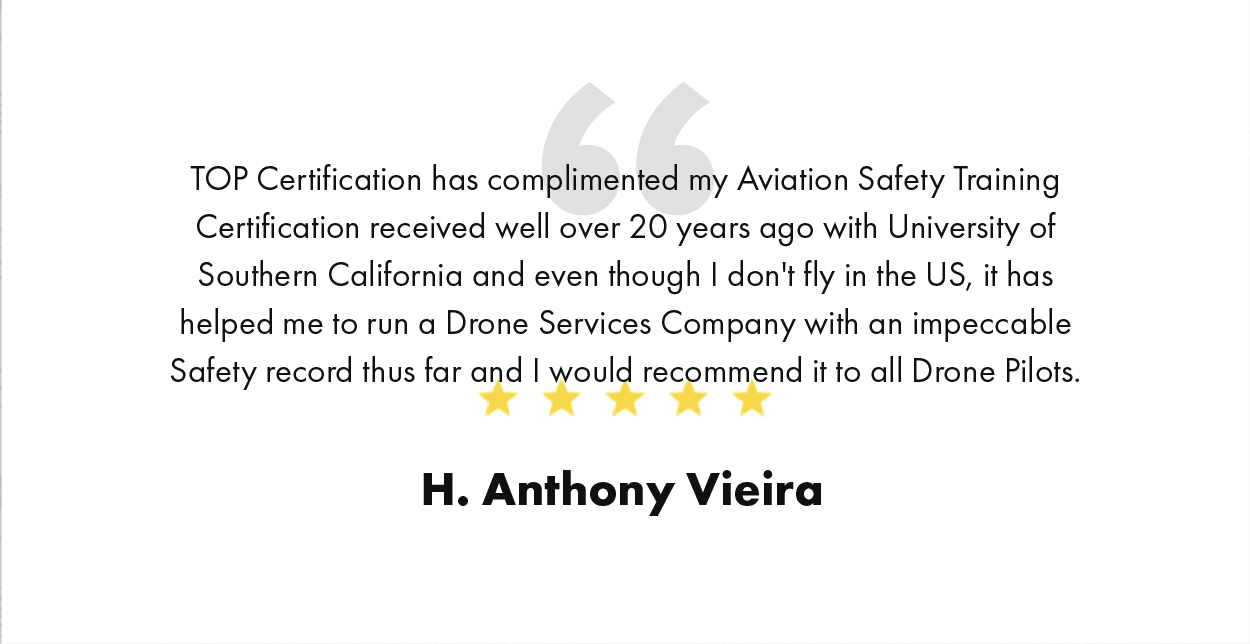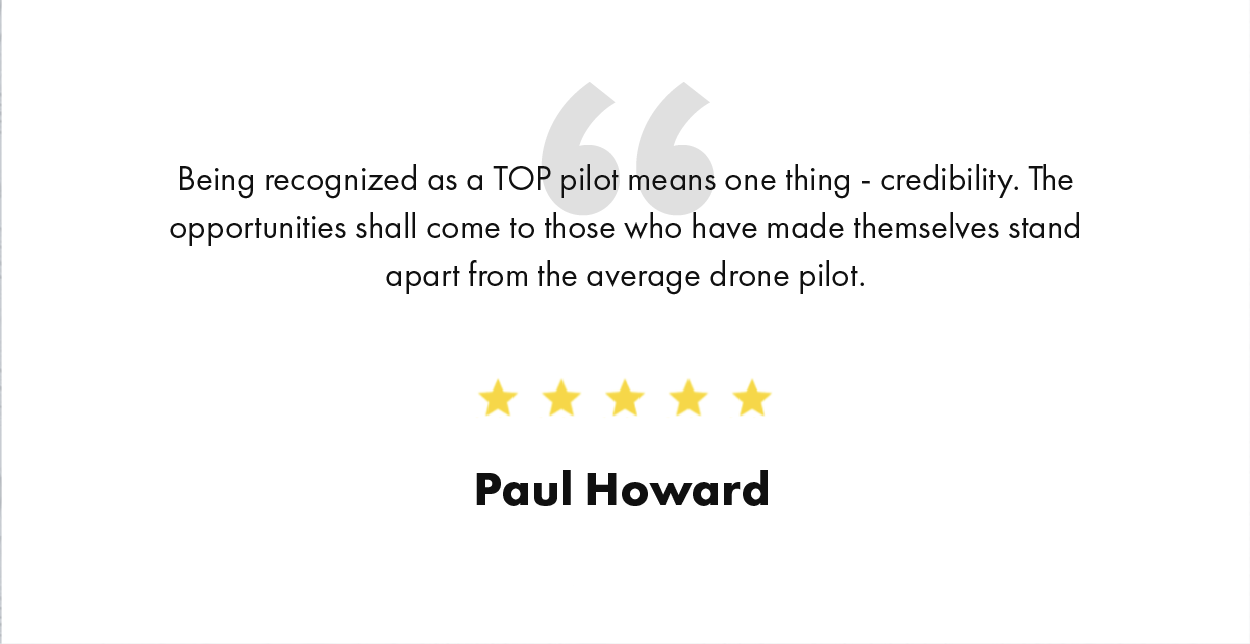 What You Get
8+ Hours of Classes

14 Online Micro Courses

A Digital Copy of the TOP Protocol Certification Manual

AUVSI TOP Level 1 Certificate

Listed on TOP Operator Directory as TOP Level 1 Pilot
Why Earn Your TOP Level 1 Certificate with DARTdrones?

Differentiate Yourself
The Trusted Operator Program is designed to help drone pilots differentiate themselves by proving safety and expertise.

TOP Early Adopter
DARTdrones participated in the creation of TOP by working with dozens of experts in the industry.
Interactive Training
Beyond earning your TOP Level 1 Certificate, the training required for TOP is extremely informative and interactive.

Availability for TOP Level 2
If you'd like to progress to earn your TOP Level 2 certificate, DARTdrones offers TOP 2 Trainings in-person in multiple cities.
Most TOP Alumni
DARTdrones has trained more TOP alumni than any other company. We also have thousands of alumni across the country and train some of the largest organizations in the world.
Show Your Dedication to Safety
This industry certification is helps the drone industry progress by promoting safety.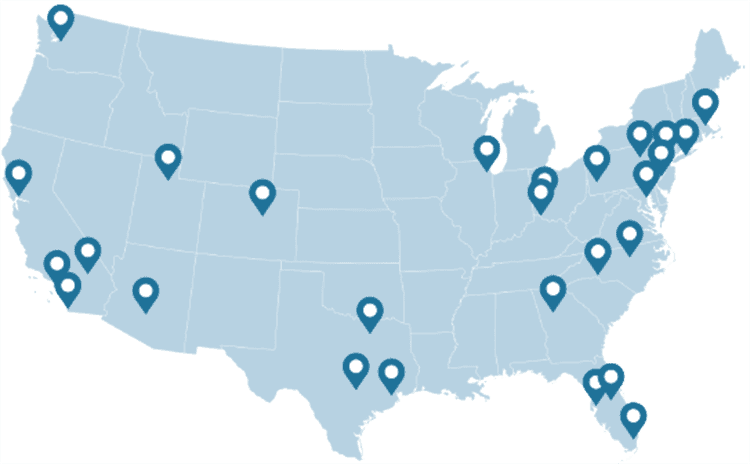 As seen on ABC's "Shark Tank"
WHY DARTDRONES? We have a proven track record for training pilots in dozens of industries.
22
QUALIFIED
INSTRUCTORS
Our instructors have manned aviation experience flying airplanes and helicopters and have gained the highest drone piloting recognitions in the industry. Many own successful UAS businesses themselves.
10+
CITIES
NATIONWIDE
As featured on ABC's Shark Tank, we are the nation's leading drone training company with an extensive network of alumni and partners throughout the country.
150+
HOURS OF
MATERIAL
Created and refined by UAS training experts, our curriculum is the best in the industry and has been tried and tested by clients in dozens of industries.
25K+
PILOTS
TRAINED
With a community of over 65,000 drone enthusiasts across the US and internationally, DARTdrones is at the forefront of UAS technology.
Expert Instructors
Learn from our specialized team of instructors, comprised of manned pilots and drone business owners. Our classes are engaging, dynamic, and extremely informative.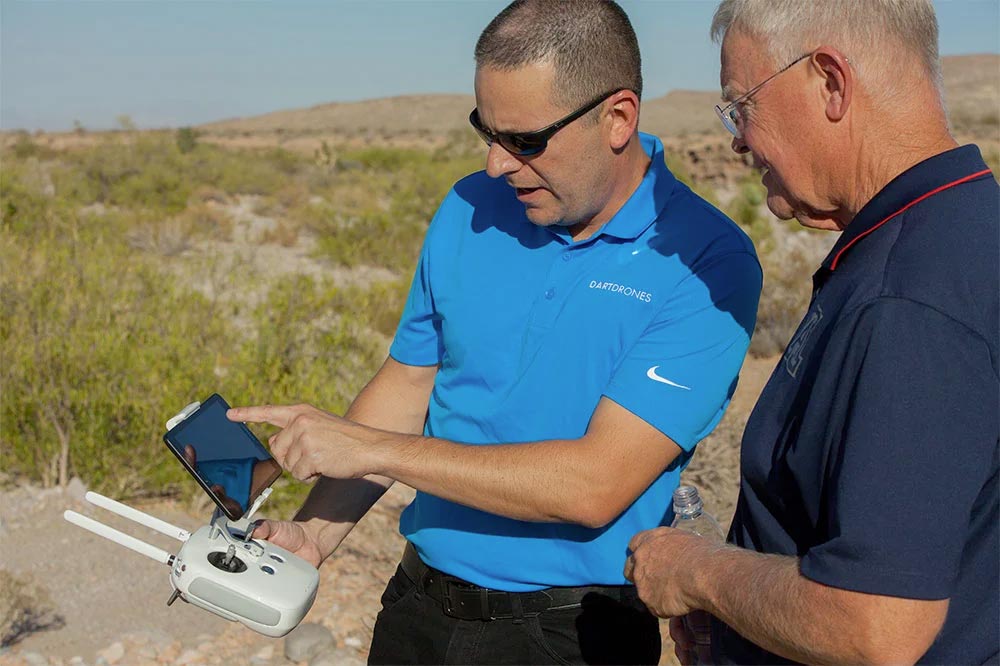 Advanced Training Courses
We don't just train our students on the basics. We also offer extensive advanced training courses to help our alumni succeed in mapping, inspections, disaster response, aerial photography, night operations, search and rescue, and more.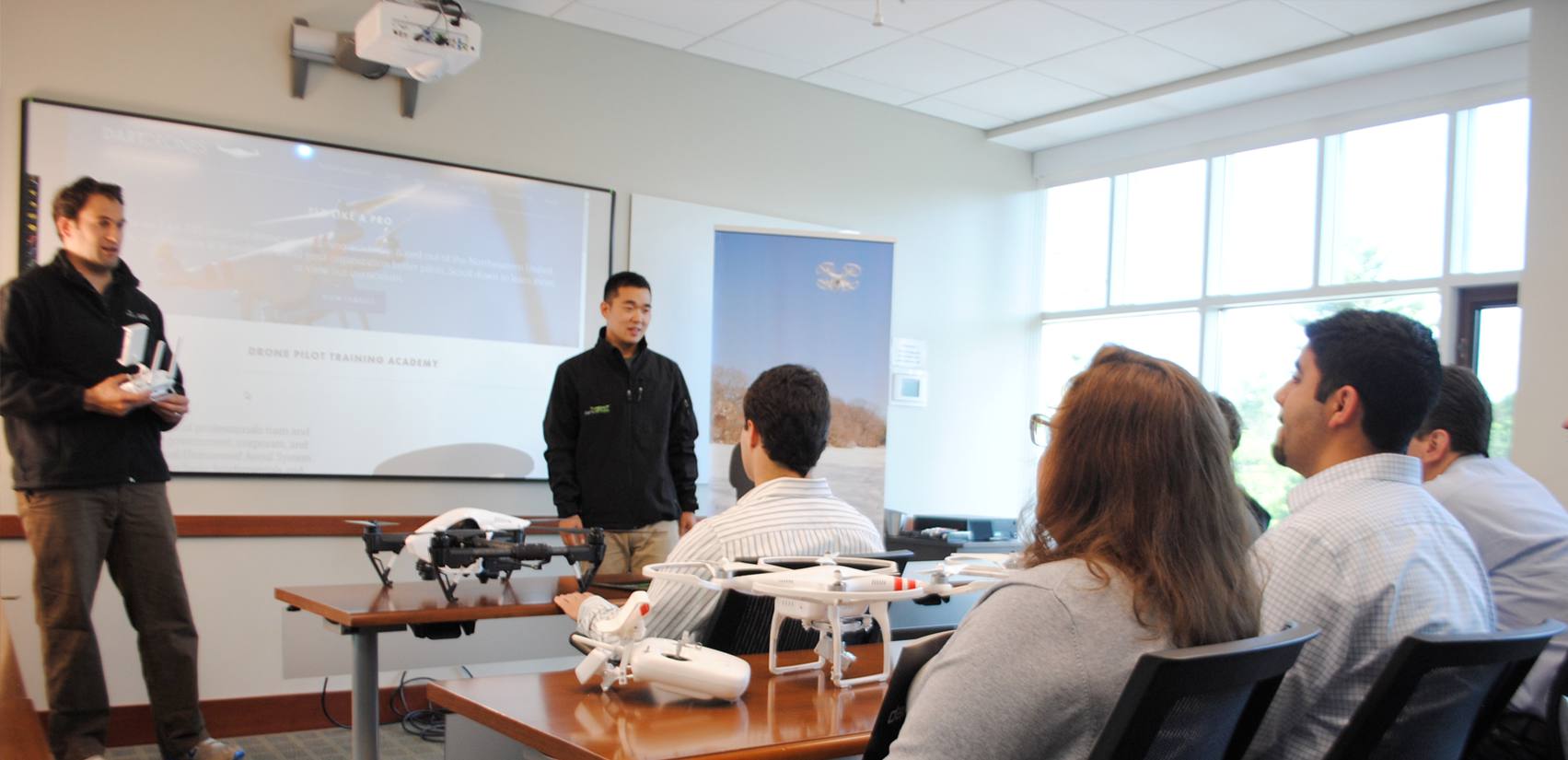 Industry Certified and Vetted Curriculum
DARTdrones' curriculum is vetted and certified by AUVSI, the leading UAS industry association, to ensure professional quality.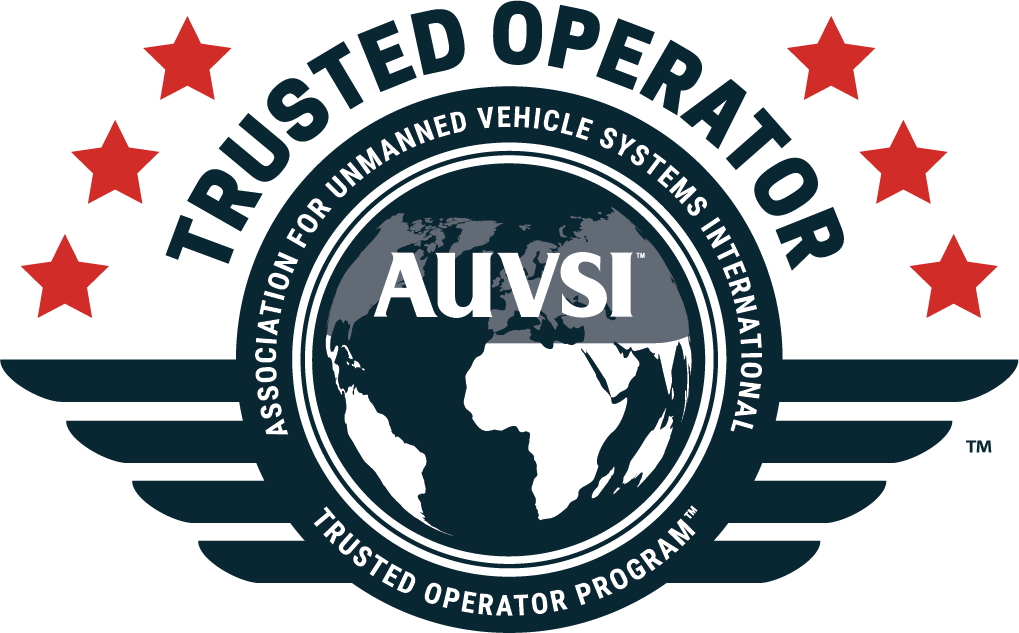 FAQs
The Association for Unmanned Vehicle Systems International (AUVSI) has developed the Trusted Operator Program (TOP) for drone pilots and unmanned aircraft systems (UAS) training organizations. The TOP is a UAS community initiative to facilitate best practices, codes of conduct and professionalism for drone pilots. As a TOP Training Provider, DARTdrones facilitates consistent and expert training to provide drone pilots with a reliable, safe, and professional foundation to further distinguish themselves in the market.
Students will receive instant access to all online steps upon registration. All materials are housed in DARTdrones online learning platform. Students can access these courses and assessments at anytime.
All Trusted Operator Program certifications are valid for two years from the date of issue.
No. If you do not already have your FAA Part 107 Remote Pilot Certificate, you will need to earn it before you can gain your TOP Level 1 Certification. DARTdrones offers both an in-person and online Part 107 Test Prep course You will also have to pay approximately $175 to the testing center to take the exam.
TOP Operators are required to complete each level before they can progress to the next level. Even if you are experienced and wanted to earn Level 3, you would have to complete Level 1 and 2 first.