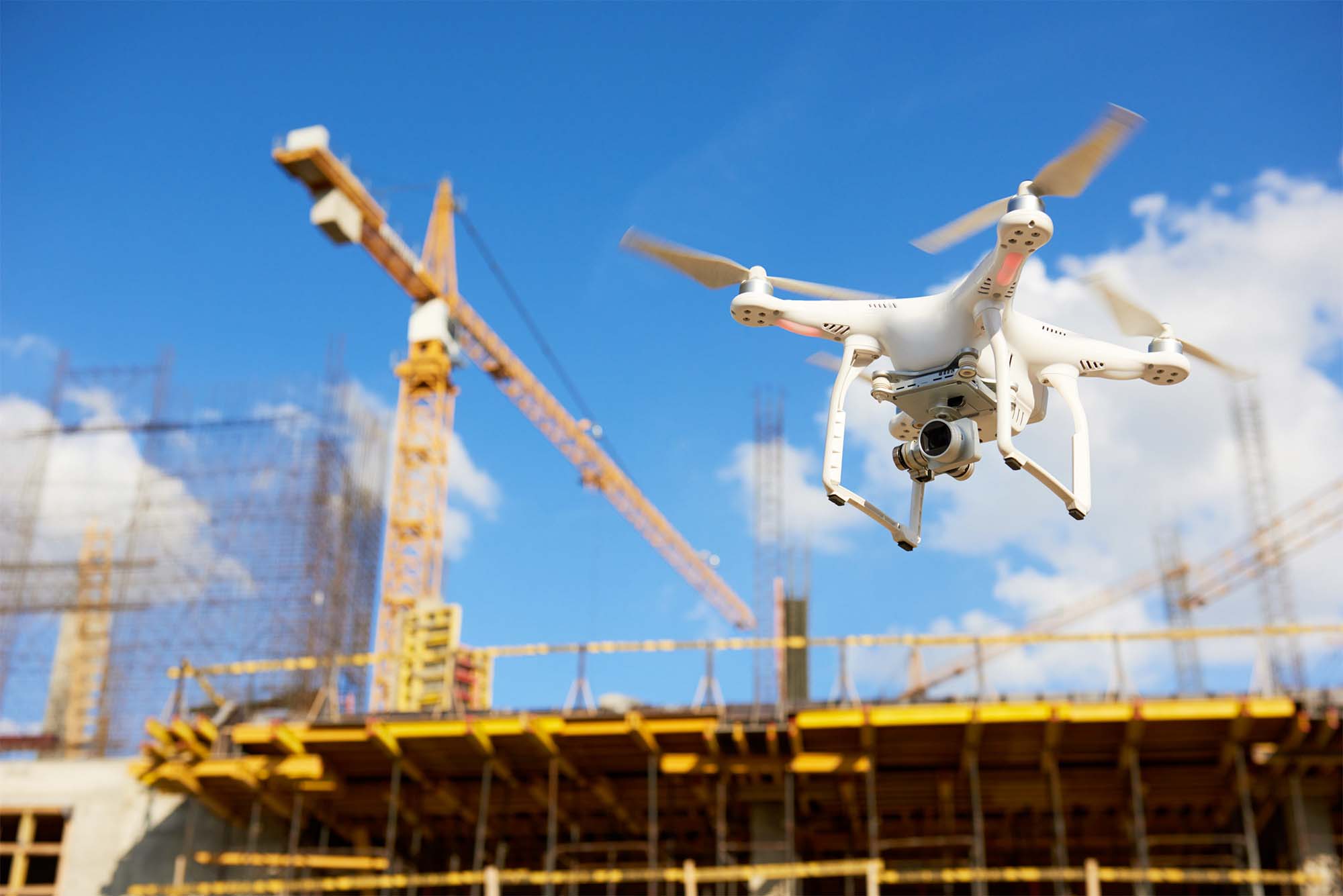 Using Drones for Construction: Real-World Benefits, Use Cases and ROI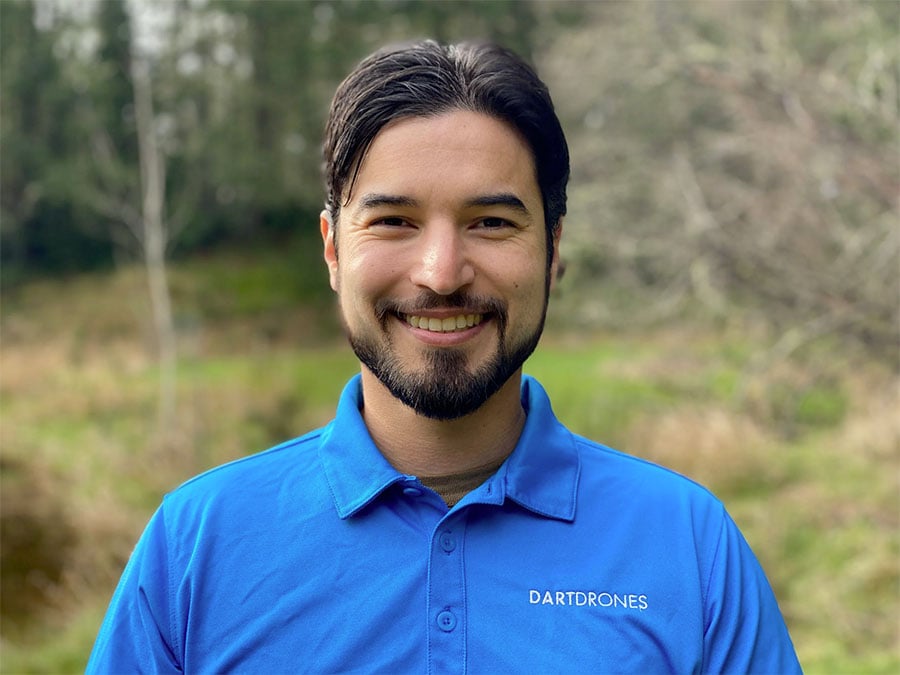 By
Louis Morales
Published January 26, 2022
Last Updated February 9, 2022
This article will explain why and how companies are using drones for construction and related applications. The following information provides insight on the uses and benefits, return on investment, relevant regulations and more through credible sources and examples, along with pictures and videos.
Introduction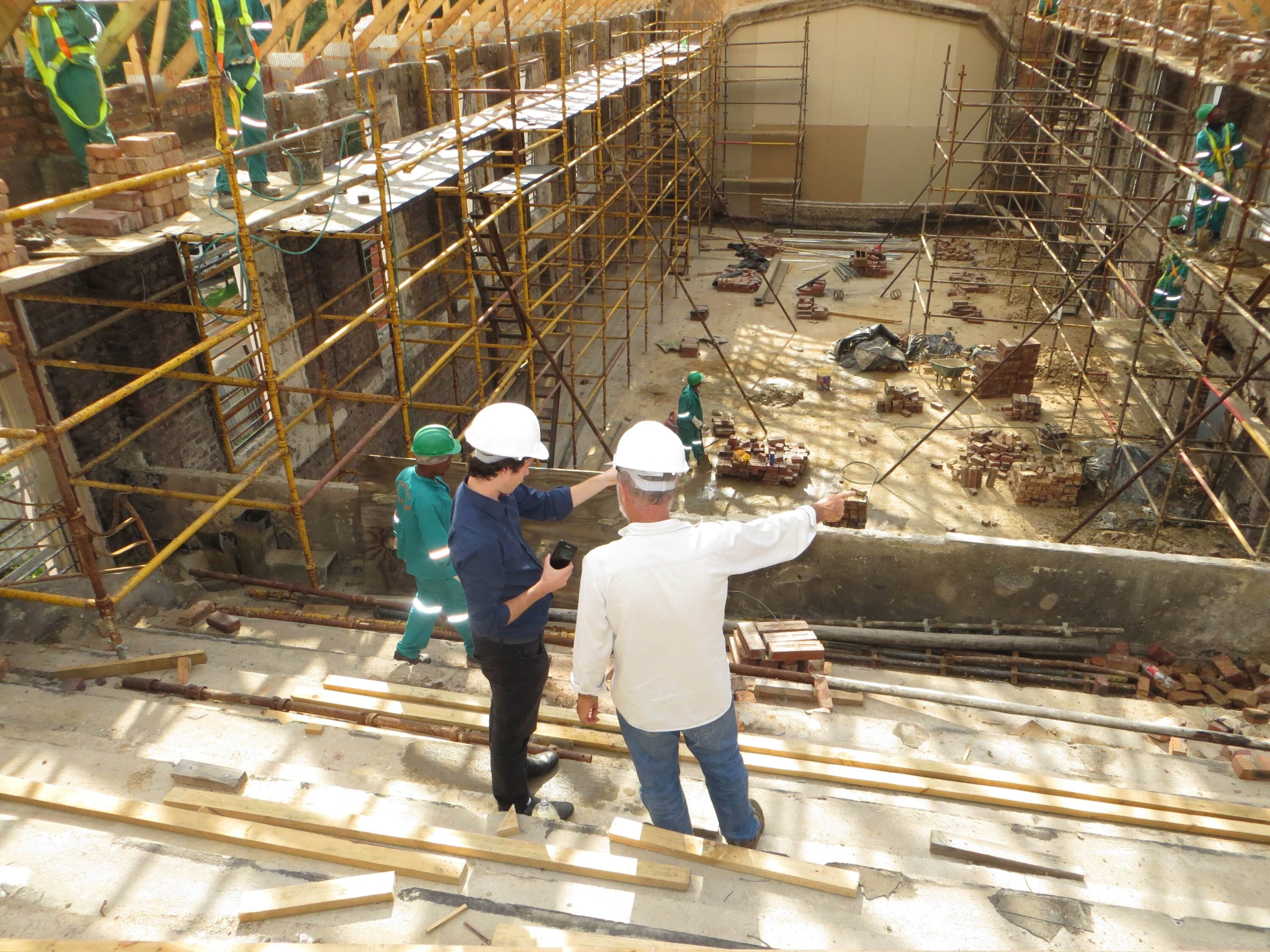 According to multinational accounting giant PricewaterhouseCoopers, drones for construction industries could soon net $28.3 billion across global markets. Construction companies and other businesses within the industry can use drones to improve the scope, quality, and efficiency of day-to-day operations while better navigating the industry's extensive worker safety rules and regulations.
Construction projects often have many things happening at once, and significant building projects can span huge areas.
During construction, monitoring the accuracy and timing of various tasks and on-site crews requires visual information. Maintaining real-time control of a building project is one of the most challenging tasks in construction, and successfully managing a construction project requires access to fast and accurate data. Drones can provide the images, data, and accuracy that site supervisors, architects, contractors, and clients need to construct better buildings faster and at a lower cost.
Without a drone, construction personnel gather data by walking a site on foot and taking notes or pictures as they go. But this method of collecting data is slow and labor-intensive. It also does not provide data fast enough for project managers to react quickly to changes or implement practical solutions on the ground.
For example, a weather event can dramatically alter a site, making data collected the day before obsolete. If a report is created using traditional methods, several unwanted outcomes may arise while data collectors translate and arrange the information. People compiling time-sensitive reports could miss important details, and any delay can cause significant setbacks, possibly pushing the project over budget, sometimes significantly.
In contrast, drones for construction provide quick, comprehensive site surveys and record and process data showing site changes within minutes instead of days. A drone pilot can gather the same or more visual data during a 15-minute flight as it would take a surveyor hours to collect by walking the site on foot. And because a drone can capture images and video from a bird's eye view constantly during flight, visual data will be more accurate and more thorough. Specially designed construction drone software speeds outcomes by automatically processing data and providing various types of comprehensive site maps in minutes.
Why are drones used in construction?
Drones for construction help companies get the visual data they need quickly and accurately. Fast, reliable data improves many aspects of construction, from increasing accuracy in reporting and site surveys to enhancing worker safety, reducing costs, and improving efficiency.
How Drones for Construction are Used?
Using drones for construction has changed the way we build, mainly by making it easier for companies to access and process real-time visual data on projects. Contractors and project managers can zoom in on detailed site maps complete with GPS points to view ongoing projects in minute detail, and clients can get accurate, timely updates on project details and progress. Detailed, image-rich reports can be shared with stakeholders, helping everyone involved in a project see completed work and effectively schedule remaining tasks.
But drones can do much more than provide images. Drone accessories allow drone pilots to use infrared sensors, thermal devices, and geo-location to map building sites. And powerful AI-driven software can create 3D models of building projects and even project possible future conditions and outcomes, enabling contractors to develop more precise bids and reduce waste.
Here are some ways drones are used in construction operations today:
Site Surveys: Drones and drone software can use building information modeling (BIM) systems and various camera types and sensors to provide accurate dimensions and detailed 3D maps of existing building features and site topography.
Stockpile Analysis: Taking inventory of material stockpiles can be time-consuming, and estimating the amount of loose material like dirt, gravel, and other raw commodities can be difficult to assess. Apps like Drone Deploy provide stockpile analysis accurate to within one cubic foot, so monitoring inventory is easy.
Progress Reports: Drone reports show real-time, on-site progress in a series of images for before and after comparisons or time-lapse videos that detail each step of the project for investors, future lease-holders, and architects.
Improved Work Conditions: Construction sites present numerous hazards and obstacles, especially on the top or sides of tall buildings. OSHA regulations outline rules intended to improve job-site safety, but accidents happen every day. While drones cannot perform actual building tasks, they can improve safety on the job site by performing inspections in hazardous or complex locations on multi-level structures.
Use Cases for Drones in Construction
Planning stages of building.
Strategize planning with 3D mapping.
Detect hotspots in a building's structure.
Inspecting structures.
Progress tracking and reporting.
Keeping the project on-budget.
Virtual design and construction.
Construction warranties.
Showing clients / stakeholders the progress.
Surveying job sites.
Quick communication / information sharing.
Compare site conditions with plans.
Mapping of a construction site.
Efficiently monitoring multiple job sites.
Benefits of Using Drones in the Construction Industry
Reduce Risk, Increase Efficiency, Win More Business.
1. Eliminate construction site mishaps:
Falls accounted for 384 of the 991 deaths in the construction industry in 2016, according to the latest figures from the Occupational Safety and Health Administration. By using sUAS, many construction companies have been able to reduce the amount of time their employees need to spend in these dangerous environments, which has proven to be the only way to eliminate the occurrence of accidents.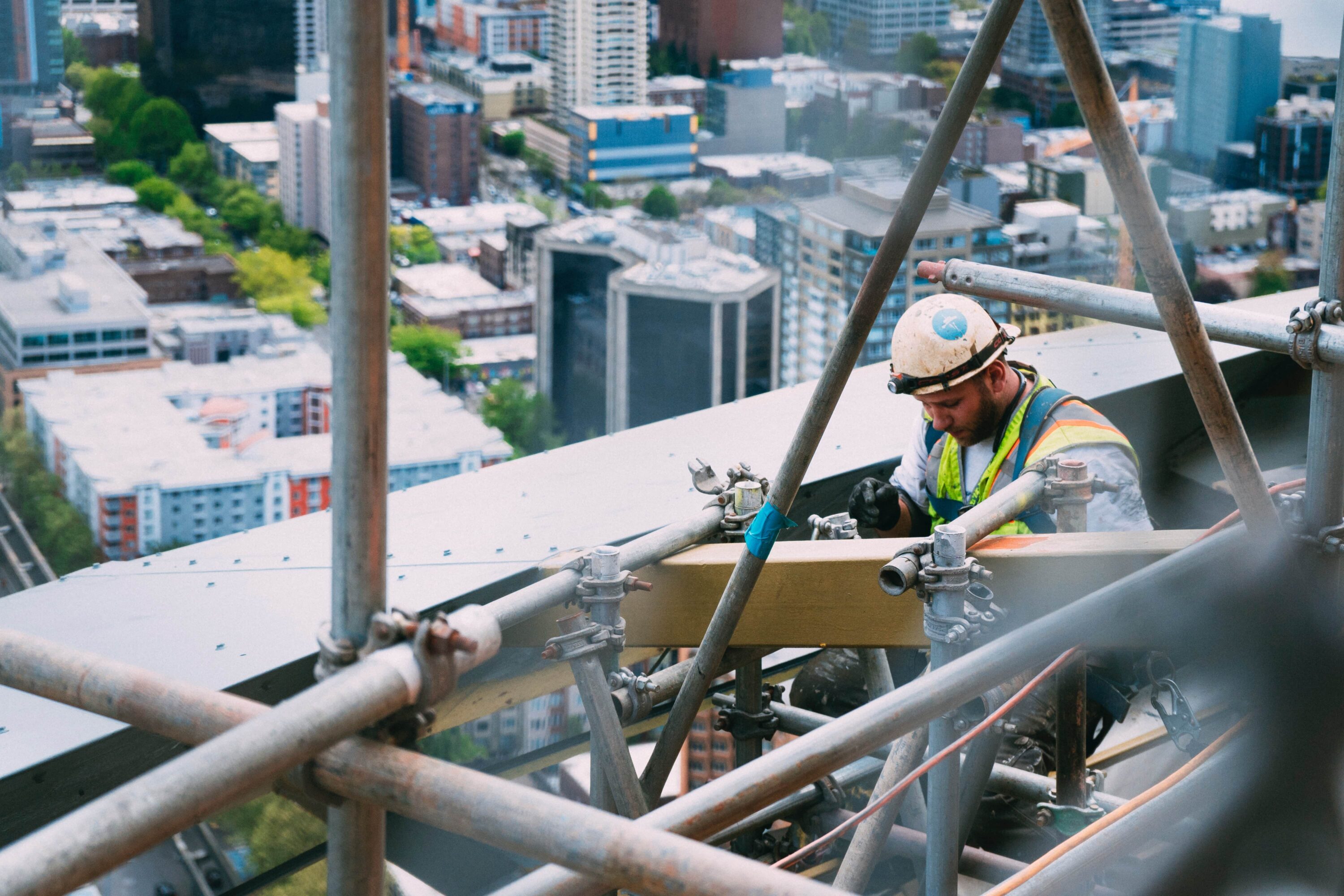 2. Decrease production time, increase company savings:
Time is money. By implementing drones, construction companies are obtaining worksite data faster than any other method. According to Sean McAllister, a surveyor, drones cut his surveying time for a 12-acre property from 100 hours down to about 2. PwC estimates the current value of labor and services that may be replaced by drones is about $127.3 billion, a third of which comes from the infrastructure and construction industries.
3. Capture critical intelligence:
Being able to capture site data to use for emergency planning and management purposes is critical. This is an area where using the quickly accessible aerial images collected by an sUAS are used to get a real time perspective on the exact status of a construction site. Having access to this intelligence allows a team to easily track, communicate, and manage site progress.
4. Win more bids:
Offer lower costs and a faster workflow to your future clients. Prove a lower level of risk while conducting a job due to utilizing a sUAS while having the ability to gain critical information of hard to reach/dangerous areas. The client will be more inclined to sign with your company as opposed to a competitor which would require their employees to physically access these areas, thus increasing the potential risk of a job site accident.
5. Make real-time decisions:
Drones can easily capture the most relevant information at every stage of the project. If a project issue arises such as a defect, leak, etc., launching a drone will allow the team to see where the issue is located and then assess in real-time, eliminating any added costs and delays.
Using Drones for Construction: Return on Investment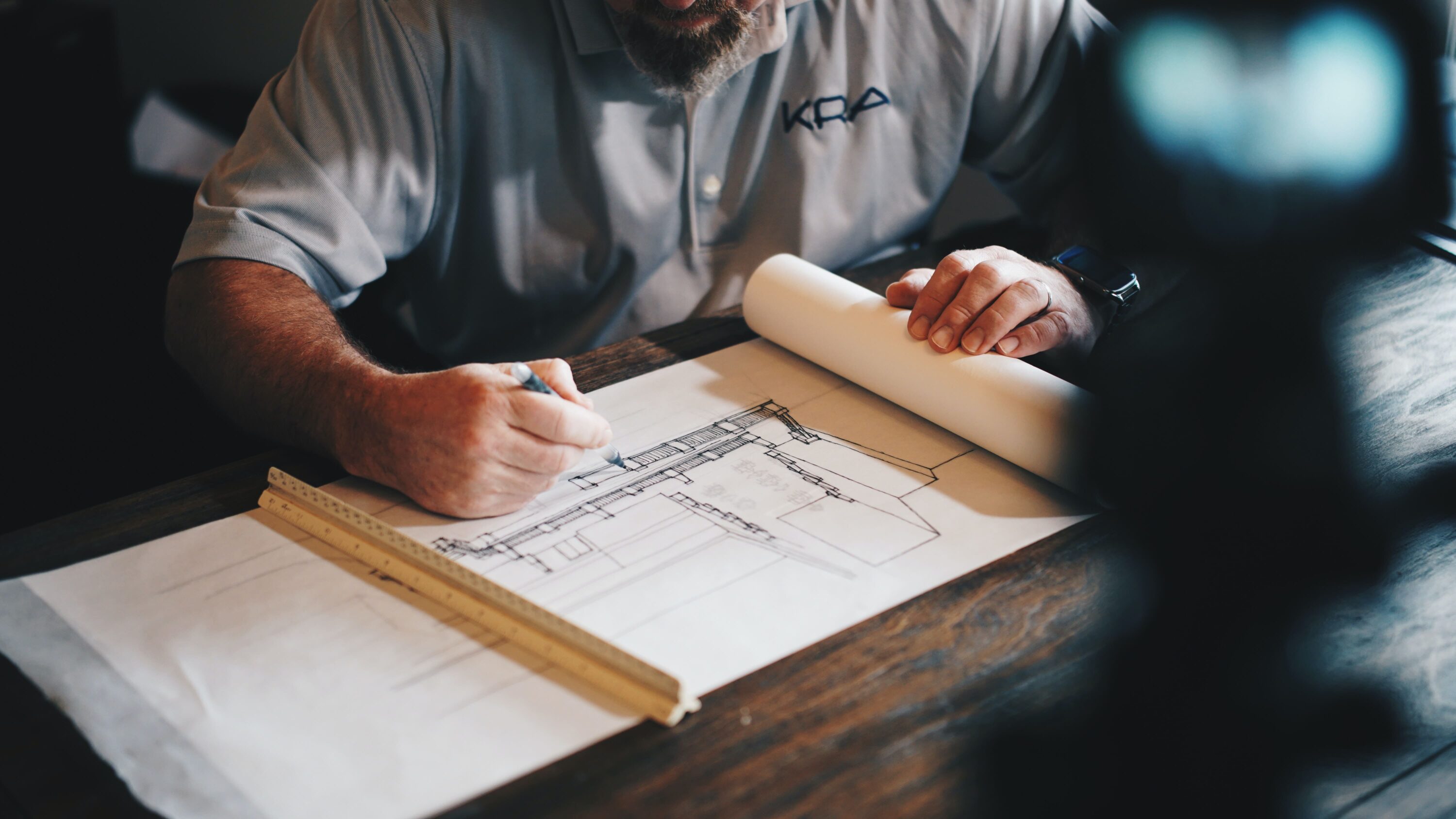 The construction industry's total expenditure currently runs around $8 trillion each year. That is an incredibly high figure, and much of that is due to a highly inefficient system of operations. 3DR CEO Chris Anderson says using drones for construction can massively reduce time and spending, cutting that figure nearly in half.
The typical commercial construction project not using drones operates at 80% over budget and 20 months behind schedule. Using drones for construction can help crews work faster and more safely at less cost. If drones can help companies re-capture even a tiny fraction of the estimated $3 trillion in cost savings, the way construction companies build will permanently change for the better. And as drone use in the construction industry becomes the norm, the increased utilization expands job and income opportunities for drone pilots flying drones for construction.
Currently, the minimum rate for self-employed pilots flying drones for construction starts at around $50 per hour, while highly skilled drone pilots can charge more than $500 per hour. Experienced drone pilots working for in-house drone programs earn an average of $50,000 to $70,000 per year, depending on location, skill level, and experience.
What are the best drones for construction?
Beginners using drones for construction will find the Mavic 2 Zoom easy to use and rugged enough for simple job site surveys. DJI's Phantom 4 Pro is a low-cost, intermediate option capable of creating accurate 3D models. Experienced drone pilots will want a more advanced model like the DJI Matrice 600 Pro equipped with a lidar system that allows 3D printing into solid 3D objects for highly detailed and accurate depictions representing complex construction projects.
Companies Using Drones for Construction
Some of the major companies using drones for construction today include:
Drone Training for Construction
If you're new to the construction industry or to drones, you'll want the appropriate training prior to launching potentially pricey drone technology for your organization or client. Below is a list of training courses our experts recommend to those interested in breaking into the construction industry.
An excellent course for beginners or self-taught drone pilots. Master the fundamentals and principals of flying, autonomous flight, and learn how to fully utilize the settings and functions of your drone. This course is offered online, live/virtual, and in-person.
If you're interested in operating a drone commercially, you'll need to obtain your drone pilot license. The Federal Aviation Administration requires all individuals flying a drone for business, successfully pass this 60-question exam. This course ensures our students fully understand the concepts of aviation and are ready to ace their exam on their first attempt.
Our Aerial Drone Inspections course is a two-day workshop with multiple flight sessions geared towards developing the skills you need to fly, gather, and analyze aerial inspections data. Course prerequisites include 5 + hours of flight time and a Part 107 Certificate.
Our Aerial Mapping & Modeling course is a two-day workshop with multiple flight sessions geared towards developing the skills you need to effectively gather, export, and analyze aerial mapping data. Course prerequisites include 5 + hours of flight time and a Part 107 Certificate.
Relevant Part 107 Regulations For Flying Drones for Construction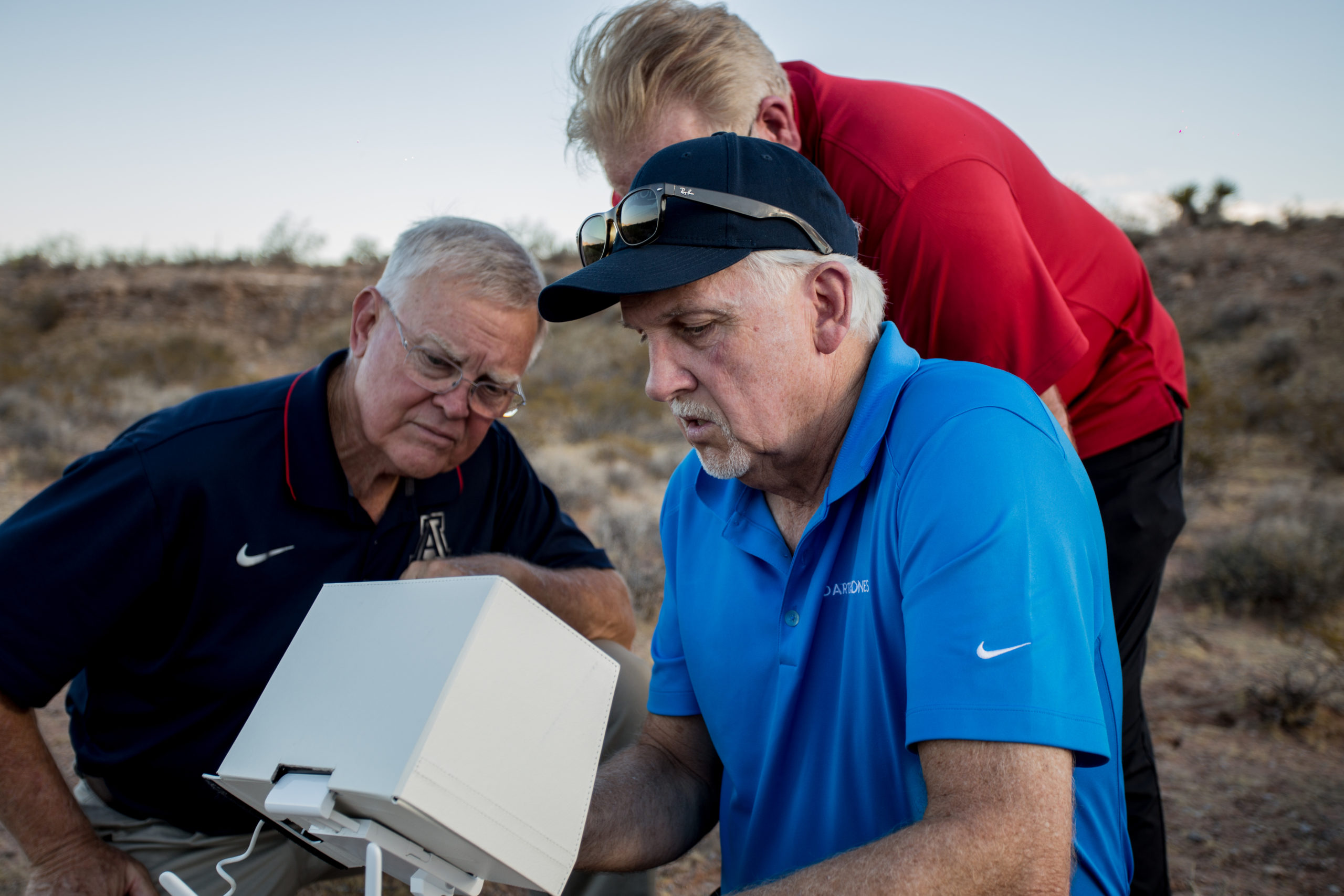 Commercial drone rules and regulations are constantly evolving, but the FAA Part 107 rule has made flying drones for construction industries easier and more accessible. Current regulations require only that commercial drone pilots register their drones, pass an FAA license exam, and complete a TSA background check to fly drones professionally. The FAA considers any drone flight for which the pilot receives compensation, monetary or otherwise, as a commercial drone operation, including video footage and images for monetized YouTube channels.
Besides licensing and registration, there are a few main rules all drone pilots must adhere to at all times.
The 400-foot rule. Drones may fly a maximum of 400 feet high. Pilots flying drones for construction may fly up to 400 feet above structures and job site terrain, as long as the drone does not enter restricted airspace.
Restricted airspace. Drone pilots may not fly directly over public gatherings, including sporting matches, concerts, parades, and other events. They must also avoid military airspace, airports, emergencies, government buildings, or crewed flight airspace. Pilots may apply for permits to enter restricted airspace under particular circumstances.
Privacy protections. Remote pilots may not interfere with individual rights to privacy or survey private property without consent from the individual(s) or property owners. Pilots flying drones for construction should ask the operating company or project manager whether the property owners consent to drone photography.
Pilots flying drones for construction are responsible for following all municipal, state, and national drone rules and regulations in the United States. Failure to comply may result in fines, license suspension, or possibly jail time. Taking a drone course can help pilots understand the complete set of regulations governing drones for construction and other industries.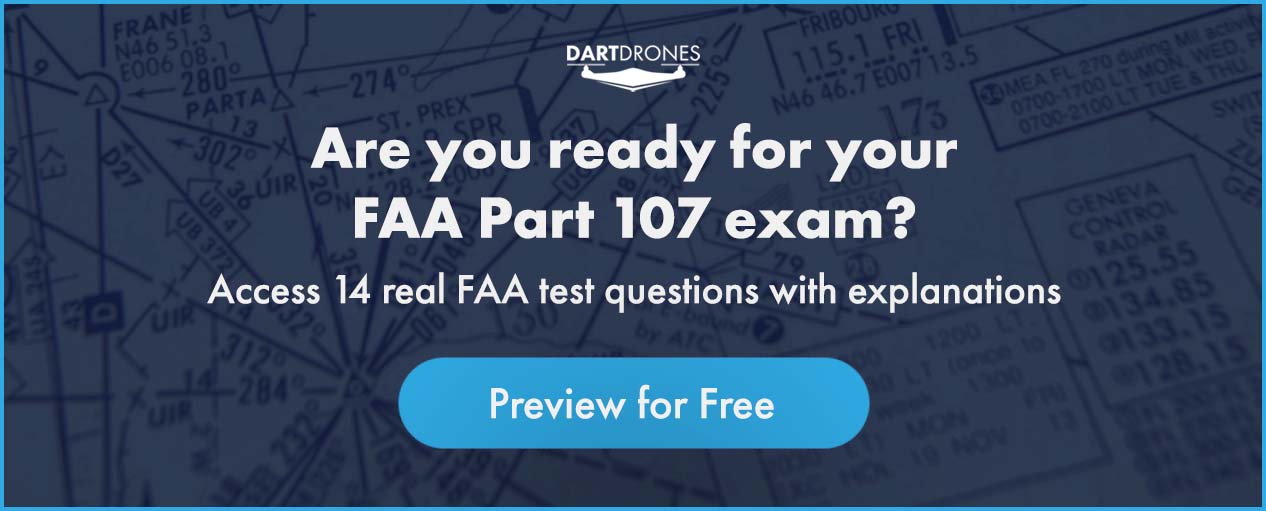 Construction Consultations
If you are considering flying drones for construction, DARTdrones can help you learn more about the skills and equipment you'll need to get started. Call 1+435-252-1238 or email DARTdrones to schedule your free consultation with an expert drone pilot today. Ask about the Professional Drone Training System™, a proven and comprehensive program to successfully implement and launch drones within any organization.
Starting a Drone Business for Construction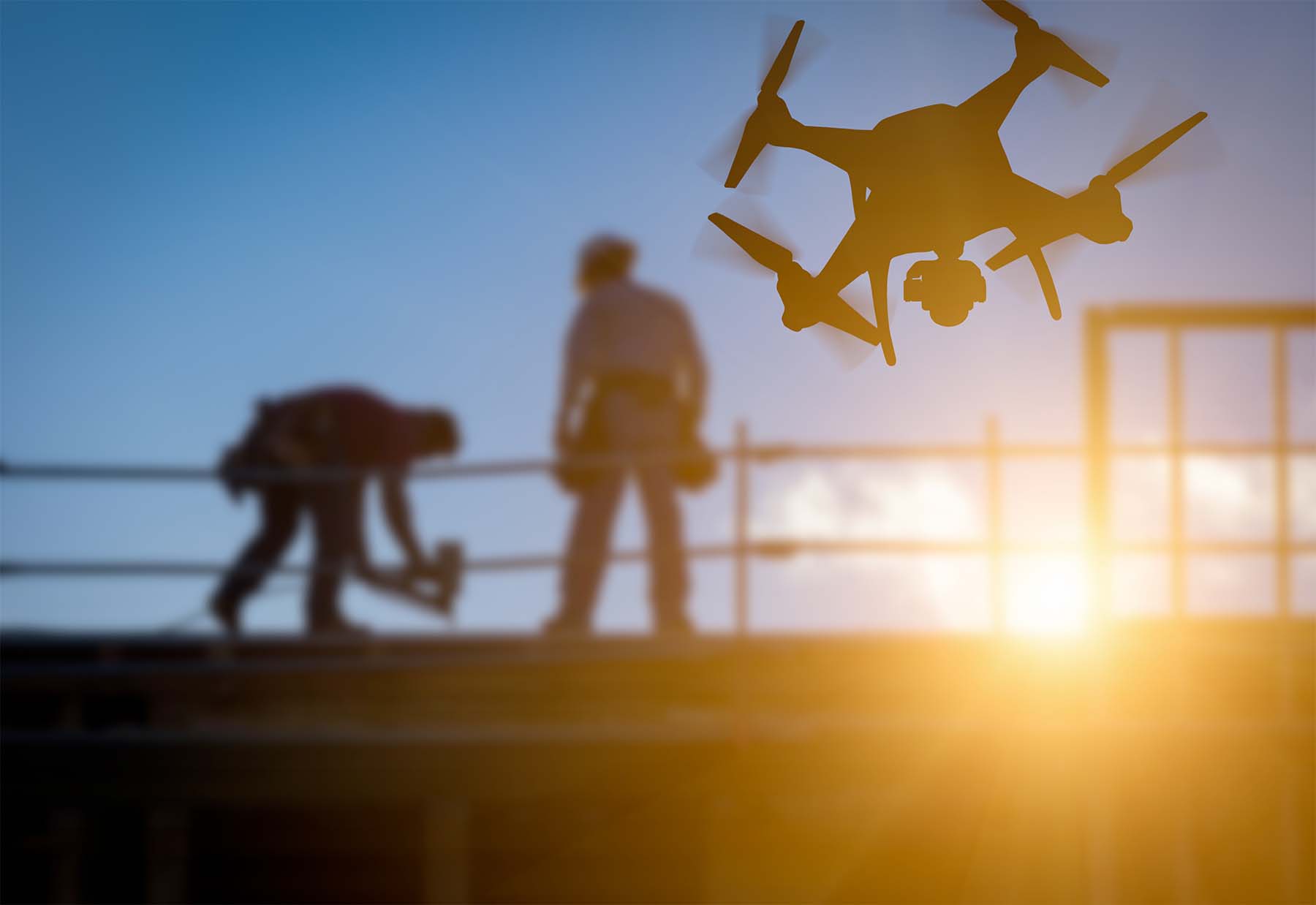 In the US, commercial operators must possess a Part 107 drone license. To acquire a license, drone pilots must be 16 years old and pass the FAA Aeronautical Knowledge Test, also called the Part 107 Exam. After passing the exam, drone pilots must apply for a Remote Pilot Certificate.
After getting the certificate, pilots who want to fly drones for construction can choose to apply for an in-house drone program with a building company or work as a freelance pilot.
A recent drone industry survey reported that 86 out of 370 drone pilots who worked for an in-house company worked in construction and construction-related industries. Similarly, 81 out of 353 survey respondents said they work as freelance drone pilots in construction industries.
Based on this information, the opportunity to fly drones for construction exists equally between freelance drone pilots and drone pilots employed by a company.
If you want to break into working with drones in construction, you can learn more about starting a drone business that serves and honing your drone pilot skills with a free DARTdrones mini-course.
Conclusions
Opportunities are quickly expanding for drone pilots in flying drones for construction and construction-related industries. The considerable return on investment, quick turnaround and compilation of essential data, and enhanced worker safety are just a few reasons for the construction industry to adopt widespread drone use.
Rapid advances in drone technology and drone software programming mean the field will continue to expand significantly over the next decade. Early adopters will pioneer the new construction technology landscape and continue developing innovative building practices to save time and money and reduce waste. For drone pilots looking to launch a new career in commercial drone flight, the construction industry is a field well worth consideration.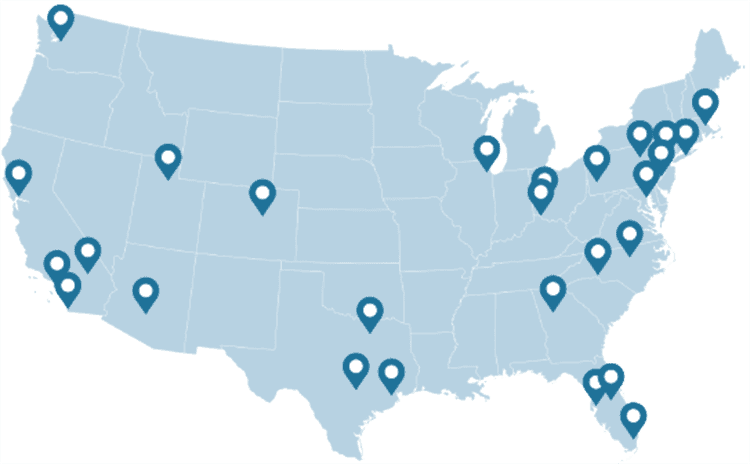 As seen on ABC's "Shark Tank"
WHY DARTDRONES? We have a proven track record for training pilots in dozens of industries.
22
QUALIFIED
INSTRUCTORS
Our instructors have manned aviation experience flying airplanes and helicopters and have gained the highest drone piloting recognitions in the industry. Many own successful UAS businesses themselves.
10+
CITIES
NATIONWIDE
As featured on ABC's Shark Tank, we are the nation's leading drone training company with an extensive network of alumni and partners throughout the country.
150+
HOURS OF
MATERIAL
Created and refined by UAS training experts, our curriculum is the best in the industry and has been tried and tested by clients in dozens of industries.
25K+
PILOTS
TRAINED
With a community of over 65,000 drone enthusiasts across the US and internationally, DARTdrones is at the forefront of UAS technology.
Expert Instructors
Our students absolutely love our instructors! Our classes are engaging, fun, and extremely informative.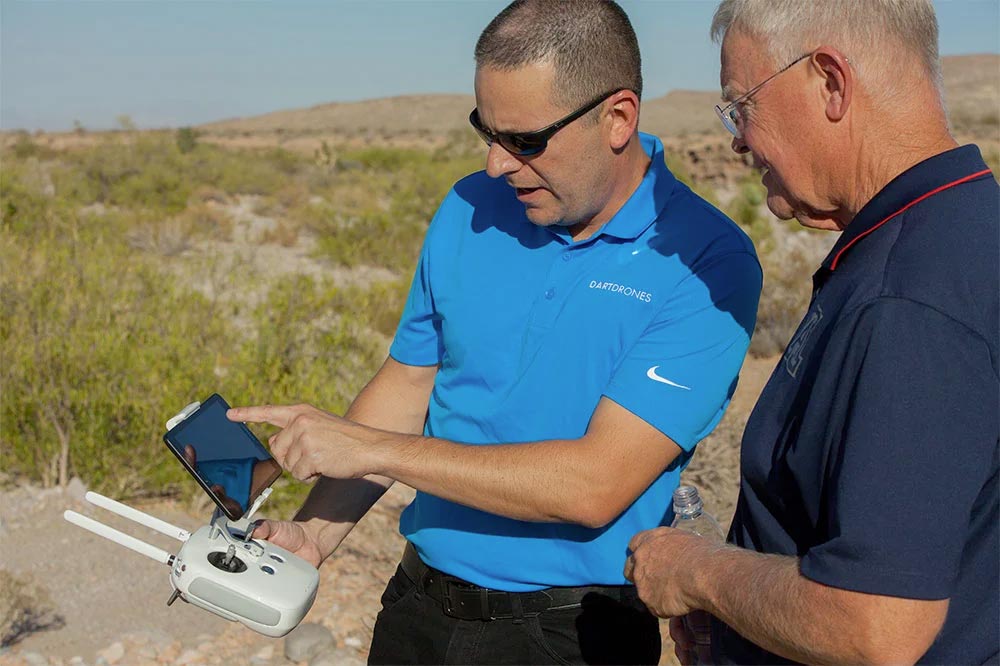 Advanced Training Courses
We don't just train our students on the basics. We have extensive advanced training courses to help our alumni succeed in mapping, inspections, disaster response, aerial photography, night operations, and search and rescue.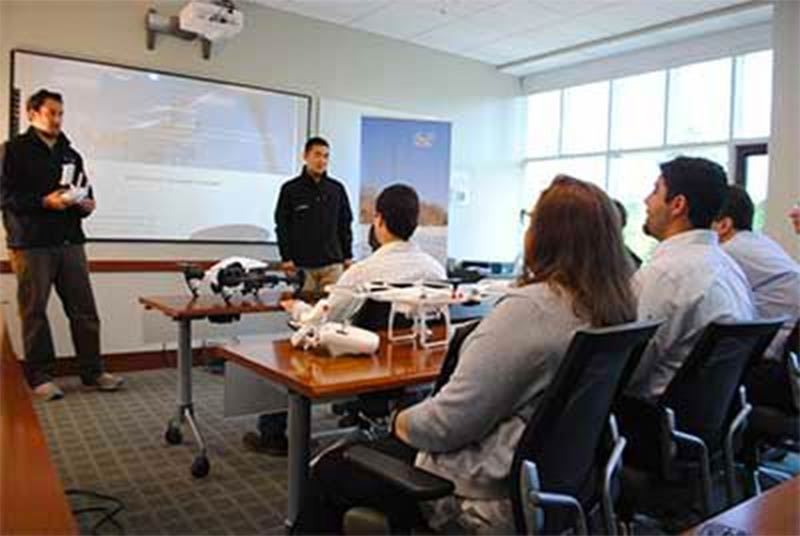 Industry Certified and Vetted Curriculum
Our curriculum has been vetted and certified by AUVSI, the leading UAS industry association, to ensure professional quality.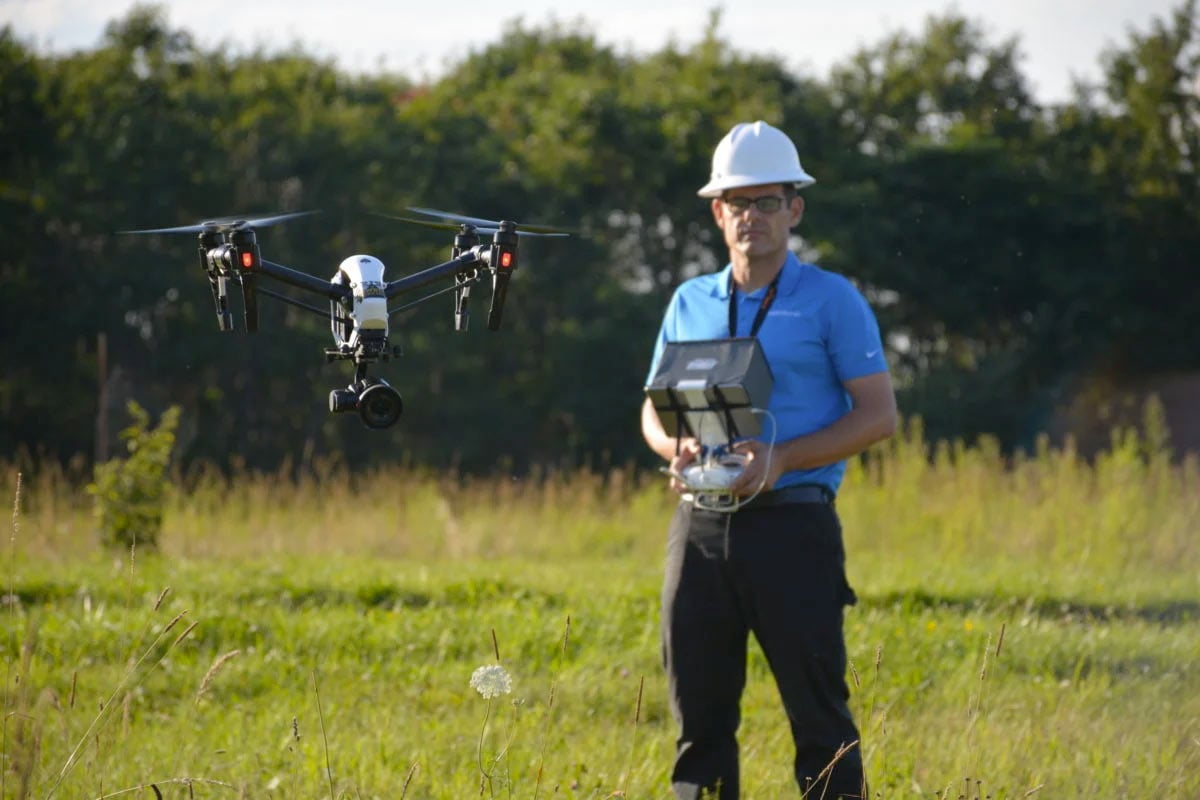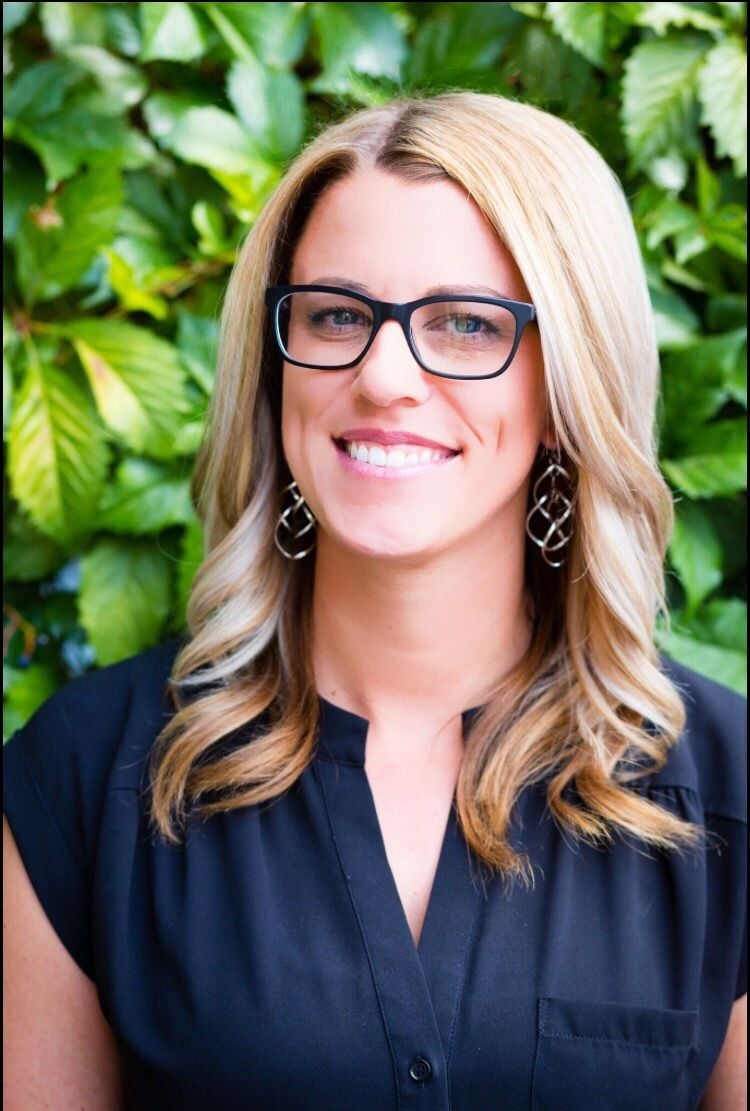 Learn More Today!
Alex is happy to help