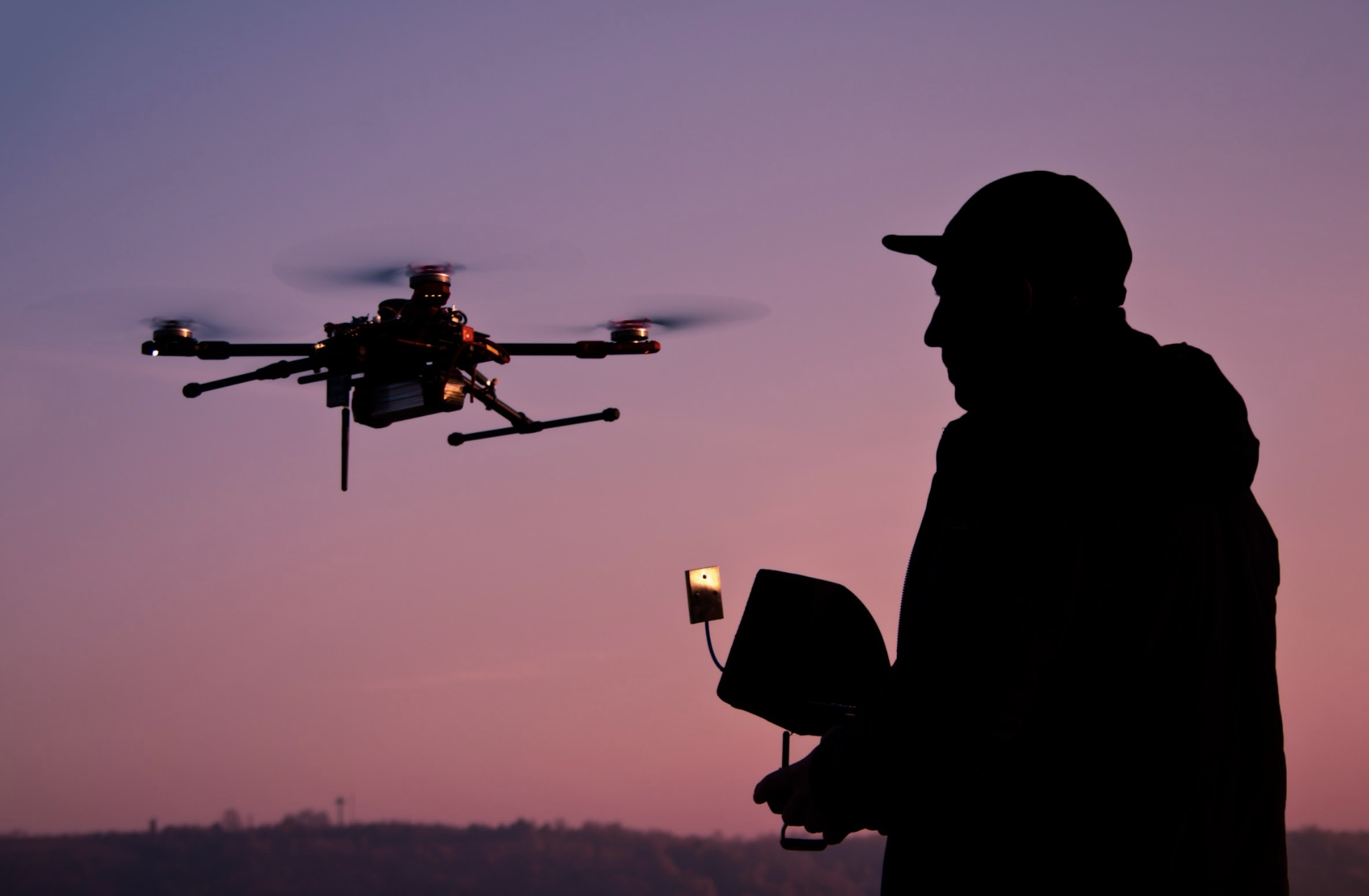 FAA Part 107 Drone Pilot License
What Does it Take to Earn Your FAA Drone Certification?
Perhaps you've witnessed someone flying a drone, been a visual observer for a pilot-in -command, or have been tasked with obtaining aerial information for your job.
Nearly anyone can, with a little practice, learn to fly a drone. But to learn to fly in a manner respected by your fellow airmen, and in accordance with the Federal Aviation Administration (FAA), you'll need to earn your FAA drone certification.
So what does it take to earn your FAA drone pilot certification?
First, you must meet these basic requirements, taken directly from the FAA website:
Be at least 16 years old
Be able to read, speak, write, and understand English
Be in a physical and mental condition to safely fly a drone
Pass the initial aeronautical knowledge exam
How you prepare for the test depends on your learning style, and how much time you have to dedicate to studying for the FAA exam.
It is highly recommended to go into this exam with a completed online test prep course or an in-person training program. Having trained over 14,000 new pilots with a success rate of 99%, DARTdrones understands that everyone absorbs information in a different way, and has created learning platforms to guide students to success.
To get an idea of what type of questions are on the FAA drone certification exam, and to highlight the importance of a prep course, check out some possible questions you'll encounter.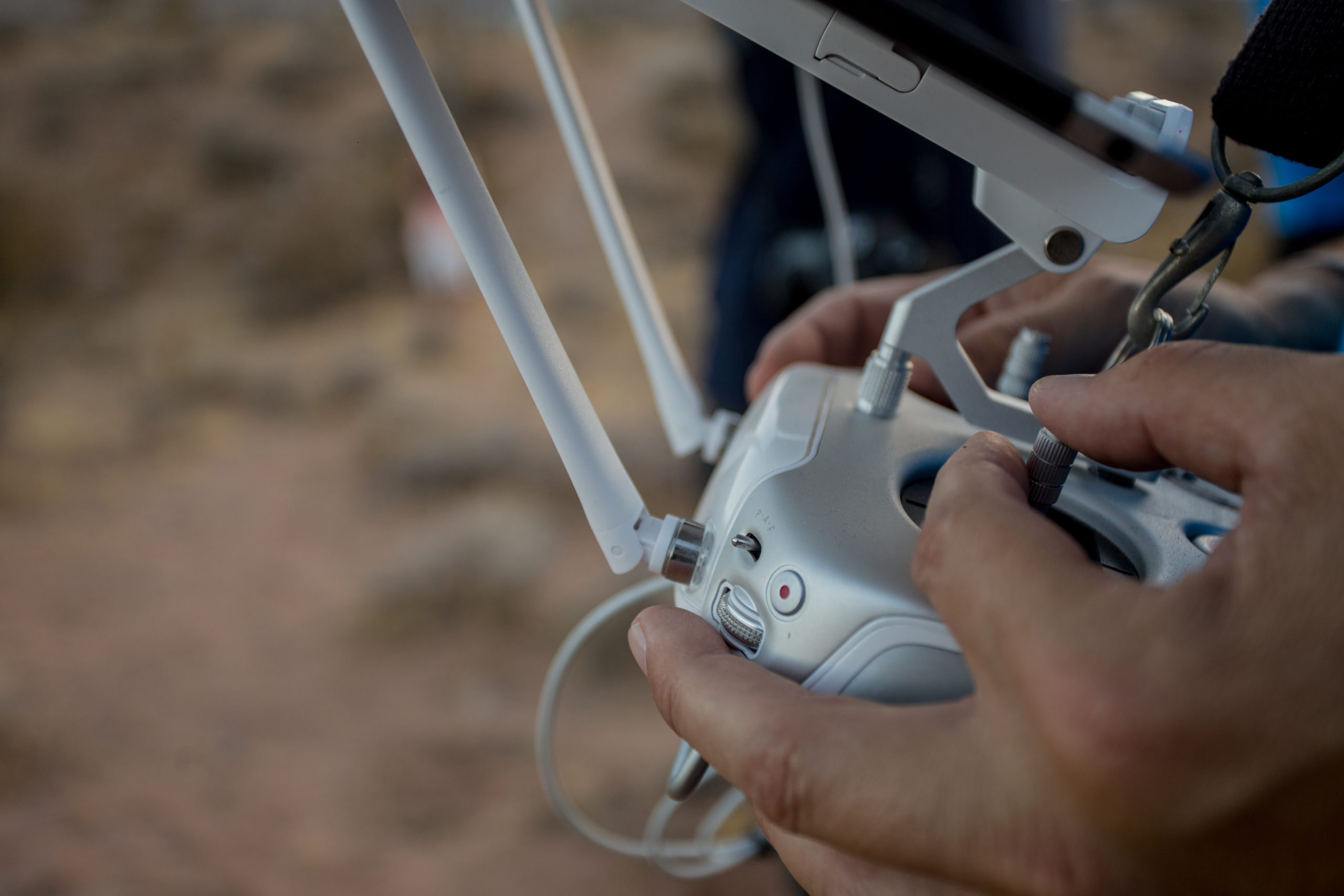 While the FAA doesn't currently require a practical flight test, if you're a more tactile person and prefer a hands-on approach to learning, consider a  training package that introduces you to the thrill of flying with the knowledge and safety of an instructor at your side. Get a feel for the aircraft and the controller. You may find that through actual flight, some of the theoretical concepts are easier to grasp. Learning through doing will give you a greater understanding of maneuvers and the importance of rules, like keeping the drone within visual line-of-sight, or VLOS.
If you prefer to study at your own speed, then online learning may be the platform for you. Try this self-paced test prep course, complete with a practice exam at the end. This program is broken down into modules that cover all of the subjects involved in the Part 107 certification. If you struggle with any concept, just go back and work through it again at your own pace, in your own time.
If you're looking for more resources, we've put together a comprehensive guide to earning your Part 107 drone pilot certification. This document illustrates the depth to which we go to ensure your success. If you pass the practice exam with an 85% or higher three times, we will refund the cost of your course if you don't pass the FAA exam.
Now you've decided on and worked through a prep course.
It's time to do some administrative navigation.
The first step is to create a profile with the Integrated Airman Certification and Rating Application (IACRA). Be sure to do this before you register for a test. Once you pass your exam (and you will with DARTdrones!) IACRA will provide you with a temporary certificate that you must keep with you at all times when operating your drone. You'll receive an airman card in the mail a usually a few weeks later.
The second step is to schedule an exam through PSI Exams. Remember to bring with you a government-issued ID, and some documentation of your physical address (rental agreement, utilities, etc.) is never a bad idea. The testing center can be sticklers about that, and the more prepared you are, the better. This is from personal experience.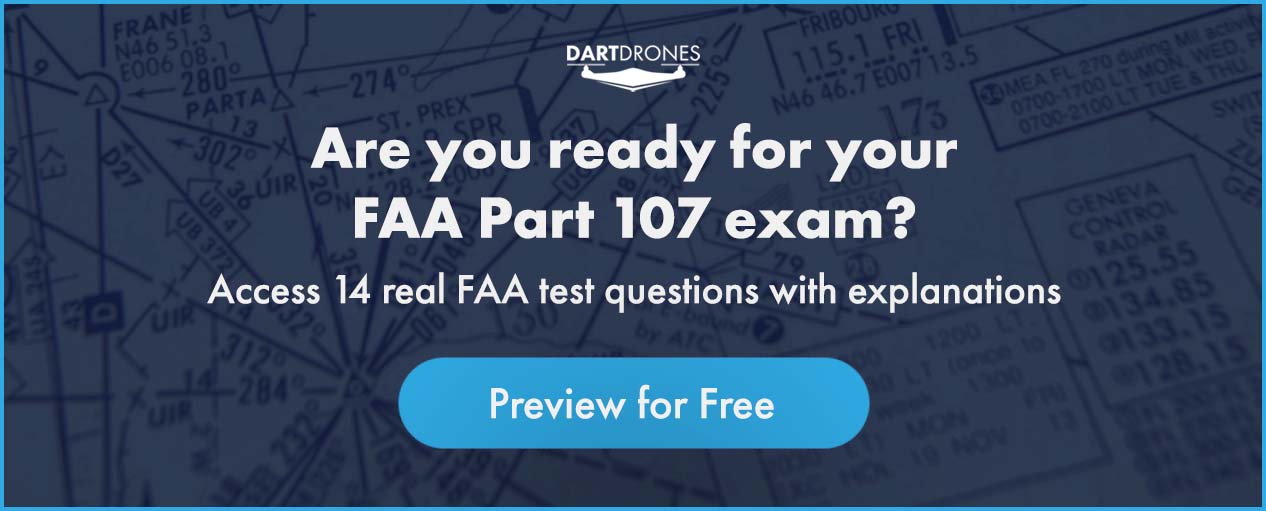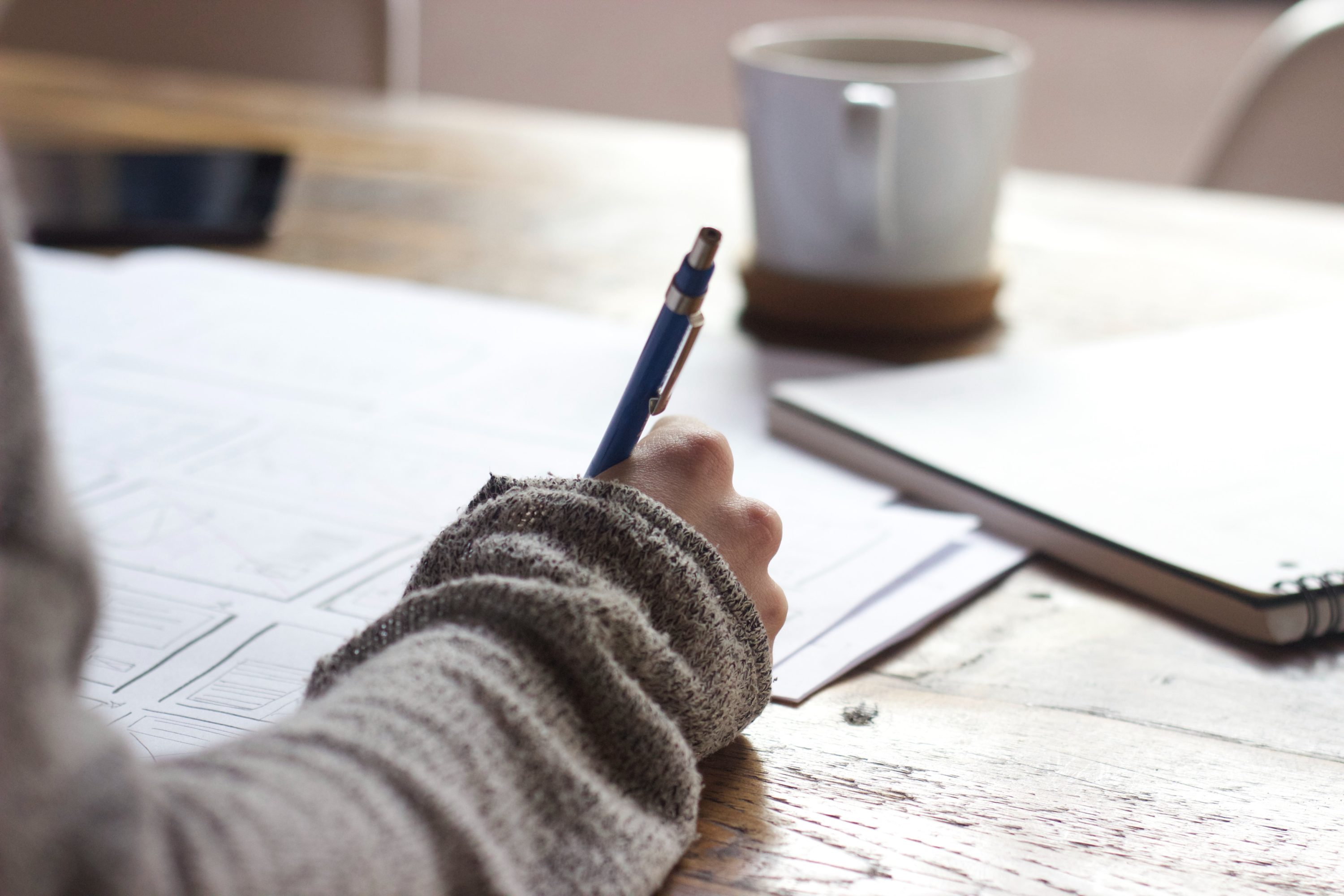 The third step is to pass the FAA drone certification exam! Take a deep breath and know you're prepared. You'll need to pass with a 70% or higher, and have two hours to complete the 60-question exam. Read each question thoroughly, eliminate any unnecessary information, and focus on exactly what you're being asked.
The fourth step is to fill out FAA Form 8710-13 in your IACRA profile, and follow the steps to complete your application.
The fifth step is simply waiting for a TSA background check. Once that's complete, you'll receive an email and will be able to print out your temporary certificate.
The sixth step is…woohoo! You received your remote pilot's license in the mail! You've just smashed out some rigorous training and passed a test that will open so many drone-flying doors for you.
Now all you have to do is fly safely and responsibly, gain a new perspective, and recertify your license every two years.
About the Author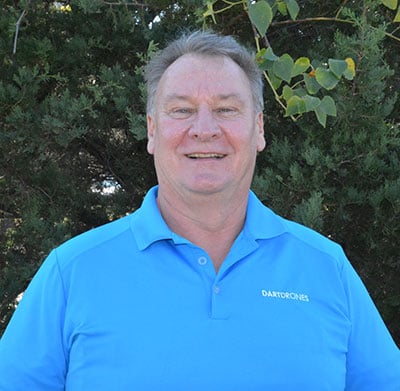 Mike is an instrument-rated pilot and a self-described transportation enthusiast and weather geek. As a former light rail instructor for Harris County Metro, Mike trained new operators to safely operate trains on Metro's new rail extensions in the city of Houston. Mike returned to Austin and discovered Drone photography. Taking his new hobby to the next level by combining his aviation, rail trainer, and industrial sales experience, Mike Joined DARTdrones to share his passion for aviation with student drone pilots to help them become safe, competent and confident drone pilots.
DARTdrones is the nation's leader in drone training, program development and consultation, offering online and in-person courses in 40+ cities across the United States. DARTdrones takes pride in their comprehensive curriculum, developed by a former US Navy Helicopter pilot, as well as their 40+ flight instructors who are all manned and unmanned aircraft pilots. Visit us online at www.dartdrones.com call 800-264-3907 or email the DARTdrones Team at [email protected] to learn more.