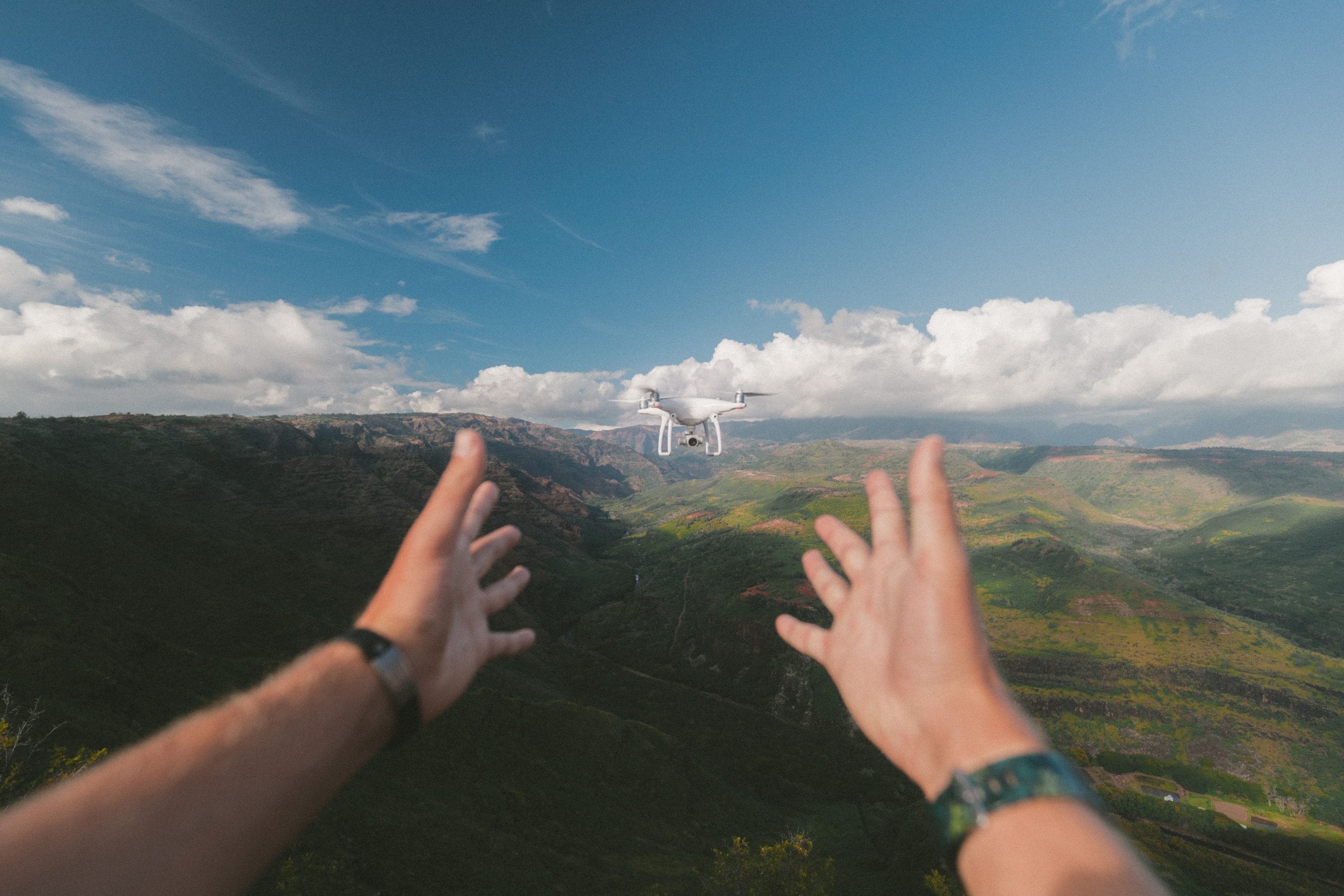 FAA Part 107 Drone Pilot License
Which drone training school is right for you?
Drone implementation is on the rise with individuals and businesses all over the globe, growing exponentially at seemingly hyper-speed, and with implementation, comes drone training. Whether you are an individual who works for yourself, or someone who is in charge of procuring training for your enterprise, the question lingers, "How do I pick the best drone training organization?" Tough question, but not impossible to answer if you know the right things to look for.
Forbes.com points out that according to a recent study from Skyward Research, a high percentage of companies, 88% to be exact, see a positive return on investment within 12 months or less after implementing the use of drone technology into business. To see positive ROI in under a year is pretty phenomenal, so it behooves you to find the right drone training school that matches your business needs.
Making decisions can be hard no matter what you're looking at, and in the world of drones, there are a lot of options out there for drone training schools and programs. How do you know which drone training school is the right one for you and how do you know what to look for to make sure you have the best training? These are questions that can be asked as an individual endeavor or that the leadership team of a larger company can identify together in the search for the very best drone training school for business.
First, assess your industry's training needs
Is your desire to train with drones coming from a place to fly them recreationally or is it more of a business endeavor for your individual use? Do you just want to fly for fun or do you want to run your own drone business? If you will be using a drone for business, which type of business will you use it for?
Which drone school is the best for your individual needs as a drone pilot hobbyist?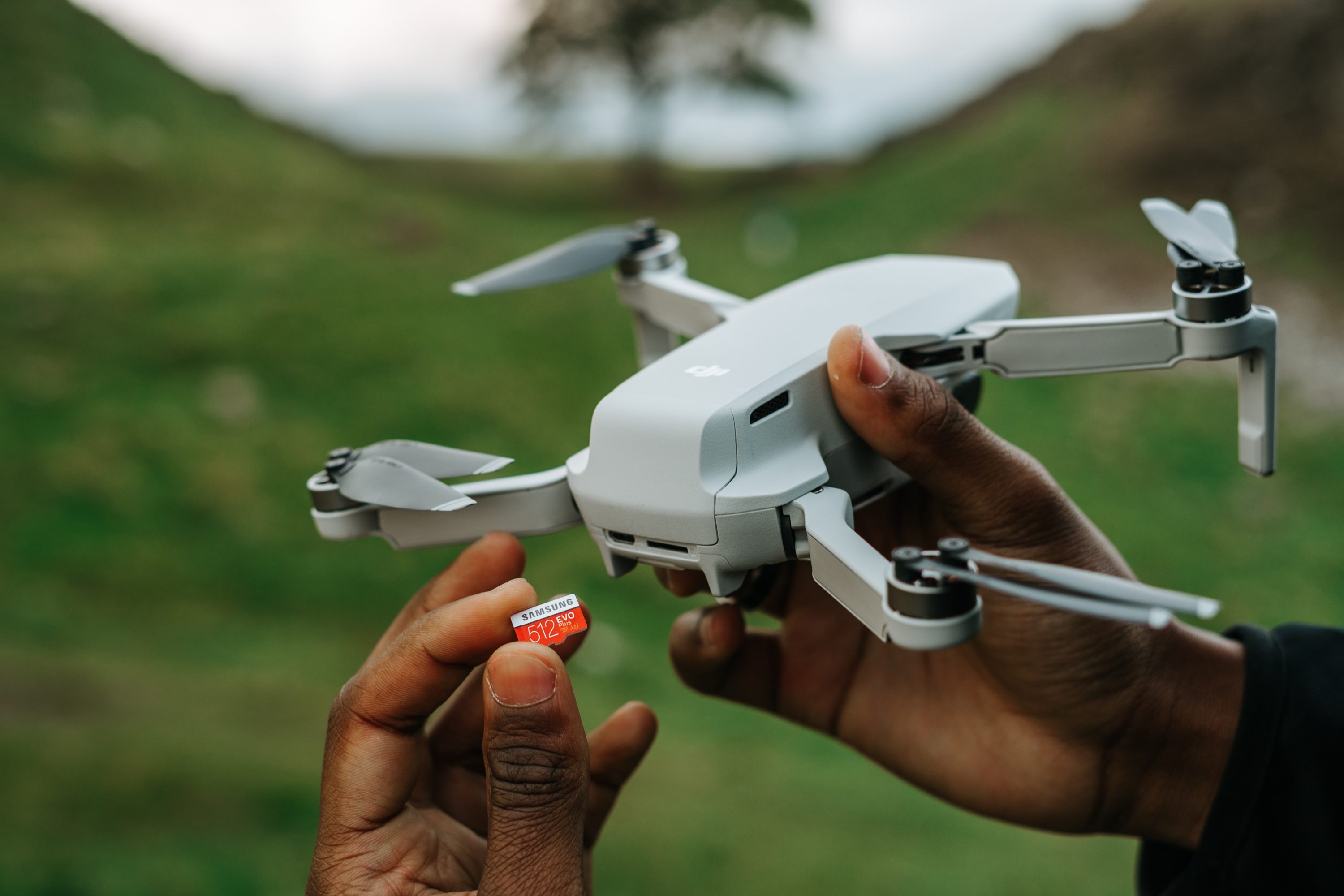 If you are a recreational drone pilot, then you may want to look for a drone training school that offers solid basics that will help you stay safe and enjoy your hobby. It doesn't need to cost too much, and it doesn't need to be too complicated. Be careful not to overcommit to a lot of unnecessary trainings if you are truly just interested in piloting a drone as a hobby. There are a lot of fun classes that might pique your interest if you want to take the time beyond the basics, however, so it never hurts to expand your horizons and give them a chance. For example, you may find that while you're flying your drone for fun, it might be nice to learn how to turn your average photos into really amazing photos, so you could sign up for an aerial photography drone training class.
Which drone training school is the best for your individual drone business?
Will you be taking photos of real estate or performing drone delivery? Will you be spraying crops or detecting dangerous gases with your drone? Establish what you want your drone business to specialize in and then look for a drone training school to help you get educated to make it happen. Maybe you just need training to learn how to start a drone business overall, in addition to learning your specific specialty. Research the company and make sure it has all of your drone training needs.
Which drone training academy is the best for your company?
From a different perspective, already-existing larger companies also must consider the purpose in implementing drones into the business model in order to establish which drone training school would be the best fit for the team to train with.
There are many different avenues that your company may take to implement the use of drones into business, and some drone training schools are better suited to train for those different aspects than others. For example, if you are in the construction industry, maybe you want to look for a drone training school that would have solid advanced classes or focus on all aspects regarding drone usage in construction, like obtaining data to report back to advise the client of the status of the progress of a project.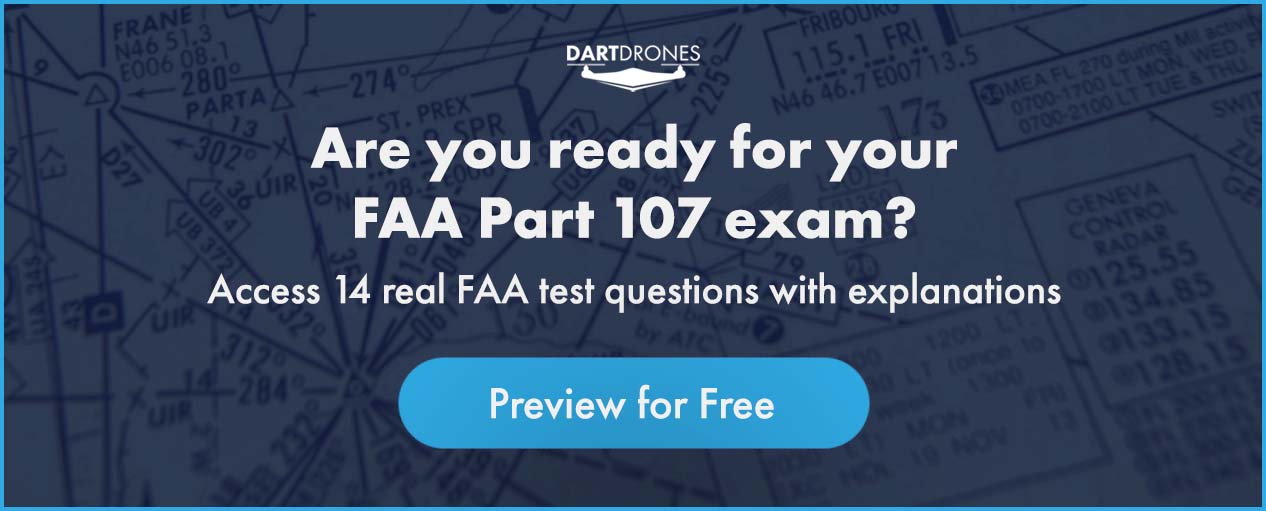 Second, do your research on drone training schools
Drone training schools range in training topics from the bare minimum, such as Part 107 certification exam prep and drone maintenance to more advanced topics, such as how to turn your drone pilot training into a business, how to specialize in drone photography, or how to implement drones into your already existing and thriving business model.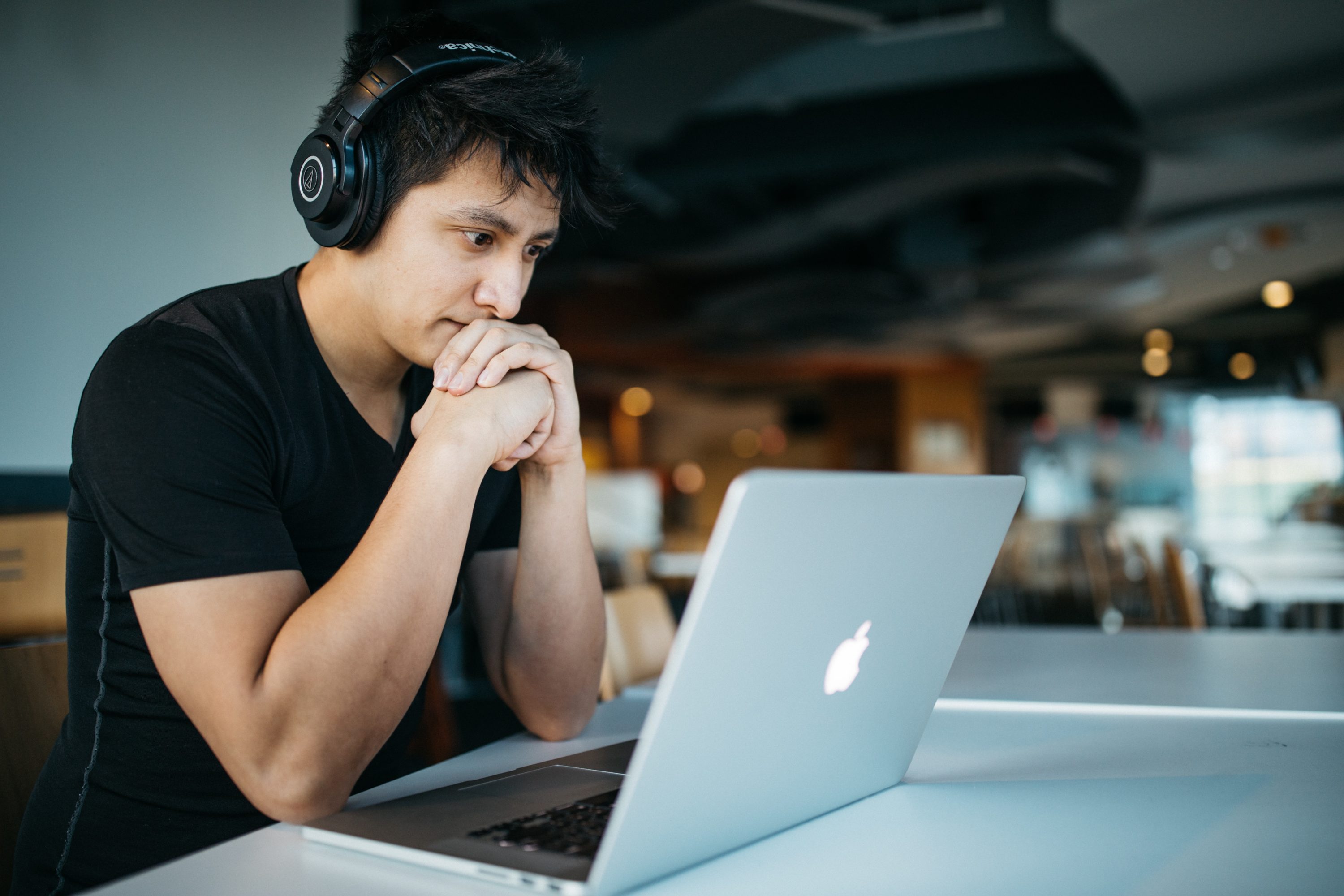 Not all drone training schools are created equal. Get the backstory about the drone training school you are considering. A few things to think about in the consideration process, whether for individual needs or enterprise:
Do you want to train in-person or virtually online?
What are the various certifications that are available for you to obtain?
Is an AUVSI certified TOP operator certification available?
Is the Part 107 prep class available, since it is required by federal law to obtain and pass the Part 107 Unmanned Aircraft General Small exam and obtain a license to operate a drone in any commercial way?
Who are the staff members behind the training?

What are their credentials and certifications? What licenses do they hold?
Where did they get their experience and education?

Read the reviews of the drone training school online. What is the general feedback?
Check out the drone training school's website. Is it professional quality and up-to-date? Does it look like something you want to be a part of?
Ask someone you know who has had drone training if they have any recommendations on a specific drone training school that you can look into.
How many people need to receive drone training in your organization?
Can the drone training organization help scale your drone program over time?
If you are part of a larger company, do you want the drone training to come to you on-site instead of sending all of your people to the training at an off-site location? Many companies have seen great benefits in having drone training come to the business on-site to make it more convenient for staff instead of taking the staff away from work for longer periods of time to travel to the training and then return. For example, one drone training school that offers on-site training for businesses throughout the U.S. is DARTdrones.
Whatever industry you are in, whatever specialty you choose, identify your real purpose for utilizing a drone, and then research drone training schools well to make sure you choose the one that is right for you.
About The Author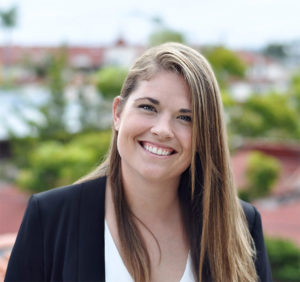 Amelia Owre is DARTdrones' Director of Training. A former Navy helicopter pilot, Amelia flew the SH-60F, HH-60H and MH-60S prior to transitioning to unmanned systems. For the past 5 years she has been responsible for developing curriculum and implementing training for the MQ-8B Fire Scout, the Navy's first rotary wing UAS. As a current Naval reservist, she continues to develop the training curriculum for the Fire Scout as well as instruct the Navy's next generation of UAS operators. She is a graduate of the U.S. Naval Academy and holds an M.S. in Environmental Science, as well as a Commercial Pilot Certificate with fixed wing, helicopter and instrument ratings.
DARTdrones is the nation's leader in drone training, program development and consultation, offering online and in-person courses in 40+ cities across the United States. DARTdrones takes pride in their comprehensive curriculum, developed by a former US Navy Helicopter pilot, as well as their 40+ flight instructors who are all manned and unmanned aircraft pilots. Visit us online at www.dartdrones.com, call 800-264-3907 or email the DARTdrones Team at [email protected] to learn more.