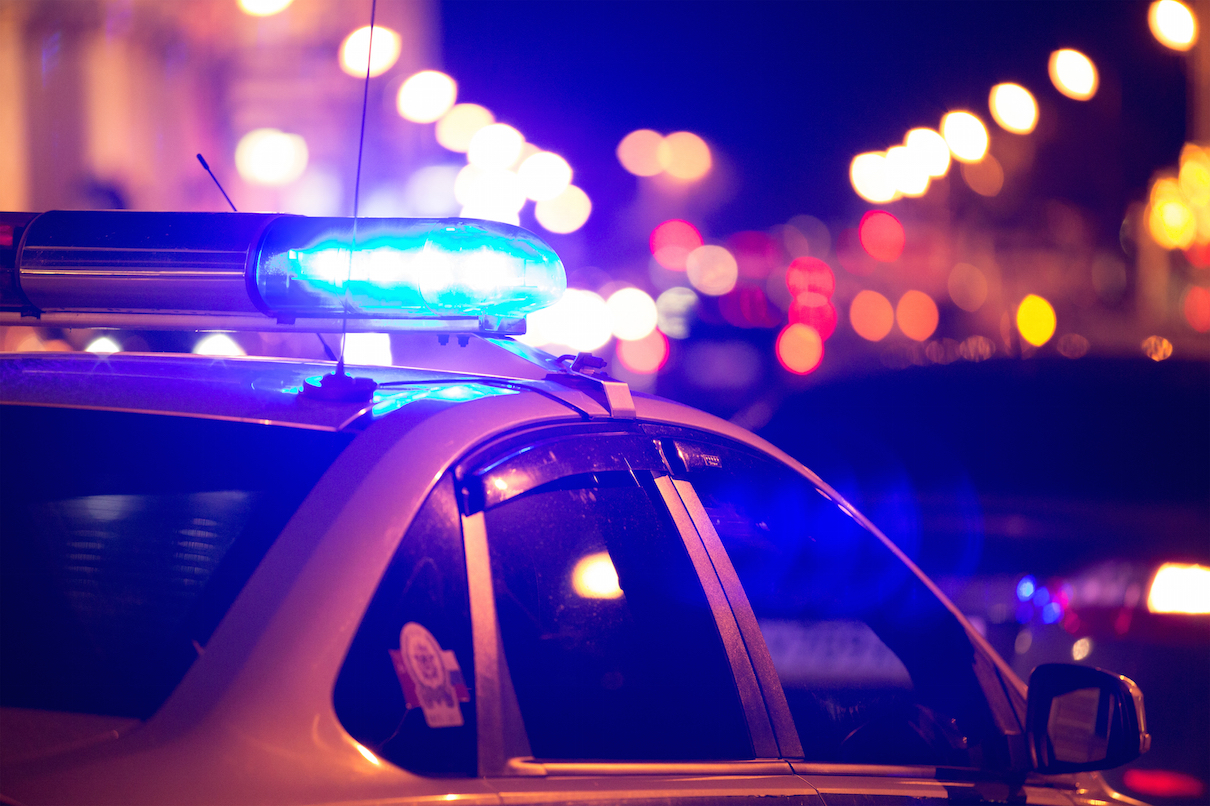 Resources
Surveillance and Capture of Possible Armed Suspects Using Public Safety UAS
We continue to say commercial drones improve efficiency, reduce cost, and increase safety. But how exactly are Unmanned Aircraft Systems (UAS) performing those expectancies? Many people ask whether using a public safety UAS is truly more efficient and more safe than traditional methods. The short answer is "yes", and we will prove why.
In an effort to prove the accuracy and capabilities of using a public safety UAS in comparison to traditional methods, we are sharing a case study conducted by Mike Uleski. Mike is an active Sergeant with a public safety department and is cross trained as a law enforcement officer, firefighter, and EMT. He has a degree in Aeronautical Sciences from Embry-Riddle, a commercial pilot certificate with single-engine, multi-engine and instrument ratings, and 17 years of experience building and flying remote controlled aircraft. He also serves as the Chief Public Safety Instructor at DARTdrones, a national UAV training school.

The Problem
On August 17, 2017, units responded to a call regarding several vehicle burglaries that had recently taken place in the Daytona Beach Shores, FL area. The Sheriff's Office on scene opted to first utilize its manned helicopter to search for the suspects. A thorough search of the area yielded negative results and the suspects were not located. Additional information was provided that several handguns had also been stolen during the vehicle burglaries.
It was believed that the suspects had two stolen vehicles at a local hotel. One vehicle was confirmed stolen, while a second vehicle was believed to be involved. The ground units near the hotel did not want to alert the armed suspects of their activity since it was not safe to have a ground unit capture the second license plate to confirm the status of the vehicle.
The Solution
Mike was called in by his agency to use the department's public safety UAS, which was equipped with a visual camera and high powered spotlight. Due to the mission requirement for a covert approach, Mike chose to launch his DJI Mavic Pro. Tip: The Mavic Pro provides a quieter aerial platform, adequate flight time, and 2x digital zoom capability.
It's important to note that Mike's agency holds an airspace authorization for the local class C airspace. In order to obtain approval, the remote Pilot in Command notified central dispatch of the commercial drone operations. Another officer within Mike's agency, who also holds a Part 107 certificate, was then dispatched to assist as a VO (visual observer) for the mission. After all necessary pre-planning was complete, the mission began.
Mike was instructed to launch the UAS into the specific location (approximately 1,000ft away) and confirm the license plate of the second possibly stolen vehicle. With the public safety UAS, he was able to descend directly over the top of the one-story hotel, and remained out of visible sight for any people in the hotel. He descended to 30ft above the roof and used the 2x digital zoom to read the license plate of the second vehicle. The license plate was confirmed as stolen and linked to the same group of suspects who had been captured on a home video surveillance system. Once that information was collected, Mike ascended the UAS back to an operational altitude of 150ft to resume surveillance.
Ground surveillance then notified the supervisor that the subjects were entering the vehicle and appeared to be leaving the scene. All units quickly mobilized and the group was detained in the parking lot of the hotel. The Mavic Pro was flown back to the staging point and recovered without incident.
The Results
It is very important to understand your state and local laws related to all aspects of operating an UAS. Florida passed the "Freedom from Unwarranted Surveillance Act" in May of 2015. It restricts the use of UAS for law enforcement when collecting evidence. Several exceptions are included in the statute, of which one includes:
(c) If the law enforcement agency possesses reasonable suspicion that, under particular circumstances, swift action is needed to prevent imminent danger to life or serious damage to property, to forestall the imminent escape of a suspect or the destruction of evidence, or to achieve purposes including, but not limited to, facilitating the search for a missing person.
Due to the identification of the first vehicle being connected to a group that had been observed committing an armed home invasion and vehicle burglaries, it was believed they had the capacity to cause death or injury, escape, or destroy evidence if swift action was not taken. A search warrant was being submitted at the time of the operation, but due to the quickly developing incident, it was not possible to have it signed before the suspects would be able to escape.
The operational advantages an UAS brings to an agency cannot be underestimated. The intelligence that a UAS can provide can be difficult or impossible to acquire by other means. We will also see more mutual aid responses from agencies with an operational UAS unit. If you can, it is important to match your aircraft to your mission. In this incident, the agency's DJI Inspire 1 would have been visually and audibly noticeable when attempting to read the stolen vehicles license plate. The DJI Mavic Pro fit the mission requirements perfectly and performed successfully.
Public Safety UAS Operations vs Traditional Methods
In a traditional setting, a public safety professional would typically perform ground surveillance and a manned helicopter search. Both of those methods would be unsafe, overt, and not time or cost sensitive. Launching the public safety UAS successfully hit all of those points.
Traditional Methods
Total flight time: 30 minutes response to on scene, 30 minutes on scene, 30 minutes return to hanger
Safety: The helicopter is limited to a minimum of 500ft altitude due to noise level. The aircraft is easily heard, recognizable, and draws attention. The manned pilots are at risk due to overt environment and they could potentially be fired upon.
Cost: $2,500 per hour of flight (depending on location)
Overall efficiency: Due to the size and noise of a manned helicopter, the suspects have time to flee the scene, yielding negative results. Also, due to the angle required to read the license plate, a manned helicopter was unable to successfully perform this specific mission.
UAS Operations
Total flight time: 26 minutes
Safety: The UAS pilot was safely on the ground and out of sight
Cost: Initial cost of the UAS ($1,000+ depending on platform)
Overall efficiency: The UAS brought speed, accuracy, intelligence, and safety to the mission. In just 26 minutes, the mission was complete, incident free.
UAS After Action Report
Date: August 17, 2017
Event: Capture of armed home invasion robbery suspects, Daytona Beach Shores, FL
Mission: Assist with surveillance for possible armed suspects
Aircraft: DJI Mavic Pro
Flights: 1
Flight crew: 1 pilot-in-command/1 visual observer
Total flight time: 26 minutes
Total distance flown: 0.75 miles
Maximum altitude: 125 feet AGL
Weather: Temp 89 degrees F, sky clear and visibility unlimited. Wind from the east at 7kts.

Where Does DARTdrones Come In?
We are the industry leader in UAS training and UAS consulting. Just like Sergeant Mike Uleski's mission, every public safety case has to be executed efficiently and safely. That is why DARTdrones creates custom public safety drone training programs. Every mission is different, which is why our flight school is tailored to the specific needs and anticipated missions of each department. We have trained 30+ police and fire departments from across the globe on basic drone training and mission specific operations. The training is designed to provide professionals with a strong foundation of skills while creating scenarios one would encounter during a mission. For more information on our public safety drone training programs, Part 107, and other online UAS courses, visit www.dartdrones.com or call us at 800-264-3907!