Product Buying Guides
12 Must-Have Mavic Pro Accessories for Commercial Drone Use
At DARTdrones Drone Academy, our team of elite instructors have years of experience with various UAV models for commercial drone use. Mike Uleski, Chief Public Safety Instructor for DARTdrones Drone Academy, has claimed the DJI Mavic Pro to be one of his favorites on the drone market for drone pilot training, commercial drone use, and just flying for fun!

DJI Mavic Pro Accessories
The Mavic Pro offers great capabilities for commercial drone use. The compactness of the unmanned aerial vehicle allows pilots to take it just about anywhere, which is great for completing multiple drone jobs. For pilots looking to enter the commercial UAV industry and conduct flights for commercial drone use, the Mavic Pro can fulfill many different roles and functions at a very reasonable price. As with any drone, there are accessories that increase the performance and utility of the aircraft whether you are utilizing it for drone pilot training like Mike Uleski, or using for recreational, government, or other business purposes. In this article we will discuss 12 of Mike's favorite accessories that he uses with his Mavic Pro, both recreationally and professionally.
1) Stick Protector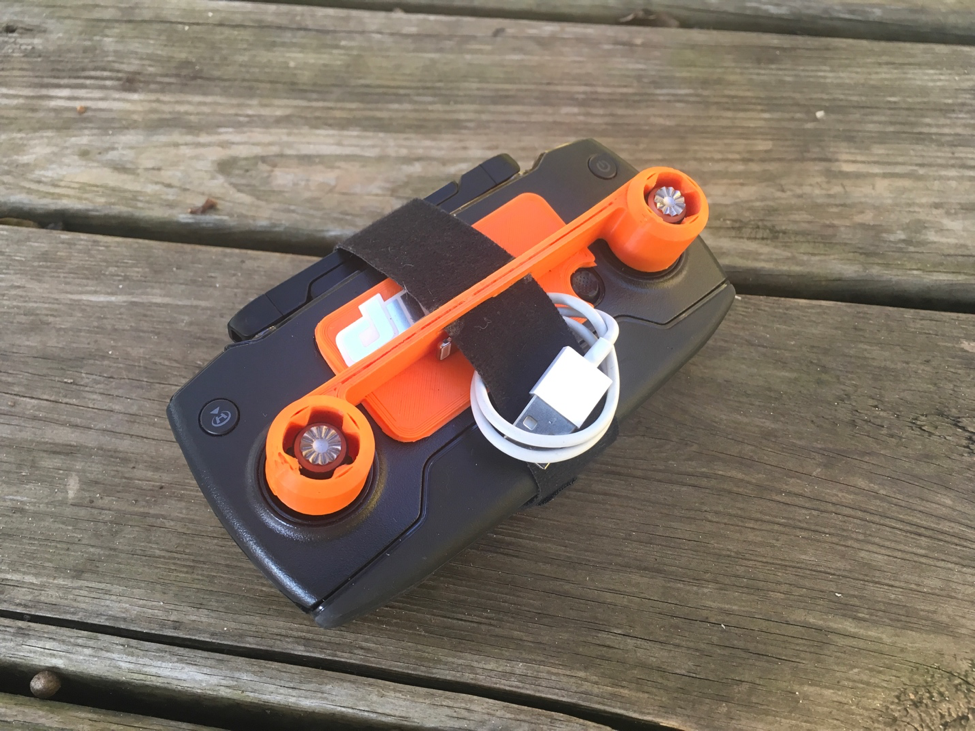 The design of the Mavic Pro transmitter makes it very easy to throw in a backpack and head out the door. The mobile device holders fold in to the body of the transmitter, along with the antennas. However, the control sticks are left exposed and can be damaged if not protected. Several designs are available that stabilize the control sticks, protect the transmitter screen, and also allow you to secure your mobile device cord to the transmitter so that you cannot forget to take it along.
---
2) Mobile Device Holder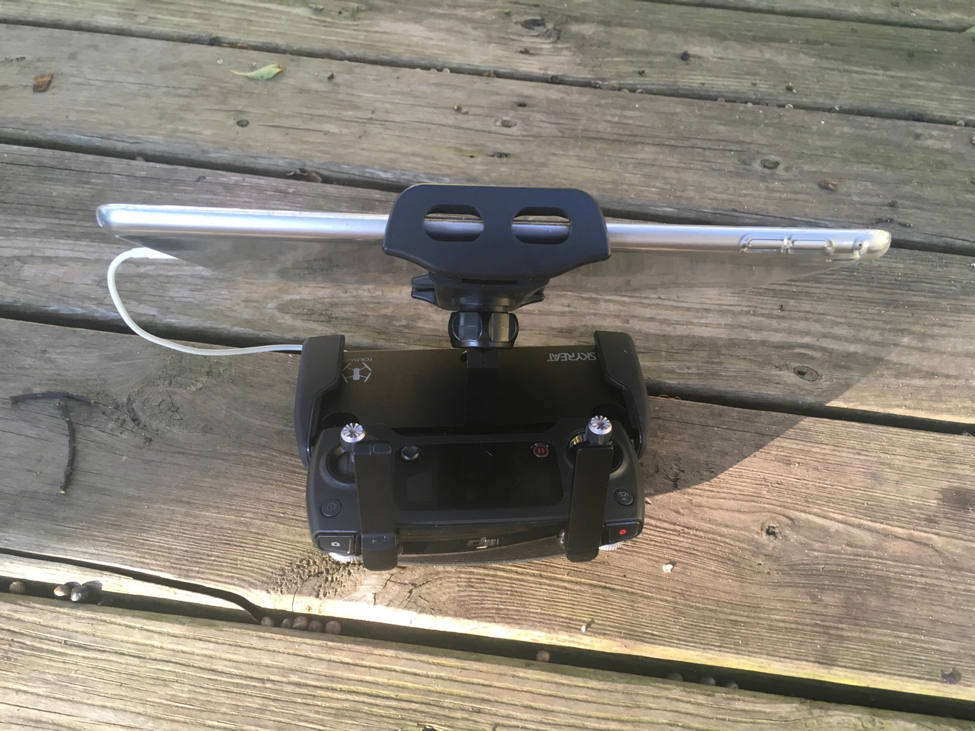 The Mavic Pro Transmitter was designed to unfold the lower position and secure the mobile device that you are using as a display. However, many have found that larger devices, such as the iPhone Plus Series, especially when placed into a protective case, do not easily fit. The largest device that the Mavic Pro transmitter can fit is a bare iPad Mini 4. If you do want to use a larger device, there are holders designed to allow for the use of a standard mobile device holder. The lower portion fits into the transmitter as designed, but has an elevated mobile device holder that can fit just about any size mobile device. In addition, they allow for the attachment of a lanyard that allows the transmitter to be worn around the neck to prevent dropping it.
---
3) Compact Mobile Device Sunshade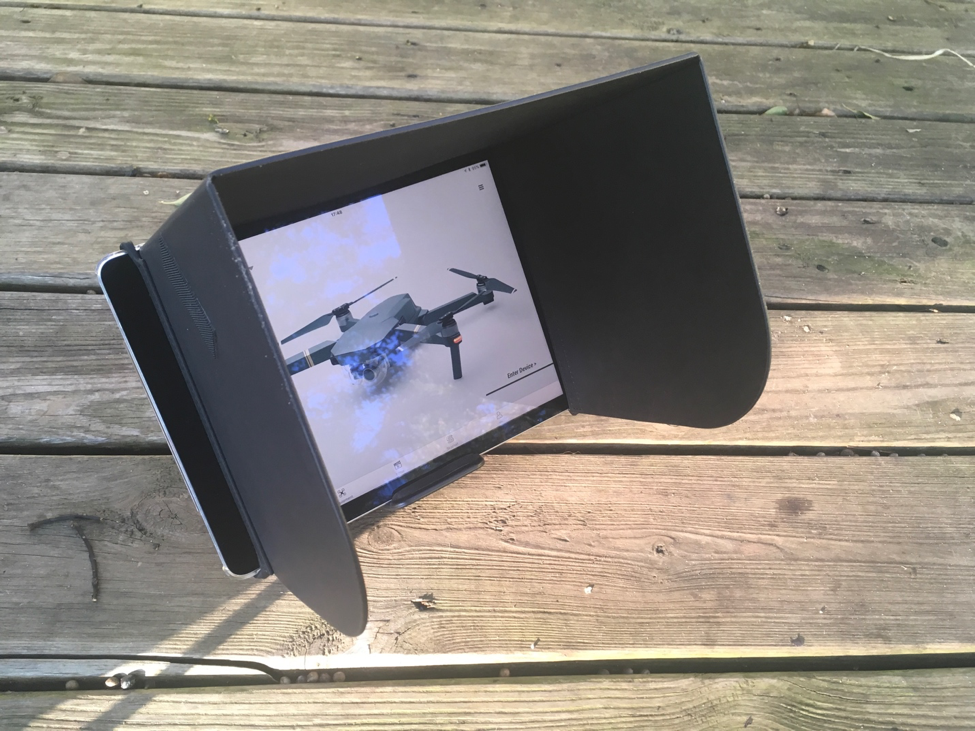 Everything with the Mavic Pro is designed to be compact and easy to take with you anywhere. But a sunshade is an indispensable item for a drone pilot as most mobile devices can be difficult, or impossible, to see in bright conditions. This accessory is great to bring along for commercial drone use cases. Some sunshades can be quite bulky and reduce the convenience provided by the Mavic Pro. One of my favorite sunshades, made by PYGtech, is very lightweight and attaches easily with silicone rubber loops on each end. When folded, the sunshade is almost flat and can be easily stored in your travel bag.
---
4) Antenna Signal Attenuators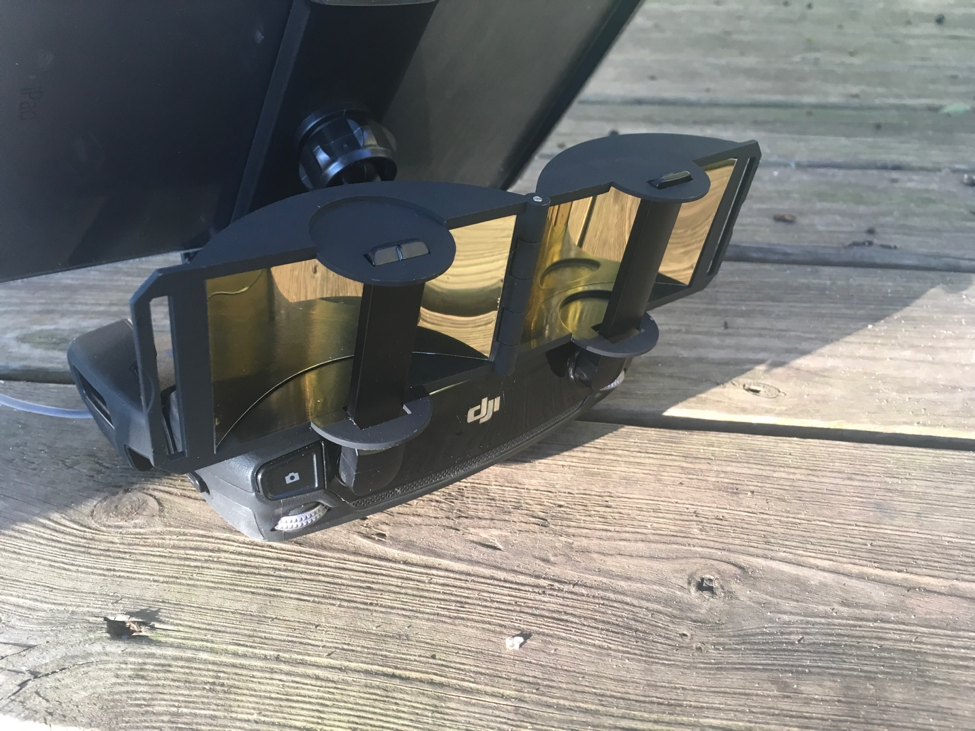 The Mavic Pro uses the DJI Occusync transmission technology that provides incredible signal reliability and range. Some areas still can present a challenge with interference from other radio signal sources. This can cause signal lag, video signal breakup, or possible control signal loss. An antenna attenuator allows for the transmitter to send and receive a stronger signal simply by directing the signal to the standard Mavic Pro antennas. If you happen to experience signal interference, slide the attenuator over the antennas and point the transmitter at the Mavic Pro. It's important to note that these attenuators do make your transmitter more directional and the operator should keep the transmitter directly pointed at the aircraft during flight for best performance.
---
5) DJI 4-way Charge Hub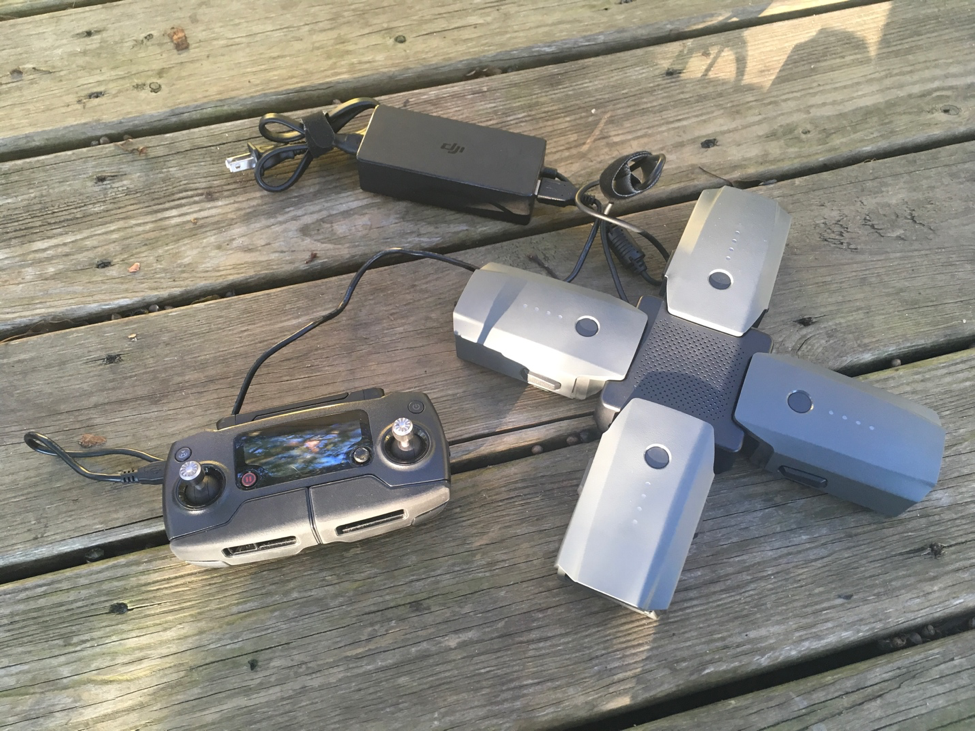 It is hard to take the Mavic Pro out and only fly one battery (~27 minutes). The batteries do not take long to charge, however, a good solution to having to constantly monitor and change the charging battery is the 4-way charging hub. The standard version uses the 50 watt charger included with the Mavic Pro. It does not charge the four batteries simultaneously, but will sense the battery with the highest charge and fully charge that battery before beginning to charge the next highest charged battery, until all four are fully charged. It is a very handy accessory to allow all four batteries to charge hands free after a long day of flying and be ready for the next day. An advanced charging hub is available and allows you to use the charger included with the Phantom 4 for faster charging. As with any LiPo battery charger, always monitor the batteries and charger during the charge cycle for safety.
---
6) Mini Landing Pad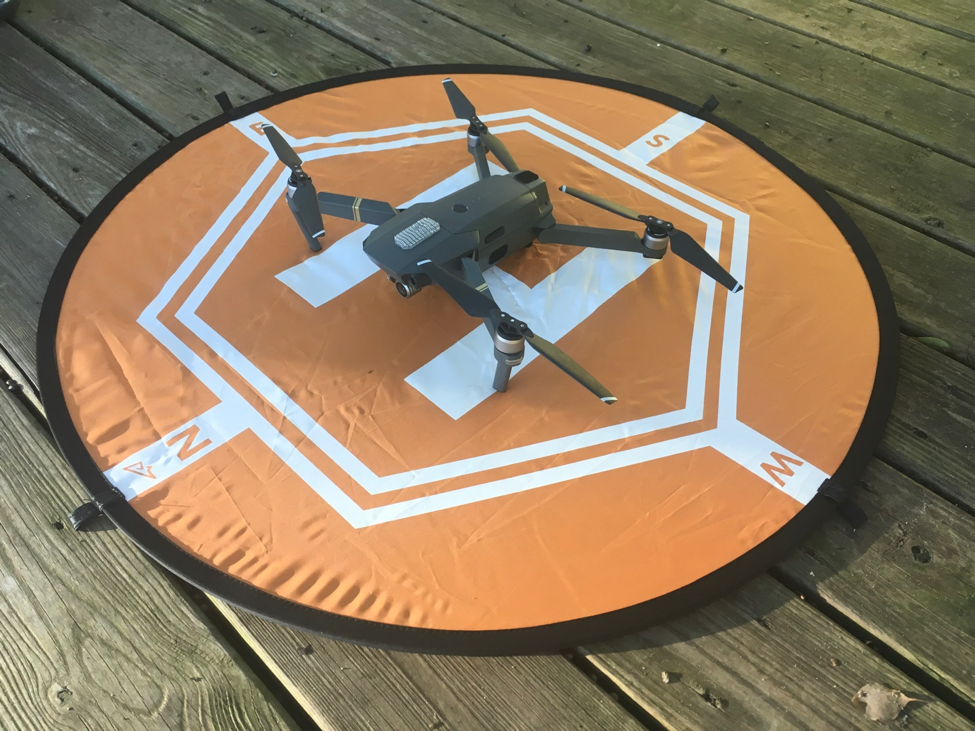 The Mavic Pro sits on low profile landing gear. This keeps the aircraft very compact, but does lead to some negatives. When turning on the Mavic Pro, the camera gimbal will begin a calibration cycle. It is very important that the gimbal not be restricted during this calibration. When sitting on the landing gear the camera is very low to the ground and can easily make contact with the ground or grass. Also, when starting the motors, dirt, dust, and grit is blown up around the aircraft. This material can enter the gimbal system and cause calibration and stabilization failures. A collapsible landing pad can negate both of these issues, and also provides a high visibility landing area. Specific commercial drone use versions are available, but a collapsible auto window shade is capable of performing just as well.
---
7) Camera Filter Set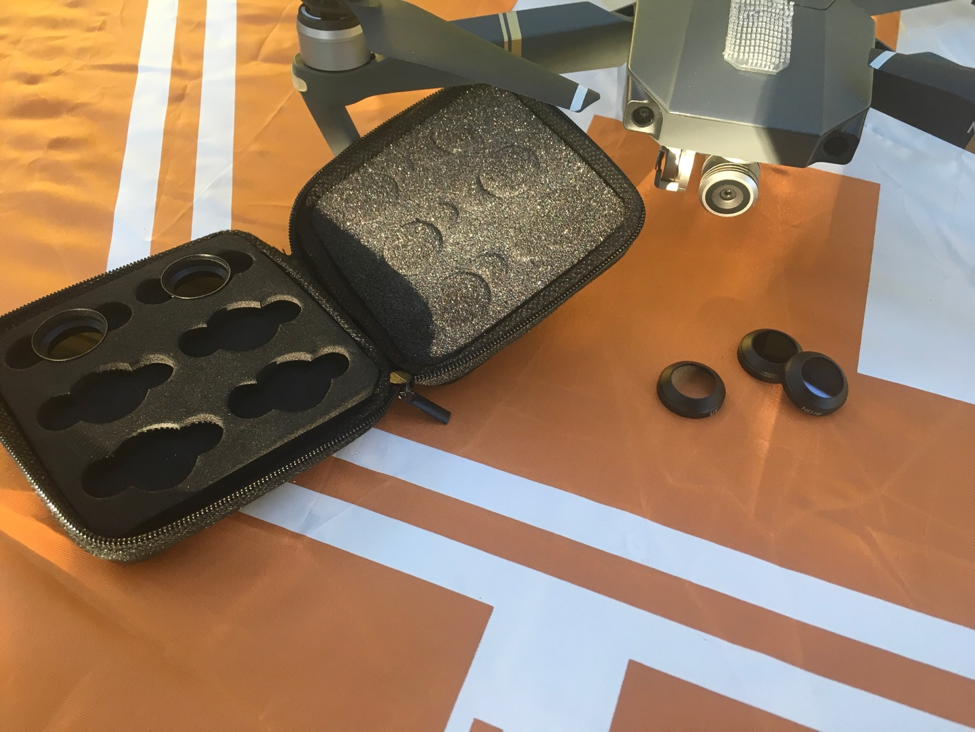 Professional photographers and videographers know that even though your lens does most of the work when capturing the image, filters can be just as important for that perfect shot. They may reduce glare, allow the camera to slow the video shutter speed for a more cinematic video, or increase photo contrast.
Typically, a filter set will include a UV filter, circular polarizing filter, and neutral density (ND) filters of various strengths. They are a great addition to your flight bag and will allow you to explore what your camera can do. The filters for the Mavic Pro are a friction fit to the camera barrel. It is recommended to leave the rear gimbal lock in place when installing or removing the filter to stabilize the camera gimbal and not place stress on the rubber vibration dampeners.
---
8) DJI Goggles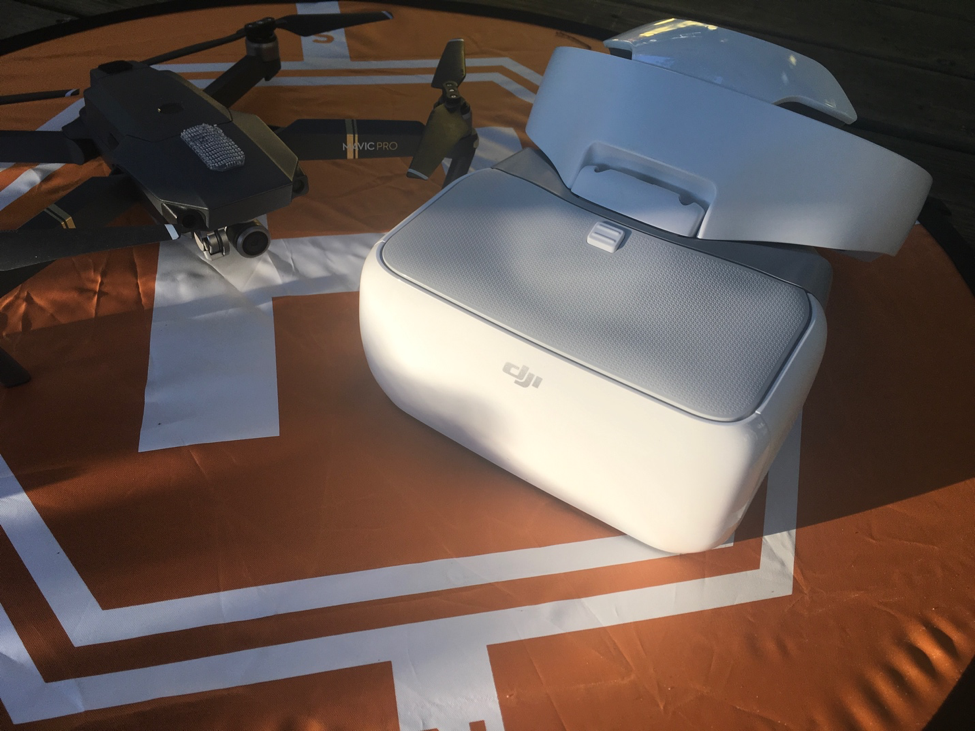 "I originally entered the world of multi-rotors building FPV race quads. Since that time I have had the ability to use a wide variety of FPV goggles ranging from analog transmitters/receivers, to connex HD setups. I recently added to my collection the DJI goggles. The goggle activation was straightforward and wirelessly linked to the Mavic Pro without any issues by following the DJI tutorial. Upon my first flight tests I was very impressed with the image. The resolution was spectacular and I experienced no video lag or signal drop out during the flight. Adding in the head tracking function truly completes the immersive flight experience. Flying in fixed-wing mode was a true joy with the drone effortlessly cruising along and banking in the turns as if being in the cockpit. The addition of the touch pad interface is a great feature that allows setting and function changes without having to remove the goggles. Even for commercial drone use, the ability to fully concentrate on your subject can provide a better idea of the shot that you are attempting to capture. Remember, you must have a visual observer/spotter when flying to satisfy FAA drone rules, part 107.33, and to comply with AMA FPV document #550 if flying recreationally when wearing these goggles", said Chief Public Safety Instructor of DARTdrones Drone Academy, Mike Uleski.
---
9) Prop Guards or Cages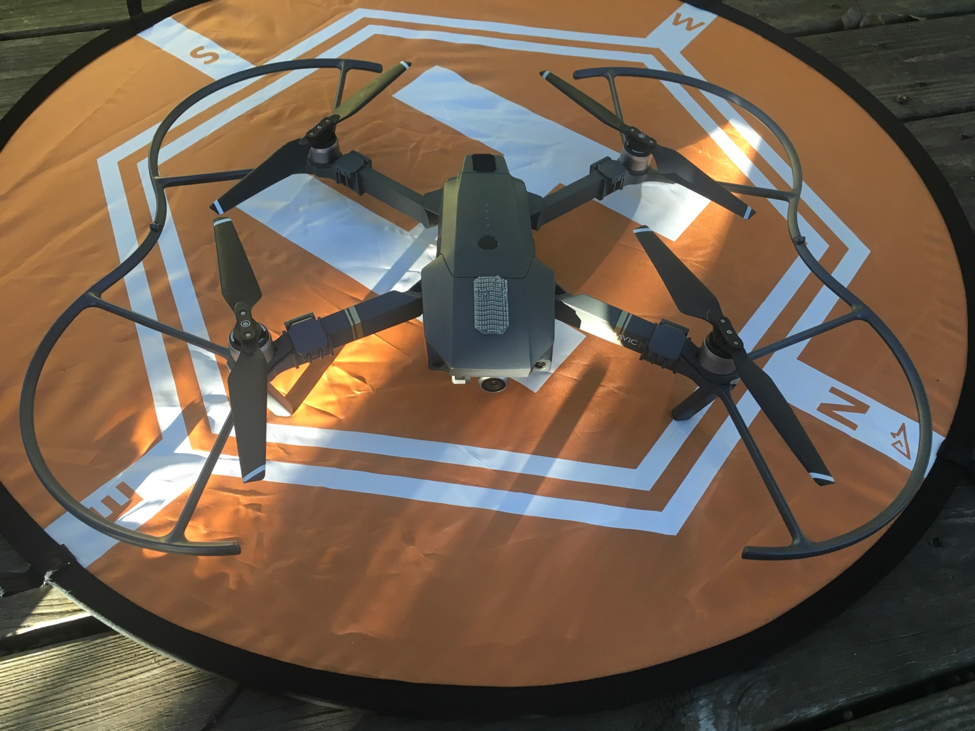 The Mavic Pro is a great platform to use for real estate videos, both outdoors, and indoors. The tripod flight mode and vision positioning system allows the Mavic Pro to be flown precisely in very close quarter locations, and function as an aerial tripod. But even the most experienced UAV pilots can have a moment of control loss that could lead to a crash of the aircraft, and potentially damage property. The DJI snap on propeller guards do a phenomenal job of protecting the Mavic Pro when making light contact with objects such as walls or furniture. These propeller guards also fold, keeping with the compact nature of the Mavic Pro. For more hazardous environments, DJI has recently released a set of propeller cages that completely surround the propellers, including top and bottom, making it very difficult to crash due to the collision with an object.
---
10) Polar Pro Katana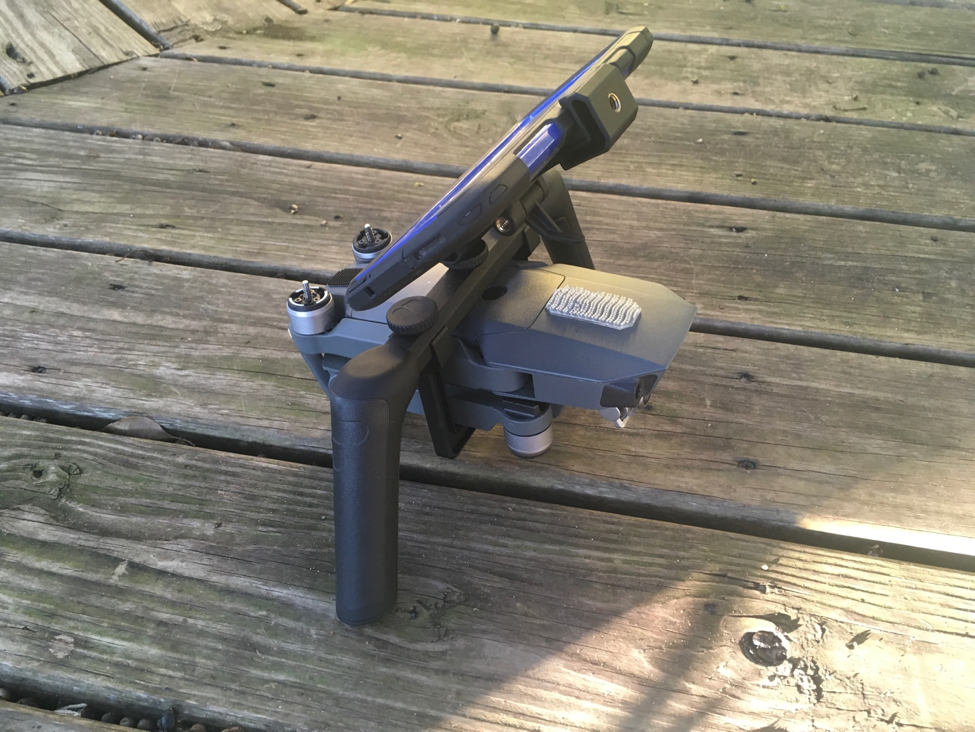 A very popular commercial drone use is shooting real estate videos. When shooting real estate, you not only want to include the dramatic aerial views, but also the ground level and interior shots. The Mavic Pro has a wonderful camera that is more than capable of capturing these videos or images while in flight, but sometimes it is easier to use the Mavic Pro in a hand held configuration. The Katana makes using your Mavic Pro as a hand held gimbal camera effortless as it provides handles to hold and your mobile device in a central location for both framing your shot and easy access to the shutter/record controls. It is a great accessory that opens up many more opportunities to use your Mavic Pro to capture amazing photos and videos.
---
11) Landing Gear Extensions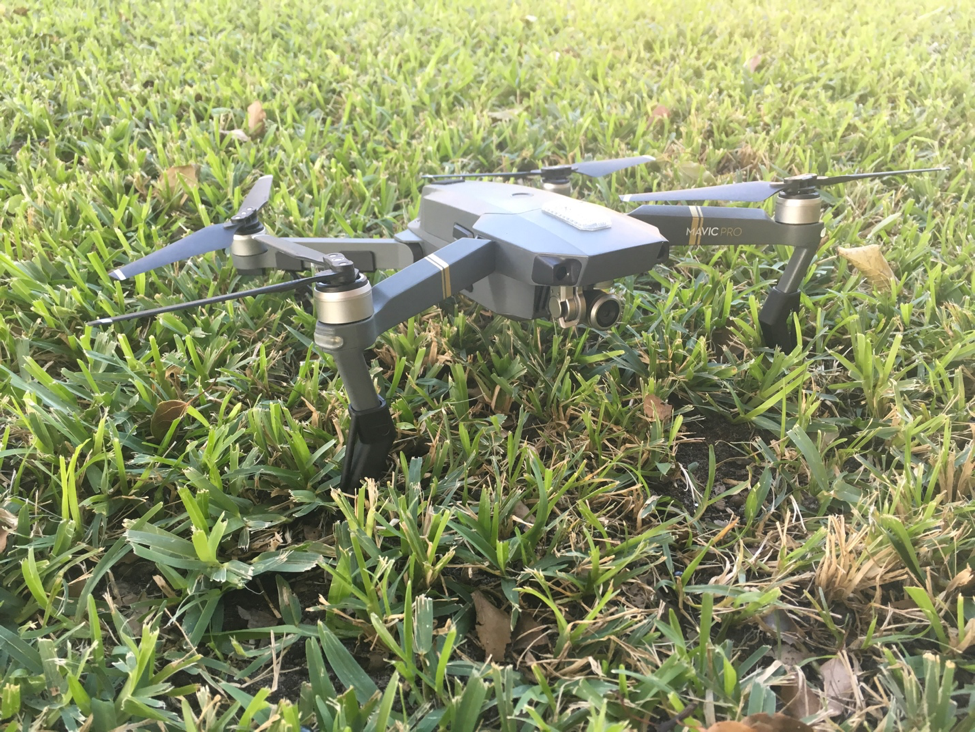 The Mavic Pro was designed to be low profile, and it fits the bill very well in that regard. One downside, however, is the lack of ground clearance during takeoff and landing. This can cause issues on rough terrain, or for allowing the camera to properly go through the initialization cycle without binding. Landing gear extensions allow you to maintain the compact storage that the Mavic Pro is known for, while providing the ability to add a few inches of ground clearance under the aircraft. Most designs are a slip-on or snap-on design that do not require any alterations to the airframe and fit neatly in your travel bag when not installed.
---
12) Travel Bag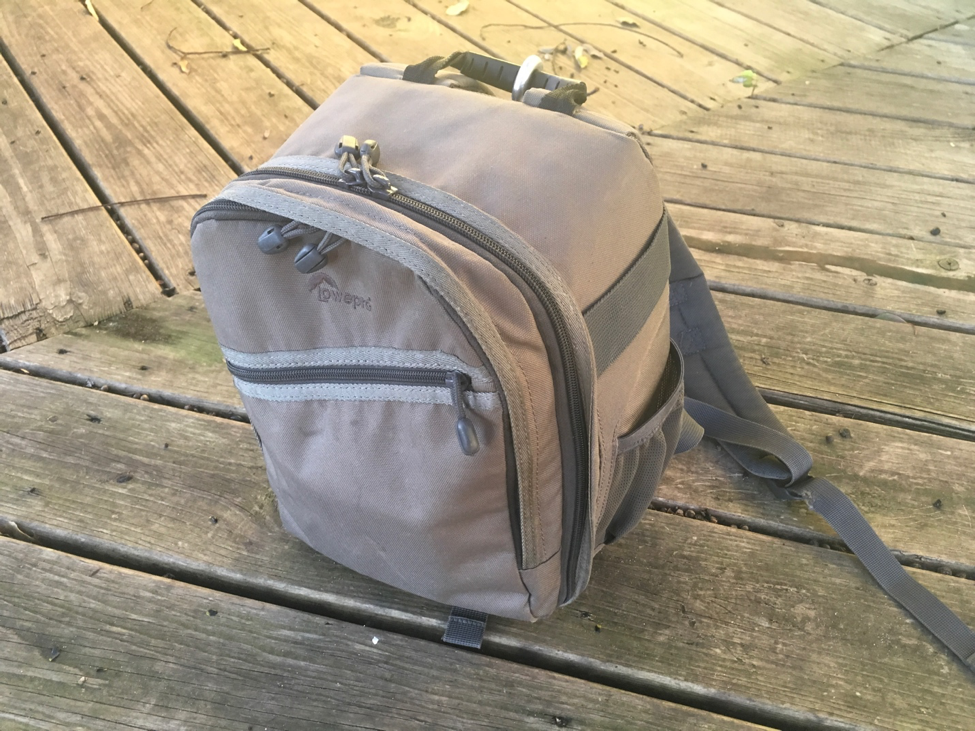 If you purchased the Fly More Combo Bundle, you received the shoulder bag designed for the Mavic Pro. But, as you add some of these accessories and extra batteries, you will require a slightly larger bag to transport everything. A smaller camera bag designed for a DSLR camera works beautifully to carry everything that you would need for commercial drone use, or for a full day of recreational flying. Other than the DJI Goggles that have their own carrying case, all of the accessories featured in this article fit into, or clipped onto, the small camera bag pictured here.
The Mavic Pro broke the mold when it was introduced to the market and is a powerhouse in a small package. It combines professional quality drone features capable for commercial drone use, drone pilot training, as well as recreational flights, with an airframe that is able to fold and easily be taken with you to capture amazing shots on-the-go! It's important to note that in order to utilize some of the accessories mentioned above, it's crucial to know and understand all FAA drone rules for commercial drone use.
---

About Mike Uleski
Mike Uleski holds the title of Chief Public Safety Instructor of DARTdrones Drone Academy. Along with teaching drone pilot training, FAA drone rules and regulations courses, and advanced public safety UAV training across the U.S., Mike is an active Sergeant with a public safety department in Florida, where he is cross trained as a law enforcement officer, firefighter, and EMT. Mike has extensive aviation expertise with a degree in Aeronautical Sciences from Embry-Riddle, a commercial pilot certificate with single-engine, multi-engine and instrument ratings, and 17 years of experience building and flying remote controlled aircraft.
About DARTdrones Drone Academy
Our drone academy has trained thousands of UAV pilots in 40+ cities across the country. As the nation's leading drone academy, we pride ourselves on our professional curriculum for commercial drone use, government use, and recreational drone pilot training. We offer in-person and online courses on FAA drone rules and Part 107 test prep to pass the Airman Knowledge Test in order to legally use an aircraft for commercial drone use. We also host hands-on drone pilot training courses to get you launched in this growing industry and to learn to fly a drone. Visit www.dartdrones.com or call us at 800.264.3907 to learn more about our drone academy!