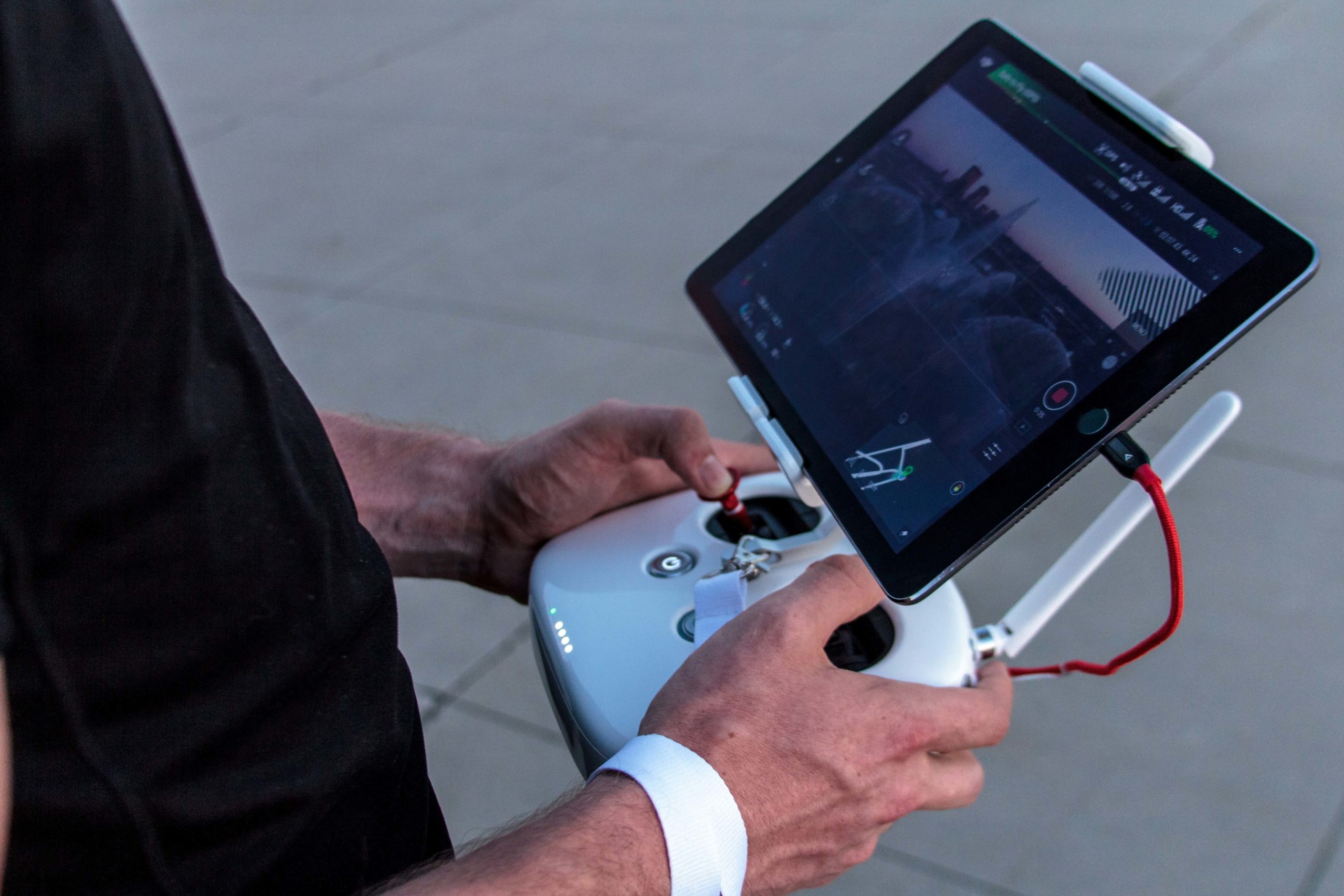 Drones for Business
How to Become a Drone Pilot in 10 Easy Steps
Want a bird's-eye view of the world you live in? Take to the skies and gain a whole new perspective by becoming a drone pilot!
Flying a drone adds dimension to your photography, videography, mapping, surveying…the list goes on. There are many resources to get you in the air as a safe, responsible, and talented pilot.
Let's get you flying in 10 easy steps!
1. Learn about everything drone-related
from FAA regulations, to makes and models of drones, to registering your new drone by watching this video-based tutorial. The sky is a busy place and you have many drones to choose from, so let DARTdrones break it down for you.
2. Gain confidence with a flight simulator.
This allows you to get the feel for the controller and become fluent with the components that control the drone's flight and the camera, before you take to the skies. For great practice, check out DJI's flight simulator.
3. Take a look at online videos and tutorials
to learn how to safely fly your drone. DARTdrones offers virtual basic flight training so you can learn what it takes to become a drone pilot.
4. Select the best drone training course for your learning style
If you'd prefer to learn to fly a drone in-person with an instructor, DARTdrones can help you with that! We've designed a one-day class that will walk (or fly) you through becoming a safe and responsible drone pilot.

5. Decide how equipped for flying you want to be
If you're set on learning to fly, earning your FAA drone license, AND gaining experience planning missions, check out the Professional Wings Program we've put together to give you the whole package.
6. Get your FAA Drone Pilot License
Whether you decide to fly your drone commercially or not, it is worthwhile to take the FAA Part 107 exam and become a certified pilot. The course covers key information that encourages new pilots to fly safely and understand the airspace they're going to be operating in. DARTdrones offers an online test prep course to guide you every step of the way.
7. Learn how to best use your drone's functions
Since the whole point of flying a drone is to see the world from the above, you might as well take some pictures while you're up there. Taking an aerial photography course will teach you the functions of your camera and how to frame and capture those beautiful views.
8. Find your drone niche
Do some research into the many fields in which drones have an application. Perhaps you're interested in film and television, or agriculture and real estate. All of these industries lend themselves to different drone technology. Drones have even found their place in search and rescue, providing a lifesaving vantage point into natural and man-made disasters.
9. Network, network, network
Join forums to keep in touch with other pilots and stay on top of technology. Listen to drone podcasts to hear what other pilots are talking about.
10. Enjoy yourself!
…And last but not least, don't forget to fly for fun! Hone your technique, play with camera settings and filters, and make a date with the sunset.
Flying a drone is exhilarating and rewarding on so many levels. Keep hold of that sense of wonder as you learn your new skill. Take the time to become an ambassador for the industry by flying safely and responsibly.
Some people are uneasy around drones, so be sympathetic to their concerns and make time to explain the training drone pilots receive and the flight procedures and airspace authorizations that are required by the FAA to fly in certain areas.
Respect the restrictions placed upon drones is special use areas. Know where you're flying and how the drone may affect local wildlife and citizens.
Drones add dynamism to photographs and videography, and they are a useful tool in many industries. Knowing the regulations, the power and the limits of the technology, and flying responsibly will increase the value of this every-advancing industry. Enjoy the journey of becoming a drone pilot, and elevate your worldview!
As always,
Safe Flying.
About the Author
Jerry has his own video production company and has been in the business for more than 20 years. When he's not shooting videos or flying sUAS, he flies as a contract pilot for different clients in Central Texas. He has 3,000 hours of flight time and has been a flight instructor, full-time corporate pilot, and an airline pilot. He has been married for 16 years and has three daughters.
DARTdrones is the nation's leader in drone training, program development and consultation, offering online and in-person courses in 40+ cities across the United States. DARTdrones takes pride in their comprehensive curriculum, developed by a former US Navy Helicopter pilot, as well as their 40+ flight instructors who are all manned and unmanned aircraft pilots. Visit us online at www.dartdrones.com, call 800-264-3907 or email the DARTdrones Team at [email protected] to learn more.