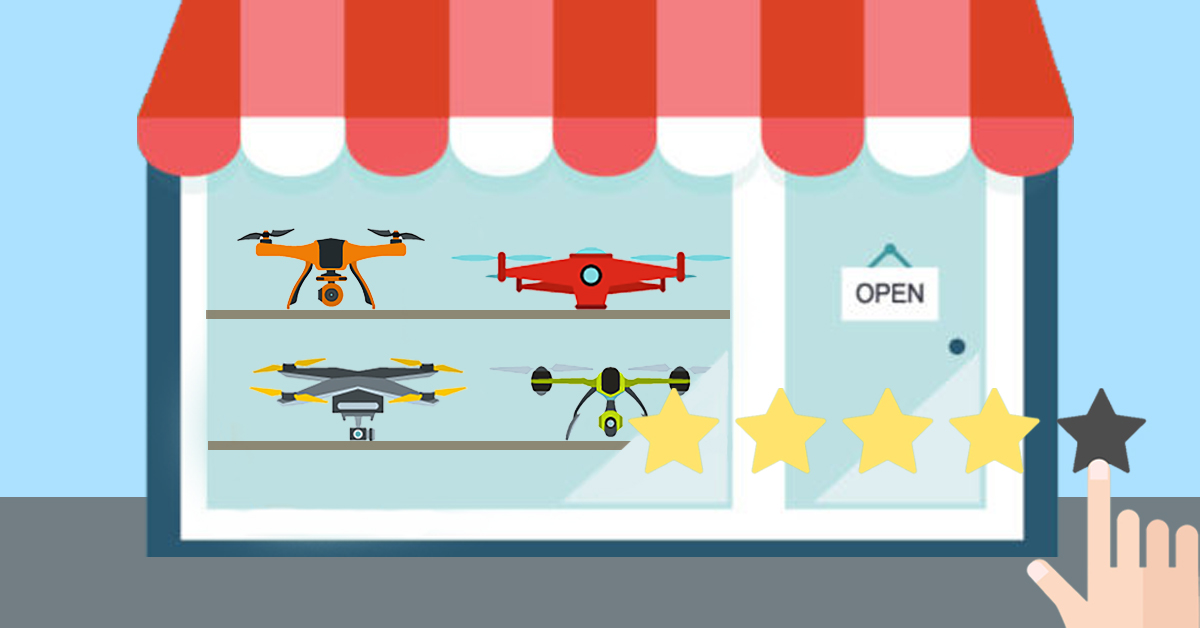 Product Buying Guides
Drones For Sale: The Best Camera Drones, Racing Drones, and Micro Drones
With so many drones for sale, it can quickly become overwhelming to choose one. You might remember a similar experience with computers back in the 90's and smartphones in the early 2000's. It seemed like a new product arrived on the scene every week. Here is a brief synopsis of the current market leaders and how to decide which drone is right for you.
The best way to determine which drone is right for you is to figure out what you plan to use your drone for. Then pick the drone that best suits those needs. Overall, drones can be broken up into three utility categories: camera drones for consumer, professional aerial photography, and videography; racing drones, for when you feel the need for speed and want to compete, and micro drones, best for fun flying indoors and practicing. 
Now, let's look at some of the best drones for sale in each category.
Best Camera Drones for Sale

Drones for sale in this category, obviously, have a camera that is either permanently mounted or interchangeable. Another important aspect is the ability to hold a fixed position, altitude, and direction. They also come with intelligent features to help fly safely and get desirable camera shots like flying to waypoints, orbiting around points of interest, and most importantly, an interactive smartphone or tablet application that allows you to see what the camera sees. Compared to other camera drones for sale, DJI is the leading maker of prosumer level drones on the market right now because of their unique and user friendly interface along with the stability and performance of the gimbaled camera.
DJI Phantom 4 Professional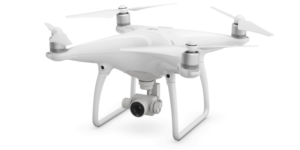 It's hard to beat the value and performance of the Phantom 4 Pro. It carries a unique balance of functionality and quality with dual positioning systems for accuracy and redundancy, a 20 megapixel camera, and 360 degree obstacle avoidance technology.

DJI Inspire 2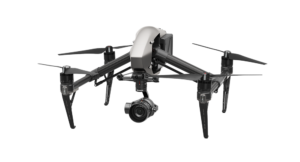 The Inspire 2 is really about as professional as you can get without going custom made. The system comes with an interchangeable gimbal mount allowing the use of different cameras to achieve high quality (4K 16.0M) stabilized video with customizable features.
DJI Mavic Pro

For the outdoor adventurer, DJI makes the Mavic Pro which has a stabilized, front-mounted camera with quickly detachable blades and retractable arms that fold inwards making a very compact unit easy for travel.
Best Racing Drones for Sale
ESPN recently began broadcasting the Drone Racing League events on television. These are a series of speed and agility competitions among national championship drone racers being held at different cities around the United States.
While other commercial drones usually come in a complete and ready-to-fly package, when it comes to racing, you won't usually find drones for sale like that. It's because racers prefer to build their own custom rigs. A drone racing rig consists of three basic parts, the drone, radio controller, and first person view (FPV) goggles.
The Drones
For custom built racers, every aspect of the drone is customized from the frames and motors to the onboard electronics. This allows drone racers to, "Dial in" his or her quadcopter attributes such as the overall look, size, weight, speed, responsiveness, onboard telemetry systems, and more, to achieve a competitive edge. The KISS line of onboard electronics and GEP RC racing frames are both popular.
The Radios
To control the drones, racers use radio communications for both controlling the drone and streaming video to the FPV goggles. In the drone racing community there exists two leading manufacturers of RC radio systems, the Spektrum and the Taranis. Both are fully capable systems, however, the Spektrum radios tend to require less set-up, while the Taranis are usually more customizable. One thing to note is that the receiver in the drone and the transmitter (controller) will only work with their respective counterparts. As a result, most racers tend to stick to one brand or the other for interchangeability.
The FPV System
Perhaps the thing that makes drone racing so popular is the perspective you get when you are flying virtually from the cockpit onboard the drone itself. A camera on the front of the drone transmits video wirelessly to a pair of goggles with tiny LED screens. For this immersive experience racers look to Fatshark and Foxeer as the leading FPV systems of choice.
Those looking to start out in drone racing for the first time might consider a complete racing drone for sale. The TBS Vendetta is one example. It is a ready-to-fly FPV Racer from Team BlackSheep that provides an out-of-the-box racer ready to link with any radio/receiver set.
Best Micro Drones for Sale

Micro drones are drones for sale that are primarily intended to be flown indoors or outside in light wind conditions. That is because they are very small and lightweight. Micro drones are good for practicing because they are durable and can withstand repeated crashes. Their light weight and small form keep any damage to a minimum compared to the large consumer kinds mentioned earlier. If you can fly an RC quadcopter without any position or altitude hold modes, like most micro drones, it will be much easier to fly a well stabilized, and much more expensive drone. Since these micro drones are commonly very similar in performance, here is a summary of the most popular drones for sale in local retail stores and drones for purchase online.
Micro Drones for Sale at Local Retail Stores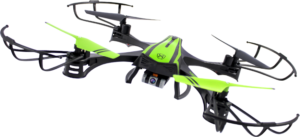 This is micro drone that comes with a smartphone or tablet application for live video streaming. It is easy to setup, control, and can maintain a fixed altitude and direction, but not position.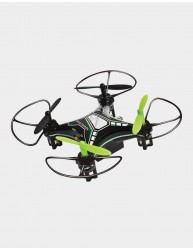 This is a good one for free flight practice. It doesn't come with any altitude or position hold modes making it more challenging, yet still very fun, to fly. It has a fixed camera that can record to an onboard SD card, but no live streaming capability.
Drones for Sale at Online Retailers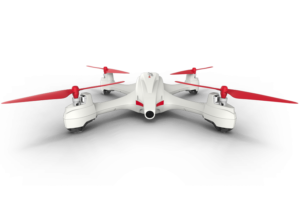 Hubsan has several different micro drones for sale. Configurations range from non-stabilized drones with live streaming apps to position and altitude holding capable drones with  FPV screens built into their controllers.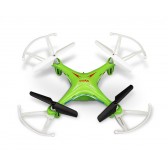 The Syma X series of micro drones are comparable to the Hubsan in almost every way. However the controllers typically don't have the built-in display option. 
Now that you know which drones to look out for, you can get ready to fly. And don't forget DARTdrones offers many classes, including Part 107 Test Prep Course and in-person UAV Flight Training.
Sean Pagliari is a pilot, Navy veteran and one of DARTdrones' drone flight instructors. He wrote this post about the best drones for sale.