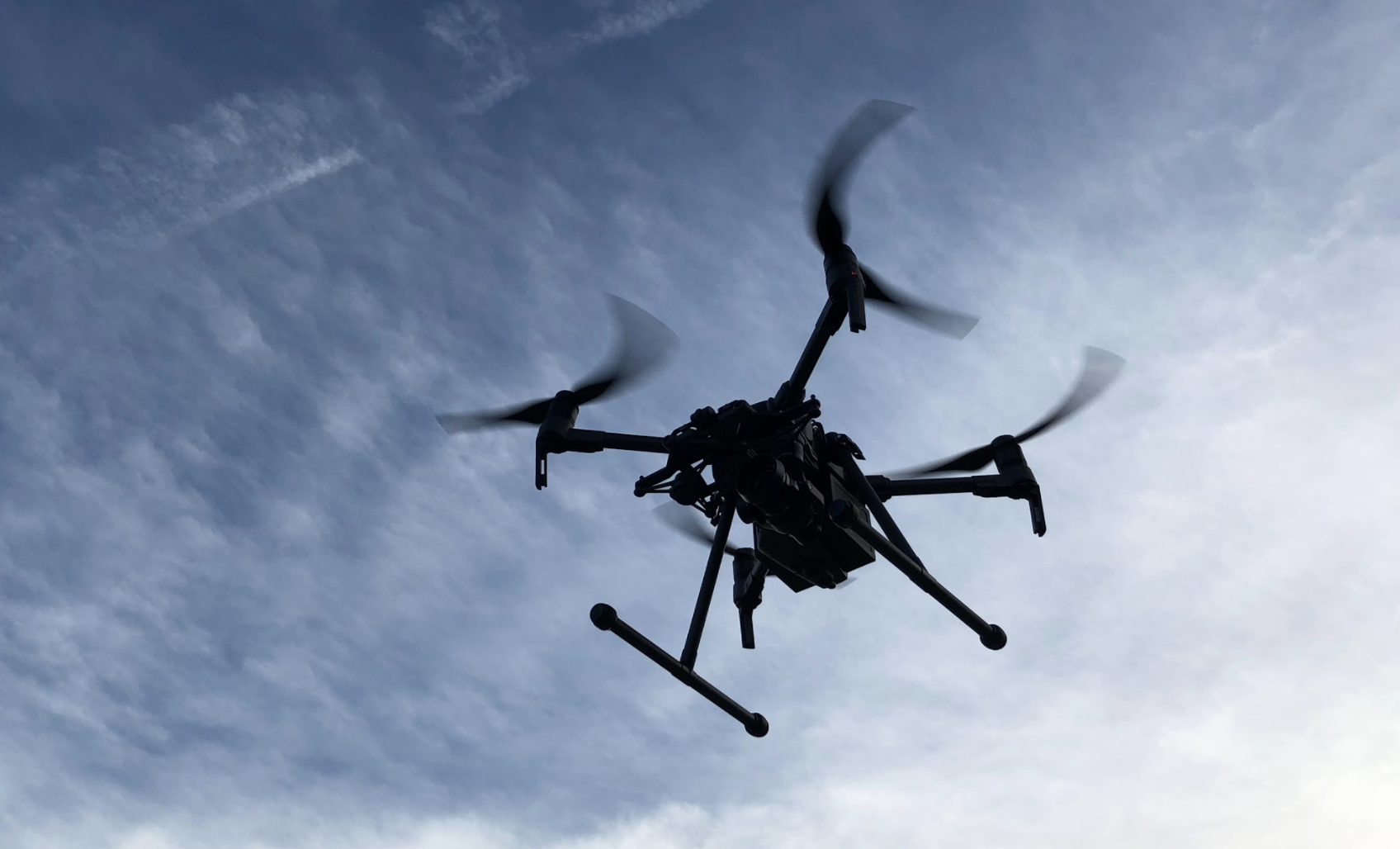 DARTdrones Announcements
DARTdrones Drone Academy Announces the Launch of New DJI Matrice 200 Series Training Course
UAS pilots can now gain hands-on experience and maximize their commercial and industrial flights with DARTdrones' new DJI Matrice 200 Series Course.
The national leader in drone training, consultation, and expert support for new drone license pilots has announced the launch of a new UAS training course featuring one of DJI's most advanced models, the DJI Matrice 210 (M210). The drone academy, who has recently expanded their curriculum and sales departments through the opening of a West Coast office, has designed this course to offer both beginner students and advanced pilots the opportunity to maximize their sUAS flights and endure the most up-to-date training in the industry.
DJI Matrice 200 Series Training Course
DARTdrones drone academy hands-on DJI Matrice 200 Series training is a one day course which will offer hands-on flight training to gain expert experience on a DJI Matrice 210 sUAS. Although instructors will cover information on all three commercial drones in the series (M200, M210, and M210 RTK), the model of focus will be the M210 due to this sUAS providing the most comprehensive overview of the entire series. Students will gain access to 8-hours of in-person training with expert instructors who are both manned and unmanned aircraft pilots, full use to a DJI Matrice 210, 3 outdoor hands-on flight sessions, a small class size of 8 students, and access to the drone academy's Chief Pilot for questions. The full day course was designed to provide basic system orientation and flight training on the DJI Matrice 200 Series and will include topics such as:
Matrice 200 Series Systems Overview
Matrice 200 Series Subsystems
Specs and Capabilities of M200/M210/M210 RTK
System Set Up
System Software – DJI 4.0 Software
Preparing for Flight
Advanced Settings
Emergency Procedures
Intelligent Flight Mode Capabilities
DARTdrones drone academy is continuously expanding their resources and efforts to offer new training courses to meet the needs of the ever-growing UAS industry. With many commercial and industrial companies launching UAS programs in 2018, DARTdrones is at the forefront of offering complete and comprehensive training on DJI's high-performance sUAS as the company foresees many of these new UAV programs opting for a M200 Series model to enhance their workflow.
Colin Romberger, Chief Pilot and sUAS Operations Consultant of DARTdrones commented, "The DJI Matrice 200 Series has set the bar for performance and reliability in sUAS platforms designed specifically for industrial and enterprise level flight operations. It has been rapidly embraced by many companies and sUAS service providers, and we are pleased to offer a comprehensive training curriculum designed to prepare you or your pilots to get the most out of this highly advanced unmanned aircraft system."
The DJI Matrice 200 series consists of three enterprise class quadcopter sUAS, designed for use in commercial and industrial applications. All three commercial drones feature a common airframe design and high-level system architecture design. The commercial drones are all designed by the manufacturer to be weather resistant, utilize dual 6-cell intelligent LiPo battery packs, and employ retractable landing gear to allow for full operator maneuverability of any attached imaging payloads. DJI developed the Matrice 200 series to be a portable, yet fully capable aircraft designed for true industrial applications. It's one of the few commercial drones, and the only DJI product, that offers weather resistance. If a person is missing in the rain, pilots aren't able to fly other aircraft, so developing the skills and knowledge to launch the M210 is a huge advantage. The ability to carry two cameras or sensors at the same time is also a great benefit as you can launch the aircraft and obtain both a visual and thermal image at the same time.
DARTdrones has successfully trained over 7,000 pilots in a number of industries and is thrilled to add this curriculum to expand their already established courses in Part 107 drone license test prep, industry specific advanced workshops, online courses, private group training and more. The company is offering the DJI Matrice UAV training course in 3 different cities to kick-off their launch:
Dallas, TX: February 24, 2018
Boston, MA: March 31, 2018
Denver, CO: May 3, 2018
Along with the launch of their new training, the drone academy will be hosting a free webinar focusing on the M210 and if it is right for your company. The live webinar will feature two elite instructors, Colin Romberger and Jack McIntosh, and will be held on February 8, 2018 at 2:00pm EST. Anyone looking to implement the Matrice 200 Series into their company or simply wanting more information and knowledge on these models is encouraged to register for this free webinar.

About DARTdrones Drone Academy
DARTdrones is the leading nationwide drone training company offering courses in over 40 cities across the United States. DARTdrones offers basic flight training classes, Part 107 drone license test prep courses, advanced industry specific training, and UAS program implementation consulting services. DARTdrones has been helping individuals and organizations develop safe and efficient sUAS programs and continues to keep new and developing safety considerations at the forefront of their curriculum development. Founded in 2014, DARTdrones is headquartered in Scranton, PA and Salt Lake City, UT, and actively trains drone entrepreneurs, government organizations, hobbyists, corporations and more.  DARTdrones was featured on ABC's 'Shark Tank' on February 24, 2017.
Questions? We love to chat! Call our team at 800-264-3907 or visit www.dartdrones.com.