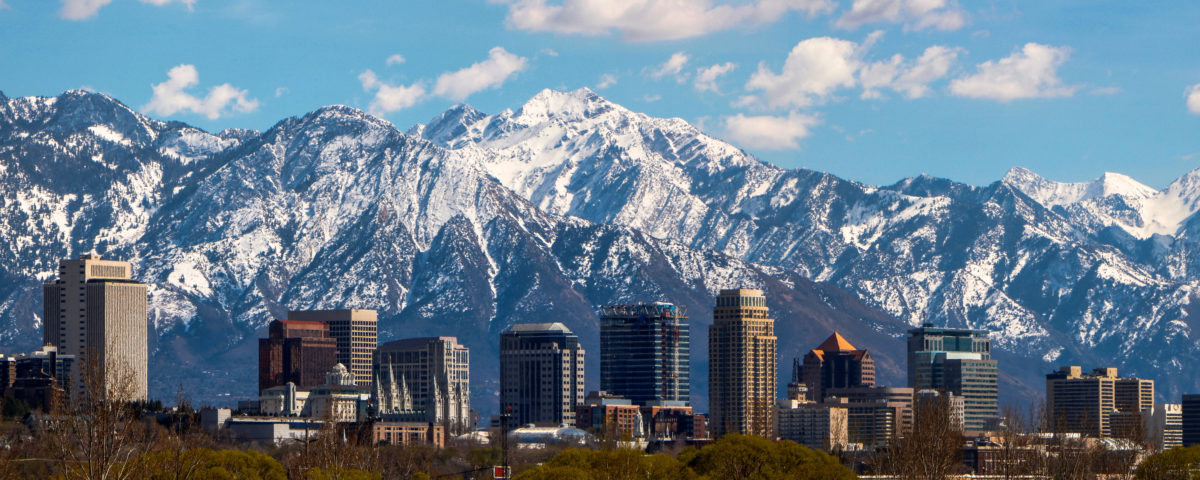 DARTdrones Announcements
DARTdrones Opens New Salt Lake City, UT Office
DARTdrones opens a new office location in Salt Lake City, Utah which will host expanded Curriculum and Sales departments! 
The nation's leading drone training and consulting company, DARTdrones, has officially announced the opening of their newest office location in Salt Lake City, Utah. The office, on top of a mountain with a beautiful view, provides the startup with more opportunities for growth within various industries across the United States.
"We have been growing rapidly since we were featured on ABC's Shark Tank in February. We are ecstatic to have a new office and new opportunities to bring on more talent to our team as we continue to grow," said Founder and CEO of DARTdrones, Abby Speicher.
The company was officially established in 2014 with thoughtful objectives of expansion. DARTdrones has been rapidly growing over the past years and now has 40 flight instructors across the Unites States, hosts drone training courses in 40+ cities, and has successfully trained 7,000+ pilots. The company's new office will be working closely with the already existing headquarters in Scranton, PA to better assist customer needs as well as further develop new goals and objectives for company growth and prosperity.
New Utah Employees
Not only did Abby Speicher (Founder and CEO), Mike Carroll (Director of Accounting), Ellen Clauss (Innovation Manager), and DARTdog (Team Mascot) relocate to Utah to start up the new West Coast Office, but the team has already expanded by seven new members including:
Christian Hampshire
VP of Strategy and Business Development
Christian has had unique hands-on experience driving growth for startups and Fortune 500 corporations for over 15 years. He is an influential leader who has always created an immediate impact in his previous positions. He has built operations and business development strategies, helping companies grow revenue and profits in multiple industries. Christian focuses on partnerships, sales, and business development at DARTdrones.
Tom Gordon
Enterprise Sales Executive
Tom is the newest enterprise sales executive focusing on government accounts. He joins us from Alpenglow Solar where he was a Renewable Energy Consultant for the past three years. Tom has numerous years of experience in the sales industry and will bring that knowledge to this growing team. Tom has a Bachelor's degree as well as an MBA from Utah Valley University.
Jen Milner
Instructional Designer
Jen has over 12 years of experience in instructional design and training development. She received her Master's in Educational Technology from the Harvard Graduate School of Education. She spent eight years at Allen Communication Learning Services building award-winning, custom courseware for clients in banking, healthcare, and retail. She also spent four years at United Health Group building web-based training for healthcare providers using coding, claims management, and analytics products. She loves looking for ways to make any sort of content interesting, engaging, and relevant. In her spare time, she loves to hike, bike, cross-country, ski, and travel. She is active in dog rescue and volunteers regularly with one of her dogs as a therapy animal team.
So… Why Utah? 
Although the UAS industry is continuously growing nationwide, the company strategically chose Utah for a few reasons:
Expanded Hours – The new office will provide expanded West Coast hours. "We are ecstatic to offer expanded West Coast hours that align with our customer base across the country,"

said VP of Sales and Business Development, Christian Hampshire.

Growing Tech Industry – Utah has been noticed for its incredible innovation, an active tech scene, and the state's growing cluster of tech companies within "Silicon Slopes". Last year, Utah ranked within the top 10 states for data innovation and has become a thriving hub for tech companies. DARTdrones is excited to join this growing scene!  
Fastest Growing State – Utah has been ranked number 1 as the fastest growing state in the United states. Forbes Magazine has also recognized Utah as "The Best State for Business and Careers".
DARTdrones Founder and CEO is a Westminster Alum – Abby Speicher really got her start as an entrepreneur while completing her International Business degree from Westminster College in Salt Lake City. While at Westminster, Abby worked on her first company, Daakye, a social enterprise which manufactured purses in Ghana, Africa and funded children's education in Ghana with the profits. With that company, Abby won the Utah's Best Business Plan Award and the Social Enterprise for Westminster's Opportunity Quest Business Plan Competition. Abby is excited to become involved with Westminster again and will be a judge of the Westminster Opportunity Quest this year.

Fun fact: Abby and her brother and sister all attended Westminster because of their love for snowboarding and the outdoors.

Rapidly Growing Aviation Community –  

Utah is one of the top states in the nation for aerospace and defense employment

and is the home of companies such as Boeing, Orbital ATK, Northrop Grumman, L-3 Communications, Hexcel, and Lockheed Martin.           
DARTdrones is thrilled to become established in the growing state of Utah, although this isn't the first time the company is in the Salt Lake City area. DARTdrones flight instructor, Paul Matheson, has been teaching classes in the Utah area for over a year. Paul interned with a Salt Lake City Air Medical company, helping justify the need for additional aircraft and flight teams in the region. He eventually became a commercial helicopter pilot, receiving his instrument rating while studying for an aviation degree. He has a bachelor's of science degree in Aviation Administration and is currently an operations control center manager for an air medical company.
DARTdrones is excited to explore new opportunities in the Unmanned Aircraft System (UAS) industry with the addition of their Utah office. The company takes pride in the curriculum they provide to students, and through new strategies in curriculum development, instructional design, and sales initiatives, the company hopes to create even better customer success in order to keep up with the increasing demand of certified drone pilots and the overall UAS industry needs.
Our growing company encourages Utah based sales and curriculum professionals to apply for open positions which can be found at https://www.dartdrones.com/openpositions/.