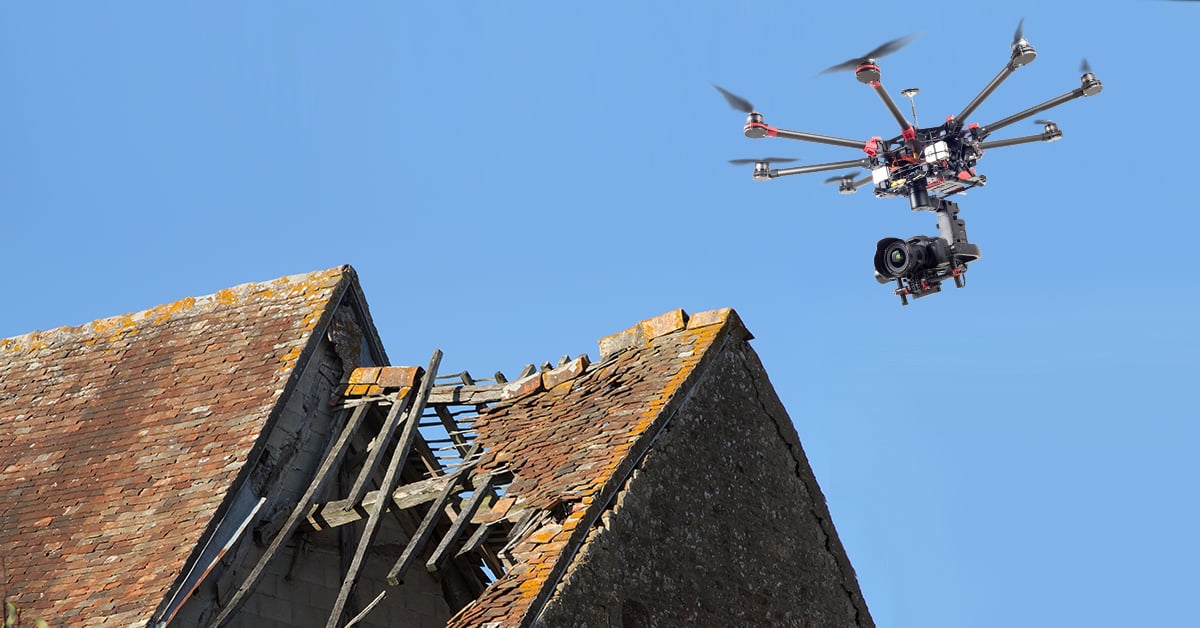 DARTdrones Announcements
Aerial Roof Inspections Workshop: Drone Entrepreneurs Reaching New Heights Without the Climb
The aerial inspection industry is one of the fastest growing markets for commercial drone use. The Federal Aviation Administration (FAA) estimates that drones will save companies billions of dollars on inspections each year. DARTdrones recognizes this growing demand for trained inspections drone pilots and built a course specifically to fill that need. Our new Aerial Roof Inspections Workshop provides extensive training for drone entrepreneurs and industry professionals.
The new Aerial Roof Inspections Workshop was not only designed to teach pilots how to conduct advanced aerial roof inspections, but to help keep inspectors safe. According to the International Association of Certified Home Inspectors, there are more than 164,000 emergency room-treated injuries each year from ladders.
"Drones increase safety for aerial roof inspections by augmenting the standard practices of climbing a rooftop," said DARTdrones expert instructor Karl Schwab. "Each year 300 deaths in the U.S. are caused by falls from ladders and drones can eliminate that risk completely!"

Schwab, who is also one of the expert flight instructors for the workshop, designs and implements multi-camera sensor systems for drone platforms. He owns and operates drones for a wide variety of industrial applications, including tower inspection, survey/mapping, and roof inspections.
Although safety is the most important aspect of the workshop, students will learn how to conduct a comprehensive inspection while operating efficiently to save time and money.
"Think of the time saved by a home inspector," said CEO and Cofounder of DARTdrones, Abby Speicher. "Instead of setting up a ladder, climbing onto a roof, and conducting an inspection – they can now have a drone in the air within minutes of arrival. Drones are truly revolutionizing the inspections industry."
The upcoming Workshop dates are as follows:
January 20-21 in Orlando, Florida
February 26-27 in Houston, TX
March 10-11 in Minneapolis, MN
April 28-29 in Denver, CO
The Aerial Roof Inspections Workshop is launching in conjunction with three other DARTdrones workshops: Aerial Search and Rescue, Drone Journalism, and Aerial Mapping and Modeling.

Learn more!
We offer courses in 42 cities throughout the United States covering topics such as drone flight training, FAA exam preparation, industry specific drone training, and custom organizational training for enterprise clients, police and fire departments, and government agencies. Have more questions about our new industry specific drone workshops? Visit www.dartdrones.com or call us at 800-264-3907 for more information!