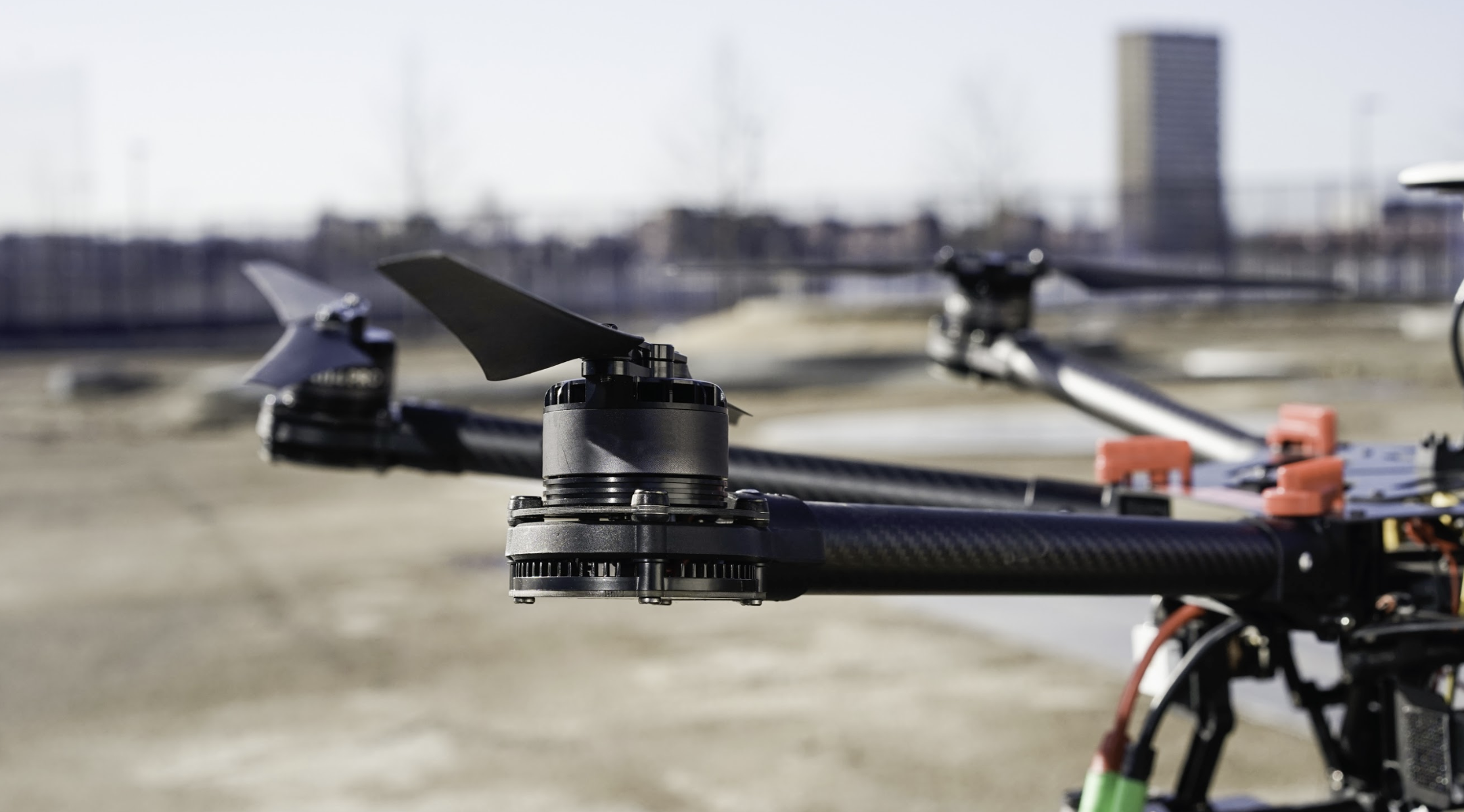 Security Drones: Benefits, Use Cases and ROI of Using Drones in Security Industry
Drones in Security Industry
In this article, you'll learn how companies are using drones for security surveillance, the top 5 benefits companies are seeing with security drones, return on investment, Part 107 regulations and more.
To help you learn about drones in the security industry, here's an easy-to-use table of contents. Simply click each link to jump to different sections.

Introduction
Having experienced rapid advancement during the early 2000s, drone surveillance came into being largely due to military involvement before migrating to the public sector with lightweight cameras and better than average imaging. Municipalities throughout the U.S. recognized the advantage of quick response and cost savings when making assessments of various incidents throughout their jurisdictions. As unmanned aerial vehicle (UAV) technology has advanced, private organizations along with government agencies have increasingly implemented their own drone programs to assess and meet potential security threats with remote monitoring measures.
It is now clear that aerial surveillance is a critical component when considering the need for providing safety and security to groups of people and sensitive locations. Certain establishments such as industrial zones or areas subject to increased safety require enhanced maintenance and real-time response. In order to address these needs, a rapid and precise monitoring and response system is needed to meet any threat, either perceived or actual. sUAS systems provide a unique tool for security personnel and emergency responders that allows real-time visibility and immediate action when a breach occurs. Security personnel can detect vulnerabilities in facilities and structures ordinarily unseen through traditional monitoring, and added thermal imaging allows surveillance at night or within light-confined spaces. High definition imagery is immediately made available to ground personnel, which can be quickly acted upon or archived for future access when needed. sUAS systems can be manually operated, or programmed to autonomously cover designated routes as a means of allowing ground operators to focus their attention on other activities, provided autonomous flights are conducted in accordance with current Federal Aviation Regulations (FARs).

Drones can be utilized to further investigate possible security threats initially identified via fixed camera placements along roadways, intersections, and building perimeters. Without the use of drones, personnel need to conduct these investigations at ground level, a process which takes additional time and may put the responding individual(s) in harms way.
The use of unmanned aerial imaging is increasingly utilized by emergency personnel to evaluate critical situations and to aid in determining the appropriate response measures. This can include traffic incidents, fires, and other natural disasters. Security drones can access a scene in a fraction of the time required for actual personnel and can typically return data and images critical in helping to determine whether or not more advanced response is required.
Security directors recognize the usefulness of aerial surveillance systems and are adding more drones to their systems to monitor remote and other areas that are difficult to access. This kind of technology is now regarded as more useful than just a few years ago.
Many manufacturers are currently offering sUAS packages specifically designed for surveillance purposes, and most are tailored for organizations with wide ranging needs.
Key factors in successful security drone operations include fast and accurate telecommunication linking, pristine image quality, vehicle endurance for extended flight operations, and the ability to remain discrete.
Security drone technology has become very beneficial as more personal can become trained to become efficient operators, information is made quickly available, and new drone systems usually blend into existing surveillance operations.
Use Cases for Security Drones

Facility Perimeter Control
Securing Large Infrastructure
Benefits of Drones for Security Surviellance


Cost Savings
The cost of a drone program is substantially less than other traditional methods of aerial imaging. There are important distinctions regarding the ultimate imaging requirements, but when considering essential unit cost, the differences are remarkable. Image gathering a generation or more ago usually involved fixed wing or satellite use at overall costs from the tens of thousands of over a million dollars, again depending on the program length and usage need. Today however, even the higher-end automated mapping systems cost less than $30,000, while simplified drones cost even less at $1,000 to $2,000.
Remote Monitoring
Drones in security applications contain a unique ability to access distant and difficult to reach locations more quickly than hired personnel. This is particularly useful when staff security is limited within facilities such as large plant operations or areas containing expensive inventory at a distance.
Low Light Operations
The introduction of FLIR (Forward Looking InfraRed) and other night vision imaging utilities in addition to their reduction in price over the last few years has removed the limitation of after dark surveillance for security teams. Competitively priced drones come equipped with night vision optics allowing facility security to monitor darkened areas from a fixed location.
Quiet
New drones designed for security often include vibration dampening and brushless motors, cutting the noise levels to roughly half of sound other drones produce. Reduced noise provides a clear advantage when monitoring is called for in response to intrusions at or around a given facility.
Rapid Response
Drone operation provides another substantial benefit when security personnel are called to respond to distant locations. Traditional response taking ten minutes or more may allow an intruding party to exit a scene unidentified, resulting in loss and a missed opportunity for apprehension. Drone coverage in a fraction of that time presents a much greater possibility of evidence gathering and potential arrest.

Return on Investment
More organizations using drones for security purposes are recognizing the benefits, and generally agree that the advantages outweigh the costs of upkeep. Security personnel are finding new ways to improve their department functionality and believe that drones hold a solid segment to the future of their industry. The global market associated with commerce applications is well over 100 billion dollars, and security currently occupies the forth slot behind only infrastructure, agriculture, and transport. It is estimated that 1 in 10 companies with revenue of 50 million dollars or more currently use drones for security purposes. Within these organizations, over 90% of the respondents who have a stake in their company's security concerns saw a positive return on their drone investment within one year of initial purchase.
Security managers are also seeing the usefulness of overall team productivity when drone programs are implemented for surveillance. This translates in the simplest terms to a reduced amount of time required for data analysis and the larger reduction of resources required to complete any security-related assignment. Many respondents are reporting that drone security programs have reduced costs of security needs of nearly five times in as little as one year.
It is estimated that safety and security-related drone sales will have doubled by the end of 2019, even with the exclusion of UAVs associated with military use. And beyond this, projections for surveillance-based drone investments are expected to increase four times by 2022.
Confidence in ROI is further enhanced by an expanding awareness of the benefits and capabilities of commercial drones, furthered by the option to merge drones into already established surveillance systems and to ultimately provide precise security data.
Though a resistance to replacing human personnel with automation will always exist, the counter argument may be based on the technological justification, as drone operators become qualified to assess and manage sensitive data in environments requiring enhanced surveillance.
Leaders in the Industry
Organizations Currently Using Drones for Security
Security-related drone usage for public safety is taking place in nearly every State, with Texas, California, and Wisconsin having the most sUAVs in current operation. Currently 28 states have at least one public safety agency deploying drones for security surveillance or data gathering.
The U.S. Customs and Border Protection flew several hundred domestic-based drone missions in association of other state and local agencies.
The North Dakota Army National Guard has flown missions in support of border enforcement and illegal drug interception.
A Silicon Valley-based company has developed a unique home security system that tracks movement and vibration. In response to unusual activity around a home, a completely automated drone is launched from the property to assess and monitor the suspicious activity.
Relevant Part 107 Regulations For Security Drones
Please note: This is not a complete list of Part 107 Regulations. To obtain a Part 107 Remote Pilot Certificate, click here.
Non-recreational flight requires successful completion of the FAA's Part 107 Remote Pilot Knowledge Test. Individuals interested in obtaining Part 107 certification must first pass the test and submit to a vetting process conducted by the TSA. Certification requires that the individual display knowledge of the types, or Classes, of airspace within the US National Airspace System (NAS), where sUAS can be operated for professional purposes without special authorization, and other weather and external factors that may increase risk while operating a UAV. A knowledge of routine aviation radio communication and basic safety considerations for flights in areas where low flying manned aircraft can be expected is also covered. Those interested in Part 107 certification are required to display a complete understanding of airspace levels and operational restrictions inside various airspace Classes and special use areas, particularly when surveillance operations lie in relatively close proximity to busy airports or areas designated as "prohibited or restricted" by the FAA. In terms of relevance to security and surveillance operations, Part 107 sections I and II (as of this writing) are specific to Regulations, Airspace and Operating Requirements.
One possible concern associated with Part 107 regulation relates to line-of-sight operation. Currently, unless the individual operating the sUAS can see the UAV while it is flying from their position at all times, the operation will require a special waiver from the FAA; a process which may be difficult to complete given the specific details of the proposed flights.
Another current regulation that creates a restriction is the prohibition of sUAS flights over "non-participating" individuals standing in open air or traveling in moving vehicles on roadways. A recent examination of this regulation may prompt a roll back to some of the rules previously put in place; however, current operations requiring flight over non-participants will also require a special waiver from the FAA.
Lastly, unmanned aircraft integration efforts have long faced criticisms from opponents arguing that personal privacy is violated and drone flights in close proximity to the general public pose a nuisance and risk. Supporters however have stated, and recent early commercial operations have proven, that the economic and social benefits outweigh the risks, adding humanitarian and security needs as a justification for further modifications to the current rules structure, proposed in early 2019.