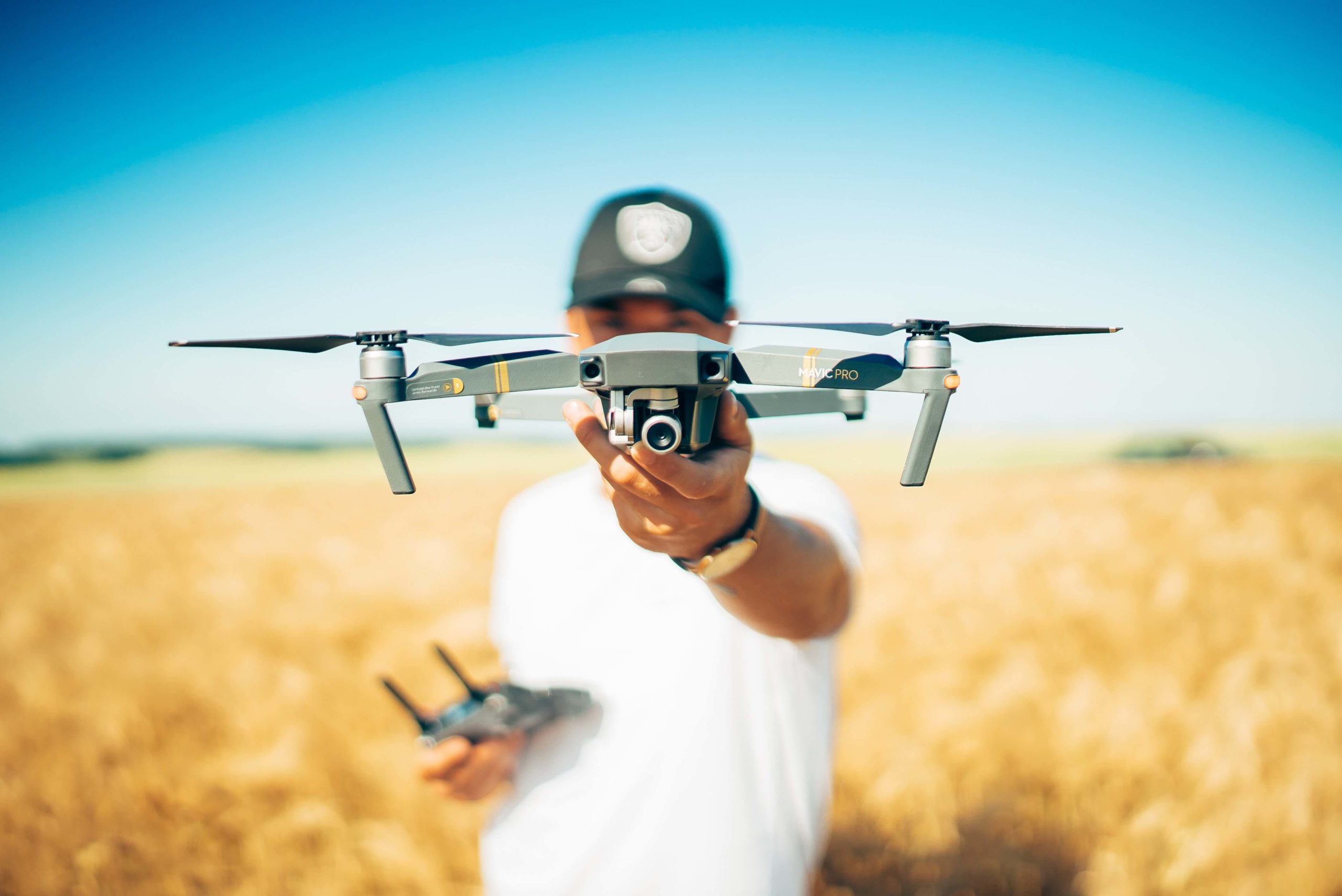 Step-by-step Guide to Launching Your Drone Business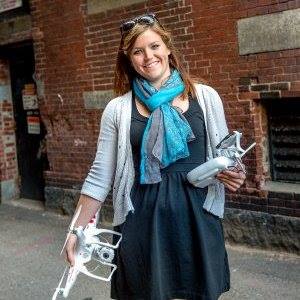 By
Abby Speicher
Published March 12, 2021
Last Updated March 6, 2021
Like any business, running a drone business is a big undertaking, but can reward you unlike any other profession. The most challenging part of it is arguably starting the process. With all of the tasks and time management at hand, where do you begin?
Many professionals find themselves interested in entering the drone industry as entrepreneurs; however, they are often confused on how to begin. Because of this, we're sharing these essential steps to creating a drone-specific business. The steps we outline here you should find useful for making good business decisions and drone decisions for your commercial operation. If you're an entrepreneur trying to get involved with drones, a drone expert trying to start a business, or a drone hobbyist considering taking your passion to the next level, this list will serve as a reference to get you confidently started with drones in your own business.
This article provides eleven essential steps to starting a drone business. It does not delve into the extensive techniques our students learn from our course Starting a Drone Business Under Part 107. In any case, we think it should provide some inspiring direction to take on the venture yourself.
Here are the high-level starting tips that we will go into more detail about
Know why you're starting a drone business.
Thoroughly plan, but be ready to adapt.
Don't spend a ton of money on a cool drone – many are capable of getting what you need.
Fly as much as you can.
With those in mind, let's get started
1. Know Your Why
Before making the full commitment to launching a drone business you'll need to ask yourself the big question of why you want to start the business in the first place, and how you plan to make it successful. Defining your mission, or your "why", is a crucial place to start. Even if that definition changes over time, it will provide valuable direction for the launching of your business development efforts.
With a business that surrounds the exciting technology of drones, it's easy to define your mission as something too broad or ambitious. You can prevent this, for example, by focusing on one, no more than two, applications for you to apply your drone piloting to. We also suggest you answer the following question as succinctly as you can:
What value will you offer to customers with your drone?
What applications interest you most?
How is your solution unique?
We suggest you write these answers down in a comprehensive statement. It will help you prepare for your business plan too.
Takeaway: When you go into business, ask yourself "why" you want to do this and how your mission will be unique to others.
What Drone Pilots Say About Starting Their Own Business:
It's about perseverance and relationships. Getting the second job from the same client is a whole lot easier than getting the first job from any client.

Danny Burke,

f(n)Gravity
2. Define Your Market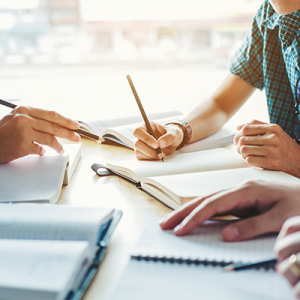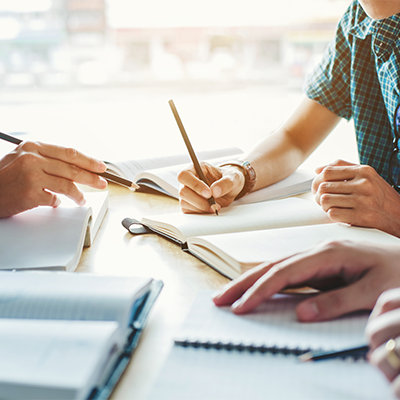 Your business cannot be defined without a target market. In constructing the framework for your drone business, you'll benefit from knowing the details about who your potential customers and competition are. When assessing their market, companies will look at customer details such as demographics and geography to understand how they can best cater their services to them. It's also common for well-established companies to conduct market research so they can revamp a new or refined business strategy.
Market research
Before launching your drone operations, we highly suggest you conduct preliminary market research to best understand the landscape you're entering. There are many ways to go about this, one of the best methods being outreach to potential customers and interviews. This way you are getting information directly from the market and making valuable connections in the process. Other techniques include putting yourself in the customer's shoes and using search engines to find the service you will provide. Keeping your drone solutions in mind, you'll want to answer questions such as:
What is or are the market's needs that have not been addressed?
Who needs these solutions, and what role do they play in whatever they're trying to accomplish?
Why are they unable to accomplish it, or how can it be done better with your drone expertise?
Addressing these questions in an objective and honest fashion may force you to pivot from your initial idea, which can feel discouraging at first. Ultimately, you'll be glad you have a clearer answer on the market's needs, and how you can better address them.
Takeaway: Even if you're an experienced commercial pilot, conducting market research through outreach and inquiry can help you make effective decisions for your business plan and market strategy.
3. Execute your drone business plan
With your mission and market identified, you are already strategizing how to get customers, so how will you execute it? Start by writing a business plan, which is a detailed, living document that lays out the entire framework of your business that clearly, concisely explains your mission, and outlines all the go-to-market steps to achieve it. It's not only important for showing external stakeholders but also working out to best understand your own means of achieving success.
The US Small Business Administration outlines the many steps that go into creating a business plan. Reviewing these with drones in mind, with the following four questions you'll go into more detail how your business will be successful and sustainable.
How will drones bring value to your customers?
Who needs drone solutions and why are you the right person to deliver them?
How do you plan to operate drones to serve your customers?
What are your financial resources and technical know-how for you to operate on?
In your business plan it's recommended to have a go-to-market strategy, which helps you break down your target customers and sales technique. Why is this important? It demonstrates how sustainable your relationship with the market will be by explaining how you get, keep and grow customers.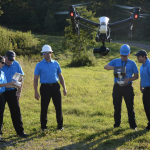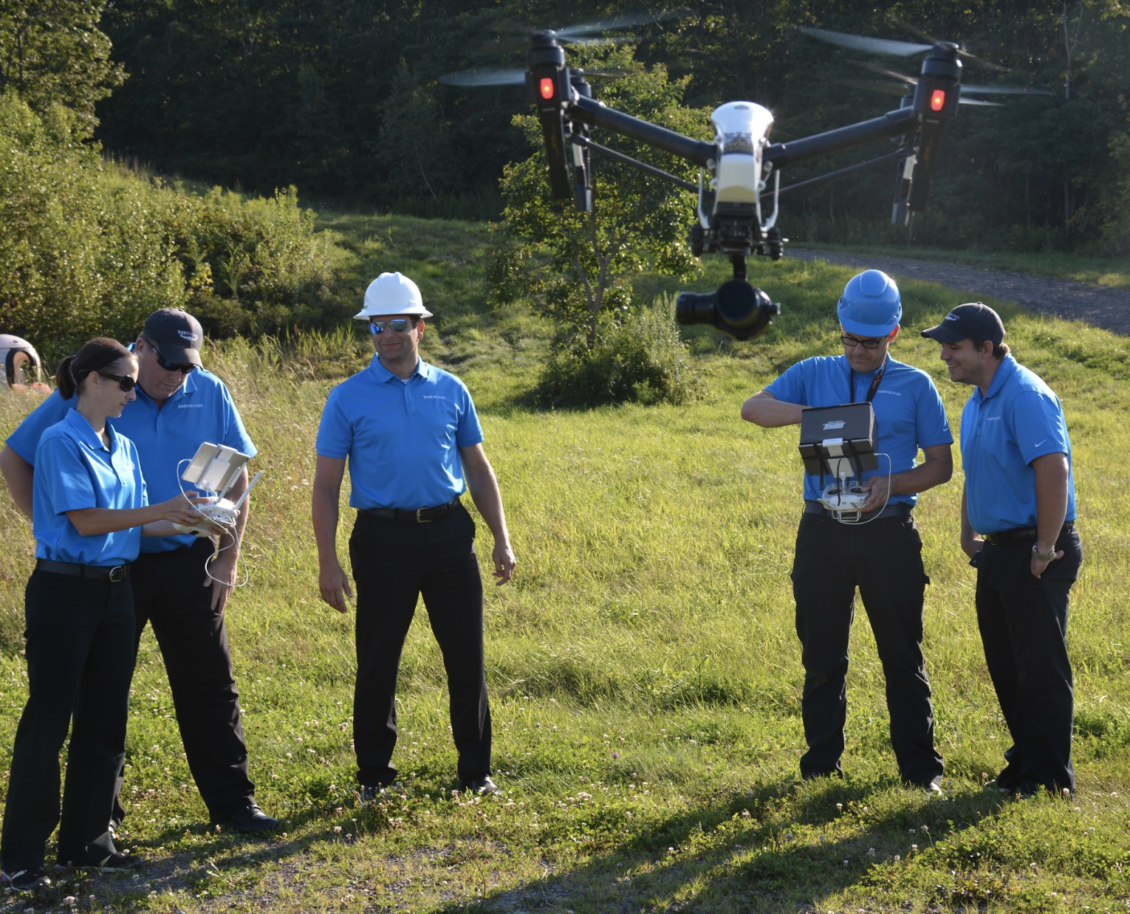 Taking your drone out to fly in your desired application is a great way to bring to network your new drone business.
Getting yourself out there
Despite all the preliminary business planning we've outlined so far, it's also a good idea to build your reputation and a strong portfolio simply by flying your drone in your desired application. If you're new to the market and application, you may want to do this at a low or no cost. Many businesses, even non-drone related, get their name out by volunteering their skills, or at least doing it for cheap.
There is a lot of value in collecting media and/or data in real-world applications. Having the content will create a strong portfolio, which will serve as one of the main selling points for your potential customers.
Takeaway: Part of your story of starting a business is taking the time to create a business plan, but we do also recommend flying your application in the real-world, especially if you're newer to it.
4. What's in your fleet?
Many drone entrepreneurs make the mistake of either buying too much equipment or equipment that's too technical for the projects they need to fly, having a negative effect on both their finances and operations.
So when looking into drones to buy, put in the time to understand what your projects will require of your drone, and which drones (and camera sensors) can efficiently and effectively get the job done. In general, you do not need the most advanced systems, which can cost you upwards of $30,000, depending on the sensor you buy with it.
Consider some of these aspects of the missions you'll be flying:
The type of media or data you'll need to produce (1080p or 4k? RGB or multispectral, or both?)
How long you'll need your drone to fly for each mission
Where and how you plan to travel with your drone
Some experienced pilots even prefer to go with the smaller, simpler packages – such as the DJI Mavic 2, Skydio 2, Parrot Anafi – as they are less expensive and still collect the data many commercial users need.
Build your fleet in conjunction with how your operations grow. When you expand to more projects and applications, re-visit the guidelines above to find the next appropriate drone for you commercial operations.
Takeaway: Don't go over the top with the drone package you buy, and build accordingly to the type of projects you fly.
5. Marketing Your Business
Building a house-hold name for yourself will take time. You can grow your customer base by doing a good job and their passing word-of-mouth. Marketing your business on the other hand will increase your chances of more customer growth, and will make it happen much more quickly. Effective marketing can be done through a few simple steps we'll  highlight here.
Branding
Your business's logo and name are important parts of its identity, and therefore this step cannot be avoided. Our tip up front is to not go over-the-top with either of them, in other words, keep them simple and relevant to who you are and what you do. They don't define your business either; they are instead emblems that your market associates your business with.
Making your mission clear
Hopefully you've at least thought about your business's mission since starting to read this article. When you've figured it out, we suggest you market yourself accordingly to that – on your website, social media pages, etc. – so your potential customers know exactly what you do and what you are passionate about without having to guess.
We also suggest you consider marketing your values specific to drone operations. Some of these typically include safety, professionalism, commitment, and plenty more that could fit your mission statement.
Digital marketing techniques
Because there are so many resources and techniques in marketing, it seems like it could be full-time job in itself. Thankfully there are simple and effective methods keeping your brand up-to-date and in places where customers will discover you.
Website maintenance: Always keep your website updated with the latest projects and media you've been Again: your portfolio is selling point of what you do, so keep it updated on the fly, as you fly. More info that should be displayed on your website include:
The applications you fly in
Your values as a business (Tip: "safety" is an important one to practice and state to your customers)
About you and your team, company history
Contact page
Blog (optional)
Social media – Create one or two different social media pages depending on which platforms your potential customers are (search by hashtags to find out). These pages are where you make announcements about your work, promotions, and any other relevant news that will excite your
Search Engine Optimization (SEO) – SEO can turn into a detailed and demanding process, but there are small steps you can take in getting your site organically found on any search. A few of the basics include: 1) using key words that potential customers use to search, and 2) establishing your business location with Google Business so that location-specific searches (like "near me", or "near x location") can find your solution. To further optimize your marketing techniques through SEO, we recommend the DARTdrones course Starting a Drone Business Under Part 107 which gives you a much further in-depth guide on SEO and other key marketing techniques.
Takeaway: marketing seems like it's a hassle, but it doesn't need to be if you prioritize the right steps, and it can be really effective for getting new customers.
6. Covering the Legal Bases
You'll Need a Drone License, Called the FAA Part 107
Getting Part 107 certified is your primary step to flying drones commercially. It is not only beneficial to have your certification for legal purposes – it will help you fly with confidence and safety, and is a sign of professionalism to your customers that trust you to get the job done safely and efficiently. Therefore, it's essential for how you fly but also for the success of your business. Every two years your certification becomes invalid so make sure you take the Part 107 recurrent test before this happens!
Contracts
With every project you fly, you and the customer must agree on the work to be done as well as the deliverable you provide to them. This contract, sometimes established by a Statement of Work (SOW), sets all of these aspects so that you and the customer are in accordance about the project, and can avoid confusion or legal battles after the work is over.
Entity structure and registration with the government
Before making transactions or doing business at all, you'll need to establish your business structure. If you're going into the business alone, you may consider Sole Proprietorship (you represent yourself) or Limited Liability Company (your company represents you). If building it with others and/or you plan to grow, consider creating either a Partnership or a type of Corporation. We recommend familiarizing yourself with these legal structures at the SBA website.
Furthermore, your business must be registered to your local, state, and federal government (the IRS). These business registrations often depend on the entity structure you previously established (see above). For example, if you're a Sole Proprietorship, you'll most likely get a Doing Business As (DBA) registration. At the state level, if you started an LLC, depending on your state's requirements you will need an operating agreement.
Lastly, for the federal government (IRS), ensure you have a Taxpayer Identification Number – whether it's your social security number as a Sole Proprietorship, or Employee Identification Number (EIN) if you have employees. You can confirm what's required at the IRS website.
Takeaway: Always make sure you've done your due diligence for your business and drone certifications. Eventually you will need to refer to official government websites, as local and state government requirements are different.
7. Equip Yourself with Insurance
Although not required by law in most states in the US, it is more than just highly suggested you get insurance for your drone operations. If you don't have insurance when you're flying commercially, it can maximize risk and minimize your business opportunities, so just get it by default – for whatever project you're flying, where ever you are flying it.
Not long ago was it difficult to find insurance for drones. Insurance providers didn't want to touch what they thought was high liability across the board, nor were there any drone-specific insurance companies. Thankfully that quickly turned around, with extensive, flexible options from insurance companies such as Skywatch and Verifly (among several more).
Types of insurance
As you search, you'll come across two common types of drone insurance:
Liability – The more common type of drone insurance. This covers the damages of others' property that your drone might do (many plans covering up to $1,000,000 in damages). It does not cover the costs of the damage done to your
Hull – This is less common of the two because it covers only the drone damages, which are only worth it if your system is more expensive (for example $20,000 minimum type-of- expensive).
Take note that these prices vary between locations, and more notably, change depending on the job you are flying. Applications like powerline inspections are higher risk than agricultural work, therefore the insurance rates for such projects will be higher. In the end, wherever you are flying, you'll be glad you got insurance.
Drone Warranty
You may not be getting drone hull insurance, but if you're drone fails on you during operations within its warranty period, you could be eligible for a free replacement or repair. When you buy your drone make sure you take the time to read through its limited liability terms (normally found in the owner's manual). Read these pointers to increase your chances of staying in compliance with your drone company's terms:
Register your drone with the manufacturer or retail you bought it from
Keep up with your drone's maintenance schedules
Conduct pre-flight checks, no matter what
Keep flight logs stored in a safe drive
All of these factors can affect how you are awarded warranty – the difference between paying for an expensive repair or replacement, or getting it done for free. You can also stay on top of these using tools like drone operations applications.
Takeaway: Get insurance, always – it's more accessible and affordable than ever. Also, know the warranty conditions for your drone(s)!
8. Flight Operations Management
When you begin scaling your operation, either by flying more regularly, growing your drone fleet, or hiring more drone pilots, you'll find yourself having keep track of a lot of moving parts. Drones, accessories, maintenance, warranties, flight logging, pilots, airspace compliance – the list goes on and on and will continue to grow. For you to manage your business, you must manage these details constantly in flux. Some commercial drone pilots can handle this with tedious check lists and spreadsheets, but most pilots make use of software or apps that cater to drone pilot operations small to very large scale.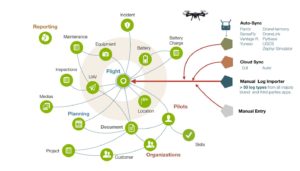 Interweaving factors that sum up a drone operation. Source: Dronelogbook
Having everything logged about your drone operations will help you invaluably in several instances, like the ones listed here:
Compliance and incident reporting
Drone maintenance and warranty tracking
Safety management
Fleet and personnel management
Additional services now becoming more widely available:
Flight planning and photogrammetry (pre-and post-flight processing)
Drone Insurance
Unmanned Aircraft Traffic Management (UTM)
LAANC Requests
9. Financing & Scaling Your Business
Starting out in the drone service industry is an exciting position to be in, and we hope this article has inspired you to start a drone business of your own. We cannot complete this list without one of the most important practices, and that is being financially responsible during all stages of growth.
Calling back to what we said in the fleet management section, many affordable drones can get the job you need done, especially if you're new to the market, so no need to take out large loans (or something rash like sell your belongings and re-mortgaging your house) before getting your operations moving. If you cannot afford a drone up front, consider monthly payment plans, which many retails support.
Like any business, there's a constant battle between how much revenue you bring in versus how much you are spending. Entrepreneurs with early-stage businesses can vouch for this being difficult, since they generally start their prices low when they're newer to their market.
With a drone business, to start marking profit, what's "normal" to charge for a flight or project, and how much does one typically spend? Below, we'll break down what we see in the drone market and how your expenses may line up to it.
Pricing Structure - How Much Should You Charge?
Your price depends primarily on what the application is, as well as the deliverable you provide the customer. Based on surveys with pilots DARTdrones has trained, some can charge as much as $1,000 for a few hours of flying and an hour or processing in real estate videography and photography.
In advanced industries such as oil and gas, experts will make upwards of $23,000 for a whole project. When your business is just starting out, you may not make figures like these, but as your portfolio and expertise grows, you'll become a valuable asset and thus make more. In assessing your price for a project, consider these tips:
Price fairly, but make profit
Go into each project confidently, knowing all the parameters and steps for a project
Some people argue that all you are doing is selling pictures and this is not true: you are selling your expertise and professionalism with drones. You know exactly how they benefit not only the workflows in collecting data / media, but also the unique perspective they provide – and how much effort goes into achieving that.
The Drone Break-Even Analysis
Provided each expense mentioned in this article, let's test out the theoretical numbers of a newly started drone business working in real estate with a Break-Even analysis. The purpose of this is to understand when you should start making profit after all your expenses are paid for by your services.
The Break-Even model is as follows:
Fixed Costs / (Average Price – Variable Costs) = Break-Even Point (or: how many times you'll need to provide this service to start making profit)
Fixed costs (per month): Let's say you purchased DJI Mavic 2 full kit (with all accessories and batteries), and start a business. The Mavic 2 kit costs about $2,500 and your business expenses, such as website ($15/year), registration ($200), and insurance ($200), rounding up to $500 with any additional costs. All together this this $3,000, which you'll pay over a year at $250 per month.
Variable costs: This is how much your expenses cost per project, for example, gas and travel to where ever you fly. For this, let's take a conservative approach and say it's as high as $100 per project.
Average price: This is how much you charge. In this example, we'll assume you are starting as low at $100 and over a few projects you'll increase to $500 – making your median $300 (a standard price for several flights to provide 1-2 minutes of video with 10+ images).
Now, let's plug in the expense of the hypothetical drone business.
$250 / ($300 – $100) = 1.25
 Based on this model, you would need to conduct your real estate service at least 2 times to start making profit each month during your first year. In this case, it's a good scenario to be in, especially since you should be flying more than twice a month! We recommend you track your expenses and prices over time and continue to use this model as your business grows.
Scaling Your Drone Business
Bringing your business to new levels will require the same energy and creativity as you put into it in the beginning, if not more. There are a handful of ways to take your business in different directions: partnering, volunteering, contracting new pilots, taking on new applications, and investing in new drones for bigger projects – it's up to you!
Business growth will force you to be flexible and adapt to what's being demanded of you. Do not get discouraged if your original business plan did not work out as originally stated. Your success in the end will be decided not only by how well you plan, but also how well you listen. In an industry as quickly developing as the drone industry, you will almost certainly be required to change as you go.
We hope these steps give you a clear idea of what it takes to start a drone business, and motivates you to give it shot! If you have any questions or comments, please feel free to reach out to us on our website here!
What Our Students Are Saying:
The class was GREAT!! My instructor did a fantastic job explaining the many different areas for preparing to take the Part 107 exam. She made it interesting with many demos/examples to explain the topics. The questions at the end of each module was a great way to test our understanding and to give an idea of what the exam might look like.

Ed Gysler,

Bald Eagle Aerial Imaging
What Our Students Say About Our Class
"Comprehensive and informative! Well worth the time. The instructor ensured that students understood the concepts as they were presented. "
"Team thought Mark was great. Super informative. Worked really well with the limited time we had. Mark did a great job of identifying the important information not only needed for the test, but for practical flying. Prep material and study guide are amazing. Highly recommended using you and DARTdrones."
"Once again Colin knocked it out of the park. His knowledge and professionalism exemplifies his passion to teach new pilots key and important issues concerns and updates about the drone industry."
"The class was jam packed and interactive which helped to understand Part 107 for those of us that are new to the aviation world. The flight class was invaluable for me! I have never even touched a drone prior to the class and left with some confidence that I can fly either the Phantom or Inspire without destroying my investment in equipment on the first flight."
"Excellent courses. The instructor made things interesting and informative for both the novice and experienced pilot. No matter your level of experience flying drones, you will take away valuable knowledge and skills."
"I absolutely loved my two day course with DARTdrones! I was excited before I got there but got even more excited about flying drones commercially after attending class! Karl was an exceptional instructor and made the class fun as well as informative!"
"The instructor was great! He used his real world experiences in the field to tie in the industry material. I would highly suggest this training to anyone looking to gain knowledge in the sUAS field."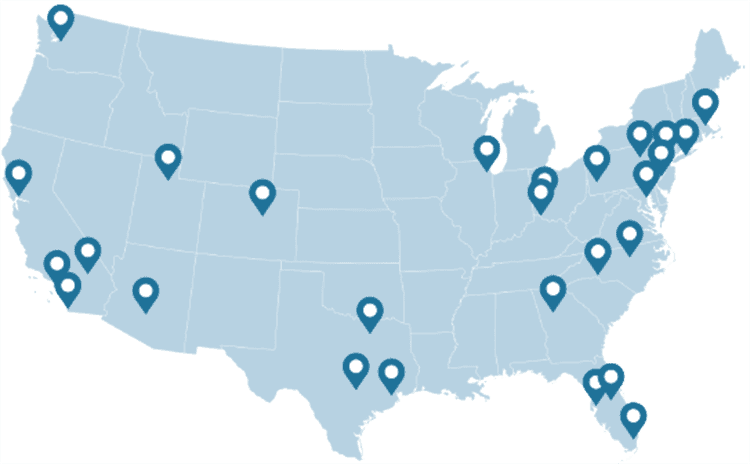 As seen on ABC's "Shark Tank"
WHY DARTDRONES? We have a proven track record for training pilots in dozens of industries.
22
QUALIFIED
INSTRUCTORS
Our instructors have manned aviation experience flying airplanes and helicopters and have gained the highest drone piloting recognitions in the industry. Many own successful UAS businesses themselves.
10+
CITIES
NATIONWIDE
As featured on ABC's Shark Tank, we are the nation's leading drone training company with an extensive network of alumni and partners throughout the country.
150+
HOURS OF
MATERIAL
Created and refined by UAS training experts, our curriculum is the best in the industry and has been tried and tested by clients in dozens of industries.
25K+
PILOTS
TRAINED
With a community of over 65,000 drone enthusiasts across the US and internationally, DARTdrones is at the forefront of UAS technology.
Expert Instructors
Our students absolutely love our instructors! Our classes are engaging, fun, and extremely informative.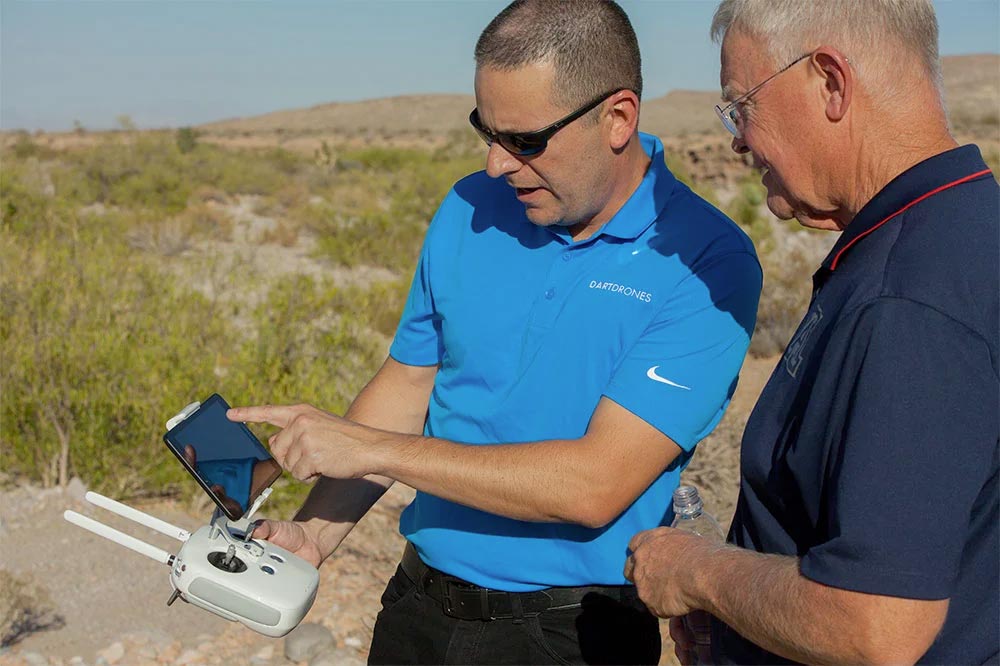 Advanced Training Courses
We don't just train our students on the basics. We have extensive advanced training courses to help our alumni succeed in mapping, inspections, disaster response, aerial photography, night operations, and search and rescue.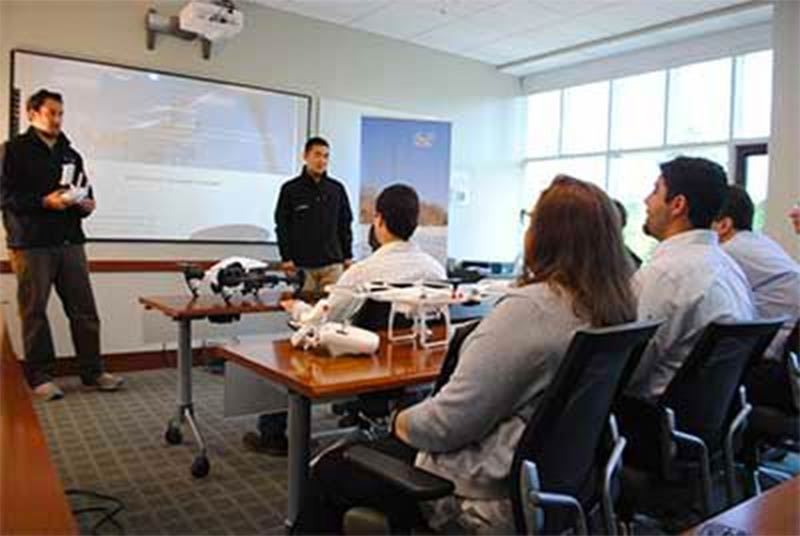 Industry Certified and Vetted Curriculum
Our curriculum has been vetted and certified by AUVSI, the leading UAS industry association, to ensure professional quality.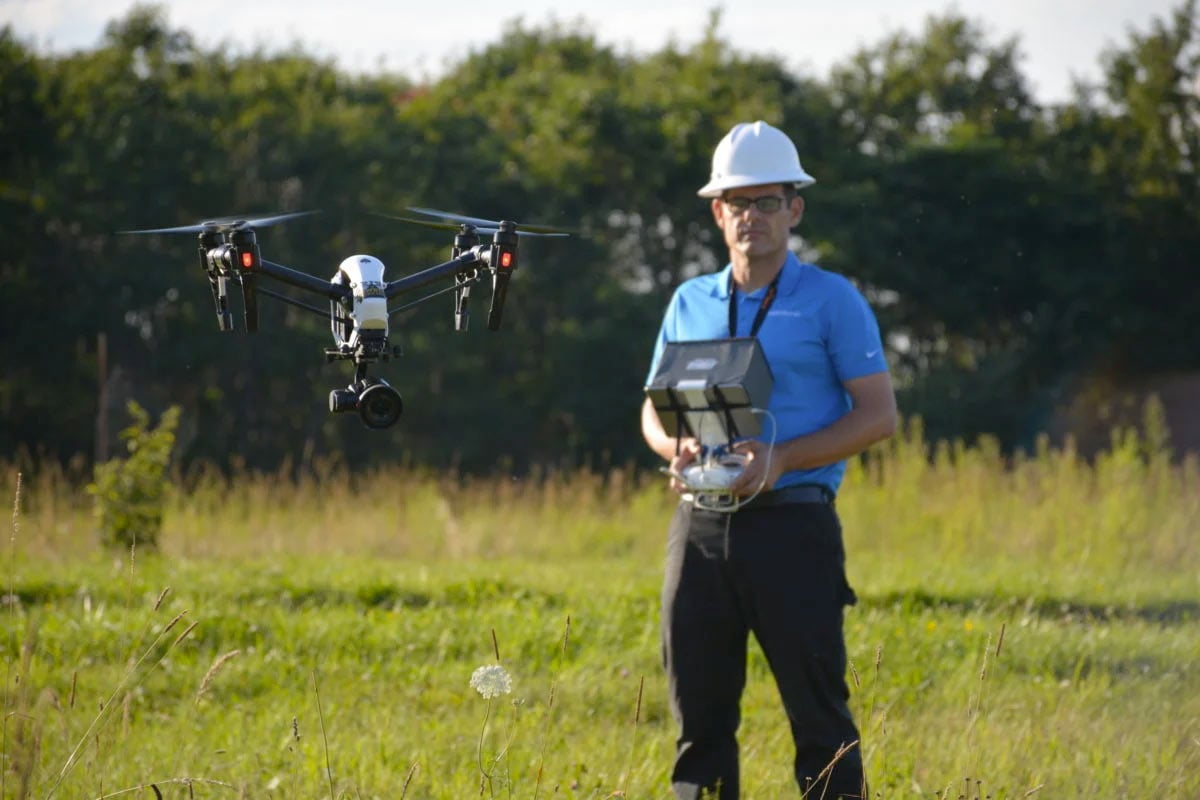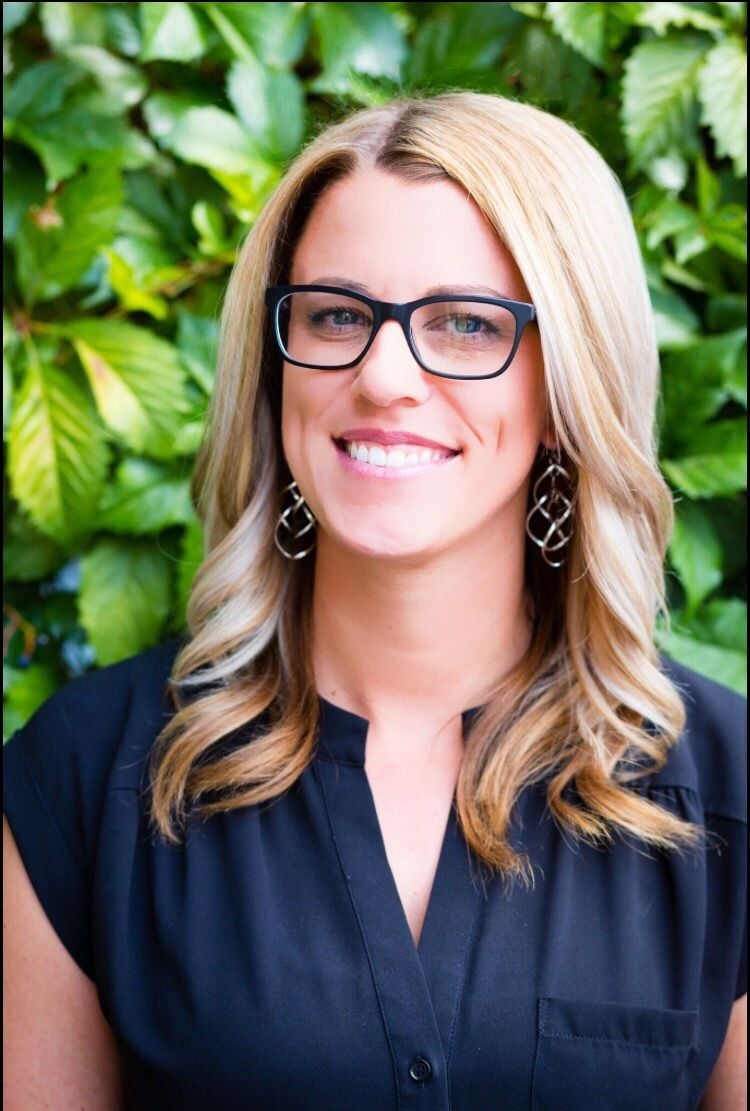 Alex is happy to help