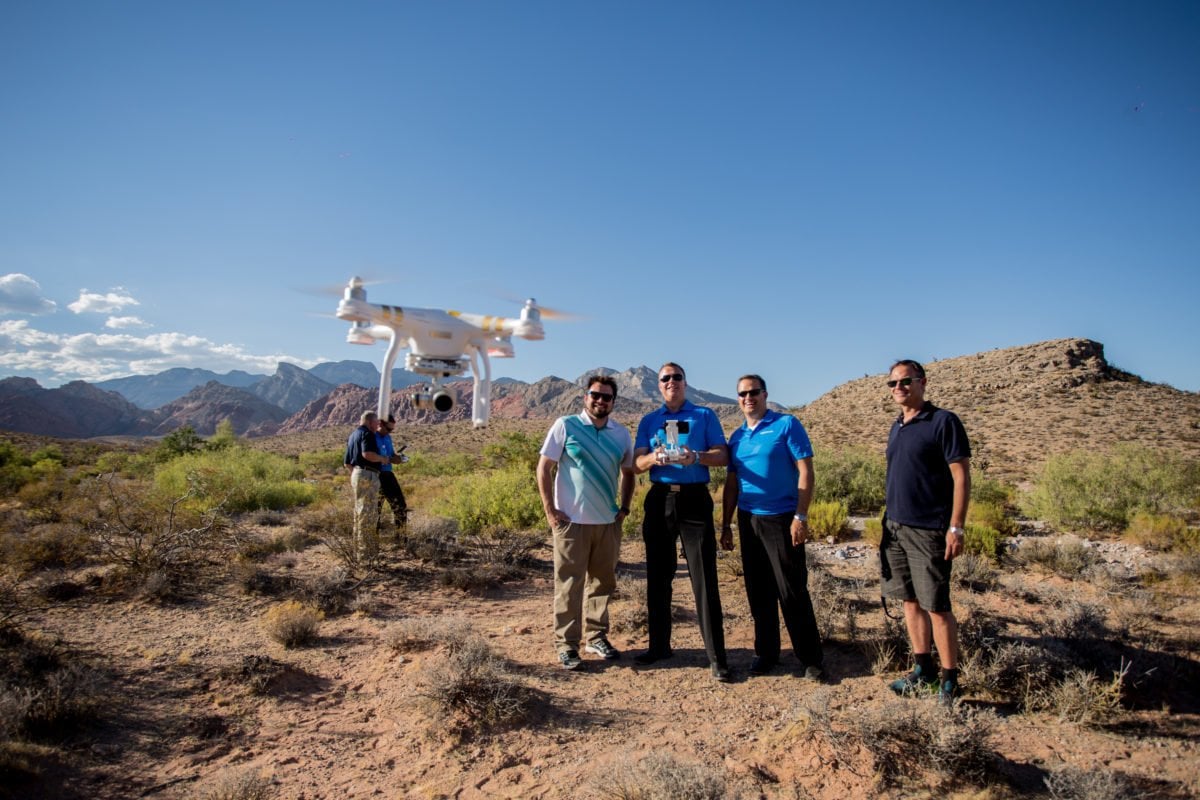 How to Pass the FAA Drone Test: Part 107 Study Guide for the Airman Knowledge Test
Intro To The Part 107 Airman Knowledge Test
The Federal Aviation Administration (FAA) announced on June 22, 2016 the FAA drones rules and regulation change for commercial drone pilots. The FAA considers any drone flight that promotes a business in any way or a drone flight that is conducted to make money to be a "commercial" UAV flight (also known as non-recreational use). Non-recreational use, as defined by the FAA, can include everything from a fire department conducting search and rescue missions, a business filming event footage to train employees, and architects or engineers surveying property.
Old UAV Regulations
In the past, the FAA drone rules for commercial UAV (Unmanned Aerial Vehicle) flights required that the pilot fly under a 333 Exemption which usually took four to six months to get back from the FAA. Once you actually got your exemption, the pilot of the drone had to have a current pilot's license. Yes! A manned pilot's license for either a helicopter, airplane, hot air ballon, or some equivalent. This obviously severely limited the market.
New UAV Regulations
The new FAA drone rules and regulations for drone pilots provide a much simpler process. Commercial drone pilots will need to take and pass the FAA Part 107 Airman Knowledge Test at a local FAA Testing Center. This FAA drone test is essentially a shorter version of a traditional private pilot ground school. The FAA drone test is two-hours long and sixty questions.
This DARTdrones Part 107 study guide has curated all of the information that you need to know to take and pass the Part 107 FAA drone test as well as UAV school tips, details, and Part 107 practice questions!
Airman Knowledge Test Details and Taking the Part 107 Exam
Requirements for the Part 107 FAA Drone Test
The Remote Pilot In Command must:
Be at least 16 years old

Be able to read, speak, write and understand English

Be in a physical and mental condition that would not interfere with safe sUAS operation and fulfill all testing requirements
Registering for the Airman Knowledge Test
You can pre-register for the exam here and pay your registration fee, but not choose a test date just yet. Within a few days, a representative from a CATS Testing Center will call you to reserve your spot. You can also call the CATS facility directly to book your test day at 800-947-4228.
Each FAA testing center will have a proctor and a few computer stations which you can take your electronic exam on. The proctor will take your fingerprints upon your arrival and on each time you leave the room. You will have two hours to complete the Part 107 exam and you will receive your score as soon as you complete the test.
If you do not pass the FAA drone test, you will need to wait 14 days before you can register again. You will need to pay the $150 fee each time you take the exam.

Where to Complete The FAA Drone Test
The FAA has approved close to 700 testing centers in the United States. You can find one near you on this list.
Part 107 Recurrence Testing
Your remote pilot certificate will be valid for 24 months from the date you pass the Airman Knowledge Test. During this time, you will be required to stay up to date on FAA drone rules and regulations to maintain your aeronautical knowledge and expertise. You will be required to pass a recurrent airman knowledge test to continue to fly your UAV in the National Airspace (NAS).  
FAA Drone Rules and Regulations for Current Commercial Pilots
If you hold a Part 61 certificate, have been active within 90 days, and have completed a flight review within the previous 24 calendar-months, you don't need to take the Airman Knowledge Test. Instead, you need to complete an online training called "Part 107 small Unmanned Aircraft Systems (sUAS) ALC-451" and subsequently apply for a rating by filling out an FAA form called "8710-13." Once you've completed both requirements, you can legally operate a UAV for commercial purposes. The online course covers the following topics:
Applicable regulations relating to sUAS rating privileges, limitations, and flight operation;

Airspace classification and operating requirements and flight restrictions affecting small UA operation;

Emergency procedures;

CRM;

ADM and judgment;

Airport operations; and

Maintenance and preflight inspection procedures
Current pilots can learn more about the exam here.
Drone Registration vs Drone Certification
Many UAV operators are confused by the language distinguishing UAV registration from UAV certification. These terms do not mean the same thing. You must register your drone with the FAA before doing anything else, even if you are just a hobbyist. 
Drone Registration
All drones weighing between .55 pounds and 55 pounds must be registered with the FAA for a $5 fee. Your registration will be valid for three years and should be modified or canceled if you sell your drone or transfer its ownership in any other way. The FAA may impose steep penalties on anyone who fails to register his or her drone. Civil penalties can range anywhere from $0 to $27,500, and criminal penalties can reach $250,000 and up to three years in prison.
Register here: https://registermyuas.faa.gov
Drone Certification
Drone pilot certification, on the other hand, occurs when an operator obtains a Remote Pilot Certificate, earned by passing the Part 107 FAA Drone Test. Once you pass the Part 107 exam, you will be able to apply for certification either online or by mail. When you submit an application online, you must submit it using IACRA, the FAA's online application system designed to enable the certification of private and UAV pilots. After submitting your application, you will receive an email notification to print and sign a temporary certificate via IACRA. This temporary certificate will be valid until your permanent certificate arrives by mail.
What to Bring To the Airman Knowledge Test
Make sure you bring your driver's license, a basic calculator, a pencil, and paper. You are not allowed to bring advanced calculators, mobile phones or other devices into the test room. Other considerations:
You may use any reference materials provided with the test. In addition, you may use scales, straightedges, protractors, plotters, navigation computers, log sheets, and electronic or mechanical calculators that are directly related to the test.
Manufacturer's permanently inscribed instructions on the front and back of such aids (e.g., formulas, conversions, regulations, signals, weather data, frequencies, weight-and-balance formulas) are permissible.
Testing centers may provide a calculator to you and/or deny use of your personal calculator based on the following limitations: a. Prior to, and upon completion of the test, while in the presence of the Unit Member (formerly referred to as proctor), you must actuate the ON/OFF switch and perform any other function that ensures erasure of any data stored in memory circuits. b. The use of electronic calculators incorporating permanent or continuous type memory circuits without erasure capability is prohibited. The Unit Member may refuse the use of your calculator when unable to determine the calculator's erasure capability. c. Printouts of data must be surrendered at the completion of the test if the calculator incorporates this design feature. d. The use of magnetic cards, magnetic tapes, modules, computer chips, or any other device upon which pre-written programs or information related to the test can be stored and retrieved is prohibited. e. You are not permitted to use any booklet or manual containing instructions related to use of test aids.
Dictionaries are not allowed in the testing area.
The Unit Member makes the final determination relating to test materials and personal possessions you may take into the testing area.
Professional Part 107 Training for the FAA Drone Test
Why Get Trained for the Airman Knowledge Test?
The information required to pass the Airman Knowledge Test can be very overwhelming for non-pilots. DARTdrones UAV School offers courses both online and in-person in 40+ cities around the country. Our Part 107 course acts as an FAA Drone Test Prep Course that is designed to teach drone pilots how to take and pass the Part 107 test. 
Learn More About Our UAV School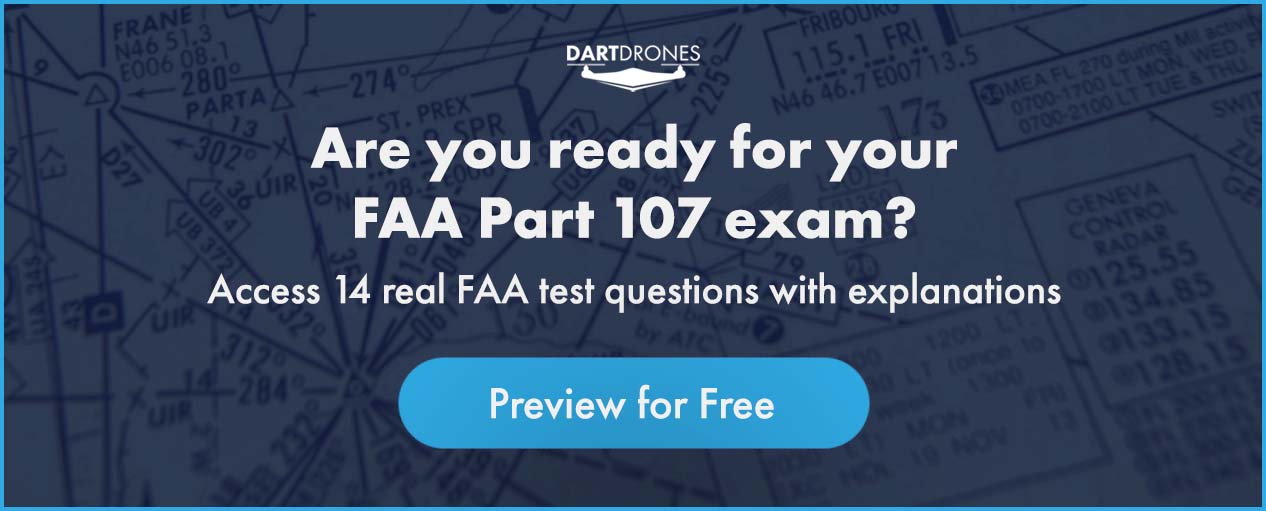 DARTdrones UAV School Part 107 Course
DARTdrones UAV School offers a Part 107 Test Prep Course both in-person and online. As a UAV School, we get many questions about how to make money with a drone. This Part 107 course is the first step to do that. Upon registration of the course, you will receive a 40 page study guide, FAA Part 107 practice tests, downloadable resources, and access to our Chief Pilot for any Part 107 related questions. Take a look at the overview of our online FAA Drone Test Prep course for Part 107.
Part 107 Study Guide Practice Questions for the Airman Knowledge Test
These are a few examples of some of the FAA drone test questions that you will have to know to pass the Part 107 Exam. You will probably notice that this isn't a test you can just wing, but these Part 107 study guide questions will help get you prepared and familiarized with aviation terms!
Part 107 Study Guide Questions:
1. What are the cloud clearances required to operate a sUAS in the NAS?
a. 400′ below/1000′ horizontal
b. 500′ below/2000′ horizontal
c. 500′ below/1000′ horizontal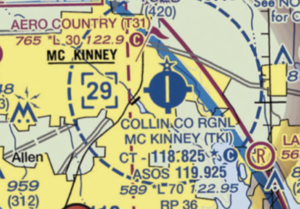 2. The airspace overlying McKinney (TKI) is controlled from the surface to:
a. 700′ AGL
b. 2,900′ MSL
c. 2,500′ MSL
3. The numbers 9 and 27 on a runway indicate that the runway is oriented approximately:
a. 090° and 270° magnetic
b. 090° and 270° true
c. 009° and 027° true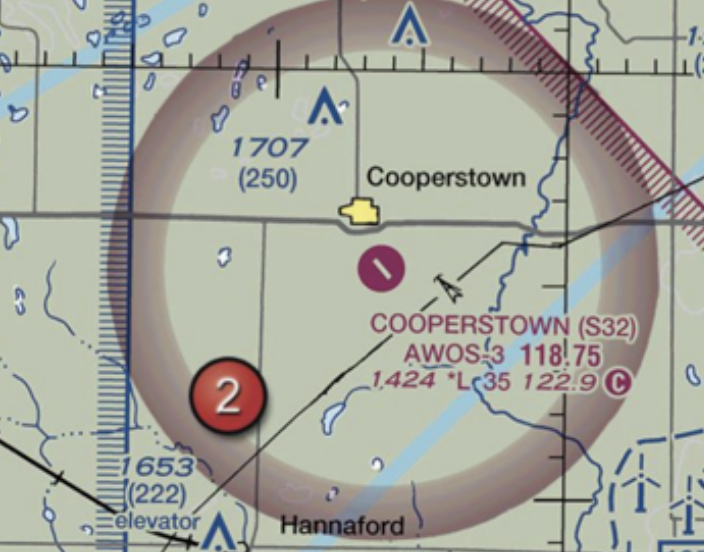 4. While monitoring the Cooperstown Common Traffic Advisory Frequency (CTAF) you hear an aircraft announce that they are midfield left downwind to RWY 13. Where would the aircraft be relative to the runway?
a. The aircraft is East
b. The aircraft is South
c. The aircraft is West
5. What effect does Density Altitude have on a typical multirotor sUA?
a. Performance will increase at High Density Altitudes
b. Performance will be reduced at High Density Altitudes
c. Performance will be reduced at Low Density Altitudes
6. Under what condition should the Remote Pilot in Command of a small unmanned aircraft establish a scheduled maintenance protocol?
a. When the FAA requires you to, following an accident
b. Small unmanned aircraft systems do not require maintenance
c. When the manufacturer does not provide a maintenance schedule
7. You have been hired as a Remote Pilot in Command by a local TV news station to film breaking news with a small unmanned aircraft. You expressed a safety concern and the station manager has instructed you to "fly first, ask questions later." What type of hazardous attitude does this attitude represent?
a. Impulsivity
b. Machoism
c. Invulnerability
8. How will performance be affected when a camera on an unmanned aerial system causes the center of gravity to shift to the rear?
a. Performance will decrease at a higher altitude
b. Performance will increase at a higher altitude
c. Performance will stay the same
9. While operating a small unmanned aircraft system (sUAS), you experience a flyaway and several people suffer injuries. Which of the following injuries requires reporting to the FAA?
a. Minor bruises
b. Scrapes and cuts bandaged on site
c. An injury requiring an overnight hospital stay
10. You are a remote pilot for a co-op energy service provider. You are to use your UA to inspect power lines in a remote area 15 hours away from your home office. After the drive, fatigue impacts your abilities to complete your assignment on time. Fatigue can be recognized:
a. Easily by an experienced pilot
b. As being in an impaired state
c. By an ability to overcome sleep deprivation
Part 107 Study Guide Answer Key:
1. b | 2. b | 3. a | 4. a | 5. b | 6. c | 7. a | 8. a | 9. c | 10. b
Preparing for the FAA Drone Test
The FAA Part 107 Airman Knowledge Test Topics
In order to make money with a drone, the FAA needs to make sure that all commercial drone pilots have the ability to act responsibly, coordinate with Air Traffic Control in case of an emergency, read aeronautical maps, and abide by all FAA drone rules and regulations pertaining to UAV regulations and also general aviation regulations. In order to make sure commercial drone pilots are knowledgeable on all of this information, the FAA Part 107 test covers each of the following topics:
Applicable regulations relating to sUAS rating privileges, limitations, and flight operation;

Airspace classification and operating requirements, and flight restrictions affecting small UA operation;

Aviation weather sources and effects of weather on small UA performance;

Small UA loading and performance;

Emergency procedures;

Crew Resource Management (CRM);

Radio communication procedures;

Determining the performance of small UA;

Physiological effects of drugs and alcohol;

Aeronautical decision-making (ADM) and judgment;

Airport operations; and

Maintenance and preflight inspection procedures.

Do You Know Your FAA Drone Test Acronyms?
To pass the Airman Knowledge Test, use this section of our Part 107 study guide to help understand and recognize dozens of acronyms. Test some of your Part 107 knowledge below:
ADM: Aeronautical Decision Making
AFSS: Automated Flight Service Station
ATIS: Automatic Terminal Information Service
AGL: Above Ground Level
AIS: Abbreviated Injury Scale
AOA: Angle of Attack
ARINC: Aeronautical Radio, Incorporated
ARTCC: Air Route Traffic Control Center
ASOS: Automated Surface Observing Systems
ATC: Air Traffic Control
AWOS: Automated Weather Observing Systems
BAC: Blood Alcohol Content
CB: Cumulonimbus (clouds)
CG: Center of Gravity
COA: Certificate of Authorization
CONUS: Continental United States
CoW: Certificate of Waiver
CRM: Crew Resource Management
CS: Control Station
CTAF: Common Traffic Advisory Frequency
DA: Density Altitude
DUATS: Direct User Access Terminal Service
EP: Emergency Procedure
ETD: Estimated Time of Departure
FAA: Federal Aviation Administration
FDC: Flight Data Center
FSDO: Flight Standards District Office
FSS: Flight Service Stations
FTP: Flight Terminal Point
GPS: Global Positioning System
ICAO: International Civil Aviation Organization
IFR: Instrument Flight Rules
ISA: International Standard Atmosphere
LAA: Local Airport Advisory
LOC: Loss of Control
METARs: Meteorological Aerodrome Report
MOA: Military Operation Area
MSL: Mean Sea Level
MTR: Military Training Route
NACG: National Aeronautical Charting Group
NAS: National Airspace Systems
NAVAID: Navigation Aid
NM: Nautical Mile
NOTAMs: Notice to Airmen
NSA: National Security Area
NWS: National Weather Service
OTC: Over the Counter
PA: Pressure Altitude
PIC: Pilot-In-Command
RF: Radio Frequency
Do You Know the Important Part 107 Aviation Terms?
This is not an exhaustive list, but in order to pass the FAA Airman Knowledge Test, you will need to make sure that you understand the following terms:
AGL
ADM
Aeronautical Charts
Air Masses
ATC
Alert Area
Atmosphere
Atmospheric Pressure
Atmospheric Stability
Automated Flight Service Station (AFSS)
Clearance
Control Station
Controlled Airspace
Controlled Firing Areas
CRM
Direct User Access Terminal Service (DUATS)
Drag
Exhaust Plumes
Fronts
Global Positioning System
Icing
Instrumental Flight Rules (IFR)
Lift
Local Airport Advisory
Lost Link
MSL
METARs
Military Operations Area
Military Training Route (MTR)
Mitigation
Nautical Mile
Non-Towered Airport
NOTAM
Remote PIC
Restricted Area
Rough Air
Seaplane Bases
Situational Awareness
Small Unmanned Aircraft System (sUAS)
Stable Air Mass
Stalling
Station Identifier
Statute Miles (SM)
Terminal Aerodrome Forecast (TAF)
Thrust
Towered Airport
Transcribed
Information Briefing Service (TIBS)
Uncontrolled Airspace
UNICOM
Visual Flight Rules (VFR)
Warning Area
Heliports   
Key Part 107 Phrases to Understand for the FAA Drone Test
Along with a comprehensive Part 107 study guide comes many FAA phrases and terms to understand in order to pass the Part 107 Airman Knowledge Test and become a commercial drone pilot to make money with a drone. There are many FAA articles and resources out there that focus on a lot of specific FAA vocabulary, but don't necessarily explain what all of the terms mean in relation to the FAA drone test. As a UAV school who has trained thousands of drone pilots, we know how confusing it can be to try and keep up with all of these FAA terms, so we've put together a short list that explains some of the concepts and terms related to the FAA drone rules.

Part 107
If you haven't heard the phrase "Part 107" by now, it's time to read up on it and learn what it means. Part 107 has perhaps been the most talked about topic since the FAA notified the public of the rule change in June 2016. To be perfectly clear, Part 107 is a publication that was released by the FAA describing several changes to the current guidelines for the commercial use of drones. The 624 page document covers each FAA rule change in great detail, but essentially, Part 107 is designed to allow commercial drone use without a Section 333 exemption. The FAA drone rules include: a 400 foot maximum altitude limit while flying, the exclusion of night flights, obtaining an Unmanned Aircraft Operator Certificate with a sUAS rating, and maintaining a visual line of sight at all times. The contents of Part 107 can be found on the FAA's website.
The Aeronautical Knowledge Test
The aeronautical knowledge test is a written exam similar to a driver's license test – it covers nearly every aspect of drone operations from emergency procedures to aircraft components. You only have to be 14 years of age to take the test, but you can't receive a certificate or make money with a drone until you turn 16.
UAV License
Technically, the term "UAV License" is not correct, but many drone enthusiasts call it a UAV License. What they are referring to is the UAV Operator Certificate. Upon passing the Part 107 exam, test takers will need to apply for a UAV Operator Certificate, a new type of pilot's license for commercial drone pilots that never expires. This certificate will allow people to make money with a drone. It could take anywhere between 6 to 8 weeks after passing the Part 107 exam for the FAA to issue a permanent UAV Operator Certificate, but temporary certificates can be issued approximately 10 business days following a grant approval.
sUAS Small Operator Certificate
A sUAS Small Operator Certificate is a UAV Operator Certificate that allows you to legally operate UAVs weighing less than 55 lbs. It's basically the equivalent to a pilot's license for small unmanned aircrafts. For an operator certificate to be valid, it must also have a small UAS rating which is required by the FAA and added to existing pilot privileges.
14 CFR Part 61
14 CFR Part 61 is the written formula for obtaining a private pilot certificate. Pilots who choose to be trained under Part 61 undergo professional training that includes a number of knowledge and experience requirements. Holding a Part 61 pilot certificate allows you to fly commercially, but under Part 107, commercial operators no longer need a pilot's license. The FAA drone rules only require prospective operators to pass the aeronautical knowledge test and obtain a sUAS Small Operator Certificate.
Notice of Proposed Rulemaking (NPRM)
Another term that has caused a buzz in the drone community is the NPRM. The four-letter acronym stands for the Notice of Proposed Rulemaking, a 195 page proposal describing arrangements that would change the rules for commercial UAS operators. When the NPRM was published in February 2015, it was the first time anybody had heard about the new Part 107 FAA drone rules. Although it was unknown exactly when these guidelines would go into effect, the document highlighted several rule changes such as the removal of the Section 333 exemption and the introduction of the aeronautical knowledge test that satisfies 3 of the 4 current UAS certifications. The NPRM is no longer relevant now that Part 107 is available.
BLOS Certificate
Under Part 107, operators must maintain a visual line of sight at all times. This means that flying is prohibited if, at any point, the operator or visual observer cannot see your drone. Some commercial operators don't have a problem with this rule, but others find it impeding if they are hoping to make long-distance deliveries or large inspections. Part 107 contains a provision that allows operators to apply for a BLOS certificate – "beyond line of sight." Once granted a specific certificate by the FAA, operators can perform flights such as fly over people and operate a drone at night. We talk about this more in the "Waiver" section of this article.
Section 333 Exemption
Before Part 107 was introduced, obtaining a Section 333 exemption was mandatory in becoming a commercially certified pilot. A 333 exemption is a 12-20 page document submitted to the FAA that takes 4-7 months to get granted. Unlike hobbyists, commercial operators had to get the nod from the FAA by filing for an exemption and having it approved. Commercial pilots paid anywhere between $500 – $5,000 to have an exemption filed for them, and long wait times made getting one a hassle. Thankfully, prospective UAV operators no longer need a 333 exemption or a pilot's license to fly commercially. Part 107 is designed to allow commercial drone use without an exemption, thus making the certification process a lot smoother.
Drone License
A drone license is no different than a sUAS Small Operator Certificate. Once you hold a certificate, you can legally operate a UAV under 55lbs. for commercial purposes.
The Airman Knowledge Test
The Airman Knowledge Test is your ticket into the aerospace industry. It's the same thing as the aeronautical knowledge test, just different wording!
Part 107 Operational Limits
Under Part 107, UAS pilots will be limited to the following operational limits:
Operation from a moving vehicle or aircraft
You may not fly a UAV from a moving land or "water-borne" vehicle unless it is being flown over a sparsely populated area.
Flying at night 
You may not operate a UAV at night

Additionally, you may not fly during periods of civil twilight unless the UAV has lighted anti-collision lighting visible for at least 3 statute miles. A statute mile is the official name for what is commonly known as a "mile", and is equal to 5,280 feet; civil twilight is defined as a period of time that begins 30 minutes before official sunrise and ends at official sunrise, or a period of time that begins at official sunset and ends 30 minutes after official sunset. This is true except for if in Alaska, where civil twilight is defined in the Air Almanac.
Flying a drone outside of your visual line of sight
Flying without a Visual Observer (VO)
You must meet several conditions if you plan to operate a UAV 

with the assistance of a visual observer. A Visual Observer is an individual who

 is designated by the remote pilot in command to assist the remote pilot in command and the person manipulating the flight controls of the small UAS to see and avoid other air traffic or objects aloft or on the ground. If you can't meet each requirement, you must obtain a Certificate of Waiver from the FAA.

There must be effective communication between the remote pilot in command, the person manipulating the flight controls of the small unmanned aircraft system, and the visual observer at 

all

 times. These individuals must also coordinate to scan the airspace where the small unmanned aircraft is operating for any potential collision hazard, and maintain awareness of the position of the small unmanned aircraft through direct visual observation. The remote PIC is responsible for ensuring that the VO is able to see the UAV at all times during flight or has the capability to quickly maneuver the UAV back into sight. There can be exceptions to this rule in the case of emergency or safety hazard.
Operation over people
You may not operate a UAV over any person who is not either directly participating in its operation, or who is not located under a covered structure that can provide them reasonable protection from a falling small unmanned aircraft.
Operating in certain airspace
You may not operate in restricted or prohibited areas without first obtaining permission from the using or controlling agency. No person may operate a small unmanned aircraft in Class B, Class C, or Class D airspace or within the lateral boundaries of the surface area of Class E airspace designated for an airport unless that person has prior authorization from Air Traffic Control (ATC).
Hazardous Materials
A small unmanned aircraft may not carry hazardous material. Hazardous material can be defined as any substance or material that the Secretary of Transportation has determined is capable of posing an unreasonable risk to health, safety, and property when transported in commerce, and has designated as hazardous under section 5103 of Federal hazardous materials transportation law (49 U.S.C. 5103)

.
Part 107 Certificate of Waiver
Introduction to the Certificate of Waiver (CoW) from the FAA
Drone pilots no longer need a 333 exemption or certificate of authorization (COA) to operate a UAV for non-recreational purposes. The FAA drone rule changes, titled Small UAS Rule Part 107, were announced in June and have generated plenty of excitement within the UAS industry. The old FAA drone rules required anyone from wedding photographers, firefighters, engineers, and realtors to: a) hold a commercial pilot's license, and b) go through a lengthy approval process with the FAA. The regulatory update eliminates the pilot's license requirement and greatly reduces the scenarios in which a UAV operator would need to navigate a complex application process before flying commercially; however, the modified FAA drone rules still require operators to obtain FAA approval before flying in certain scenarios.
Situational Requirements
The FAA has replaced the Section 333 exemption and Certificate of Authorization with what is called a Certificate of Waiver. The process to obtain a 333 exemption took approximately 4-6 months due to a significant backlog at the FAA. The FAA now estimates that 85% of previous filers would no longer need distinct approval, significantly reducing delays. Applicants can now expect responses within 90 days of their submissions, however, the length of time required by the FAA to process your request may vary depending on the complexity of your situation. If a CoW is granted, that certificate may include specific special provisions designed to ensure that the sUAS operation may be conducted as safely as one conducted under the provisions of Part 107. A listing of standard special provisions for Part 107 waivers is available on the FAA's website.
The amount of data and analysis required as part of the application will be proportional to the specific relief that is requested. For example, a request to waive several sections of Part 107 for an operation such as inspecting a skyscraper in Mid-Town Manhattan will likely require significantly more data and analysis than would a request to fly a UAV to collect video footage of a desert sunset during civil twilight.
Delivering Goods with Certificate of Waiver
Many organizations are testing drones as a delivery mechanism. Amazon.com makes news every year (seemingly and un-coincidentally right before Black Friday) regarding drone delivery.
Prior to 2016, services such as these were prohibited as drone pilots were not allowed to carry property for compensation. The new FAA drone rules have made it easier for organizations to fly for non-recreational purposes but delivery operations may only fly one mission at a time and the UAV must be in the line of sight of the pilot at all times.
Transportation of Property
Part 107 permits transportation of property by sUAS for compensation or hire. These operations must be conducted within a confined area and in compliance with the operating restrictions of Part 107. When conducting the transportation of property, the transport must occur wholly within the bounds of a state. It may not involve transport between, 1) Hawaii and another place in Hawaii through airspace outside Hawaii, 2) the District of Columbia (DC) and another place in DC, or 3) a territory or possession of the United States and another place in the same territory or possession, as this is defined by statute as interstate air transportation. 5.14.1 Limitations. As with other operations in Part 107, sUAS operations involving the transport of property must be conducted within VLOS of the remote pilot. While the VLOS limitation can be waived for some operations under the rule, it cannot for transportation of property. Additionally, Part 107 does not allow the operation of an sUAS from a moving vehicle or aircraft if the small UA is being used to transport property for compensation or hire.
Part 107 FAQ's About the FAA Drone Test
Who does not have to take the FAA Drone Test?
Recreational Users: Recreational users are not required to take the Part 107 exam.
Part 61 Pilots: Instead of taking the Part 107 Remote Pilot Exam, Part 61 certificate holders who have completed a flight review within the past 24 months and have an active medical certificate can elect instead to complete an online training on www.faasafety.gov called "Part 107 small Unmanned Aircraft Systems (sUAS) ALC-451" and subsequently apply for a rating by filling out an FAA form called "8710-13." Once both requirements have been completed, Part 61 pilots can legally operate a UAV for commercial purposes.
Under 16: Sixteen is the minimum age to obtain a Part 107 Remote Pilot Certificate.
Are there FAA drone rules for flying a drone for fun?
For recreational flying, the only requirements are that the drone must be under 55 lbs and that all FAA safety guidelines are followed. Recreational users (flying for fun) do not have to take the Part 107 FAA Drone Test.
What is the Airman Knowledge Test like?
The Part 107 exam is very detail oriented and requires a lot of aviation knowledge in order to pass it. Test-takers have two hours to answer 60 multiple choice questions.
What score do I need to pass the FAA Drone Test?
A 70% or higher is considered a passing grade. Our UAV School has a 99% pass rate!
When will I get my Part 107 test score?
Test-takers will receive their score from the exam immediately upon completing the test.
How much is the Part 107 exam?
The FAA Part 107 exam is $150 paid to the FAA.
What happens if I fail the Airman Knowledge Test?
If you fail the Airman Knowledge Test after taking the Part 107 Test Prep course with DARTdrones UAV School and achieve a 85% or better on at least 3 practice exams, we will pay for you to re-take the exam.
How to make money with a drone after passing the FAA drone test?
Once you take and pass the FAA drone test, you must submit your test score on IACRA. You will receive a temporary certificate within 1 week. Once you get your temporary certificate, you are able to legally fly a drone and make money with a drone!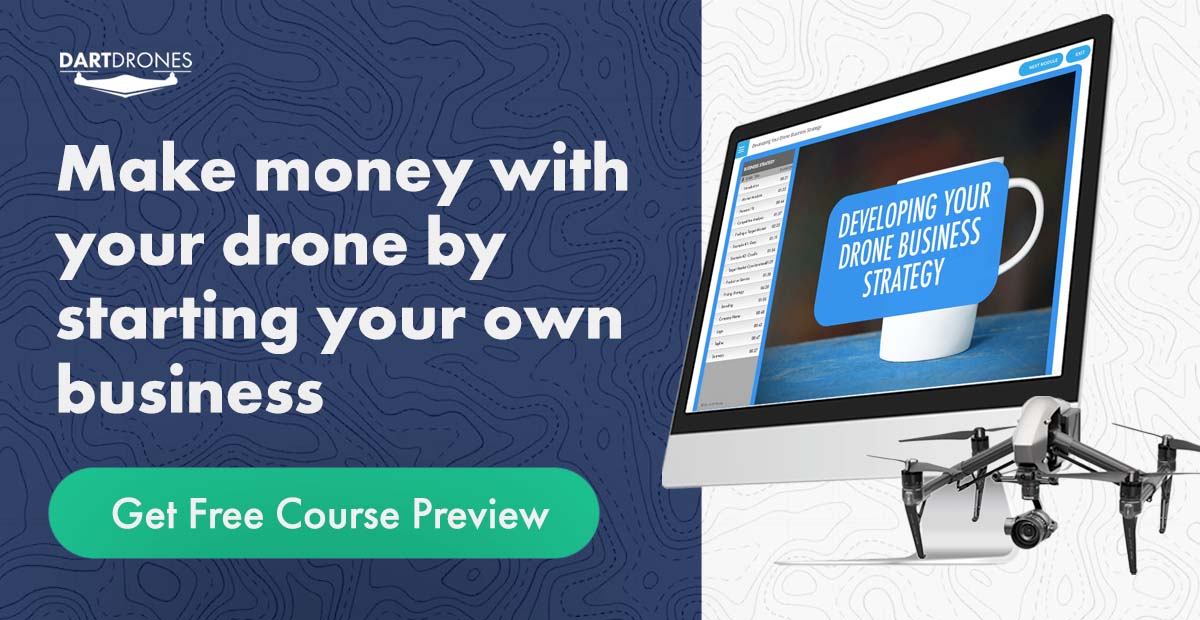 What are the FAA drone rules to follow to make money with a drone and fly commercially?
Flights must be conducted within 400 feet of the ground or 400 feet from the top of a structure, provided the sUA remains within 400 feet of the structure itself.
Flights within Classes of Controlled Airspace require a specific Airspace Authorization or Waiver issued via the FAA using an online submittal system.
The unmanned aircraft must remain within the unaided visual line of site of the pilot and/or a visual observer with a direct line of communication to the pilot.
The unmanned aircraft cannot be own directly above any non-participants or members of the public.
All aircraft utilized must weigh less than 55 lbs on takeoff, including everything onboard (cameras, lights, etc.) in order to qualify as a sUAS under Part 107.
All sUAS pilots for Part 107 operations must possess an FAA issued Remote Pilot Certificate with an sUAS Rating.
All sUAS pilots must pass a biannual flight review every 2 years.
DARTdrones UAV School is a national flight school for drone pilots offering in-person courses and online courses that cover learning to fly your drone and learning to pass the FAA Airman Knowledge Test.