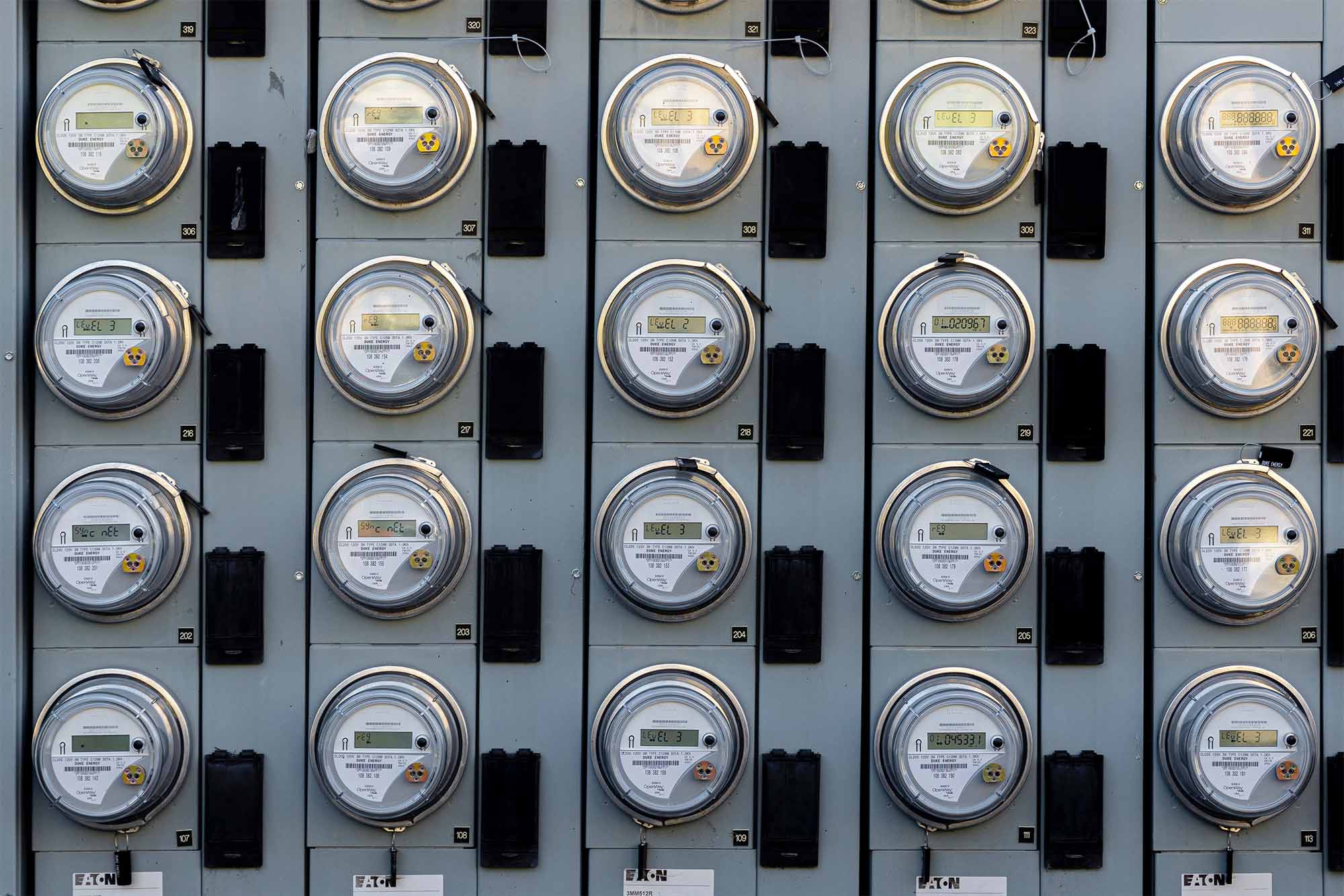 Drones for Utilities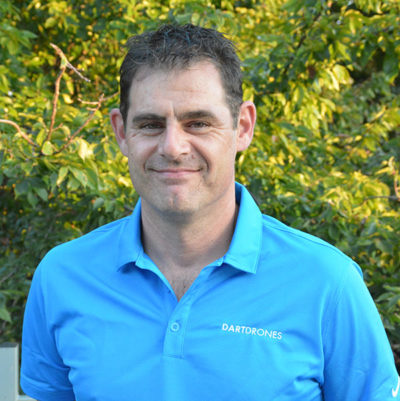 By
Alex Abatie
Published January 20, 2022
Last Updated February 7, 2022
This article will explain why utility companies are hiring drone pilots and how they are using drones. You'll learn about the regulations, return on investment, requirements, benefits, and more through credible sources, examples, and use cases, along with pictures and videos.
Introduction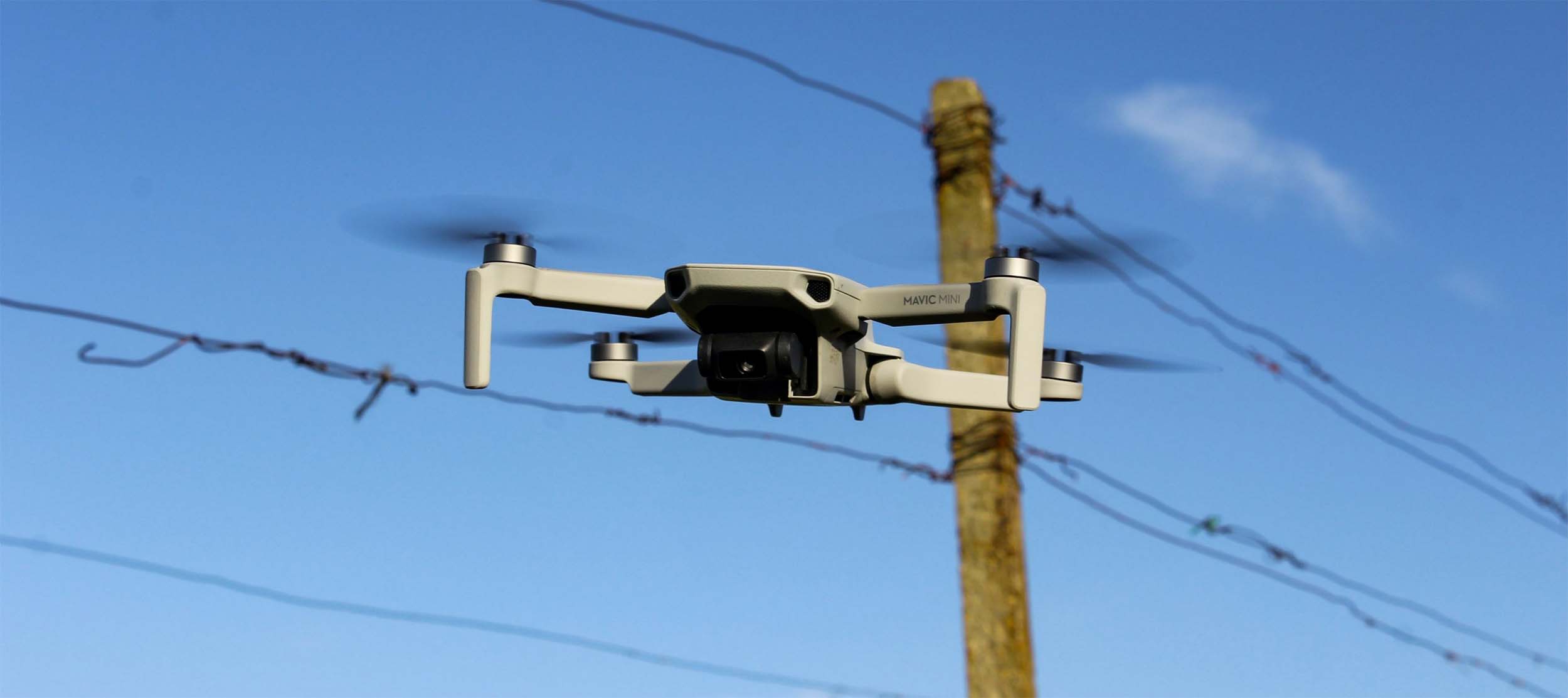 Utility companies are increasingly using drones to snap aerial images that help engineers and utility providers map utility grids, troubleshoot problems, and plan new utility layouts. Drones use aerial mapping to provide a wide-lens view of utility hardware only attainable from above. Electric companies, water providers, sewage and drainage utilities, and water treatment facilities can use drones to enhance their services and maintain utility structures more effectively than ever before. Modern drone software can capture multiple high-definition photos and string them together into complete aerial map images. And drone cameras provide HD video and 360-degree panoramas for enhanced observation and problem detection.
Energy providers and water companies are making the most use of drones for everyday operations and emergencies. Energy providers include electric utility companies powered by traditional non-renewable power companies using coal, gas, and nuclear power to provide energy transmission through power lines. The growing drive toward renewable energy resources means solar farms, wind farms, and hydro-power plants are using drones to plan new operations and maintain or expand existing equipment.
Gas and water providers use drones to inspect pipelines, detect leaks, view canals and aqueducts, inspect dams, document landslides, monitor construction sites, and survey areas for future pipelines, transmission lines, and dams. Drones for utilities can detect leaks in underwater intake pipes, conduct line of sight analysis, monitor potential terrorist activity and other security threats, and monitor water levels in reservoirs.
Unlike some other industries such as real estate, which use drones in marketing and sales, utility companies are not looking for glamorous images with filters or photo-enhancement. Instead, utility companies require high-definition images that may cover hundreds of acres or could pinpoint a specific location spanning a dozen yards or so. The exact specifications and amount of precision needed changes depending on the activity conducted during a given project.
Often drones for utilities are required to provide accurate, precise overhead views of a large area. Drones take multiple snapshots and stitch them together to create one contiguous image containing fine detail. To do this, drone pilots use high-tech aerial mapping software to conduct automated photoshoots that result in complete maps of a particular location.
Drones for utilities also frequently use 360-degree panoramic images or video. Drones rotate 360 degrees while maintaining one position high above a given location to take panoramic photos or video. Panoramic pictures or videos can be saved and provided to utility clients later, or drone pilots can maneuver the aerial craft live with the client watching in real-time in person or online. Live photo-imaging offers a highly interactive experience that is extremely useful during emergencies like downed power lines, gas or water line leaks and outages due to inclement weather.
Essential tips for pilots who want to operate drones for utilities include:
Use Cases for Utility Drones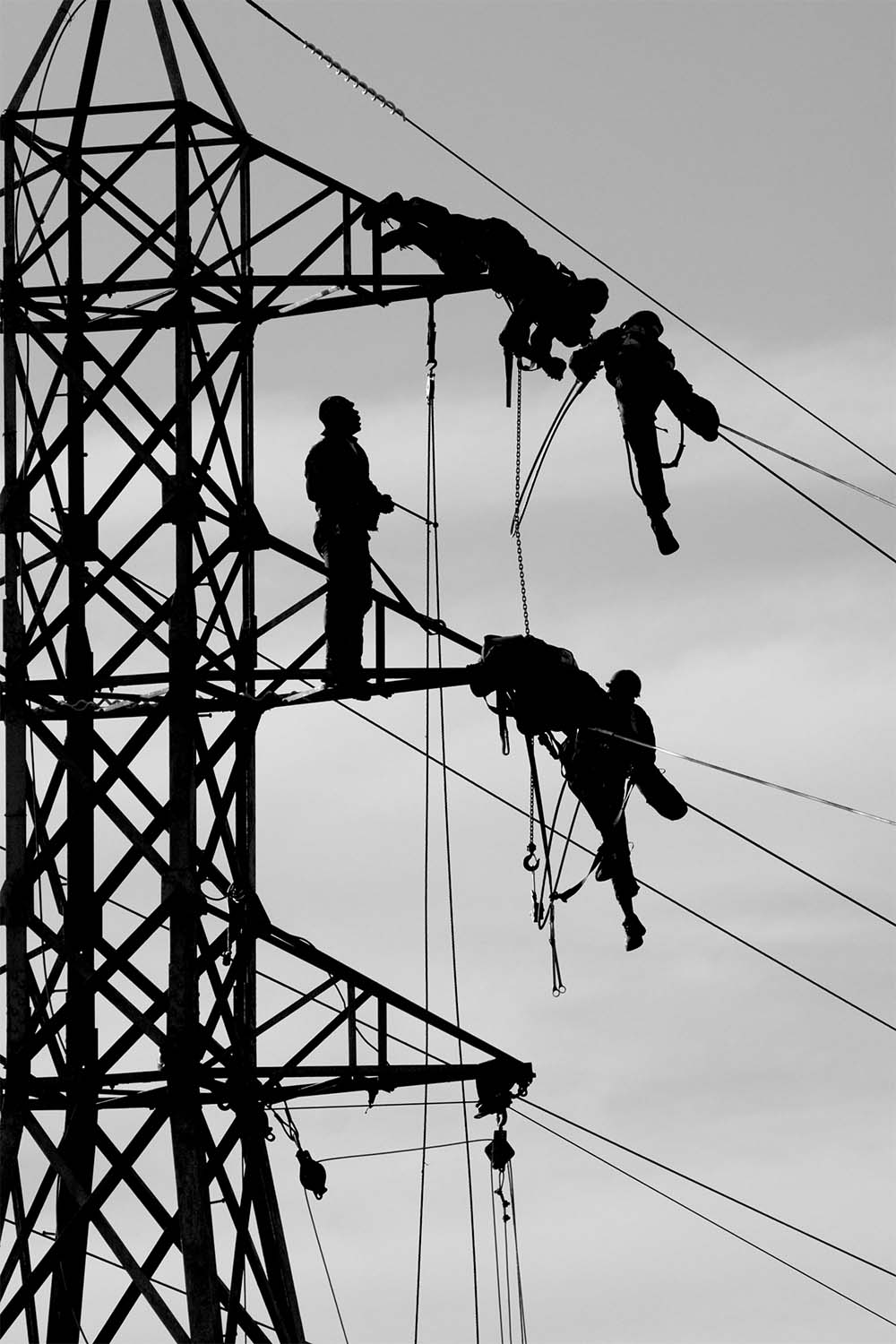 Identify Defects, Cracks, etc.
Asset Management
Measurements on Roof or Ground for Installations of Solar Arrays
Thermal Inspections of Solar Panels
Structural Inspections
Disaster Recovery Efforts
Chimney Inspections
Tower Inspections
Smokestack Inspections
Confined Space inspections
Power Line Inspections
Power Line management
Routine Maintenance
Line of Sight Analysis
Leak Detection in Water Pipelines
Surveying Land
Hydroelectric Dam inspections
Planning, Monitoring, and Documenting Projects
Managing Substations
Construction and repairs
Solar Panel Inspections
Internal Boiler Inspections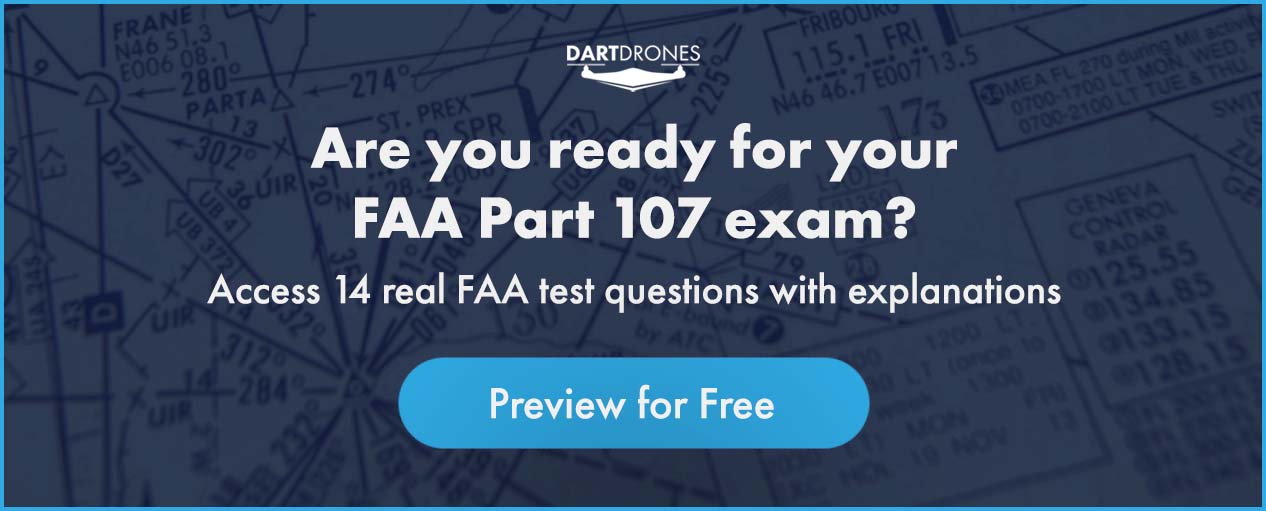 Benefits of Using Drones in the Utilities Industry
1. Reduce work site mishaps
Whether it's a routine maintenance inspection or trying to identify a defect, using equipment like safety harnesses and scaffolding is a huge liability and leads to workplace incidents. Drones are proven to be the only way to keep workers safe when accessing high, live, and difficult to reach structures for visual inspections. Traditionally, inspections in the oil & gas sector required personn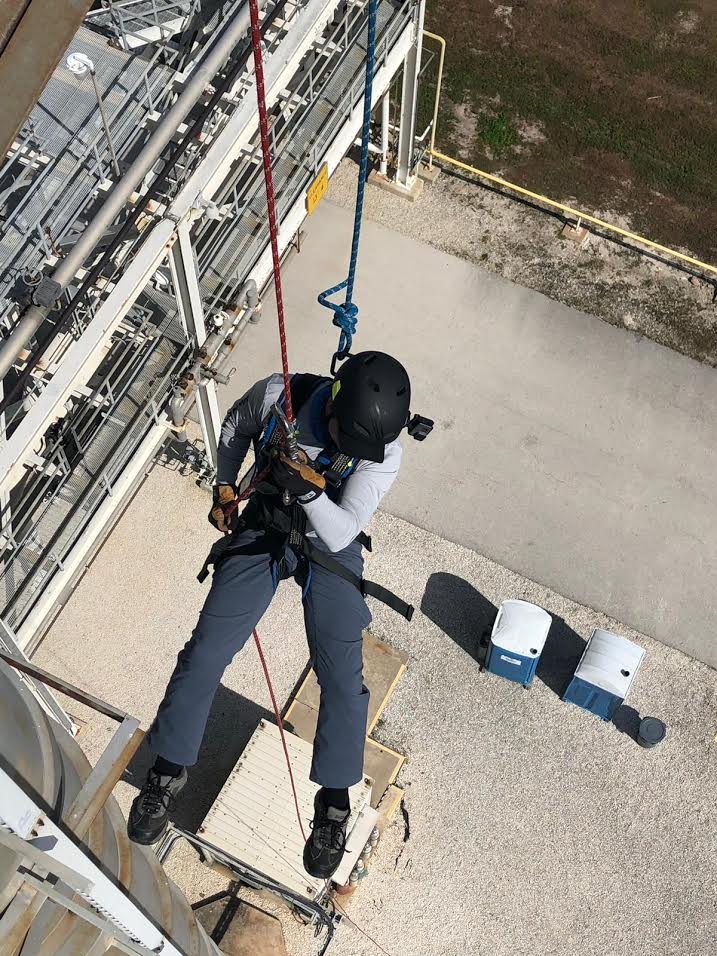 el to climb inside and around dangerous areas. By using drones, professionals are able to successfully complete and inspection from the safety of the ground, eradicating height dangers and limiting exposure to live powerlines.
2. Decrease Outage Time, Increase Company Savings
By Utilizing drones, companies are completing safe and accurate inspections in a fraction of the time, meaning expensive inspection activities and long outages are being avoided. Utilities professionals are now able to conduct live inspections, also meaning reduced outages.
3. Inspections Accuracy up to 99%
Eliminate human error and obtain the data you need with up to 99% accuracy. By utilizing the capabilities drones have to offer, personnel are obtaining better data and resolution while no longer having to return a site to gather missed information. Again, saving your company time and money.
Using Drones for Utilities: Return on Investment
According to Smart Energy International, a study conducted by the US Federal Aviation Administration (FAA) projects the drone industry to expand revenue to $5.1 billion in 2025, up from $2.3 billion in 2016. The FAA expects US utility projects using drone technologies to increase to 281,300 projects in 2021, up 69.1% from 2016.
It's easy to see why so many utility companies are using drones in daily operations more frequently. Drones for utilities provide a safer, more detailed, better defined, and less costly way to manage and protect utility grids. Utility companies would have hired expensive helicopter pilots and professional aerial photographers in the past. But now, they can access drone technology's superior quality at a fraction of the cost, time, and effort.
Expense vs. Profit
Purchasing a drone for utilities will cost an individual pilot $1,200 to $3,000. Getting a pilot's license runs $150 at the time of this writing. And most aspiring professional drone pilots will want to take a course to develop or enhance operational skills for software programs like aerial mapping and Light Detection and Ranging (LiDAR).
While you can learn the basics on your own, it will take more time and effort (and mistakes) than it would if you collaborate with a professional drone instructor. With one to four years of experience, a pilot operating drones for utilities can make an average of $51,000 per year, or $23.04 per hour. With five or more years of experience, drone pilots can make six figures annually. According to Market Watch, drone pilots working for big-name companies (like most utility providers) can make up to $3,500 per day.
To get you started, DARTdrones offers a FREE online mini-course for drone entrepreneurs. The course offers advice to help new dronepreneurs get started, including a step-by-step guide to launching their own business and video interviews with successful drone business owners, including Q&A sessions that address the most common questions about starting a drone business.
Leaders in the Industry
The number of utility companies using drones for utilities is vast, but here's are examples of some companies that provide drone and drone management services to utility companies:
Regulations Related to Using Drones for Utilities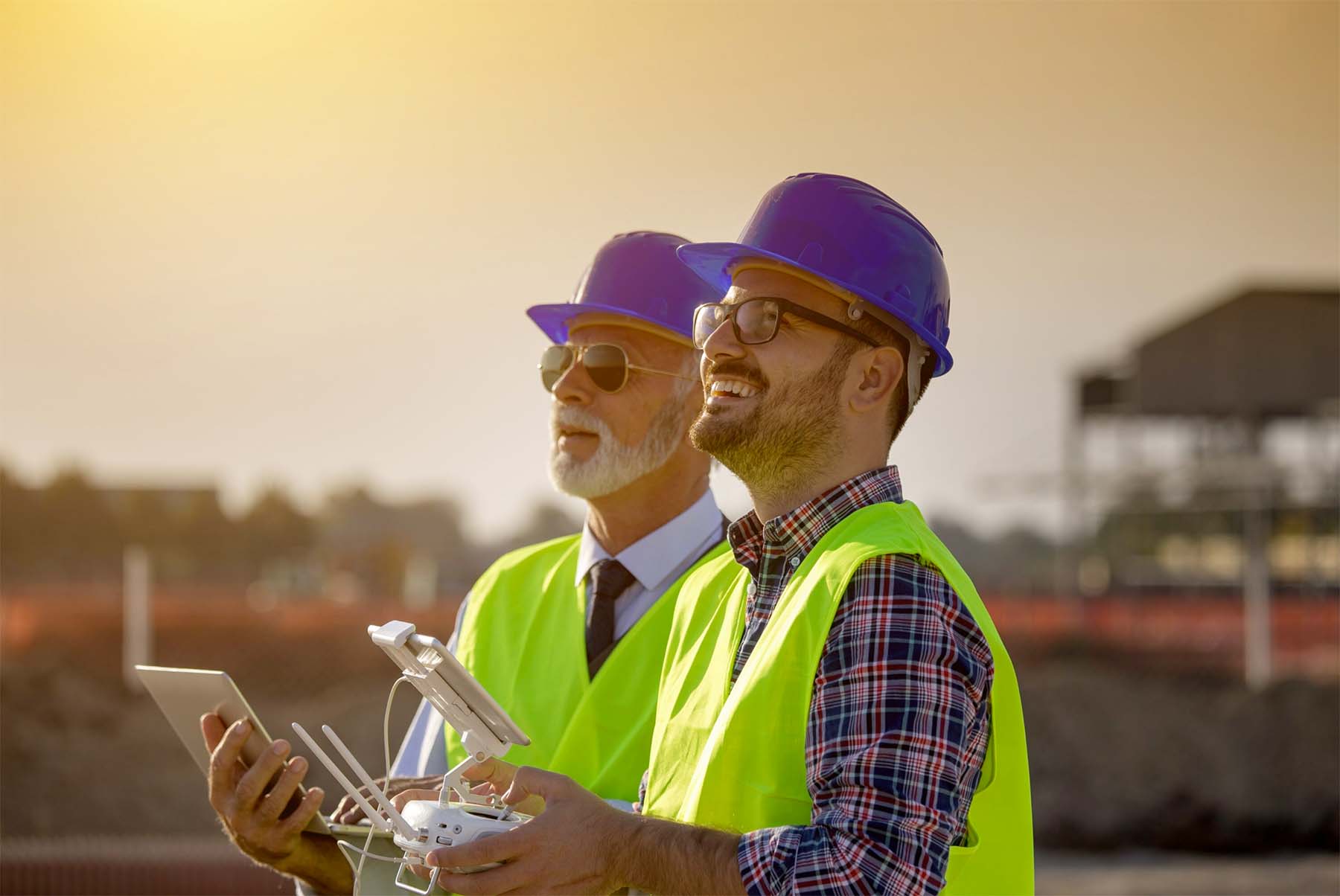 Every drone pilot should be familiar with FAA rules and regulations governing drone flight. These regulations hold commercial pilots to higher standards and require some things, like licensing and insurance, not usually required of the hobbyist. Here are some of the common FAA regulations governing drone use for utilities:
•Any person using drones for any type of compensation or monetary gain must possess a current drone pilot license from an FAA-approved test administrator. The FAA exam covers aviation-based topics ranging from airspace restrictions to the physics of flight.
•Flight elevation regulations limit drones to 400 feet above ground maximum. Commercial licensed pilots flying drones for utilities may fly drones up to 400 feet above structures like towers, power lines, storage units, and other utility-related structures.
•FAA regulations require all drones used in commercial operations to be registered with the FAA. Drone pilots must avoid entering controlled or prohibited airspace. Some examples of prohibited airspace include government buildings, military installations, sporting events, and some commercial operations. Pilots flying drones for utilities can apply for special permits that allow their drones to enter controlled or prohibited airspace. Apps like Airmap, SkyGrid, or B4UFly can help drone pilots see controlled airspace and avoid those areas.
•Pilots flying drones for utilities must purchase general liability insurance. Ask the utility company you are working with for a list of specific coverage needed, and ensure your insurance company includes those in your insurance plan. Verifly is one reliable provider of drone liability insurance.
•FAA rules require drone pilots to keep a safe and respectful distance from people, events, emergencies, and large gatherings. This requirement ensures that innocent bystanders are not injured if there is a drone crash or accident. This rule also protects the privacy of individuals who may not want to be in your photos or video.
Applicable Training for Integrating Drones into Utilities
If you're new to the utilities industry or to drones, you'll want the appropriate training prior to launching potentially pricey drone technology for your organization or client. Below is a list of training courses our experts recommend to those interested in breaking into the utilities industry.
An excellent course for beginners or self taught drone pilots. Master the fundamentals and principals of flying, autonomous flight, and learn how to fully utilize the settings and functions of your drone. This course is offered online, live/virtual, and in-person.
If you're interested in operating a drone commercially, you'll need to obtain your drone pilot license. The Federal Aviation Administration requires all individuals flying a drone for business, successfully pass their 60-question exam. This course ensures our students fully understand the complete concepts of aviation and are ready to ace their exam.
Our Aerial Drone Inspections course is a two-day workshop with multiple flight sessions geared to developing the skills you need to fly, gather, and analyze aerial inspections data. Course prerequisites include 5 + hours of flight time and a Part 107 Certificate.
Our Aerial Mapping & Modeling course is a two-day workshop with multiple flight sessions geared to developing the skills you need to gather, analyze, and export mapping data. Course prerequisites include 5 + hours of flight time and a Part 107 Certificate.
Drones for Utilities Consultation
If you are thinking about piloting drones for utilities, DARTdrones can help you decide where to start. Get a free comprehensive consultation from an experienced instructor so you can plan the best path for you. Call 1+435-252-1238 or email DARTdrones to schedule your free consultation today.
Starting a Utility Drone Business
Staring a drone business that serves one or more utility companies can be lucrative and beneficial for you and your community. Using a drone for utilities, you'll be helping to maintain high standards for public safety, ensure utilities function properly, and reduce costs for maintenance and general operation. At the same time, you could make a very decent income while having fun flying your drones.
But you will need to get licensed, follow the rules and regulations, expertly navigate various software programs, and you'll need to be able to fly your drone professionally.
To help you get started, DARTdrones offers a FREE online mini-course for drone entrepreneurs. The course provides advice to help new dronepreneurs get started, including a step-by-step guide to launching their own business and video interviews with successful drone business people, including Q&A sessions that address the most common questions about starting a drone business.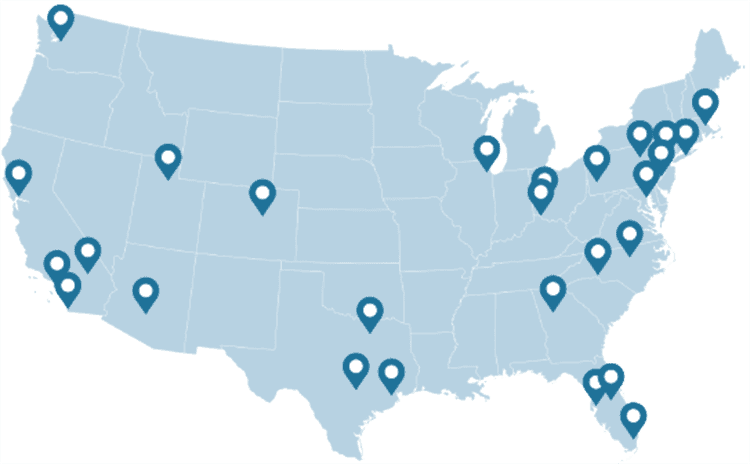 As seen on ABC's "Shark Tank"
WHY DARTDRONES? We have a proven track record for training pilots in dozens of industries.
22
QUALIFIED
INSTRUCTORS
Our instructors have manned aviation experience flying airplanes and helicopters and have gained the highest drone piloting recognitions in the industry. Many own successful UAS businesses themselves.
10+
CITIES
NATIONWIDE
As featured on ABC's Shark Tank, we are the nation's leading drone training company with an extensive network of alumni and partners throughout the country.
150+
HOURS OF
MATERIAL
Created and refined by UAS training experts, our curriculum is the best in the industry and has been tried and tested by clients in dozens of industries.
25K+
PILOTS
TRAINED
With a community of over 65,000 drone enthusiasts across the US and internationally, DARTdrones is at the forefront of UAS technology.
Expert Instructors
Our students absolutely love our instructors! Our classes are engaging, fun, and extremely informative.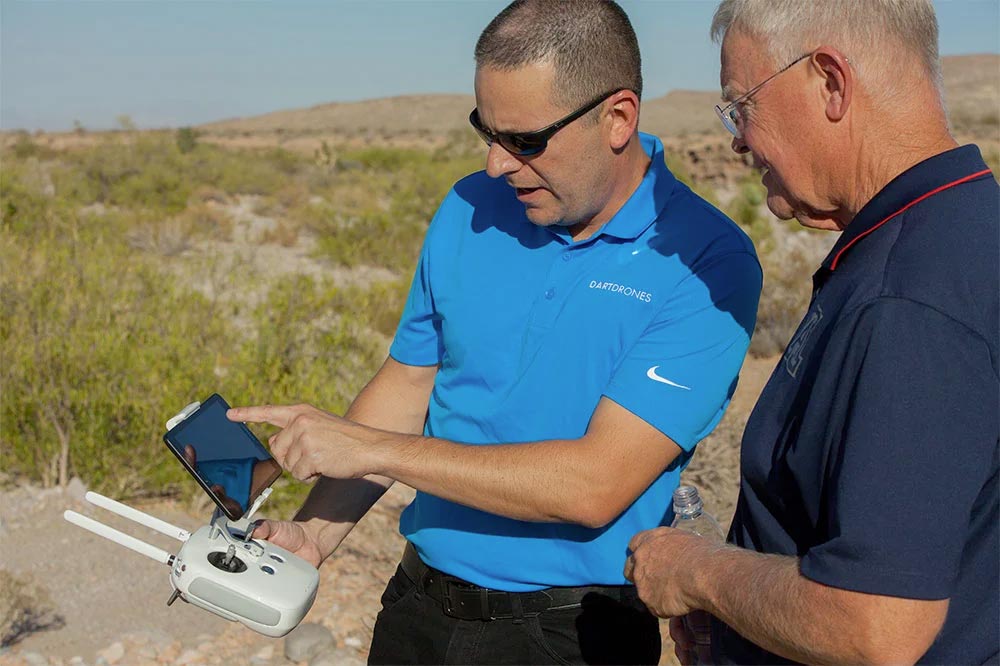 Advanced Training Courses
We don't just train our students on the basics. We have extensive advanced training courses to help our alumni succeed in mapping, inspections, disaster response, aerial photography, night operations, and search and rescue.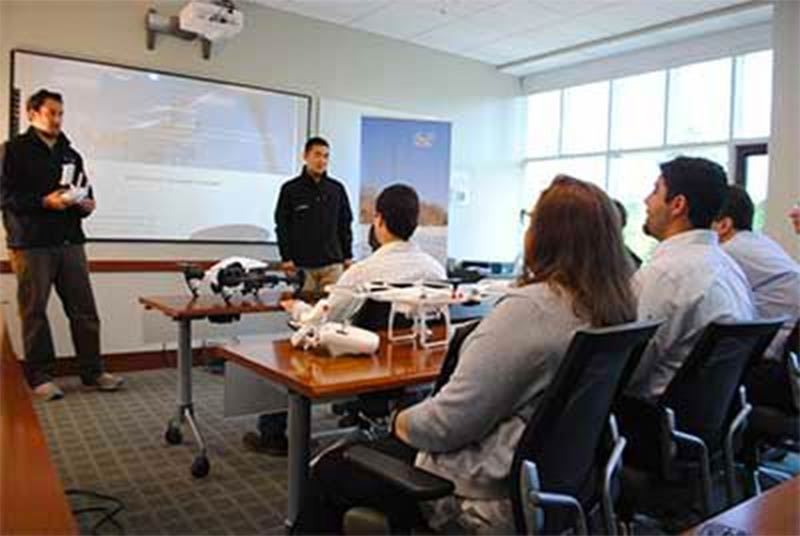 Industry Certified and Vetted Curriculum
Our curriculum has been vetted and certified by AUVSI, the leading UAS industry association, to ensure professional quality.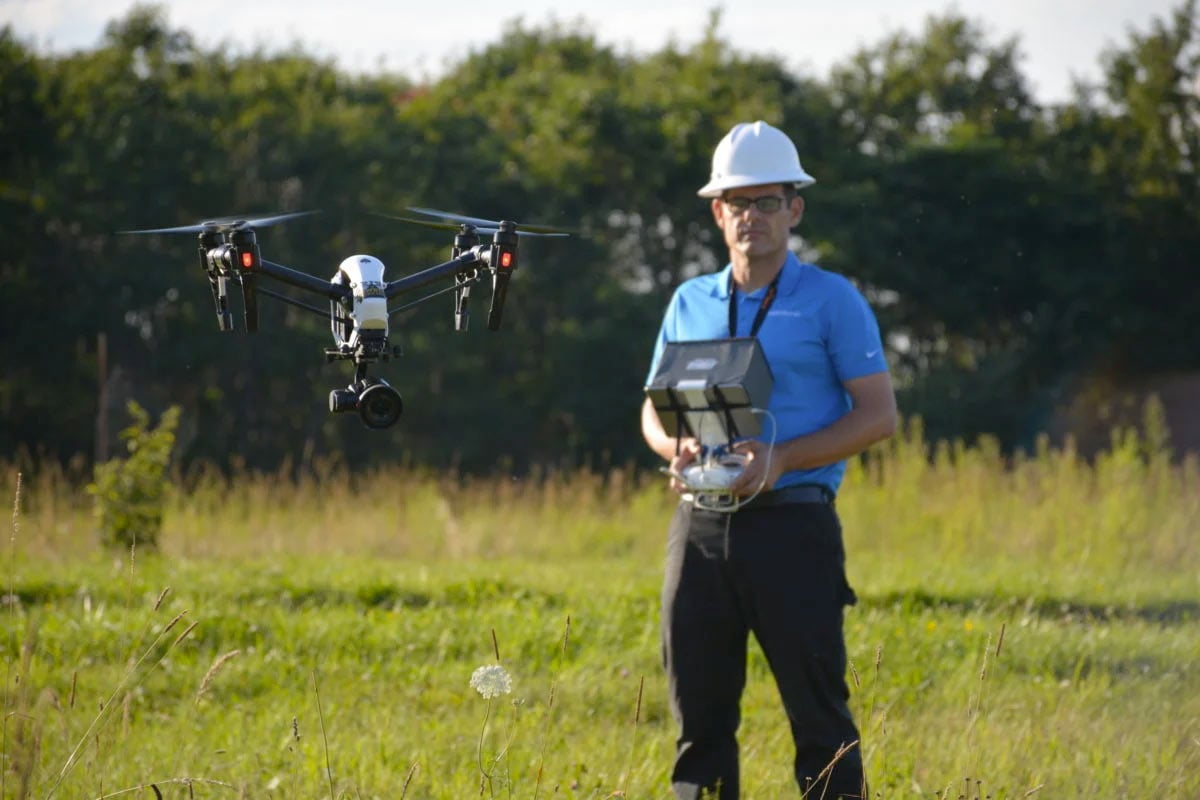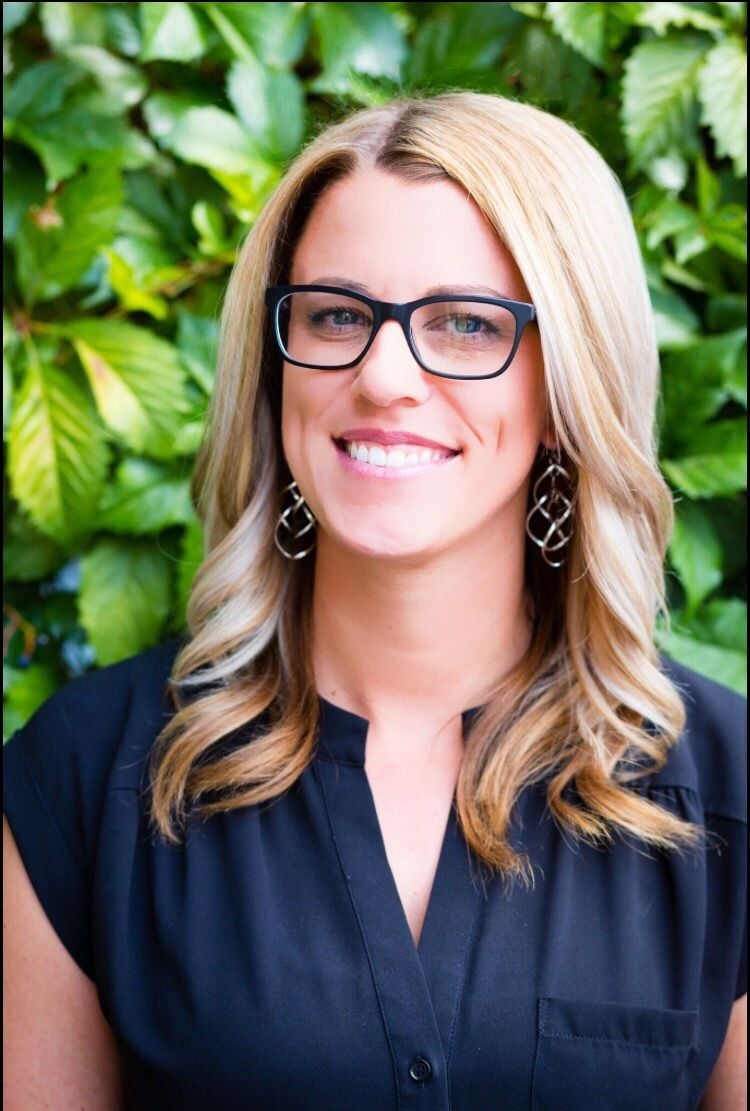 Learn More Today!
Alex is happy to help