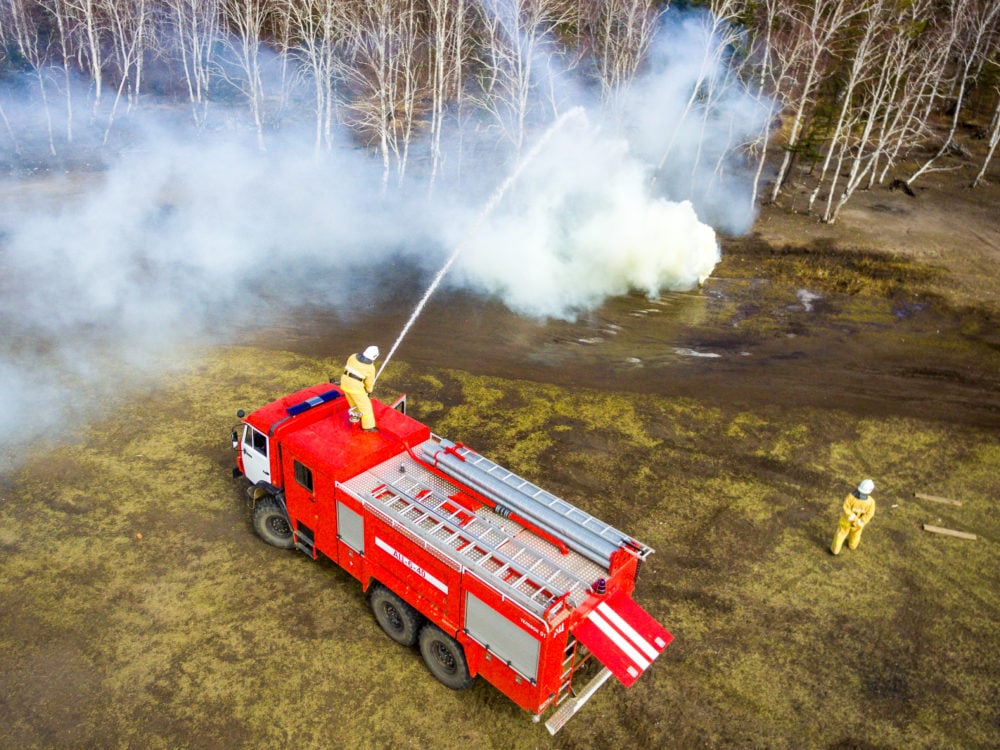 Using Drones for Fire Departments: Real-World Benefits, Use Cases and ROI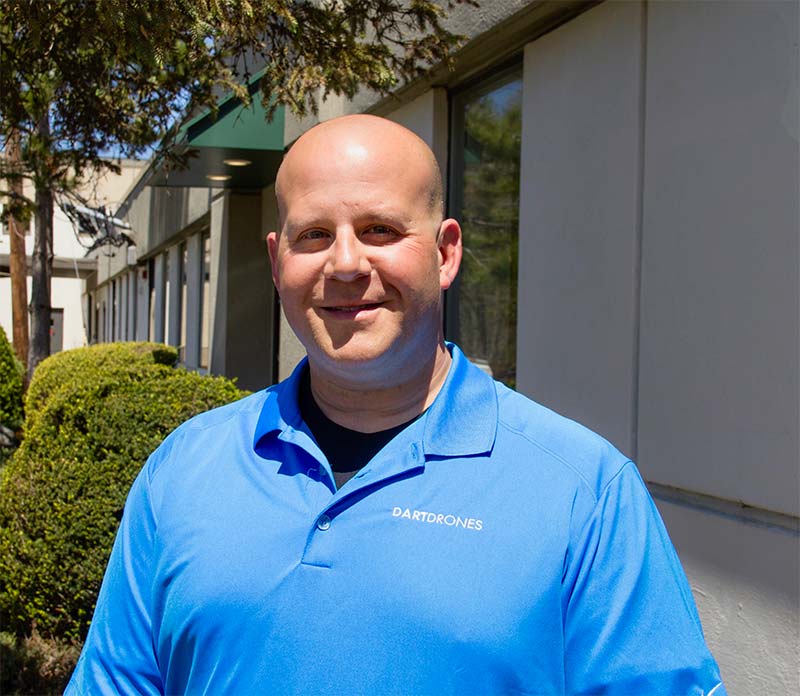 By
Chris Grazioso
Published January 26, 2022
Last Updated February 9, 2022
The following information provides insight on the uses and benefits, return on investment, relevant regulations and more through credible sources and examples, along with pictures and videos for drones for firefighters and fire departments.
Introduction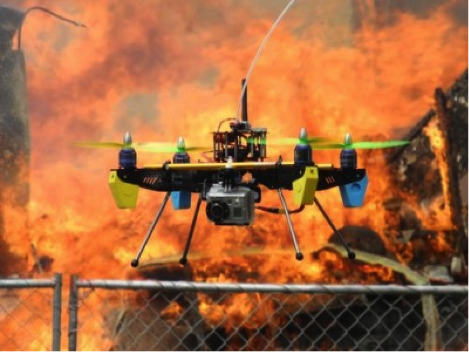 In emergency situations involving fires, time is of the essence. Every decision, every action must be done swiftly and effectively to bring victims out of danger and eliminate the source and spread at the soonest moment possible. Because emergency situations are so time-sensitive, some fire fighters may have their doubts with integrating new technology such as drones. In reality, drones are playing out as the favored, go-to tools for emergency fire response, some departments keeping them ready for every situation they're up against.
How are drones used in firefighting? For starters, drones can be rapidly deployed into the air to give response teams a critical aerial perspective that is streamed in real-time, while keeping crews significantly safer on the ground and out of the fire. Adding to this fundamental advantage are the rapidly evolving technology of sensors and streaming capabilities (juts to name a few) that expand the use-cases where they are implemented.
In the early stages of drones and firefighting, around 2013, departments were using standard platforms (like DJI's Phantom drones) to achieve high-level situational awareness during and after emergencies. These perspectives brought teams and their Incident Commanders (ICs) an unmatched aerial perspective to help them make better decisions around factors such as where the danger (or safety) is, who is involved, where, as the emergency unfolded. It was a major step for fire departments and a win for drone technology.
Nowadays, drones are taking to new levels. Some can withstand intense conditions, others can hold dual thermal-visual sensors, revealing heat-sensitive signatures not visual to the human eye. With advancements like these, for example, operators can quickly and clearly identify people in danger, or monitor the spread and direction of the fire through thick smoke or dark conditions. Furthermore, some drones are coupled with AI to live-track their crew members and label geographic information, while also using precise monitoring with cameras that zoom up to 30X from the drone's perspective.
So, can drones be used to fight fires? If you're wondering about drones extinguishing fires while up in the air, the answer is no (not yet in common use at least!). Regardless, they are used to such effective measures before (emergency planning), during (live response), and after (damage assessment) the emergency situation that they do bring teams to put out fires and save victims far more effectively than ever before. Between wildfires and emergencies in buildings or homes, drones make a direct impact by being the point of view that IC's and their teams – and the communities that rely on them – can't do without.
Use Cases for for State Department of Transportations
Tracking And Monitoring
Search and Rescue

Structural Fire Operations
Wildfire Operations
Fire Pre-planning
Checking on 911 Calls
Scene Monitoring
Disaster Recovery
Damage Assessment
Fire Scene Assessment and Safety
Post Fire Assessment
Hazmat Incident
Fire Scene Investigations
Fire Documentation
Aerial Coverage of Scene
Identifying Trapped Victims
Assisting First Responders
Payload Deployment
Locating Hotspots
Landfill & Sub Surface Fire Detection
Benefits of Using Drones for Firefighting
Increase Firefighter Safety:
Drones have helped eliminate the scare factor of firefighters being at disadvantage points. Drones have the ability to reach high risk areas and capture vital mission intelligence; all leading to increased safety.
Access to Air Support without High Costs of Helicopters:
An aerial view brings critical intelligence that otherwise could only be captured by manned aircraft. Manned helicopters and fixed-wing aircraft are expensive to acquire, staff, and maintain. A helicopter costs from $500,000 to $3 million to acquire, and $200 – $00 an hour to fly, according to the American Civil Liberties Union.
Enhance Safety of Citizens:
Having the ability to acquire critical information of a fire, natural or man-made disaster, etc. such as size and location is not only increasing officer safety but also the safety of the citizen.
Save Mission Time:
Drones have been proven to cut down overall mission time. According to Brian Wynne, president and CEO of the AUVSI, it takes police officers about four hours to survey a scene, but it takes a drone only 15 minutes to do the same job.
Make Real-Time Decisions:
Instead of analyzing the incident from the ground, public safety professionals are launching drones, quickly assessing the entire situation, developing an accurate plan and executing their decision. With drones, officers are able to see a live aerial video of what's happening, and act accordingly.
Decrease Mission Uncertainty:
Public safety missions come with a lot of uncertainty. The ability to quickly launch a drone and develop a strategy provides officers with a more concrete plan. Using capabilities such as thermal imaging and 3D mapping allow officers to simulate a complete mission before entering possibly dangerous territory.
Using Drones for Fire Departments: Return on Investment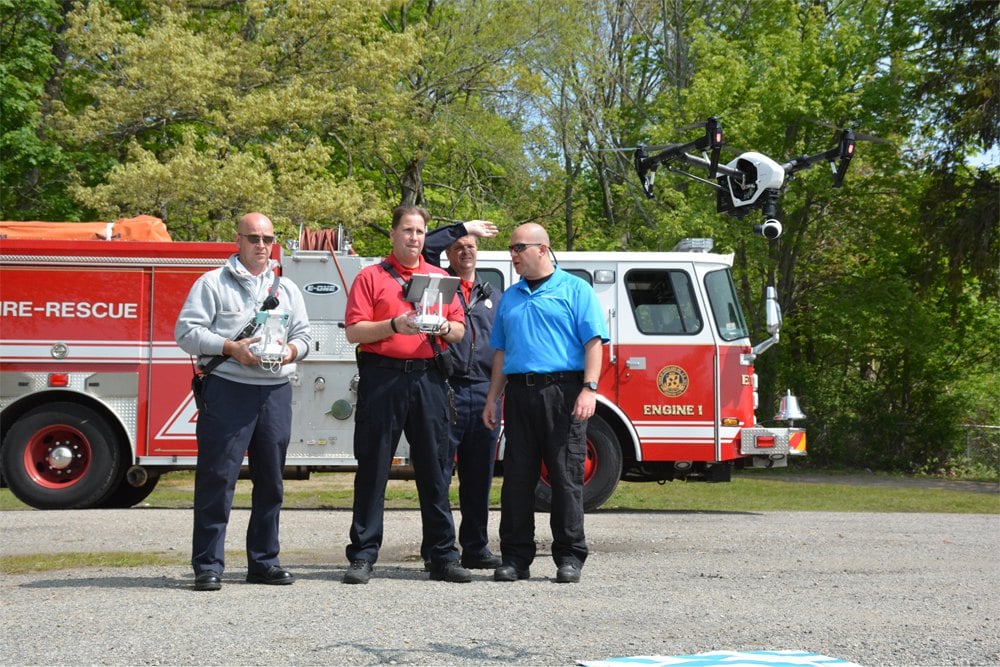 Drones bring fire departments to greater success in emergency response and fire prevention by improving their efficiency, awareness, preparedness, and safety – all these being metrics of "return" in the ROI for fire departments. They are also a much more cost-effective tool for the aerial perspective they provide, particularly compared to expensive manned aircraft deployments that could monitor multi-story fires or track widespread blazes. For response teams, getting the crucial aerial perspective goes a very long way, especially for the costs saved with a drone.
Well-funded city fire departments like the LAFD have impressed us by demonstrating their use of drones in a relatively advanced UAS program. Other departments on the other hand may be on the fence about investing in a drone, due to their less flexible budgets and resources. The good news is that effective drones can also be cost-effective, and may be implemented to best suit any given department's budget and use-case. The most advanced UAS teams will need greater funds for their high-level operations, for example multi-drone fleets that can stream all to one ground station. The smaller programs can achieve similar improvements to their work with fast, high resolution systems for no more than $1,000 – $2,000 invested.
When budgeting for a drone and program, it's important to recognize that drones can be used in wide range of emergencies, and not just fires, which (as you know) fire departments are often called for. This includes search-and-rescue (on land and water), EMS response, monitoring events, and more. With that in mind, your drone improves all of the jobs fire departments take responsibility for, and saves money along the way.
Drone Training for Fire Departments
If you're new to drones, you'll want the appropriate training prior to launching potentially pricey drone technology for your department. Below is a list of training courses our experts recommend to those interested in breaking drones into your fire department.
An excellent course for beginners or self-taught drone pilots. Master the fundamentals and principals of flying, autonomous flight, and learn how to fully utilize the settings and functions of your drone. This course is offered online, live/virtual, and in-person.
If you're interested in operating a drone commercially, you'll need to obtain your drone pilot license. The Federal Aviation Administration requires all individuals flying a drone for business, successfully pass this 60-question exam. This course ensures our students fully understand the concepts of aviation and are ready to ace their exam on their first attempt.
Our 14 scenario-based e-learning courses take you through interactive sUAS flight issues and emergency scenarios to get you ready for real-world missions.
This multi-section online course teaches you what you need to know to properly deploy your sUAS in the aftermath of a natural or man-made disaster.
Relevant Regulations For Fire Departments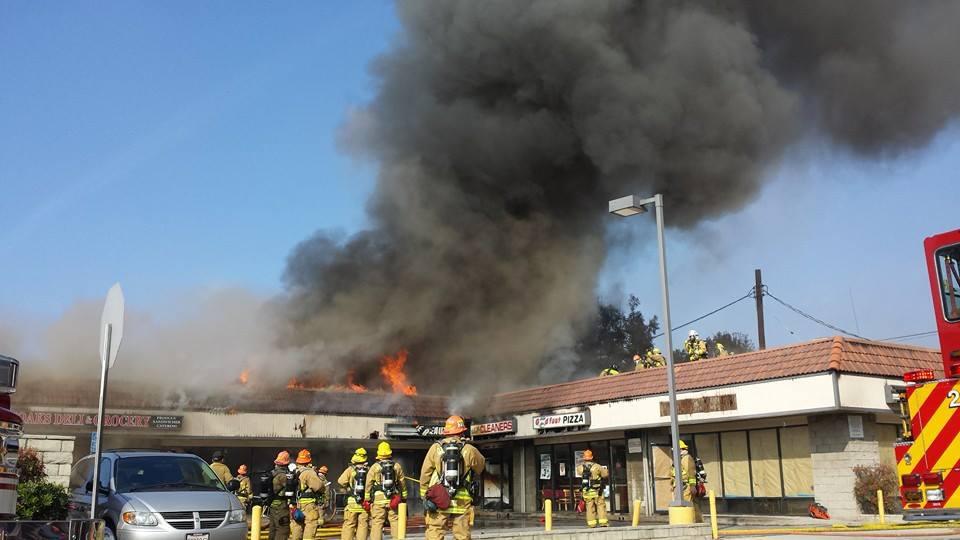 Emergency responders have a unique legal framework to operate drones under. As public service organizations, fire departments may be certified by the COA (Certificate of Waiver Authorization) rules and/or the Part 107 rules. If you're at all familiar with non-recreational operations, you may not be aware of the COA rules. The COA exists to certify public service drone operators who need to regularly fly in areas or situations that require waivers, such as flying a drone in controlled airspace, during night-time, or any other specific provisions specified in the COA request. While a COA certification has its advantages, Part 107's system for first responders is becoming more conducive to operate in those waiver scenarios, and is more-or-less a prerequisite to getting COA-certified anyway.
Departments operating under Part 107 (or COA) should be aware of the Special Government Interest (SGI) process – an efficient system that allows programs to quickly receive approval for special operations in emergency situations. Having SGI approval permits your emergency response team, which must be at least 107 or COA certified, to fly in scenarios such as BVLOS (beyond visual line-of-sight), in restricted airspace like controlled airspace or TFRs, or operating at night (take note that filing LAANC at the FAA's DroneZone can yield quick approval too). To take advantage of SGIs, you must apply for your governmental organization and check that your entity is eligible. If your needs go beyond these waivers, you may have to go the COA route. Get in touch with one of our experts first for a free consultation to pin-point which options is right for you!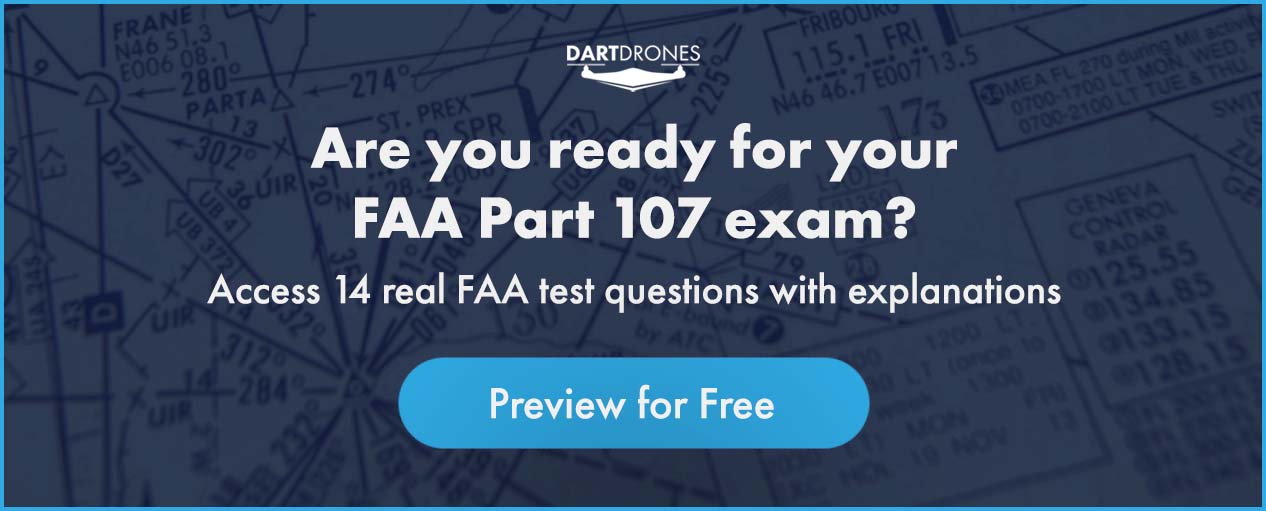 Consultations for Fire Departments
Regardless of a department's budget, drones of most types offer fire departments an array of opportunities to expand on their effectiveness in emergency response, planning, and prevention. How effective drones are depends on the department's vision and motivation in implementing them. If you are a first responder and are interested in starting up with drones, but not sure where to start, we suggest that you look into how a UAS program of dedicated team members should look. DARTdrones can get you started on the right footing here: our program has trained over 70 departments and even offers unique grants in public safety for drone-focused programs. If you're looking to hit the ground running with drones to improve your fire department's work, don't miss out on the opportunity to work with us!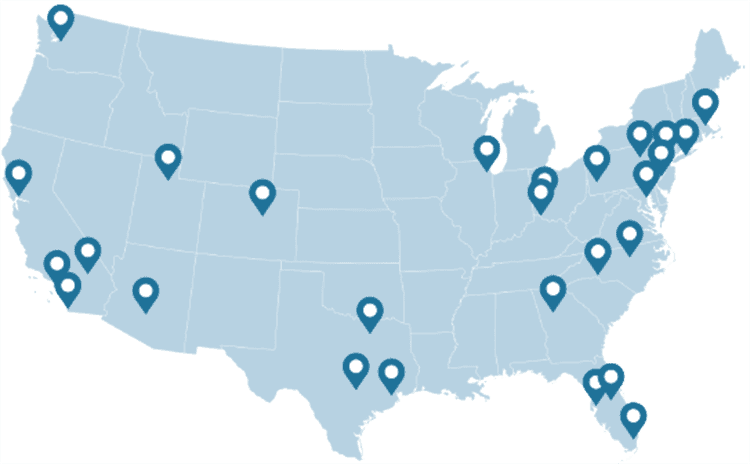 As seen on ABC's "Shark Tank"
WHY DARTDRONES? We have a proven track record for training pilots in dozens of industries.
22
QUALIFIED
INSTRUCTORS
Our instructors have manned aviation experience flying airplanes and helicopters and have gained the highest drone piloting recognitions in the industry. Many own successful UAS businesses themselves.
10+
CITIES
NATIONWIDE
As featured on ABC's Shark Tank, we are the nation's leading drone training company with an extensive network of alumni and partners throughout the country.
150+
HOURS OF
MATERIAL
Created and refined by UAS training experts, our curriculum is the best in the industry and has been tried and tested by clients in dozens of industries.
25K+
PILOTS
TRAINED
With a community of over 65,000 drone enthusiasts across the US and internationally, DARTdrones is at the forefront of UAS technology.
Expert Instructors
Our students absolutely love our instructors! Our classes are engaging, fun, and extremely informative.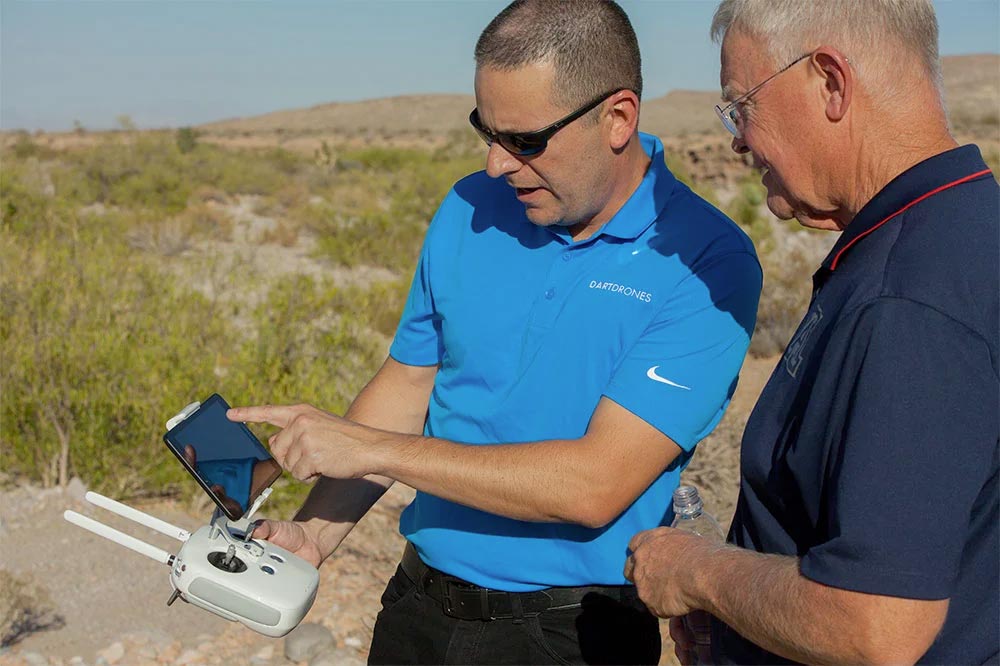 Advanced Training Courses
We don't just train our students on the basics. We have extensive advanced training courses to help our alumni succeed in mapping, inspections, disaster response, aerial photography, night operations, and search and rescue.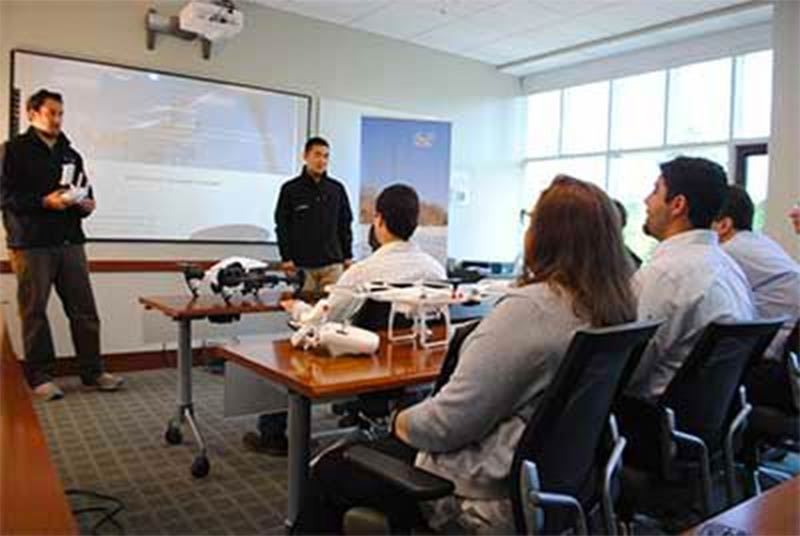 Industry Certified and Vetted Curriculum
Our curriculum has been vetted and certified by AUVSI, the leading UAS industry association, to ensure professional quality.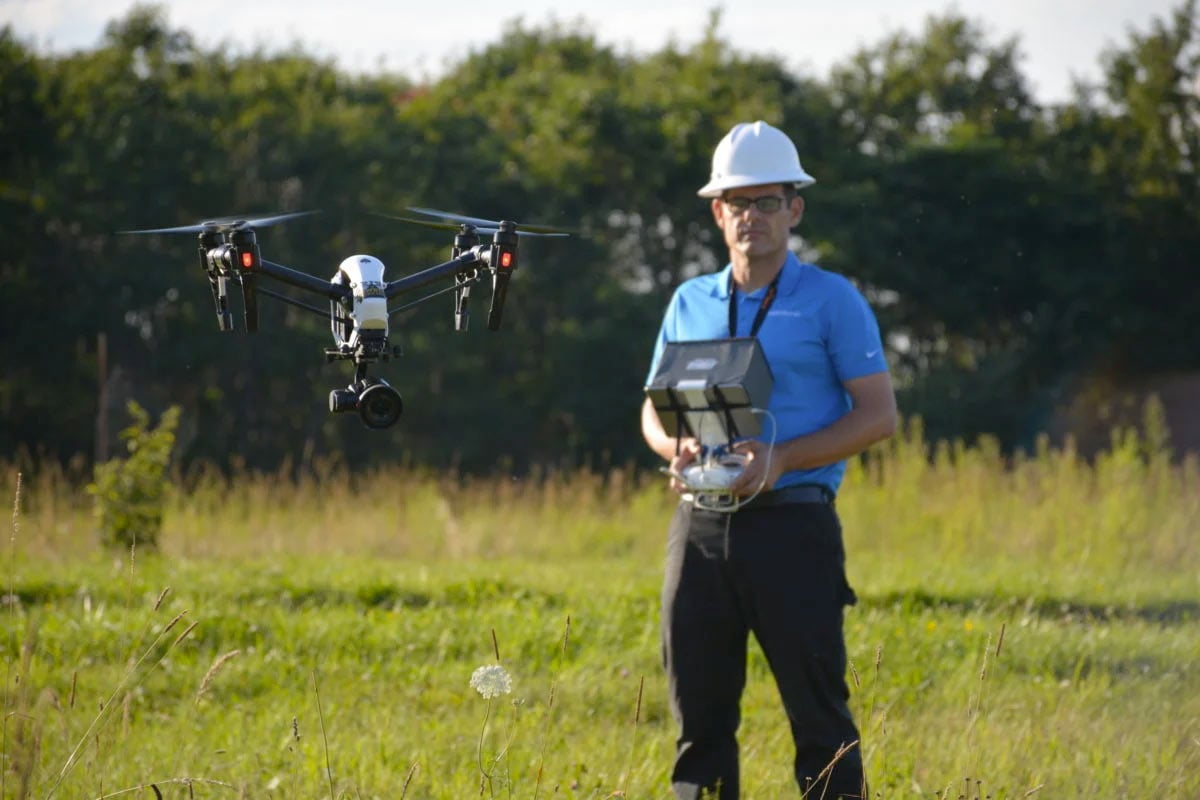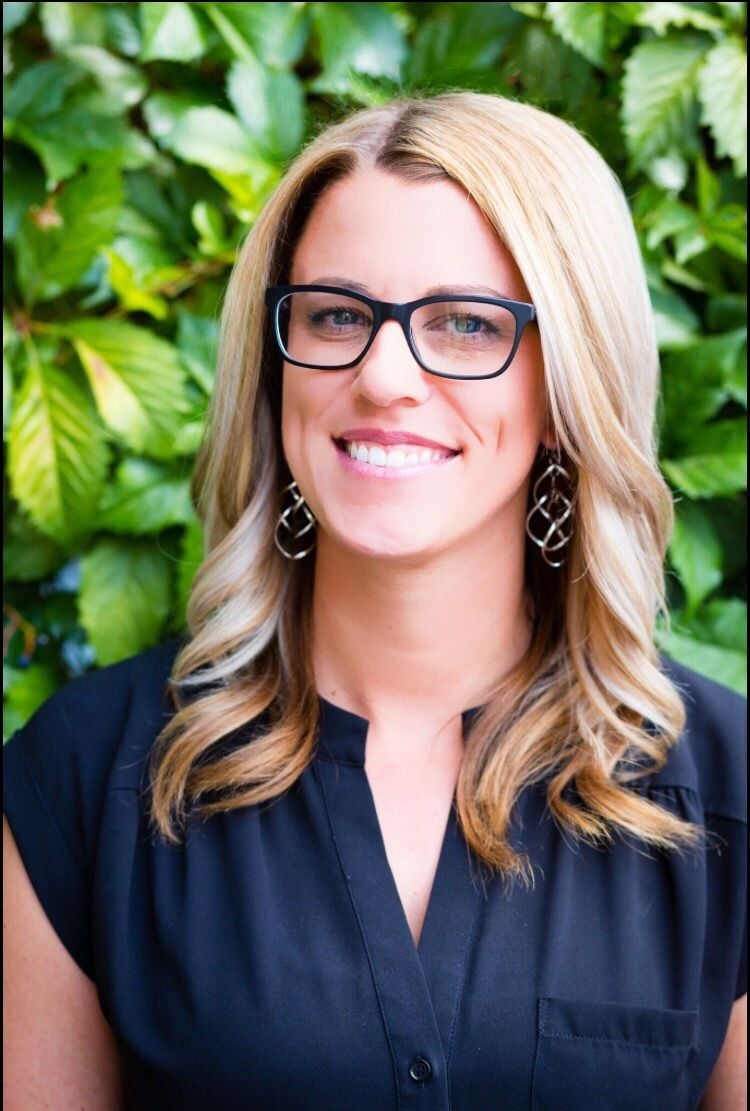 Learn More Today!
Alex is happy to help